A 2020 Guide to superior gaming PC under $500
PC gaming need not be too expensive, as the market is teeming with the most cutting-edge technology. It now makes total sense that even hard-core gamers will often opt for cheap gaming PCs.
Fair enough, it's not going to be a walk in the park finding the best gaming PC under 500 Dollars as frankly if you're looking for the ultimate experience the best gaming PCs will cost you an upwards of $1500.
So you're on a budget, looking for a cheap gaming PC and would rather not opt for a gaming console, what other options are you left with?
What if I told you that you don't have to spend a penny more for because you can now own a robust gaming PC for under 500 bucks? I will get to that in a minute, but let's first talk about the components that make up a good prebuilt gaming PC.
What components make up a good prebuilt gaming PC under 500?
The processor (suitable for a gaming PC)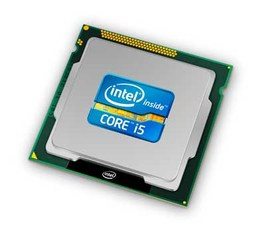 Probably the most important component to consider when looking for a cheap gaming PC under 500 dollars – and for a good reason. What a processor does is to determine how well your gaming PC will perform when running your gaming software.
You'll need to choose between quad-core or dual processors but if money isn't really an important factor for you when looking for a good gaming PC then I would recommend that you go for a quad processor.
Whereas a good number of gamers favor Intel's hexacore and octa-core processors (which in essence cost a truckload of money), I believe the extra cost hardly adds any value to the processor and personally, I would recommend against opting for the later.
Intel's processor would be the better choice.
Gaming Laptop Vs Gaming Desktop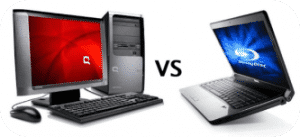 True enough, gaming laptops have really come a long way especially in the last 10 years but the facts are, they remain to this day an inherently compromised solution.
Laptops have been forced to cut back on performance as components like good processors or top-notch video cards require a lot of power while they produce so much heat that a regular laptop's cooling system would not be able to handle.
A cheap gaming PC that costs $500 can easily put a gaming laptop worth $800 to shame and run today's most demanding games at a higher resolution.
The GPU of a gaming PC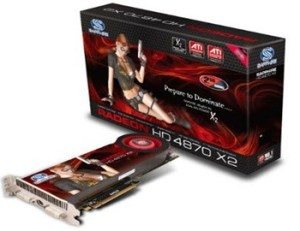 The Graphical Processing Unit also called the video card is just as important as the processor. It is designed to accelerate the creation of images in a frame buffer and put out beautiful graphics on your gaming PC's screen.
It does this by rapidly altering and manipulating memory.
This simply translates to faster video cards giving out smoother and better-looking graphics that offer a better gaming experience than that of sub-standard video cards. As a gamer, you don't want to be spotted anywhere near low-end video cards. Bear in mind that the bandwidth also counts when you're playing online.
If you're going to go for Nvidia graphic cards I recommend that you stay away from those with the model numbers that have a 20, 30, or 40 (like the GT 730).
If you prefer AMD's product line, model numbers with a 4, 5, or 6 as the second digit should be a no-no for any genuine gamer (like the Radeon R7 240).
You want to stay within the range of video cards like the Nvidia GTX 960 (Amazon.com) and the AMD Radeon R9 380 (Amazon.com). These can without a doubt handle any graphically demanding PC game in 1080p with full detail.
If you're going to run a video game on a resolution below 1080p I recommend at the minimum 3GB of memory, and 4GB at the minimum for 1080p. Anything beyond 1080p will need at least 4GB to run seamlessly but 8GB would be optimum.
Both Nvidia and AMD remain at the top of all brands of video cards although Nvidia is slightly ahead. Still a close call.
You don't need too much RAM for a gaming PC under 500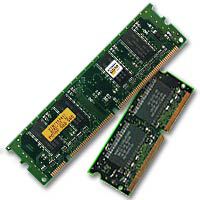 Unlike the processor or video card, the RAM is not as expensive as it used to be a couple of years ago. You will easily find a good gaming PC under $500 with 32GB of memory.
So while adding more memory may seem like a good thing to the average consumer, it is of no significance because most video games developed today will run smoothly on gaming computers with only 8GB of RAM.
For the best results, I would recommend that you settle for 16GB.
1st on our list of gaming Pc build

(Readers' Favorite!)
iBUYPOWER Enthusiast Gaming PC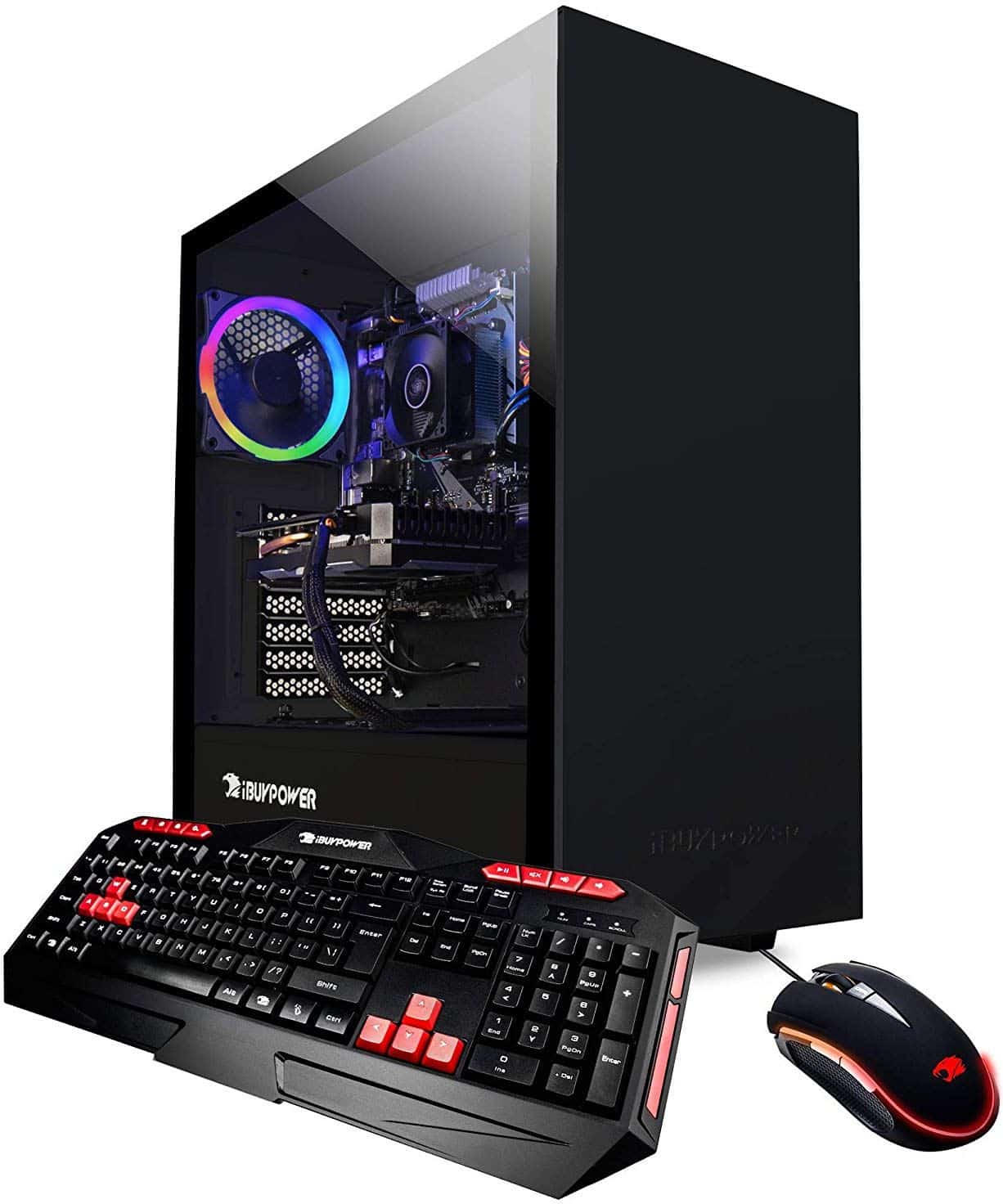 Few gaming PCs come with the features this beast offers at a price this low. The iBUYPOWER Enthusiast Gaming PC comes in a case with LED-lit fans that make it look like a serious gamer's PC. It packs tons of impressive features for gamers on a budget who want to experience gaming like it's supposed to be done.
Powered by an AMD Ryzen 3 3200G 3.6GHz Processor, 8 GB DDR4 RAM, and NVIDIA Geforce GT 710 1GB Graphics, this iBUYPOWER Enthusiast Gaming PC promises to deliver a solid gaming experience that most budget gaming PCs can only wish to.
You'll also get a 1-year warranty and free lifetime technical support.
A summary of its specs:
| | |
| --- | --- |
| Processor | AMD Ryzen 3 3200G 3.6GHz |
| RAM | 8 GB DDR4 |
| Hard Drive | 1TB |
| Graphics Card | NVIDIA GeForce GT 710 |
| Keyboard Included | Yes + Mouse |
| Number of USB Ports | 4 |
2nd on our gaming PC under 500 bucks list
Acer Aspire TC-885-UA92 Desktop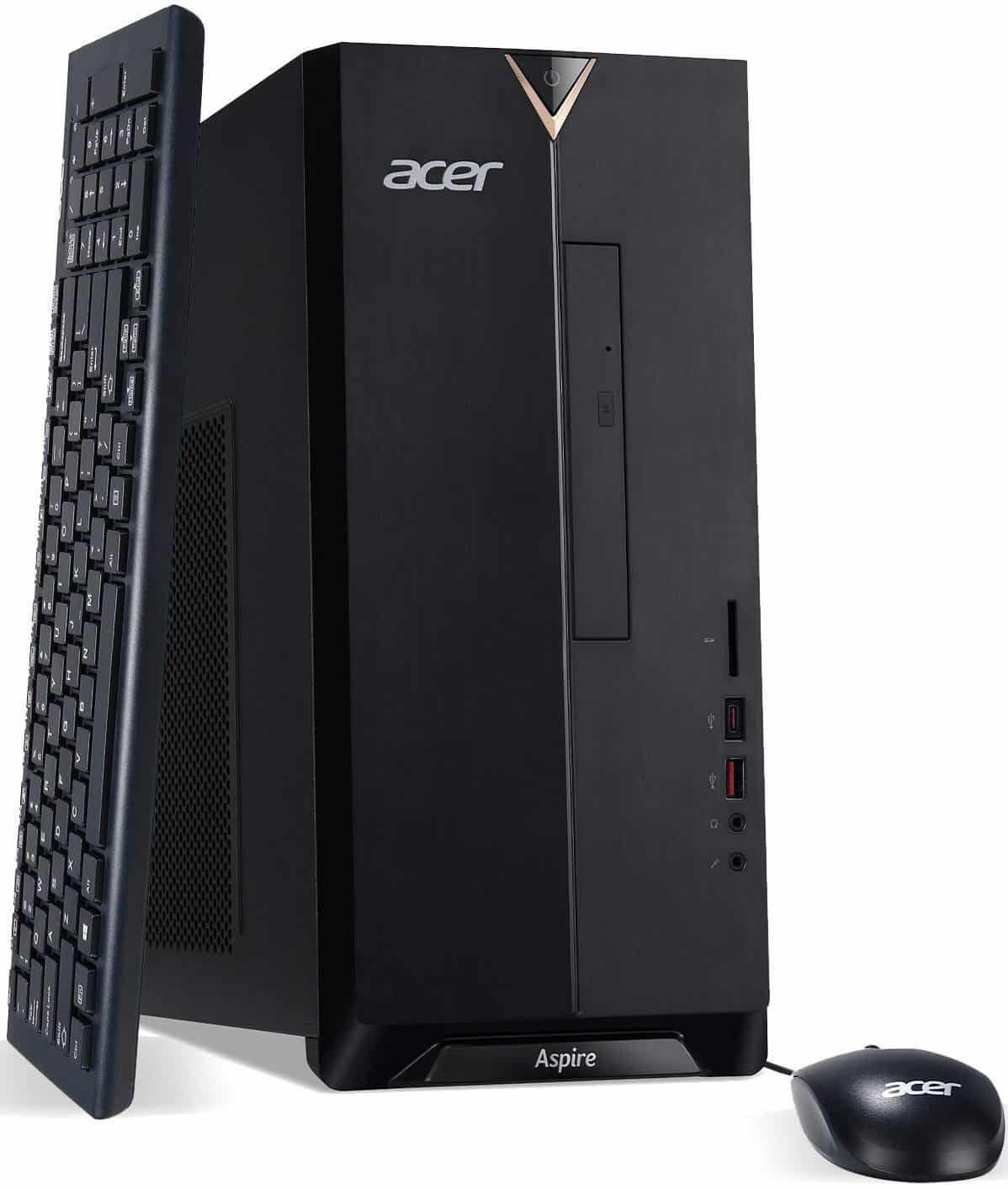 The Acer Aspire TC-885-UA92 Desktop PC boasts a combination of components that really complement each other. Here's a summary of its specs:
Summary:
| | |
| --- | --- |
| Processor | 4.1 GHz Intel Core i5 |
| RAM | 12 GB DDR4 |
| Hard Drive | 512 GB SSD |
| Graphics Coprocessor | – |
| Card Description | Integrated |
| Number of USB Ports | 8 |
3rd on our list of best gaming computers under 500 bucks in 2018
HP Pavilion Gaming Desktop Computer, AMD Ryzen 3 2200G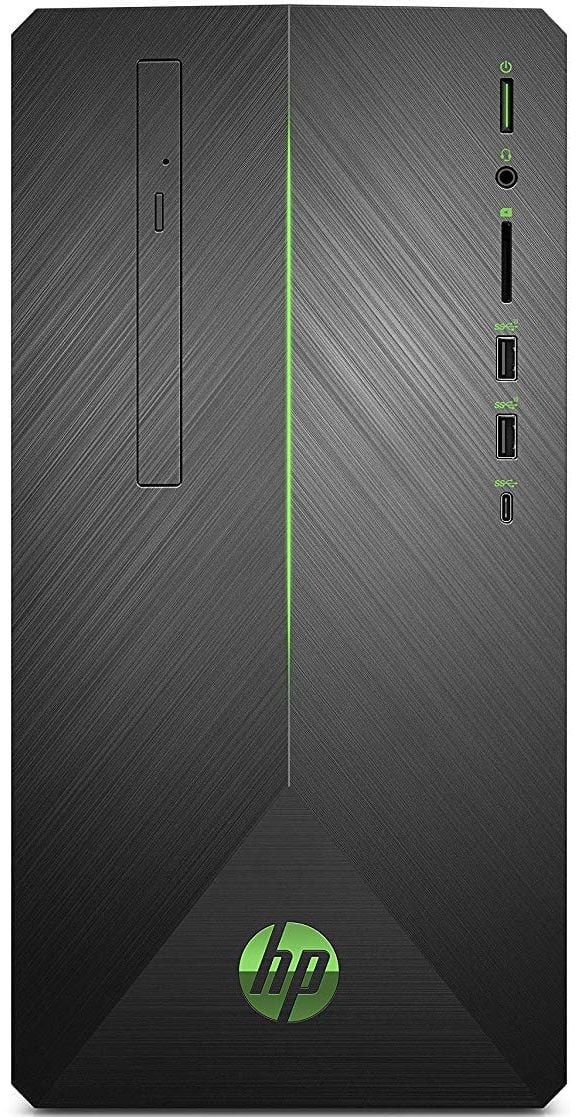 This is a well-priced gaming PC that packs plenty of power for a 1080p gaming experience.
Summary of specs:
| | |
| --- | --- |
| Processor Series | 3.5 GHz 8032 |
| RAM | 8 GB DDR4 |
| Hard Drive | 1000 GB Mechanical Hard Drive |
| Card Description | Dedicated |
| Graphics Card Ram Size | 4 GB |
4th on our best gaming pcs under 500 list
CUK ASRock DeskMini A300W Tiny Desktop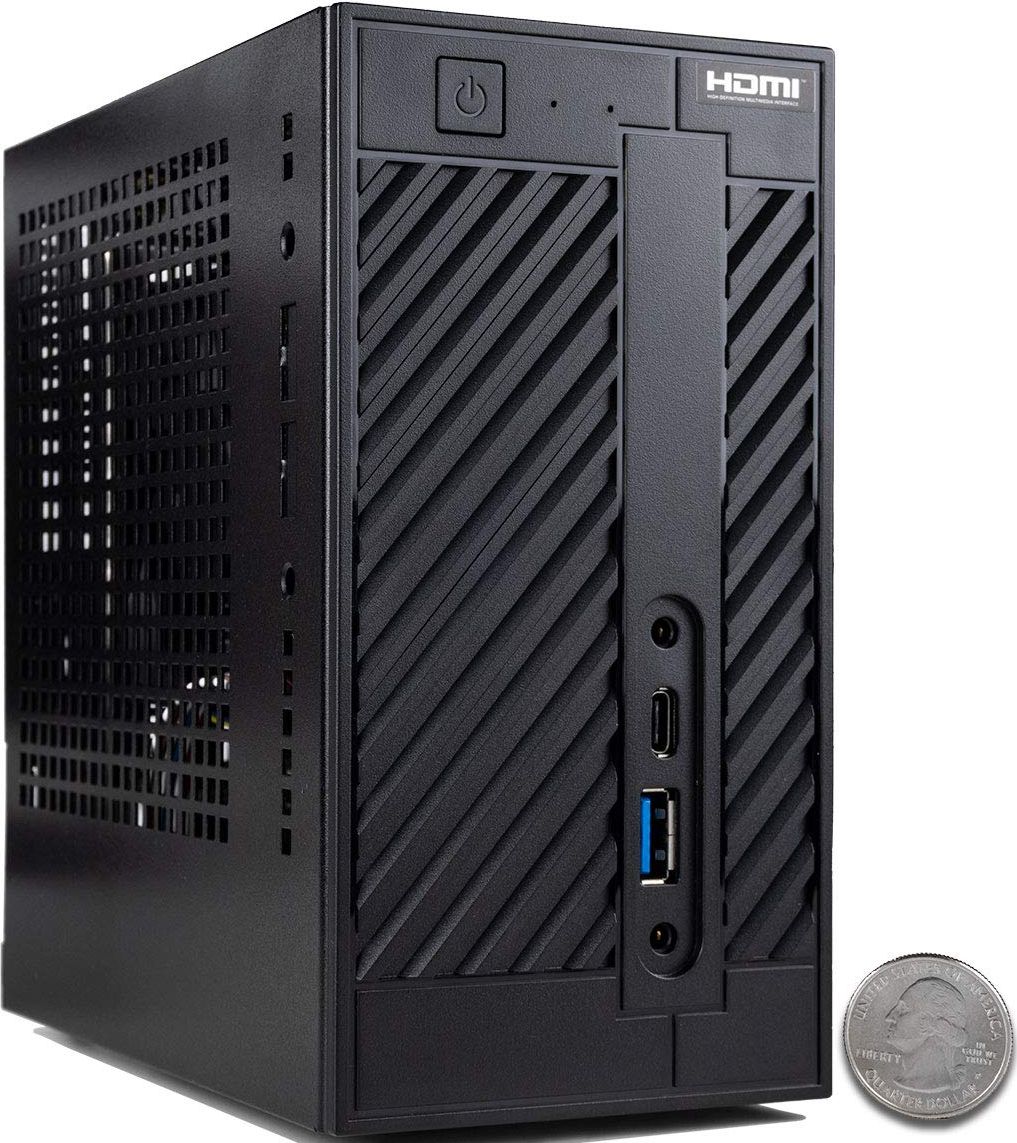 The CUK ASRock deskmini gaming PC comes equipped with the Ryzen 3 2200G processor, a processor that has cut a name for itself in the gaming community. Coupled with this, the build also packs an 8GB 2,666Mhz RAM which helps boost its performance to its optimum level.
Summary of specs:
| | |
| --- | --- |
| Processor | 3.6 GHz AMD R Series |
| RAM | 8 GB DDR4 2666 |
| Hard Drive | 256 GB flash_memory_solid_state |
| Graphics Coprocessor | AMD Radeon |
| Flash Memory Size | 256 GB |
| Memory Speed | 2666 MHz |
| Computer Memory Type | DDR4 SDRAM |
5th on our $500 Gaming PC build list
CYBERPOWERPC Gamer Ultra GUA3120CPG Desktop Gaming PC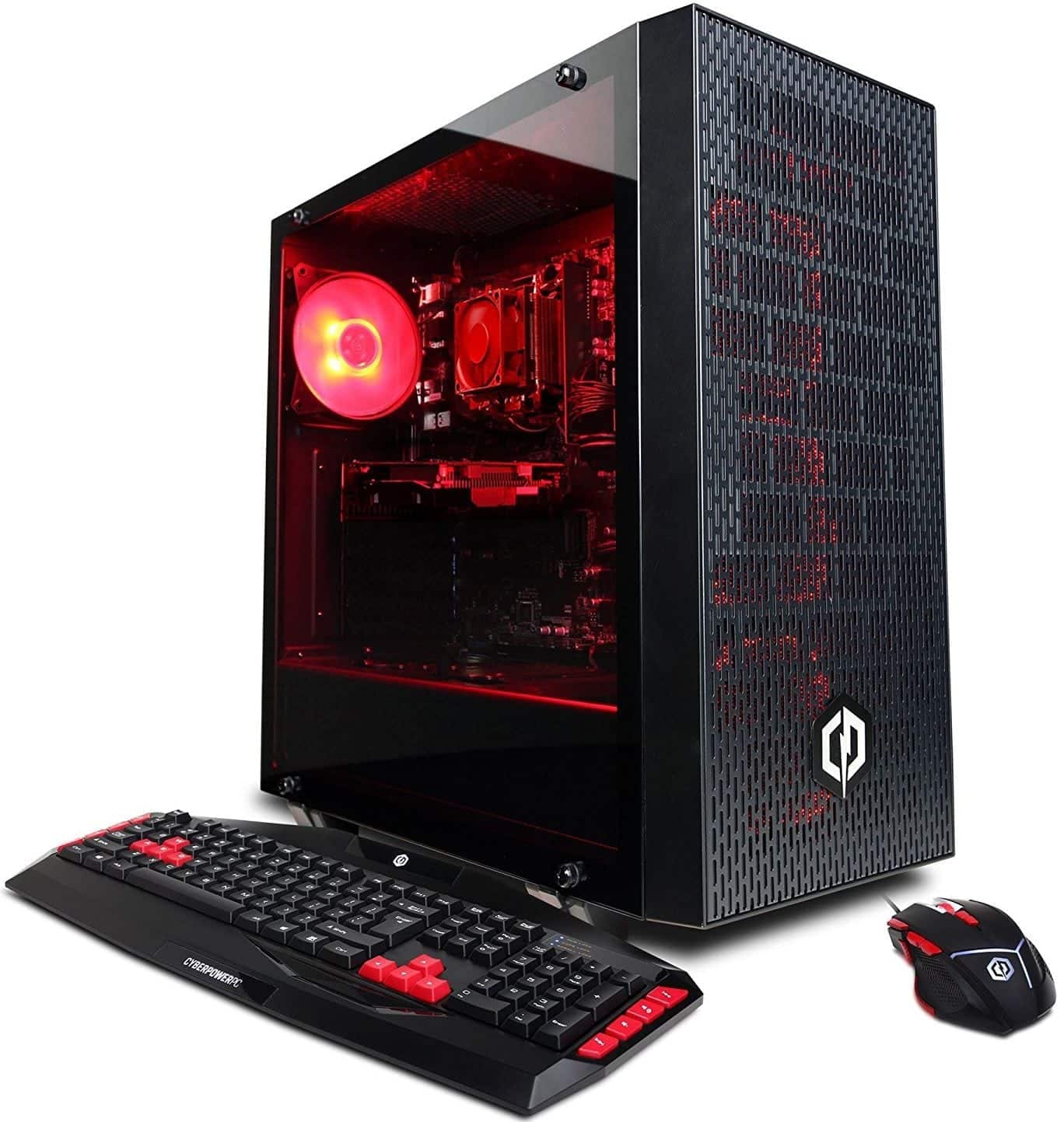 Summary of specs:
| | |
| --- | --- |
| Processor | 3.5 GHz FX-Series Six-Core FX-6300 |
| RAM | 8 GB DDR3 |
| Graphics Card Memory | 2000 MB |
| Hard Drive | 1000 GB Mechanical Hard Drive |
| Card Description | Dedicated |
| Number of USB 2.0 Ports | 4 |
| Number of USB 3.0 Ports | 4 |
6th on our list of cheap gaming PCs under $500
Gaming Computer Desktop PC AMD FX-4300 3.80GHz Quad-Core, 8GB DDR3 RAM, 2TB, GTX 750 TI GPU, Windows 10 PRO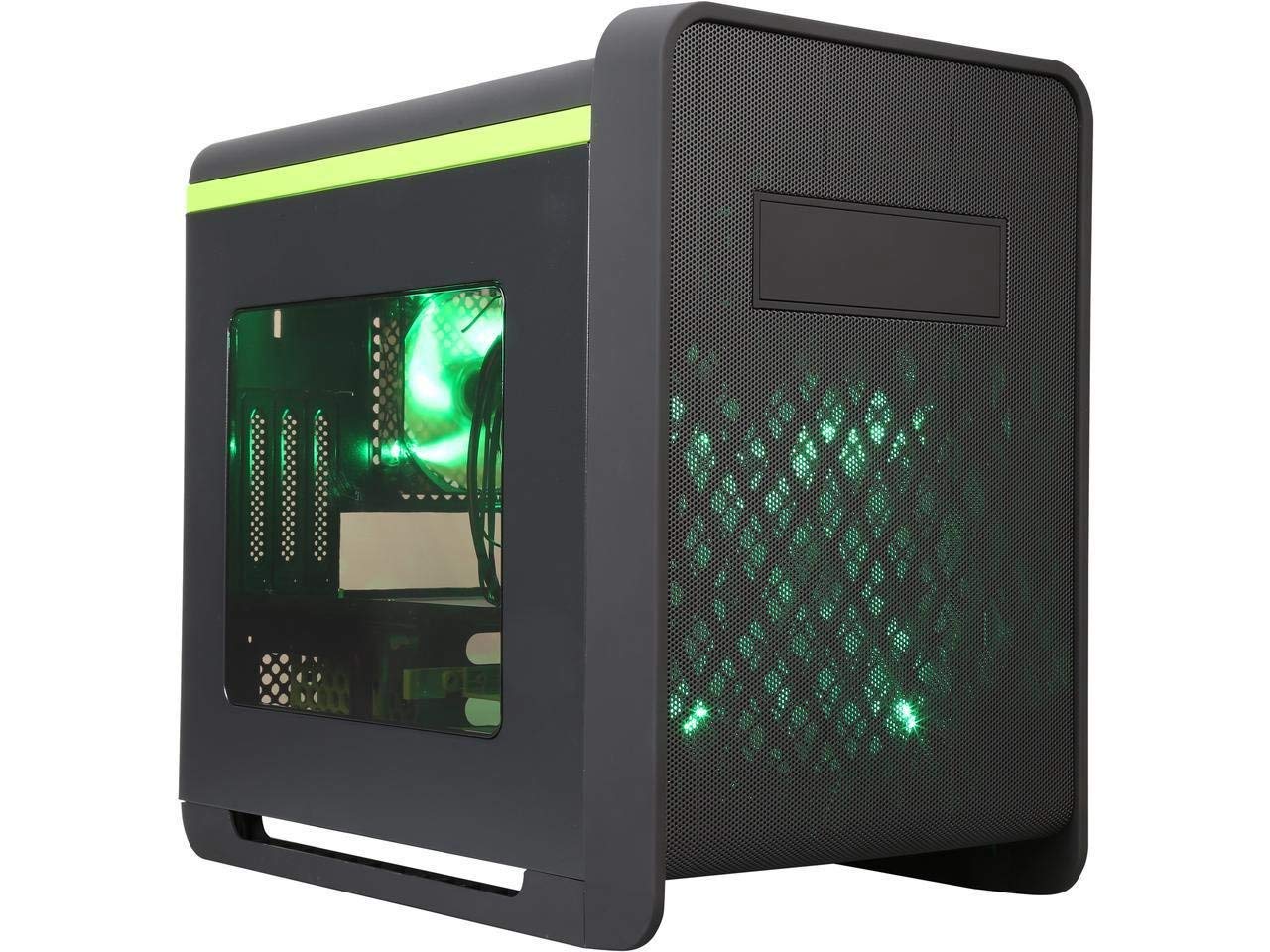 Summary of Specs:
| | |
| --- | --- |
| Processor | 3.8 GHz FX-Series Quad-Core FX-4100 |
| RAM | 8 GB ddr3_sdram |
| Hard Drive | 1 TB mechanical_hard_drive |
| Operating System | Windows 10 |
| Video Graphics | NVIDIA GeForce GT750 |
| Ports and slots | See Item's page |
Last on our list of cheap gaming desktop under $500
CYBERPOWERPC Gamer Ultra GUA882 Gaming Desktop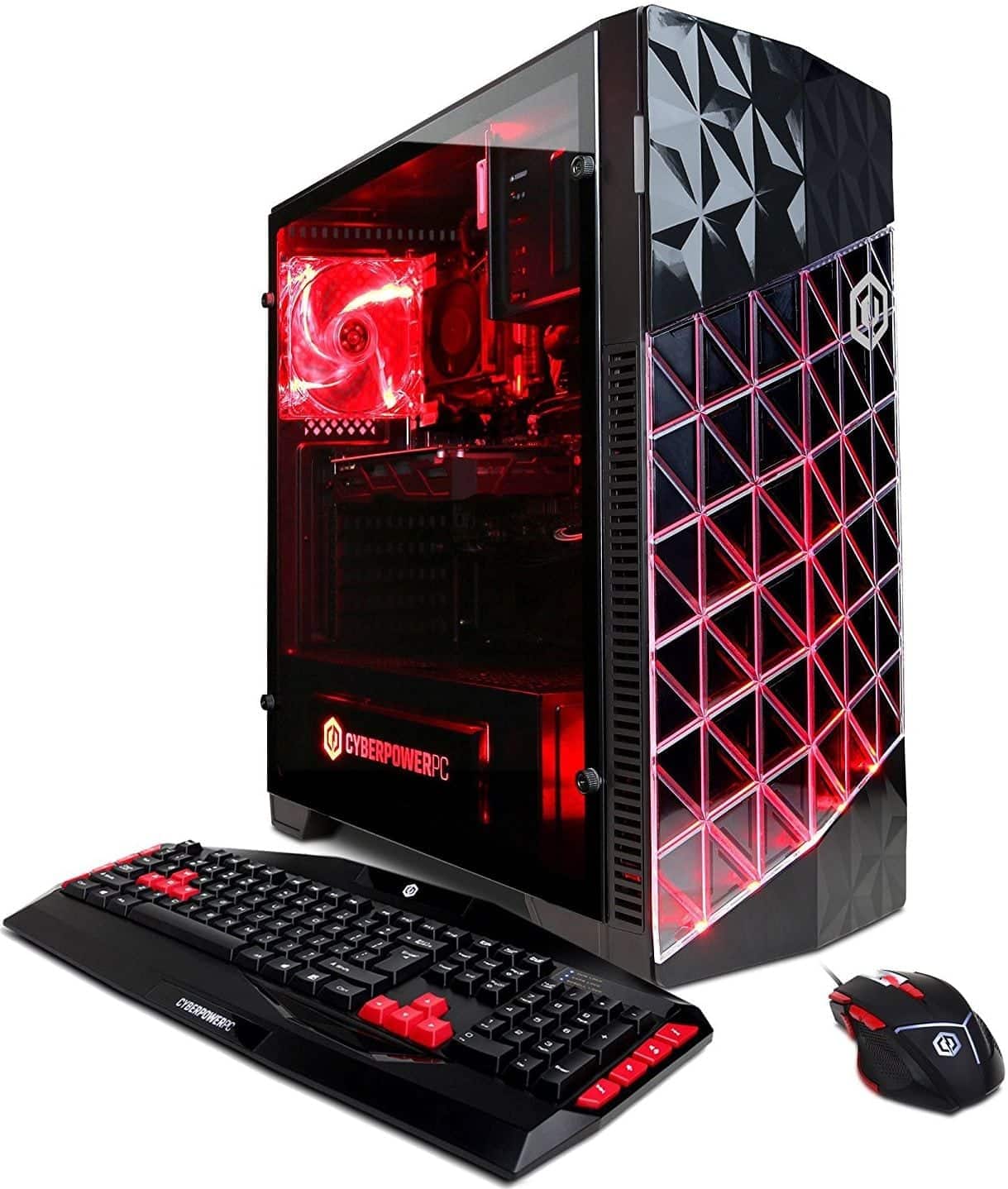 Summary of specs:
| | |
| --- | --- |
| Processor | 3.5 GHz AMD FX |
| RAM | 8 GB DDR3 |
| Hard Drive | 1024 GB Mechanical Hard Drive |
| Graphics Coprocessor | R7 240 |
| Graphics Description | dedicated |
| Number of USB Ports | 8 |


In addition to our Gaming PC Under 500 Dollars' list is the SkyTech Shadow Gaming Computer.
We chose to include it on our list because every now and then its price drops to fit our budget and you might be lucky to find it at under 500.
This powerhouse of a gaming PC boasts of an AMD FX-4300 3.8GHz Quad-Core processor, 8GB DDR3 memory, GTX750TI graphic card and 1TB of Hardrive. You'd be hard-pressed to find a better deal for the price.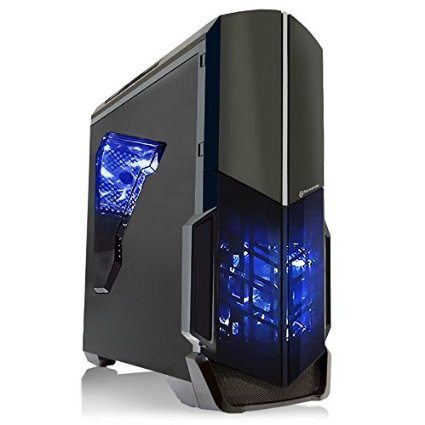 Specs:
| | |
| --- | --- |
| Processor | 3.8 GHz FX-Series Quad-Core FX-4170 |
| RAM | 8 GB SDRAM DDR3 |
| Memory Speed | 1866 MHz |
| Hard Drive | 1 TB HDD 7200 rpm |
| Graphics Coprocessor | NVIDIA GeForce GTX |
| Card Description | dedicated |
| Number of USB 2.0 Ports | 7 |
Top of the Line Best Cheap Gaming PCs of 2020 (Update)
Looking for the best cheap gaming PC that delivers on performance despite its affordable price point can easily turn into a wild goose chase. You need a machine capable of supporting games like Far Cry: New Dawn, Apex Legends and Resident Evil 2 without sinking a huge chunk of funds. Given the wide gambit of options, ranging from VR-ready to powerful, mid-range, entry-level, console-killing, 'cheap' is a relative term for gaming devices. That's why we've put together a list of cheap gaming PCs with latest-generation AMD and Intel hardware for every kind of gamer:
Cyberpower Gamer Xtreme VR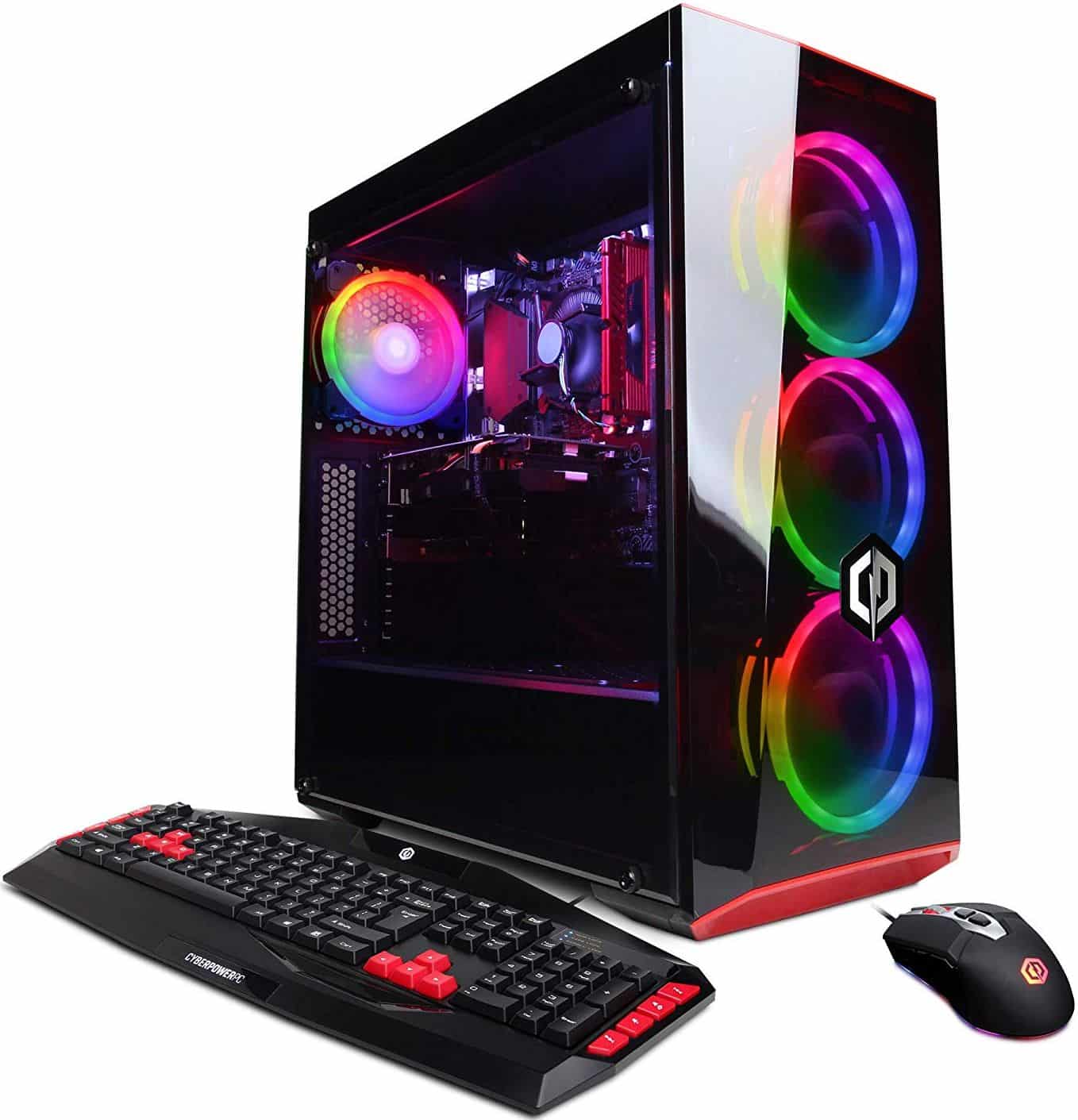 The Gamer Xtreme VR from Cyberpower fits the bill for a cheap gaming PC perfectly, as it hits just the right sweet spot of balancing performance and value. Powered by Core i5 processor and the Nvidia GTX 1060 graphics card, this beefy machine can handle almost all modern games at optimum settings and still has some muscle left for VR support. The accompanying gaming-grade peripherals make it possible for you to jump right into thick of the action.
Lenovo Legion Y520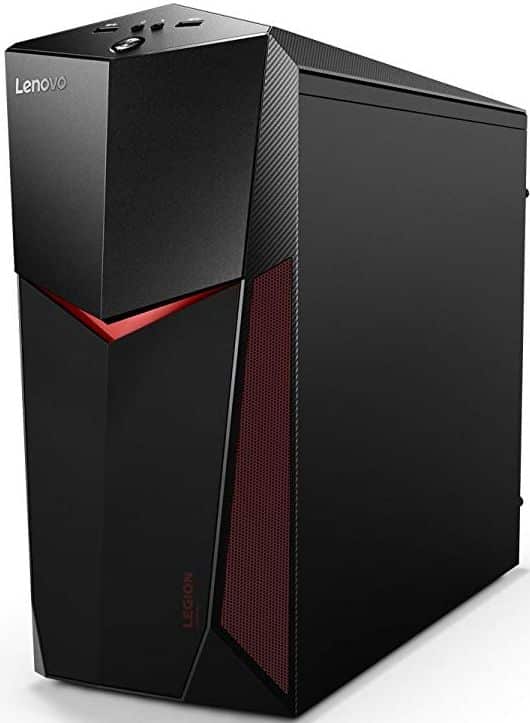 The Lenovo Legions Y520 is a supremely powerful yet cheap gaming PC for its price point. Powered by Intel Core i5-8400 CPU, a GTX 1050 Ti graphics card, 8GB RAM and 1 TB hard drive, this machine checks a lot of boxes on what can be expected from cheap gaming PCs. It is well-equipped to accord smooth 1080P gaming and even handle 4K resolutions seamlessly. You can enhance the power of this device further with a meatier graphics card like the GTX 1060 3GB. The only thing lacking in this otherwise perfect machine is an SSD memory.
iBuyPower BTS Mini Special
The iBuyPower BTS Mini Special hits the nail on its head both in terms of gaming prowess and impressive design. It is one of the rare gaming machines that stands out for a sleek, chic, see-through built. The BTS Mini Special is also a machine designed for easy upgrades as you go along, as it can be easily opened up without a screwdriver. It lacks VR functionalities but is powerful enough to outperform most other machines in the sub-$700 range. Powered by Intel i5-8400 Processor and AMD Radeon RX 570 and RX 580 graphic cards, it can handle the likes of Rise of the Tomb Raider with ease.
Dell Inspiron 5675
Over the years, Dell has come into its own in the world of gaming PCs. From high-end machines to cheap gaming PCs, the electronics giant has a full blown up line up of mean machines on the market. The Inspiron i5675 equipped with AMD Ryzen 5 1400 processor, AMD Radeon RX 570 graphics card, 8GB DDR4 RAM and 1TB HDD, this gaming PC is a fine example of a quality machine on budget built without too many compromises and capable of rendering an immersive gaming experience. With Dell's versatile use of components, you won't have to worry about upgrades for a very long time.
Best Gaming PCs: 3 Desktops That Offer Everything You Can Ask For
With exciting PC games like The Division 2 and Devil Mary Cry V already released and several more exciting options like Doom Eternal and Outer Worlds in the pipeline, 2019 is already turning out be an action-packed year for gaming enthusiasts. Arming yourself with the best gaming PC possible is the way to go for enjoying your run at these awesome games to the fullest. If you are looking to upgrade your gaming rig or finally make the shift from console to PC gaming, here are the frontrunners for the 'best gaming PC' title to look out for:
Corsair One i160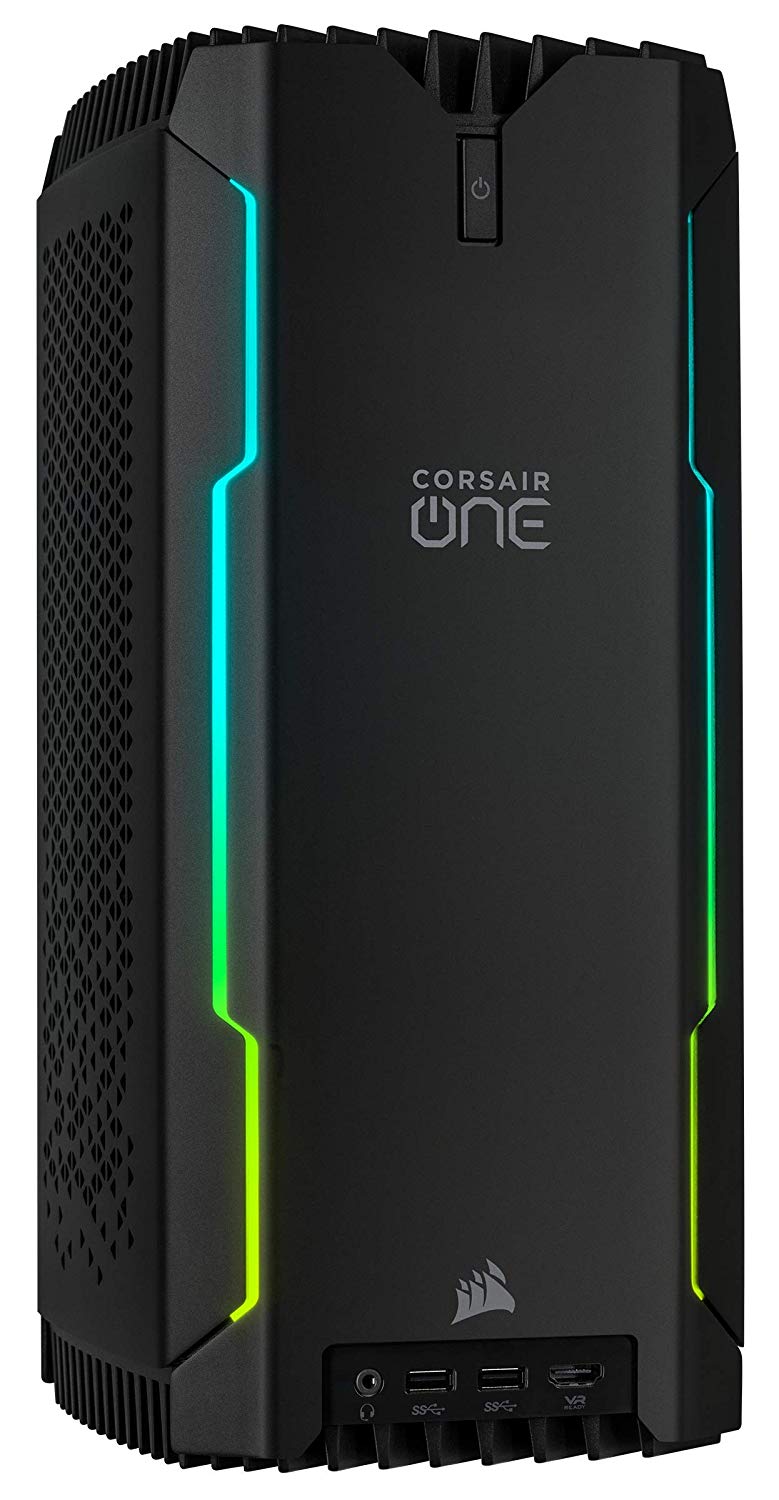 Big on power, sleek in design, the Corsair One i160 in the perfect blend of impressive exteriors and potent interiors. This gaming desktop computer runs Intel Core i7-9700K-Intel Core i9-9900K processor, Nvidia GeForce RTX 2080-RTX 2080 Ti graphics card, 32 GB RAM and 480 GB M.2 SSD storage as well as 2TB HDD. These top of the line specs keep the Corsair One in the running for the best gaming PC even several years after its release. The inclusion of Intel Coffee Lake Refresh processors and Nvidia Turing graphics cards in the i160 definitely cranks things up a few notches. This gaming rig makes tackling 4K gaming seem like a breeze. It is on the steep side of even the high-end spectrum though. With that kind of power, it'd be naive to expect otherwise. As desirable as the Corsair One i160 is, it is a machine for the truly loaded.
MSI Infinite X Plus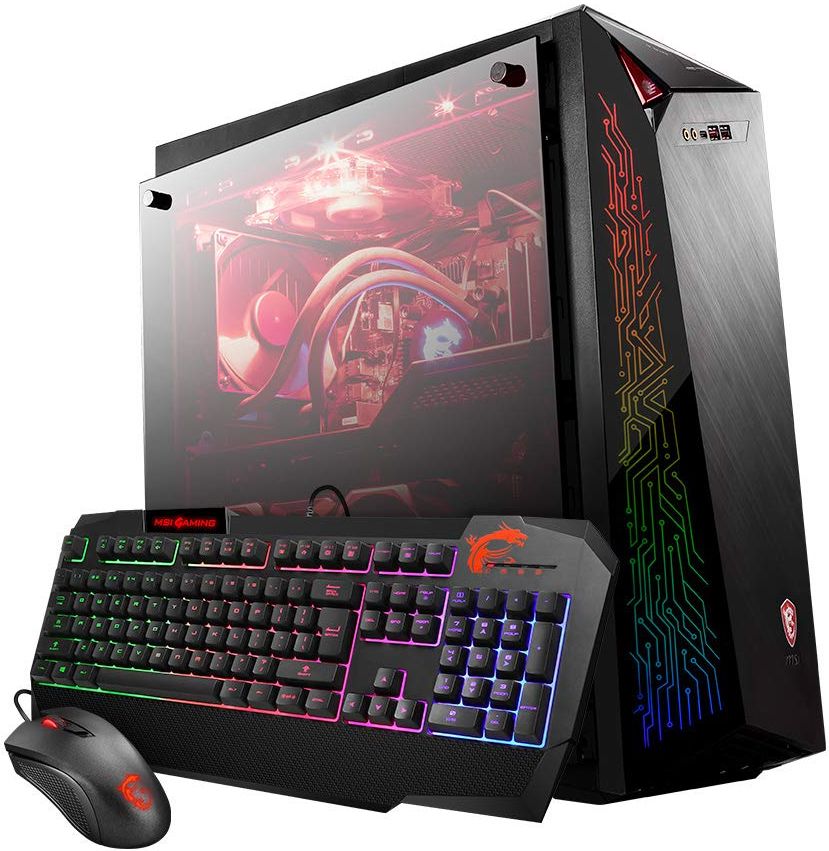 A VR-ready gaming rig with outstanding performance, the MSI Infinite X Plus boasts of some stellar specs that stand testimony to this machine's ability to deliver some power to your gaming experience. With Intel Core i7-9700k processor, Nvidia GeForce RTX 2070 Armor graphics card, 16 GB RAM, 2TB HDD as well as 256GB SSD or 2TB HDD and 512GB SSD (depending on the variant you choose), this is the best gaming PC to ace any game even over 60 frames per second. It is unusual to get such a high performing device for less than two grand. MSI has accomplished quite a feat with the Infinite X Plus. Even though the price is reasonable considering its high-end specs and performance, it may be a little steep for quite a few buyers.
Dell XPS Premium Desktop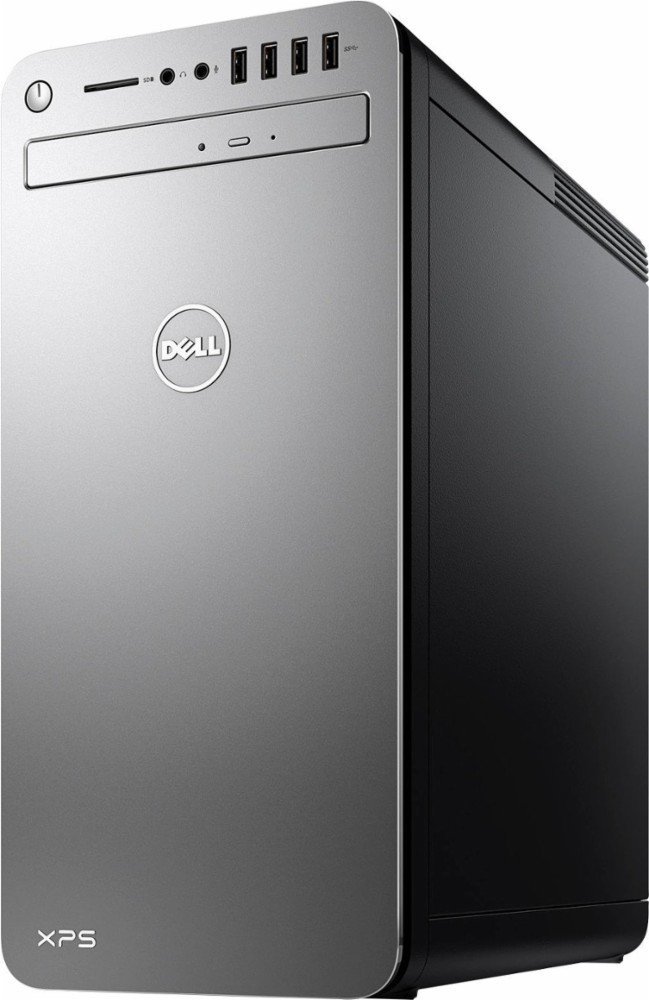 The 3.5 and two grand gaming rigs are aspirational for a lot of serious gamers but only a handful can actually afford these. If you looking for a stellar performer in the ball-park $1,000, the Dell XPS Premium Desktop is the way to do. Loaded with an Intel Core i7-7700 processor, AMD Radeon RX 560 graphics cards, 16GB DDR4 and 1TB HDD storage, this compact, minimalistic offering from Dell is a definite front runner in the affordable yet best gaming PC segment. Given its AMD Radeon RX-series graphics cards and 8th gen Intel processors, you get more than your money's worth with this one.
How to Zero-in on the Best Gaming Computer for Your Needs
To be able to buy the best gaming computer to suit your needs, it is extremely crucial to have clear goals in mind. Excellent frame rates, CPU horsepower, storage, and memory capacity are some of the top factors to consider. To some buyers, form and aesthetic value are also important. However, the single biggest consideration governing your buying decision remains the budget.
Well-informed choices can help you pick out the most ideal gaming PC that fits requirements from a standard video game manufacturer, even if your pockets don't run deep. Here is a guide on how to zero-in on the best gaming desktop for your needs:
Graphics Card Trumps All
Almost all gaming rigs come preinstalled with a single graphics card with the midrange to high-end performance abilities. Of course, high-end and extreme gaming rigs are equipped with better cards, which translates to better visual quality and animation performance. AMD and Nvidia are the top graphics processors manufacturers, so if you are working on a tight budget remember you cannot lose with AMD or Nvidia.
Even some of the basic chipsets from these two manufacturers will accord an engaging gaming experience in lower resolutions in the range of 1080P at killer price points.
Two Graphics Card Aren't Necessarily Better than One
Many manufacturers also sell great budget gaming PCs installed with multiple card arrays on the premise that a combination of cards can enhance the performance of your gaming PC, however, that's only true for games that are designed to engage multiple cards simultaneously. A vast majority of games do not perform well when propelled by a combination of graphics cards such as Crossfire (AMD) or SLI (Nvidia).
Any serious gamer should focus on buying a system with the best single graphics card they can afford instead of investing in redundant yet expensive hardware.
Processor Comes Next
The processor is the heart of your gaming desktop that pumps life and power into it. In choosing the best gaming desktop, it is important to consider if the CPU is well-equipped to take on demanding tasks. However, this does not essentially mean that you need to invest in elite Intel Core X or AMD Threadripper processors to enjoy excellent gaming experience. AMD Ryzen 5 and Ryzen 7 lines and quad and six-core Intel Core i7 processors are fairly high-powered options.
If you are looking for satisfactory computing muscle on a strictly frugal budget, AMD Ryzen 5, Intel Core i5 or even Intel Core i3-8350K processor should give you more than your money's worth.
VR-Ready
With the latest generation of gaming desktops, real VR experience within the confines of your own home is finally a reality. If you are looking for the best gaming desktop in the true sense, it has to be one that comes with VR support. The most important consideration on that account is the video card. Your best choice here, of course, is one of the most powerful latest generation cards. Keeping the budget considerations in mind, you can at best settle for a video card that's a generation older.
The Nvidia GeForce GTX 1060 and AMD Radeon RX 480 are bankable choices in this area. Alternatively, you can look for VR headsets with asynchronous spacewarp processing technique that enhance the immersive VR experience even with lower-end video cards.
Other Key Factors to Consider:
As they say, the devil is in the details. Here are some other crucial factors you need to take into account to find yourself the best gaming desktop possible:
When it comes to gaming rigs, size doesn't matter. A huge tower does not necessarily correspond to high-end specs.

You don't need as much RAM as you think. For most gamers, even the most serious ones, anywhere between 8 and 16 GB RAM is an ideal pitch.

Ports are extremely important for a seamless gaming experience, as you will need abundant connectivity options for plugging in flash drives, peripherals, card readers, external storage and other similar devices.

Internal storage can impact a gaming desktop's performance more than it gets the merit for. If you can afford it, always go for SSD storage. The more, the better, but anywhere around 256 GB is sufficient.
Conclusion
In conclusion, it is worth noting that a good gaming PC under 500 is a balancing act. When you're looking to buy a gaming PC, expect to be bombarded by ads, both on manufacturer websites and on random tech blogs.
Always ask yourself if you're interested in a 'pretty' gaming PC or one that actually does the job of running your favorite high-end video game seamlessly and with full detail.
I hope this post answered your questions but also feel free to ask for assistance whenever unsure.
Recommended: Top 5 Gaming PCs You Can Buy Today.