Pipo Work-W9S Review and Thoughts
Although the name may not sound very familiar to most people, Pipo, a Taiwanese manufacturer of smartphones tablets and laptops in not a new play in the game. They've been around since 2003 and are best known for their brand of quality Tablets.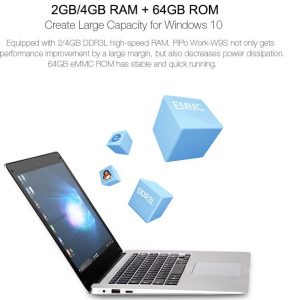 We're going to do a review of the Pipo Work-W9S laptop and draw a conclusion whether it's worth spending your money on.
First thing first, let's kick off with the basics:
Pipo Work-W9S Laptop Specs
Operating System
Windows 10
CPU
Intel Cherry Trail Z8300
Core
1.44GHz,Quad-Core
GPU
Intel HD Graphic(Gen8)
RAM
4GB
ROM
64G

External Memory: TF card up to 128GB (not included)

Network
WIFI 802.11a/b/g/n/ac wireless internet

Bluetooth 4.0

Camera
Display Ratio 16:9, Screen size 14.1 inch,

Screen resolution 1366 x 768

Battery
3.8V 10000mAh

Up to 7 hours video playing time
What does it mean for you to own a Pipo Work-W9S?
Battery Uptime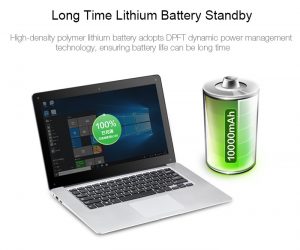 I'll tell you right off the bat, the Pipo Work-W9s comes with an exceptional battery of 10000 mAh. This massively reduces chances of your laptop running out of power while you're working on a project. The Pipo Work-W9S would make for a perfect fit for students attending college.
With up to 7 hours of video playtime, there are very few laptops in the same category that can match the Pipo Work-W9S. Its Intel Cherry Trail Z8300 processor is popular for its ability to reduce battery usage and hence ensuring longer uptimes when working on this laptop
Related: Jumper EZBook 2 Ultrabook Laptop Review
Pipo Work-W9S Design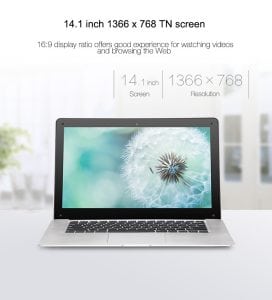 In 2016, you could not purchase a personal laptop without considering its aesthetic value. Regardless of how impressive the performance is, you want to be comfortable working on your laptop in public places. The Mac Air comes to mind in this regard.
Pipo Work-W9S is 20mm thin and weighs as little as 1.48kg. It strikingly resembles the Mac Air and will easily pass for Windows version of the Mac Air.
Performance
With Intel Cherry Trail Z8300, its performance is awe-inspiring. As mentioned earlier, you won't be worrying about power running out on you, as the 14nm process technology will reduce battery consumption and thus allow you to work even longer.
That being said, the Pipo Work-W9S was not intended to be a gaming laptop.
Operating System
It comes with Windows 10 preinstalled. Windows 10 is Microsoft's best operating system yet, so here you're looking at having a laptop that is ultra-modern and runs the latest apps available for Windows.
Price Tag
This is one area where this laptop beats its competition hands down. To make the deal even sweeter, at the time of writing this, GearBest is running a promotion for the Pipo Work-W9S and you can get it at a discount of 34%.
Conclusion
Deciding what laptop is a perfect fit for your specific needs can be a daunting task. There's so many to choose from and if you're not careful, you could easily end up disappointed. The Pipo Work-W9S is best suited for students and people that travel a lot and need to get work done while on the move. Get it today from GearBest while the promo is still on.