We hope you woke up this morning to save some bucks, bargain hunters, because we have got some killer deals for you to check out at GearBest. Sailing in the market for over 3 years, this month marks the Chinese e-tailer's 3rd anniversary and they have got some great deals for you to celebrate this joyful event. Dubbed as "GearBest 3rd Anniversary Lucky Deals", the online shopping site has slashed the prices of everything, starting from smartphones to the things that go into your kitchen shelves, by over 70 percent. Here is the cheat sheet for some of the best deals. We picked a few items we believe our readers would find value in.
OnePlus 3T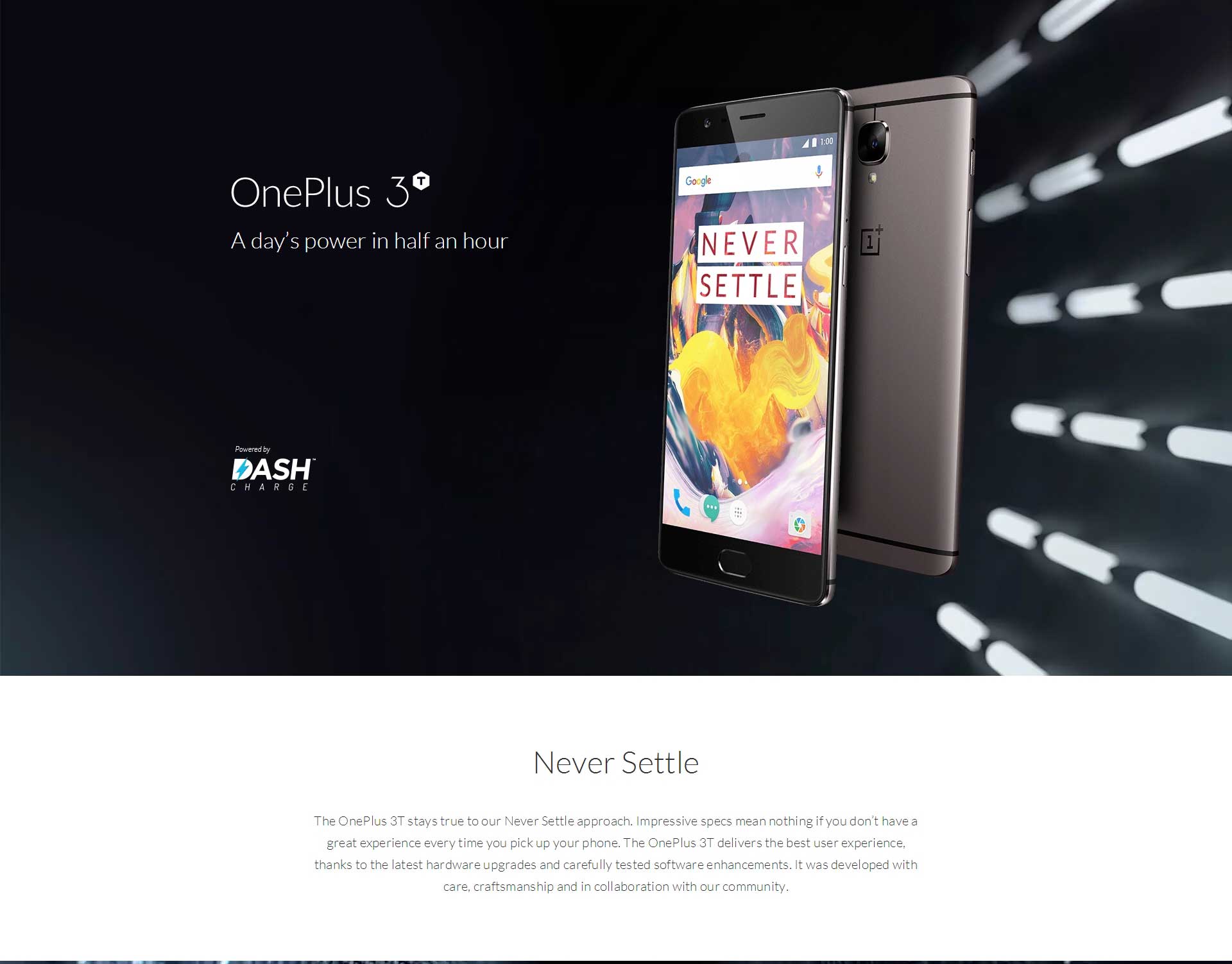 If you happen to live in the United States, chances are you haven't heard much about this Chinese company. OnePlus is a Chinese smartphone manufacturer that makes high specced Android smartphones at comparatively lower price ranges. Their latest flagship, the OnePlus 3T is one of the best Android-powered smartphones that you can get in the markets today. Their recent entry into the US markets has attracted many consumers who are looking to buy decent smartphones without emptying their pockets completely.
OnePlus has played safe and retained the design and build quality of the OnePlus 3 in the OnePlus 3T. It is manufactured from single-piece anodized aluminum alloy, measures 152.7 x 74.7 x 7.4 mm dimensions and weighs 158 grams.
The OnePlus 3T features a 5.5″ FHD display with a resolution of 1920×1080 pixels, and a very responsive fingerprint scanner. The device accepts two Nano-SIM cards, measures 152.7 x 74.7 x 7.4 mm dimensions and weighs 158 grams.
The phablet is backed by a 3,400 mAh battery, and supports quick charge feature – Dash Charge, that charges your phone from 0-60 percent in just about half an hour. Talking about the camera department, the device sports a 16MP rear camera and a 16MP front camera.
You can get the device in any of the three color variants – Graphite, Soft Gold and Gunmetal Gray.
The OnePlus 3T phablet is powered by one of the powerful chipsets in the market today – Qualcomm Snapdragon 821. It is backed by an outstounding 6GB RAM and 64/128 GB internal storage. You cannot expand the storage of the device further, as it does not have a microSD card slot.
With specs that can compete with a PC or a Notebook, this phablet can handle any heavy task with super ease. In our review, we have tried running graphics-hungry games like Asphalt 7: Heat, Half-Life 2, and Modern Combat-4; and other apps like Adobe Premiere Clip and Microsoft Office Mobile, and the device did not pop any issues.
The device runs Oxygen OS 3.5, which is based on Android v7.0 Nougat. Oxygen OS delivers a better-than-stock-Android experience and is light and highly customizable.
Pros

Great design and build quality
Fast charging technology – Dash Charge
High-quality pictures using 16MP rear camera
Great-looking selfies with 16MP front camera
Gorilla Glass 4 protection
Outstanding battery backup
Full HD 5.5-inch display
Smooth gaming experience; thanks to powerful GPU
Dual SIM support (nano-SIM)
Very responsive fingerprint scanner
Lots of RAM (6GB)
High value for money

Cons

no MicroSD card slot
Battery not user-replaceable
No FM radio support

Why Should You Buy OnePlus 3T?
OnePlus 3T is a great smartphone, both in terms of specifications on paper and real-world usage. If you're looking for a high-end Android smartphone, but can't spend all the money in your pockets, then the OnePlus 3T will be a great choice.
Be it graphic-intensive gaming or video editing or daily activities like browsing the web, reading emails and news, this handset can handle any task with ease; thanks to the Snapdragon 821 processor. Also with the addition of 6 GB RAM, multi-tasking has never been this easier and quick before.
And for the bargain hunters, there is a good news. The OnePlus 3T can now be purchased for a highly discounted price of $525.99 via GearBest; thanks to the on-going "GearBest 3rd Anniversary Lucky Deals" sale.
Xiaomi Mi Band 2 mini review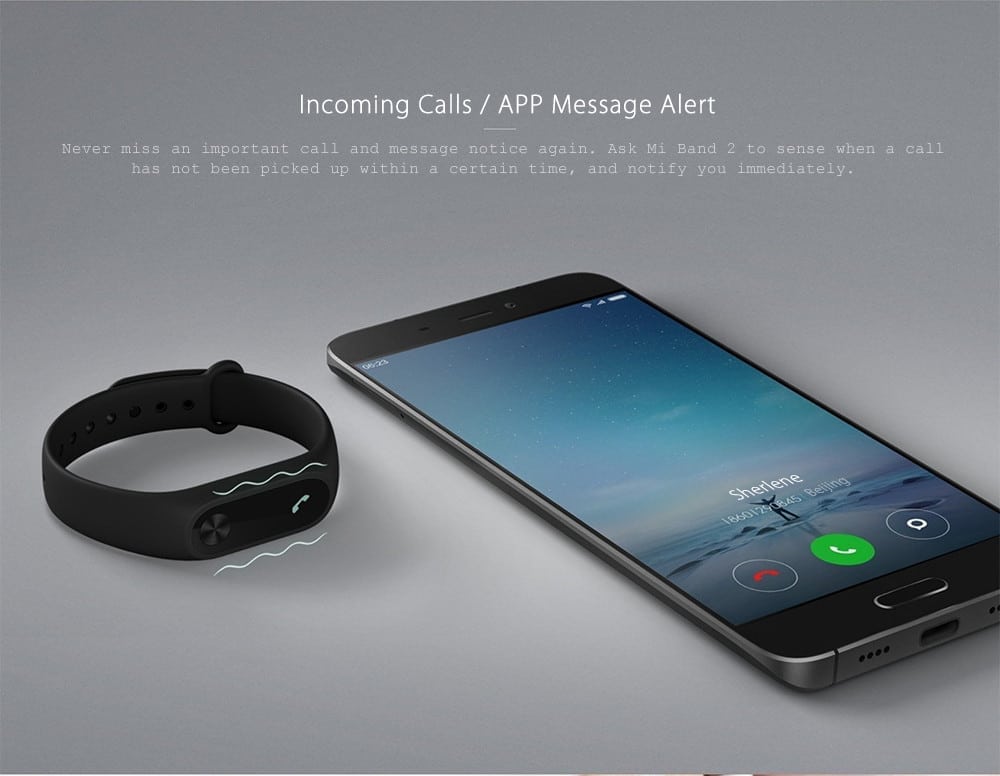 The Mi Band 2 is a wearable fitness tracker, manufactured by the chinese hardware giant Xiaomi. It is an upgrade to the original $13-priced Mi Band that did not turn out too well, especially with the absence of a display. With the Mi Band 2, the company has addressed the flaws of its forerunner by adding a display and heart rate sensor.
Just like its predecessor, the Mi Band 2 also consists of two components – a capsule and a band. The band is made up of rubber-like material, and is very comfortable to wear. The capsule fits perfectly inside the band and there were no issues of it coming out of the band.
On top of the capsule, you'll find a monochrome 0.42-inch OLED screen that displays time, steps travelled and heartbeat rate. On the bottom side of the unit, there is an optical heart-rate sensor that lights up green when a test is going on.
Below the display of Mi Band 2, the Chinese manufacturer has added a touch sensitive button that lets you switch between the different functionalities of the device. It's worth mentioning that the button is very responsive and has not shown any flaws during our review.
The band is powered by a 70mAh battery, that can last around 18-20 days on full charge, and unsurprisingly, the device did last around those many days when we were testing it out.
I have been using the Mi Band 2 for around one month, and it would be distressing if I don't mention that it's worth every penny. The most basic feature of this device is counting the steps you have travelled, which turned out to be pretty accurate during our review.
With the addition of heart-rate sensor, the Mi Band 2 has stepped up the fitness band game, but there's a catch. The sensor, more often, finds it difficult to register heartbeat and shows a cross error. It requires you to stay put, like a statue for instance, which basically loses the whole purpose of having a heart-rate sensor.
One of the features I liked about the device is "Idle Alert", that will make the band vibrate if you've been active for about an hour or so. The band also vibrates if you've got any notifications on your phone, however, it doesn't show them.
Installing an app called "Mi Fit" on your Android or iOS smartphone, you will be able to access the complete features of the Mi Band 2. The app shows your daily activities in the form of a chart or graph, which can be very useful if you're on a fitness regime. Another feature that is worth noting is the sleep tracker. It records your sleep duration and divide those hours between deep sleep and light sleep. So, if you wanna know more about your sleep stats, make sure you don't take off the band at night.
Pros

High value for money
Highly affordable
Great battery life
Silent alarms and notifications
Accurate data collection

Cons

Proprietary charger
Heart-rate sensor digs into skin

Why Should You Buy Xiaomi's Mi Band 2?
If you're on a fitness regime and wants to track your daily fitness activities on the go, then Mi Band 2 will be a great help; thanks to the addition of a heart-rate sensor. Priced at just $21.89 on GearBest (after 62% off) as part of their "GearBest 3rd Anniversary Lucky Deals" flash sale, the device is well worth the price. It is one of the cheapest fitness bands you can get in the markets today.