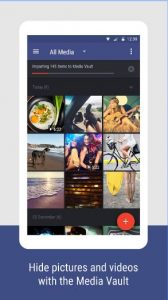 Let's face it, your smartphone is the most private of your possession. If it falls into the wrong hands (that could be anyone including those in your household), chances are you're screwed, and there's no telling how much more could go wrong. So we all agree personal privacy is a concern to all of us. That said, Hexlock should be your number 1 go-to app in order to protect your mobile apps from unauthorized access. We are going to review this app, so join us and discover why Hexlock has become one of the top Android apps for privacy.
Selective:
For the years that smartphones have existed the problem has always been that in order to protect your privacy, you would have to block your whole phone. That's what most people still endure, but this app changes that. Hexlock offers a much better solution: to block only specific apps! This will allow you to protect your privacy without blocking your whole phone! This is one of the main features which makes Hexlock a pretty attractive app for many Android users today. You only have to set up a password for the apps you would like to block and that's it!
Different Profiles: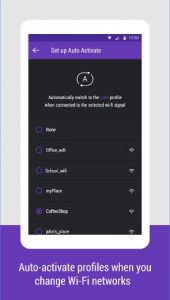 This app uses a pretty specific system based on profiles. The system grants you the possibility to block certain apps at specific times. In order to make things even easier, Hexlock comes loaded with different profiles:
Work
Party
Parental
School
Café
Another excellent feature is that Hexlock grants you a lot of flexibility: it allows you to create custom profiles. The only downside you will find is that the selection of icons for your custom profiles is quite limited, so you better choose a pretty unique name.

Total Security:
In most cases this app uses the PIN-locking system, meaning that you will have to enter a fixed PIN in order to unblock your apps. However, for certain Samsung devices, Hexlock offers a FingerPrint reader, making it even safer.
Conclusion:
What we loved about this app is that it's pretty practical and straight to the point. In terms of speed we can say it's pretty fast and won't lag your phone down. Overall a nice app to have installed if you want to protect your privacy. When you install this app you can rest easy knowing your personal apps are safe from prying eyes, so even if you lend your phone to a family member they will not be able to unlock the apps unless you grant the permission to.
Get this app from the Play Store. Read more from the official Hexlock website.