With competition for jobs at an all-time high in almost all fields of employment today, a mobile job search app is a must-have if you want to stay in the know at all times for when there's a job offer in your field. These job search apps are great for people who truly want a job.
Perhaps you're not happy at your current place of employment, finding time to look for alternatives can prove to be a daunting task. You will need a Job Search App to lessen the burden.
But with many free job search apps in circulation, how do you determine the perfect app that will deliver the kind of results you're looking for without overloading your phone with redundant apps? I'll tell you in a minute's time so keep reading.
I put together a list of 4 of the best available job search apps that you can rely on.
Top 4 Mobi
le Job Search Apps
CareerBuilder.com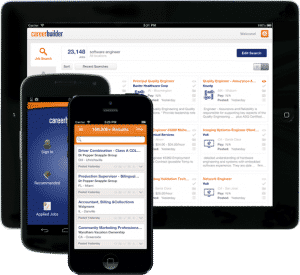 CareerBuilder.com is a free mobile app that is very easy for people to sign up for, and it's also easy for people to attach their resume on this app, too. This app is also known for giving people notification by email every single time a new job becomes available. It has been known for helping many people secure employment in almost a 24-hour period.
Monster.com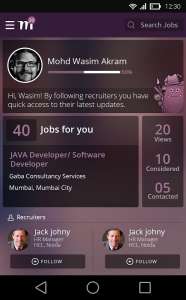 Monster.com is another great app for job searching. This app is known for allowing people to break down their search, so they can apply for more jobs that are relevant to their field. It has led many people to the highest paying jobs in their particular field.
Indeed.com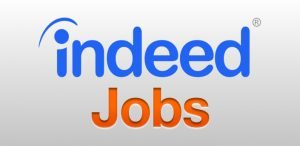 Indeed.com is another nice app. This app takes pride in gathering jobs from all over the Internet into one job search engine. There are many job search engines where businesses have to post the job. This is not so with Indeed.com. The creators of Indeed.com work tirelessly every single day to provide the best jobs from all over the web on one job search engine.
The creators of Indeed.com are always doing something new to this website. They also update this website so that it is compatible with any phone on the market. Many people looking for a job cannot afford a smart-phone right now, and this job search engine takes this into consideration. It is also very easy to contact the staff of Indeed.com whenever there is a problem with the website. This makes the job searching experience all the better.
Simply Hired.com

This is my favorite of the four for many reasons.
Simply Hired.com is another amazing app for job searching on a mobile device. This job search engine is amazing because it is not limited to the source of the Internet. There are jobs on this job search engine that are posted in newspapers, from private businesses, and from all over the world. There are jobs found on this job search engine that cannot be found anywhere else. This app is responsible for helping thousands of individuals find jobs in various fields.
Don't Stick To One
The trick isn't to download as many of these job search apps as possible. The more efficient a job search app is, the more jobs you will have the opportunity to apply for, and all of these apps will have different jobs in similar fields. You will be amazed to see how quickly you get emails and calls directly from employers for interviews and the like. There are dozens of these apps. You can visit the website of each one and check the rating s and reviews. This will tell you if this particular app is the best one for your particular situation. Employers will store your name at the top of their 'potentials' list in no time. The perfect job is out there for you; you just have to search for it.