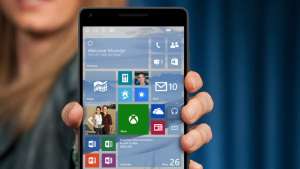 Windows phones get a lot of hate from Android users, but contrary to expectations, Microsoft pulled an unexpected move by revealing that it was collaborating with Xiaomi in providing Mi 4 customers with a flash-able ROM that will make it possible for windows 10 to run on Android phones. It appears this program is set for a wider rollout, according to the following report on TechCrunch:
Neither Microsoft nor Xiaomi provided specific details of the Windows 10 software being trialled, but TechCrunch understands from sources that it effectively overrides Android, turning the Xiaomi phone into a Windows 10 device complete with Microsoft services. (Which the company hopes will dazzle Android owners into making the switch.)
This is a ROM, based on Windows, that operates much like software from Cyanogen — a company Microsoft was incorrectly linked with an investment in — and other custom ROMs developed by the likes of Tencent and Baidu in China.
The ROM is thus designed to go beyond Microsoft's Android apps and offer a native-like Windows experience on Android phones.
Microsoft is said to have selected Xiaomi as the first partner on account of the generous amount of feedback the Chinese vendor receives from its customers on weekly software updates. The Redmond giant is reportedly looking to "make this software available on more devices in time."
Windows 10 to run on Android? Definitely something interesting to look forward to!
also see: