HTC 10 (also known as the HTC M10) was unveiled this morning by the mobile giant, HTC. It had been 10 years since HTC started making premium smartphones, hence the name, HTC 10.
Before the announcement, we were treated to all kinds of rumors about it's specs, many of which obviously never materialized. Nonetheless, you might have noticed that in recent months the company's position in the mobile market had been dwindling owing to the competitive nature of the mobile industry. It's major competitors took center stage with the release of the Samsung Galaxy S6 and the iPhone 6 series.
HTC is not even hidding the fact the flagship being their best smartphone so far, is an attempt to rescue its business by taking on the recently released Samsung Galaxy S7/S7edge and the iPhone SE. Unveiled with the tagline "Power of 10", which supposedly depics greatness and independence but also that the whole is greater than the sum of its part. In layman's language HTC is simply trying to tell us what we've heard many times over and over whenever a mobile company unveils a new flagship. Not surprising.
HTC claims that the HTC 10 was put through intense temperature tests (-4°F – 140°F) for close to 170 hours, including more than 10,000 scratch, drop,bench and corrosion tests. You're probably still going to need a casing for the new HTC 10 but it sure sounds like the days of the casing are numbered.
HTC 10 Camera Specs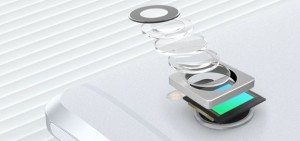 The HTC 10 comes with a 12MP UltraPixel camera with a 1.55um pixel size. It has an Optical Image Stabilizer on the front and the back and promises to give you the best selfie experience.
The flagship's camera is designed to launch "in as little as 0.6 seconds" according to HTC.
HTC 10 Audio

HTC also claims that the M10 packs "the world's first stereo 24-bit Hi-Res audio recording, capturing 256 times more detail than standard recordings, across twice the frequency range." Its headphone amp apparently delivers 2 times the power of a conventional headphone amp. It even allows you to customize your personal audio tuned to your individual hearing.
It also comes with the BoomSound Hi-Fi speakers that feature a separated tweeter and woofer design, and a dedicated amplifier for each.
HTC 10 Performance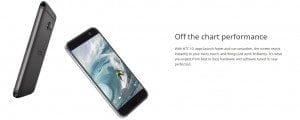 HTC claims the M10's quad HD display is more colorful by 30% than its predecessor. It is also 50% more responsive to touch. Its fingerprint scanner is algorithmically designed to recognize the user quicker over time and unlocks in just 0.2 seconds.
HTC General Specs
Have a look at the HTC 10's specs below:
Display: 5.2-inch, Quad HD (2560 x 1440 pixels), super LCD 5
CPU: Qualcomm Snapdragon 820
Rear Camera: 12MP (HTC UltraPixel 2), laser autofocus, Optical Image Stabilization (OIS), f/1.8 aperture, Pro mode, Auto-HDR, Zoe Capture, hyperlapse, 12X Slow motion mode, 4K video recording with Hi-Res Audio
Platform: Android 6.0 with HTC Sense
Memory: 4GB RAM, 32GB/64GB storage expandable up to 2TB via microSD
Sound: HTC BoomSound Hi-Fi Edition, Dolby Audio, Personal Audio Profile, Hi-Res Audio Certified, Hi-Res Audio Earphones, Three microphones with noise cancellation, Hi-Res Audio Stereo Recording
Front Camera: 5MP (1.34MICROm pixels), autofocus, Optical Image Stabilization (OIS), f/1.8 aperture with ultra wide-angle lens, Live Makeup, Auto-HDR
SIM card: Nano SIM
Connection: USB Type-C
Sensors: Fingerprint Sensor, Sensor Hub
Connectivity: NFC, BT 4.2, Wi-Fi@: 802.11 a/b/g/n/ac (2.4 & 5 GHz)
Battery: 3,000 mAh
In addition, HTC claims that its battery can be charged to 50 percent in just 30 minutes.

Most users are going to like its new Freestyle Layout. With this feature you can place icons and widgets wherever you like, they can also be organized by groups and layers.
It is expected that the HTC 10 will initially ship in 4 colors: Glacier Silver, Carbon Grey, Camellia Red and Topaz Gold.
Shipping will not be until early May.
Watch the official launch video below: