A quick review of the Onda OBook Plus
The Onda OBook 20 Plus Tablet PC isn't a very well know brand of tablets. I chalk that up to there being a lot of emerging manufacturers that cop out new tablets every single day and the competition to get noticed is stiffer now than it used to be a few years back.
Here at Android Tipster, we have taken it upon ourselves to review and offer our opinion on both mainstream and brands that aren't known but whose brand of electronics meet certain standards we've set for all our reviews. We also aim to help you, our readers save as much as possible while not trading off on the quality of tablets you purchase.
Onda OBook 20 Plus' design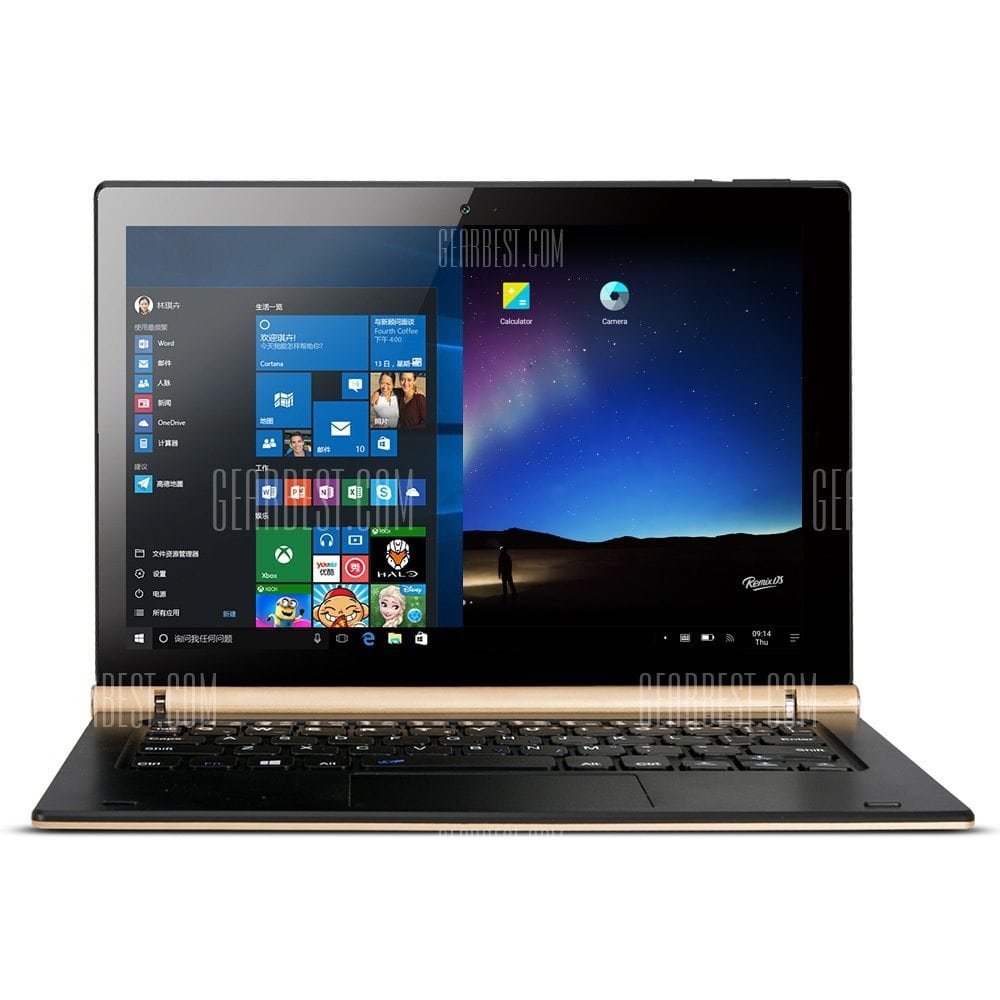 The first thing that strikes you glancing at the Onda OBook 20 Plus for the first time is the back's color. Who knew there's a color christened champagne? The front comes with the usual shiny dark gray color that feels smooth to the eyes and offers little distraction when looking at the screen. It is thin and slick, just like most other modern high-end tablets.
It features an impressive 10.1 inch IPS display whose resolution goes all the way up to 1920×1200 with an aspect ratio of 16:10.
I wish I could say the same about the front camera. Honestly, 2MP camera isn't a great selling point for a tablet in 2017, it's good enough for chat applications/messengers but not enough to capture memorable moments, at least in my opinion.
You'll find a Micro-USB, Micro-HDMI, a 3.5 mm Headphone jack, TF/microSD card slot and a DC power jack on its side. They're not a distraction when you connect relevant cables and you can comfortably type away at your work.

Onda OBook 20 Plus' Performance
Powering the Onda Obook 20 Plus is an Intel Atom Z8300 quad-core processor which clocks at 1.44 GHz and can be boosted to 1.84 GHz. Thanks to an Intel Turbo Boost Technology, this processor will provide the Onder OBook with that extra power when the demand for it arises. The Onda OBook 20 Plus also comes with the 8th generation of Intel HD Graphics "GPU"also optimized to use a lot less power.
This isn't to say that the OBook is the best tablet out there, but with a price tag of less than $200, you couldn't go wrong with this powerhouse of a tablet.
Related: https://www.androidtipster.com/category/tablets-on-sale/
The benchmarks we ran only served to emphasize on this and if you're looking for a tablet that will let you multitask seamlessly then Onda OBook 20 Plus should be perfect for your needs.
The graphics were great but they could do better. Again, for the price, there's little to complain about.
You can check it out on Amazon here. They should have a promo for this tablet/laptop at the time of writing this.
Who is the Onda OBook tablet PC for?
The student who needs a lightweight laptop/tablet to carry around in college without having to worry about the batteries depleting quickly.
It's perfect for home office use and easy to carry around the house when doing household chores while keeping yourself entertained.
Until next time!