A review of the Xiaomi Mi A1
When the going gets tough, only the tough get going, this is what Xiaomi, a leading Chinese smartphone manufacturer have done with their latest kickass smartphone, the Xiaomi mi A1. We had a chance to play around and test out some of its bestselling features before writing this review.
In this review of the Mi A1, we're going to put more emphasis on its performance and help you decide whether it's time you abandoned your old smartphone and upgraded to the Mi A1.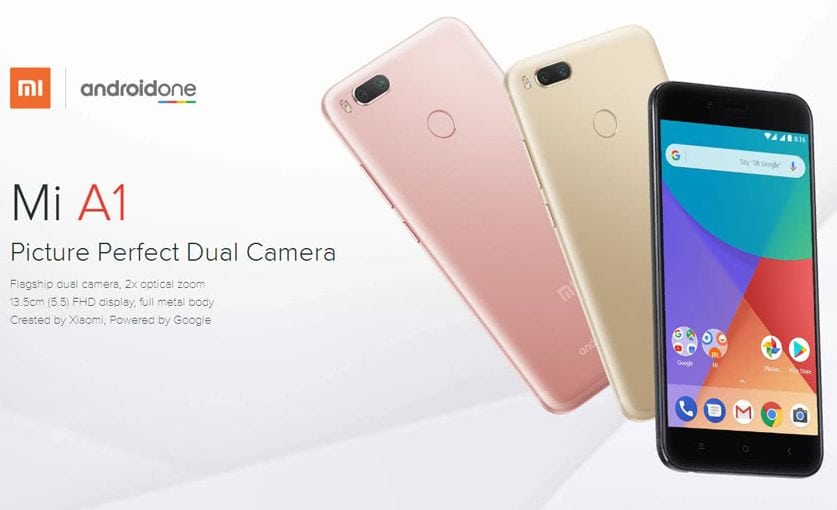 The Mi A1's Design
Right off the bat, the general design of the Xiaomi Mi A1 takes after the iPhone 7. And no, you're not about to lose the headphone jack. Xiaomi understood that you value your music and were not going to deny you the ability to use your favorite headphones.
The most striking feature on the Mi A1 is that it comes with triple cameras: one on the front and a dual on the back. We'll discuss the cameras in a moment so read on.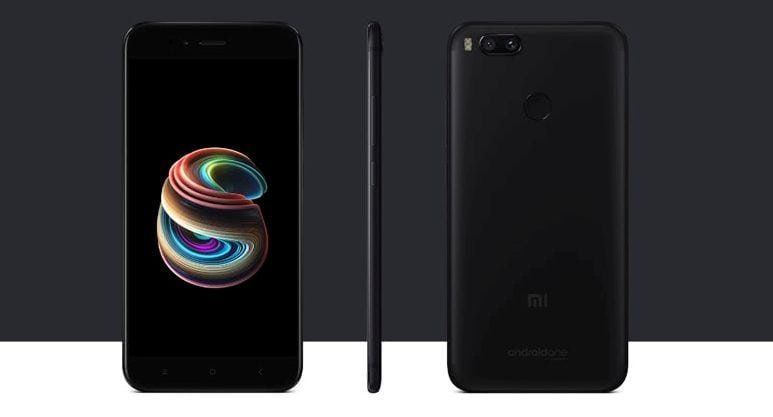 Despite the Mi A1 having a semi-big screen, it's actually a very thin and light phone. It measures about 73mm in thickness and weighs only 165g.
The A1 is a phone that seems to have found a great balance between having the perfect screen size and still being able to fit in your pockets just right.
Xiaomi designed the volume and power buttons on the right side of the phone thus the phone will fit well in your palms and you'll be able to use the thumb to operate it with ease.
Another selling point for Xiaomi Mi A1 is that it also features a microphone that is mounted at the top and bottom that boasts noise reduction algorithm that will ensure your calls are heard clearly even when your surrounding is noisy.
Performance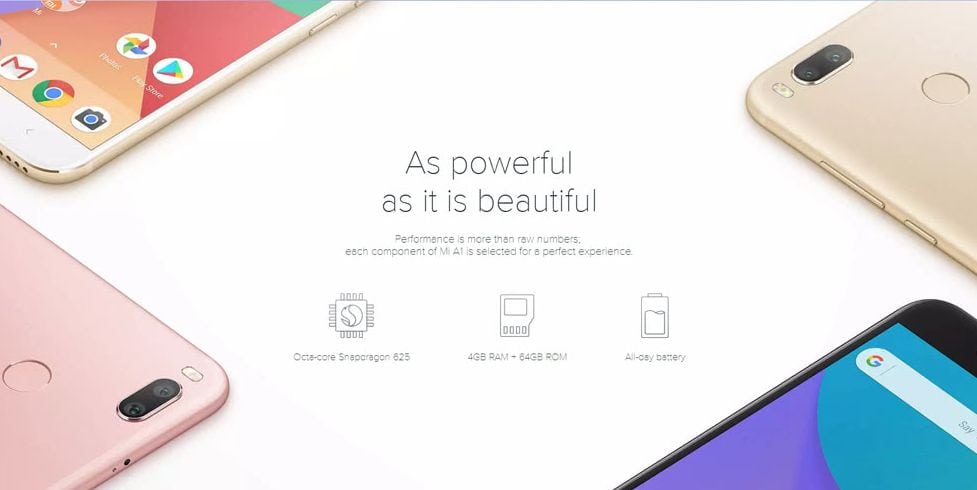 The Mi A1 runs on a Qualcomm Snapdragon 625 Octa-core Processor with speeds of up to 2.0GHz. Combined with 4GB of RAM, it's the perfect phone for the casual gamer. You can count on it to handle all your daily basic tasks like surfing the Internet while multitasking without experiencing any unnecessary lags.
Our tests involved opening several web pages on its browser's tabs and while 14 tabs were still running, scrolling up and down felt snappy and its performance was not reduced one bit.
While it's a great phone that can actually handle anything thrown at it, we do not recommend gaming on it for long hours because as any premium smartphone, the pressure can lead to a slight reduction in its performance in 2 – 3 years.
The Mi A1's Display
The MI A1 features a whopping 1920 x 1080 resolution on a 5.5-inch Full HD display. It is not quite a bezel-less smartphone but has a great screen-to-body ratio that ensures minimal distractions on the display.
It has an absolutely gorgeous 2.5D curved glass display that is well protected under the corning gorilla glass 3. The display is surrounded by a full metal body cover to protect it further against breaking when dropped, which certainly makes it a very durable smartphone.
Storage
Xiaomi threw in a 64GB storage for the Mi A1 with an expandable TF Card slot of up to 128GB. You will be able to save your favorite moments in life without having to worry about running out of space.
The Mi A1's Battery
The MI A1 packs in a 3080mAh battery which is a standard for most premium smartphones. The good thing here though is that, it charges quite fast using Xiaomi's USB type-c port an additional advantage from their advanced technology.
The battery is also non-removable but durable.
Camera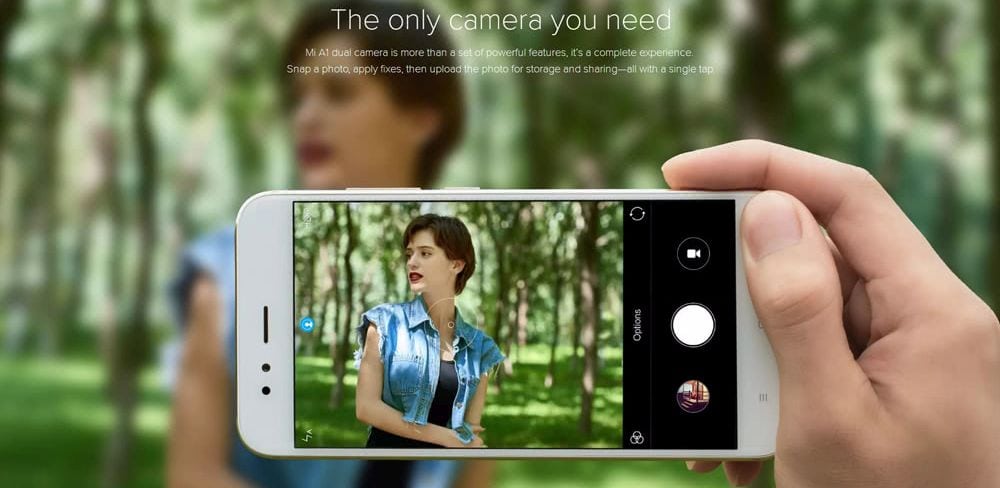 Xiaomi MI A1 holds another highlight from its autofocus rear dual cameras that are both 12MP. You might be wondering why anyone would need two cameras on the back of a smartphone. No two cameras are ever the same. When you take a picture, each camera captures certain areas in details and both images are merged to make one very crisp and vibrant image that is very detailed while also adding a 3D feel to it.
The front camera features 5MP. We would have wished for higher but all the other magnificent features that the Mi A1 comes with makes what the front camera is lacking in negligible and not worth complaining about.
Who is Xiaomi Mi A1 suited for?
If you spend a lot of time on your screen and need a smartphone that you can truly rely upon, the Mi A1 is a great choice for you. You'll love its vibrant display that gives great colors to the web pages you visit while giving life to images and videos you take of the precious moments in your life.
People who enjoy playing high graphics video games on their phone will be impressed by its ability to handle with ease some of the most detailed games available on the Play Store.