Several errors may appear on your android device. In most cases, it can be a consequence of downloading corrupted files like videos, documents, or photos from any online site that is not authorities. In this case, we will talk about com.ampsvc.android has stopped error. Here you will find out what this error is, the reasons why it occurs, and the step by step to solve this problem if it happens to you.
What Is Com.ampsvc.android?
The package responsible for different functional works on an android device is known as com.ampsvc.android. It is also a part of the gaming application management platform developed by WildTangent Software.
The primary function of the process is to provide the necessary permission to help the game for GUI rendering and smooth gameplay.
Usually, you can see it running in the background on your android. This package is active most of the time, even during your calls.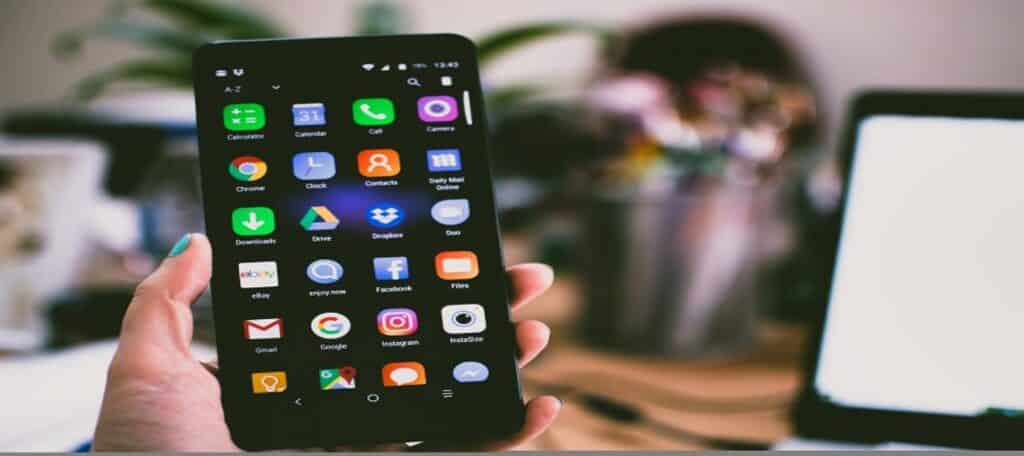 But Is It Safe?
You have nothing to worry about as this process app is entirely safe for your android. It does not contain any virus or malware. As we said, the basic function of com.ampsvc.android is to serve the add-ons to the user while they are playing a game on their android device. Also, it does not have enough access permission to access your data or settings.
Common Issues Cause By Com.ampsvc.android
As we mentioned earlier, Com.ampsvc.android keeps running in the background on your android and ends up consuming RAM and battery resources. However, this is not the only problem users have reported about this app. So let's look at some of the other bugs reported and the easiest way to fix them.
Unfortunately, Com.ampsvc.android Has Stopped
This is one of the most common errors and can happen with any app or process on an android device. Yet, there are different methods to solve this problem.
Method 1: Uninstalling The App
First, try to uninstall the app or application that caused the error.
To uninstall it, hold the app and drag it to the uninstall icon, which is at the top or bottom of the screen.
If you can't uninstall it following these steps, try the settings app, then scroll down looking for "installed apps." There you can see a list of apps that you have installed.
Then, select the app in which you are getting com.ampsvc.android has stopped error and uninstall it.
Method 2: Reboot The Device
Restart your android device by pressing the power button and selecting the option of "reboot." After a few minutes, your system will automatically restart.
After that, go to the app where the error occurs and check if it is removed.
Keep in mind that restarting the device method is different depending on the device.
Method 3: Clearing The Cache Memory
To clear the cache of your device, go to settings.
Look for the app option and click on it. Then, in apps, swipe right until you see all tabs. In there, search for the app which is responsible for your problem.
Enable system apps.
Select that app and clear the cache of that app.
Go back and open that app again, and you will see that the problem is solved.
Method 4: Clearing The Cache Data
If the com.ampsvc.android has stopped error is not removed after clearing the cache memory; the next step is clearing the cache data of the whole device.
Go to settings, scroll down until you find the storage option, and click on in.
You will see cached data in the storage, and you should click on that.
Then a text box will appear saying: "This will clear cached data for all apps."
Click on "ok" to delete all the cache data related to all the apps on your android device.
Method 5: Remove The Sim And Reinsert
If the position of the sim is disturbed, your device has the chance to suffer the com.ampsvc.android stopped the error. To solve this error, remove the sim and reinsert it in another slot or the same:
To change the sim, go to the left side of your phone.
Remove the box-like structure from your phone. It has two slots.
Place your sim in any of the slots carefully. Otherwise, you can get a message stating that "the device has no sim" or "the sim is not placed properly."
Method 6: Factory Reset
If the previous five methods did not work for you, this is the last option. We recommend that you try all the above options before using this method.
If you must use this method, you must take a backup of all your data before doing a reset, as it will delete all your device's stored data.
However, this method fixes almost all the issues. And not only that, but it also eliminates viruses and malware from your android devices. In addition to the above five methods to fix com.ampsvc.android error, there is another simpler option that you can also try.
Disable The Automatic Time Zone
Go to settings – time and click on that.
Then disables the automatic time zone.
Select the time zone of your place.
Restart your android device.
Why com.ampsvc.android has Stopped Error Occur?
There is no main reason for this error on your android device. But there are some of the common reasons that can be the cause. Let's see some of them.
Firmware Update Fails: One of the reasons you may be getting this error is because when you try to update your android device, it does not complete correctly. This error can affect you when making calls.
Inbuilt Software Fault: The buggy update problem occurs when there are any issues related to the in-built software.
Trying To Install The ROM: When installing the new read-only memory (ROM), ensure it does not have a fault. To avoid any ID complications, you should take the best ROM for the proper functioning of the system of your android device.
Less Memory Storage And RAM: If you have full RAM, then no processing is possible in your android device, and you will get the com.ampsvc.android error. So, try to take care of the junk files.
Cleat The Junk File: It is essential to clear the junk files for the proper function of any device because junk files not only take space in the memory but can also slow down the system. In addition, some junk files may also be harmful to the system.
Virus: You must be cautious when downloading applications on your android device because you don't know if what you are downloading can be harmful to your device. Therefore, we recommend you have an antivirus to have peace of mind when downloading applications from the internet.
Com.ampsvc.android causing sync error.
It is common for the google play store and other Google-related apps to stop synchronizing the data when forcing stopping the Com.ampsvc.android. Also, stopping the process may cause games that need a Google account to log in to become inaccessible.
In this case, the simplest solution for this type of error is to remove the Com.ampsvc.android permanently from your android device. Below, I will explain how to uninstall Com.ampsvc.android.
How To Uninstall Com.ampsvc.android?
First, it is important to mention that it is better to force stop the package than remove it. But if you want to uninstall it, you can follow these steps to uninstall com.ampsvc.android.
Using ADB
You will need a Windows PC to use ADB. ABD allows you to bring up a Unix shell to issue commands directly on the android device.
Go to Settings -» System -» About Phone.
Tap on the build number 7 times to active Developer Options.
Go back to the main Settings menu and tap on Developer Options to open it.
Enable USB debugging by tapping on it.
Download ADB on your PC.
Extract the ZIP file into a folder.
After extracting the ZIP file, open that folder.
Press and hold the shift button and right-click in a blank area.
Click on "Open Powershell window here."
Enter the command "adb devices."
Connect your Android device to the PC using a USB data cable and set the USB mode as File Transfer.
You will receive a USB debugging notification on your phone. Tap on OK to allow debugging access.
Re-enter the command "adb devices."
You should now see your device's serial number on the PowerShell window.
Run the command "adb shell pm uninstall – user 0 com.ampsvc.android."
Wait for a few seconds. Then, you will notice the app has been uninstalled from your device.
Using System App Remover
In this case, you need to root your android device. After gaining root access, follow the steps to uninstall this system app.
Download and install the System App Remover application.
Launch the application, search for com.ampsvc.android, and select this app by tapping on the checkbox next to it.
Tap the Uninstall button to remove the app from your device completely.
Final Lines
You should always install an antivirus in your system to avoid any error on your android device. Also, try to have a good storage capacity to clear your cache data and junk files.