There is no doubt that since the very first time Apple launched the AirPods, they became one of the best and most popular wireless headsets found in the market worldwide. People of all ages, aspects, and cultures have desired to buy them, but with such a great tool comes a great question: Do Airpods work on Android mobiles? Yes, they do, and here is how to skip songs with Airpods on Android and more cool tips on the topic.
Well, let us repeat the good news. Yes, it is possible to connect AirPods to Android mobiles. They can be used on any device with a Bluetooth connection. You can enjoy AirPods' cool features even if you do not own an iPhone.
After connecting their AirPods to their Android devices there may be a little bit of fuddling on how to use them to skip songs… Worry not! We are here to help you step-by-step on how to enjoy this wonderful feature AirPods offer even on your Android device.
About the AirPods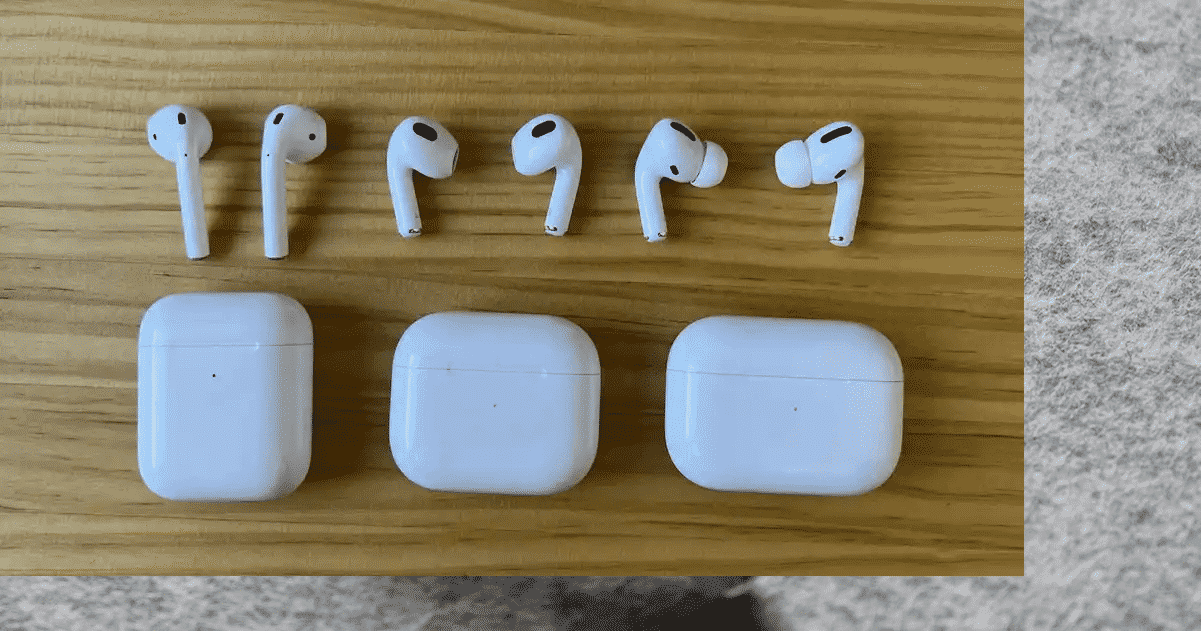 As is known, Apple Watch is completely restricted to be used on iPhones or iOS devices only. So, when Apple launched the very first generation of wireless earbuds in December 2016, not only was there a cultural burst since it was the very first-time wireless earpods were presented to the world.
They were the same earbuds, just with the wires cut off. And even though they were hardly criticized by the press at the beginning, their popularity grew rapidly.
According to Counterpoint Research, in 2019, they've been voted the most popular hearable brand. As CEO Tim Cook once called them "a cultural phenomenon", he wasn't wrong at all.
With the AirPods, however, the Apple company decided to go on a different road, allowing them to be compatible with any device that has a Bluetooth connectivity option. This was huge news for Android owners and big Apple accessories fans.
And who is to blame them? In addition to playing audio, the AirPods propose a wide variety of features that go from having a microphone that filters out background noise to automatic pausing of audio when you are done using them. And not to mention that the second generation has an optional wireless charging case.
AirPods are the smallest, most functional earbuds on the market today. And their battery life lasts longer since it is stored in the stem. The battery and circuit boards are connected via flex/ribbon cable. They are charged by the "Lightning Charging", a small connection cable used by Apple's mobile devices and accessories.
Bear in mind that even though AirPods are not waterproof, they are sweat, splash, and dust resistant. So, they won't get ruined under rain or even if they are dropped in a puddle. But, do not try it.
Pairing your AirPods to your Android device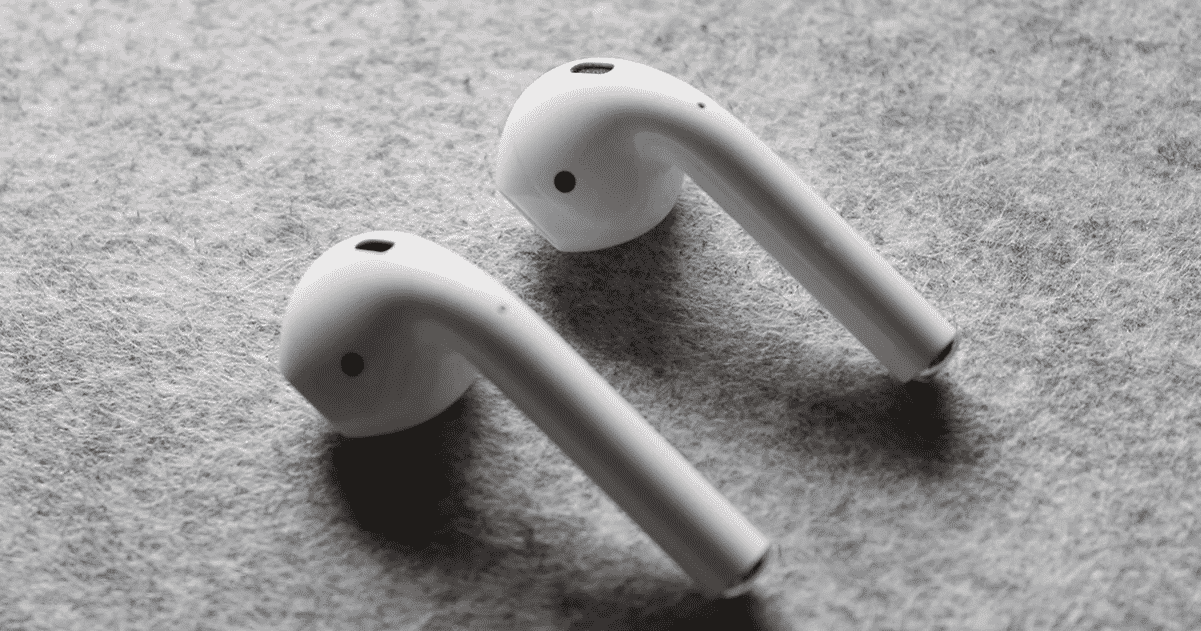 Let's start from the beginning. You might be thinking that the pairing process can be quite tricky, but luckily it is simple enough.
As a matter of fact, in order to pair the Apple AirPods to an Android device, you must follow the same steps as connecting any device via Bluetooth.
And once they are connected you may enjoy the AirPods features without having to connect them every time you are going to use them.
So, let's check how to connect your Apple AirPods to your Android device. Let's not waste any more time before enjoying all the features they offer.
First, go to Settings on your Android and turn on the Bluetooth button.
Click on the "pair new device" option.

Open the case with the AirPods inside to enable the pairing process.

The Airpods should appear listed under the available device in your Android. Tap on them and they will be paired.
However, if your AirPods do not appear on the list, it means they are turned off. In this case, go back to your AirPods case and look for a circular button at the back of it. Hold it down for a couple of seconds until the LED light located between the AirPods starts to flash a white light. Once you have done this, you can click on the AirPods option that should now appear on the available device list and they will be paired.
Once you have completed these steps, your AirPods should be connected to the chosen device. Keep in mind, that they will automatically connect whenever you open the case and put them into your ears. Time to enjoy.
Take into consideration that these steps are applicable for both first and second-generation AirPods, even the Pro version.
What features do Apple AirPods offer in an Android device?
The good news is that once connected, the AirPods function pretty much as any other wireless headphone. But since Apple is always one step ahead, they have designed the AirPods with the following features you will have the opportunity to enjoy even from your Android device:
Control play and pause audio by double-tapping an Airpod whilst it is in your ear.

Music and film audio.

Call audio and any other audio that you would normally play through your phone's speakers

Skip forward and back.

Activate and deactivate the noise filter or ambient listening mode.
Does our Android device lose any features?
The truth is that when connecting AirPods to an Android mobile, there are some functions the headphones won't be able to offer you, unlike when they are paired to an iPhone or an iPad. This is due to Android's operating system.
Take into consideration that when connected to Android call audio does not automatically transfer back to your phone if you decide to take your AirPods out of your ears.
Another feature lost when pairing your AirPods to your Android mobile is that the AirPods' battery indicator will not appear on your device. In this case, you will need to keep a mental note of how many times you have been using them to listen to your music and when they will need to charge.
Another main feature that we lose by not using an Apple device with our AirPods is the Siri Assistant. It will not be possible to activate it or manage it by voice.
The single Airpod listening feature is another feature lost. When using AirPods on an iOS device it is possible to turn off any other AirPods separately. But, unfortunately, this function does not work when pairing the AirPods to the Android operating system.
It is true that there might be some inconveniences, but fortunately, we can live with them. Although it is also true that not knowing how much battery it has left, could turn out to be an occasional headache.
An interesting solution
The good news keeps coming. There is an interesting alternative solution to the losses you might have by pairing your AirPods to your Android device: the Assistant Trigger. The Assistant Trigger is an app you can download at the Google Play Store.
So guess what? The Assistant Trigger will show you the AirPods¿ battery level on your phone. And that is not all. With this app, you will be able to access Google Assistant just by touching the headphones.
Just like Siri would be activated, but in this case, it will launch the Google Assistant. This way there will not be anything stopping you from freely using your AirPods on your Android phone.
Can you skip songs with AirPods?
Now that we know all the features we have with our AirPods, let's get to the main question. As with the other gestures AirPods offer, you can indeed skip songs with them on your Android mobile.
How to skip songs with AirPods on Android
Well, in order to skip songs on your AirPods, you need to use the double-tap action on the left or right earbud, as it is the default setting embedded into AirPods.
In order to skip songs you will need to:
Double-tap for forward-skip

Or triple tap to skip back, allowing you to listen once again to your favorite track without having to go to your phone to replay it.
Final Lines
As aforementioned, Apple AirPods are quite an accessory praised not only by the press but by their consumers. They are available and applicable to connect to your Android mobile just as you would connect to any other Bluetooth device. It is as simple and easy.
Additionally, we have mentioned several limitations connecting AirPods with Android brings. However, we have also presented a quite smart and simple solution that might mitigate some of those limitations. This way the integration might be more complete and your experience will be better.
Notwithstanding, the main functions of the AirPods, such as skipping songs back and forward, are compatible with your Android mobile.
So, what are you waiting for? Go pair your AirPods to your Android and start enjoying them. After all, there is no need to waste money on new earbuds. Good listening!