A review of the XiaoMi Mi Pad 64GB
XiaoMi is a company that needs no introduction. They're one of the top mobile device manufacturers in China, with virtually every one of their releases knocking it out of the park. Their XiaoMi Mi Pad 64GB appears to be one of the best 8" tablets on the market, so we were excited to try it out for ourselves.
Processing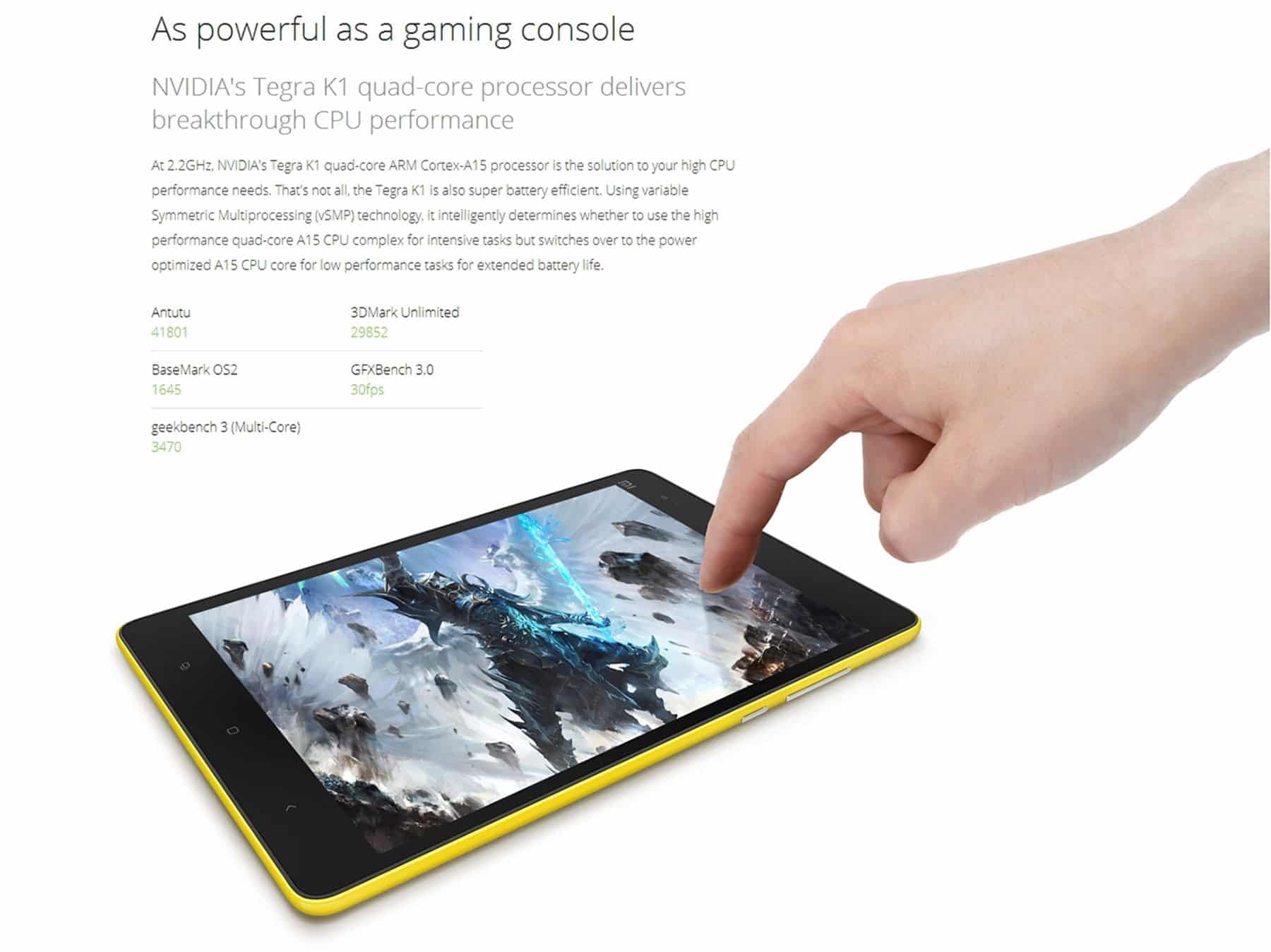 One of the most stand-out features of this tablet is its powerful processor. The XiaoMi Mi Pad 64GB uses a Nvidia Tegra K1 Quad Core 2.2GHZ CPU with an ARM Cortex A15 coprocessor. If this sounds like a lot of word salad to you, it means that the CPU is designed specifically for gaming performance.
Some processors are optimized for multi-core use, allowing for many applications to run at the same time. But this tablet is so advanced that it's designed for multi-CPU use so that your games have their own dedicated CPU designed especially for them by the number one graphics company in the world. Believe it or not, the XiaoMi Mi Pad offers gaming performance comparable to a full-size console. It's got 2GB of memory, and 64GB of storage allowing for even the most graphically advanced movies and games to run with ease.
Display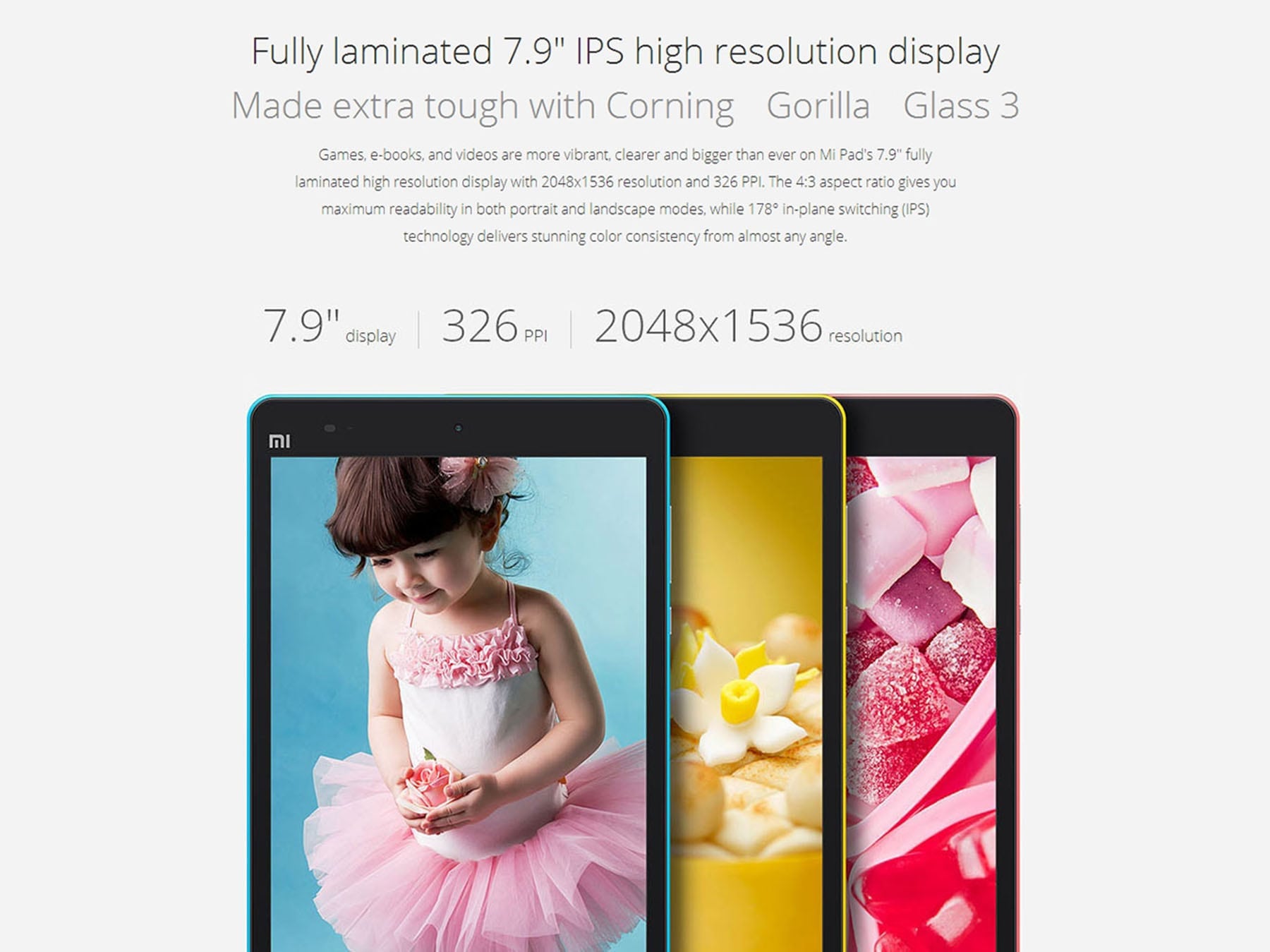 What's the point of all this powerful gaming hardware if you can't enjoy the marvelous graphics? The display on the XiaoMi Mi Pad has an incredible resolution of 2048×1536. Yes, that's 150% the resolution of 1080p full HD. This means that your games can be viewed on an amazing retina level resolution, with vibrant, accurate colors that can only be made possible on an IPS display.
Camera
XiaoMi Mi Pad isn't just designed to play existing media, but also let you create your own. It's got a beautiful 8MP camera in the back and a 5MP one in the front. Not only will this give you print quality images, but will also allow you to capture full HD video.
Related: https://www.androidtipster.com/category/tablets-on-sale/
Have you ever looked at a portrait or photo taken with a high-end camera that had the background tastefully blurred out? This isn't fancy photoshop work, this is the result of what they call Bokeh. Bokeh is only possible with a wide aperture lens. With the exception of the iPhone 7, wide aperture lenses are not typically found in mobile devices. But the engineers at XiaoMi managed to make it work, putting this tablet in a class of its own.
Value
Typically, we review high-end tablets and recommend them only to a specific group of consumers who can take advantage of such powerful features. But at the sale price of $134.99, this is likely a deal that will be hard to pass up. Even if you don't need all of these advanced features now, when technology advances in the future you'll be glad you have them. There are plenty of tablets available in the same price range, but at this point, not a single one of them compares to this model. Our recommendation is to seriously consider it, as you'll likely have to spend twice the price to get such a high-performance device from such a reputable manufacturer. GearBest have it up at a discount.