Chuwi Hi12 Tablet PC review: Fabulous performance from a well-built 12-inch tablet and keyboard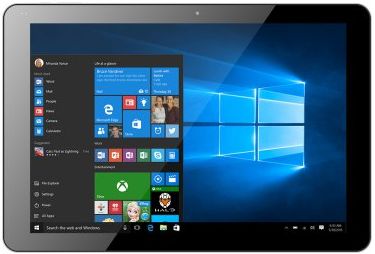 Looking for a 12″ Windows tablet that can perform all of your productivity and entertainment duties without breaking a sweat? Look no further than the Chuwi Hi12 tablet PC. We've reviewed a few Chuwi branded products before and were always impressed. Let's take a look at this tablet and see how it performs.
Hi12's Design & Build Quality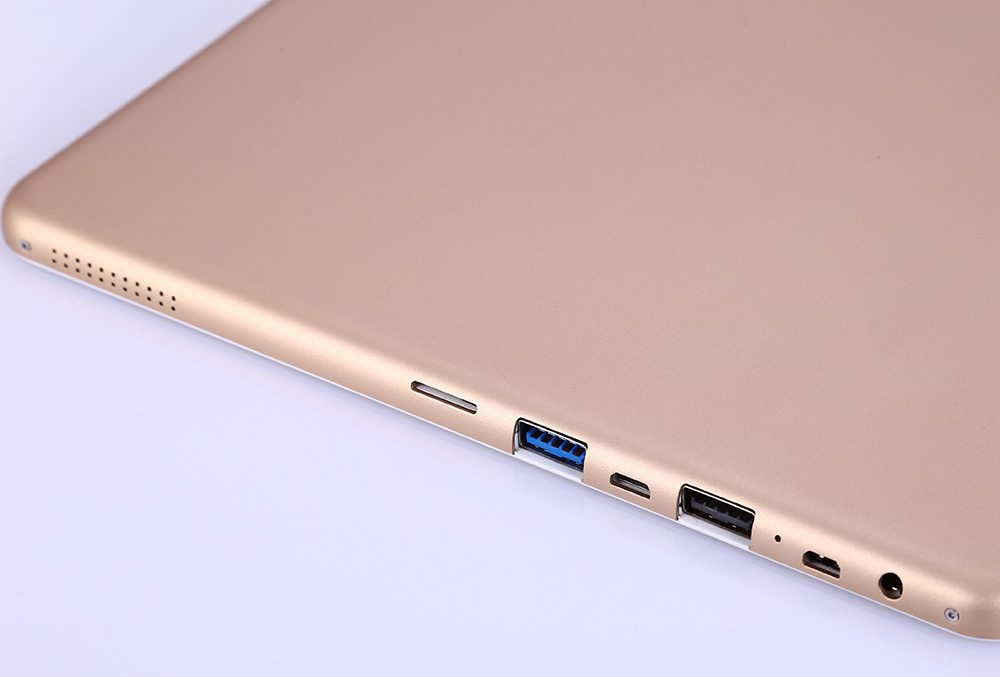 The Chuwi Hi12 is a pretty unassuming looking tablet. Although there is nothing noteworthy about the look of the tablet, you can tell that it's all function over form. The tablet feels incredibly solid in the hands, and most of that is thanks to the well-constructed metal frame. It's still lightweight but has a well-engineered feel that will allow you to take it with you for your day to day life, without risking damage.
Chuwi Hi12's Processing (CPU)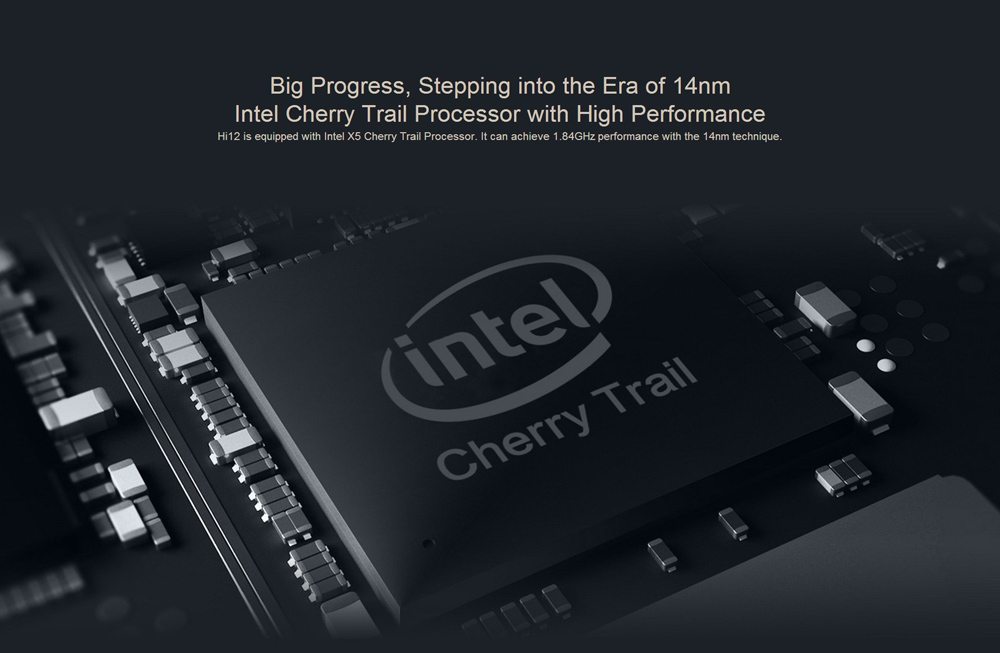 Windows 10 is a much more demanding operating system than Android, so the Chuwi Hi12 Tablet has to be beefier than most of the devices we review. That's why they opted to use an Intel Atom processor that is perfectly suited for web browsing, word processing, or any other productivity uses you may require. It's got 4GB of ram installed, which is plenty for day to day use. It can handle 3D gaming, and it's got an Intel HD 500mhz graphics chip that can handle all the daily rendering duties needed for web browsing.
The Hi12's Battery Life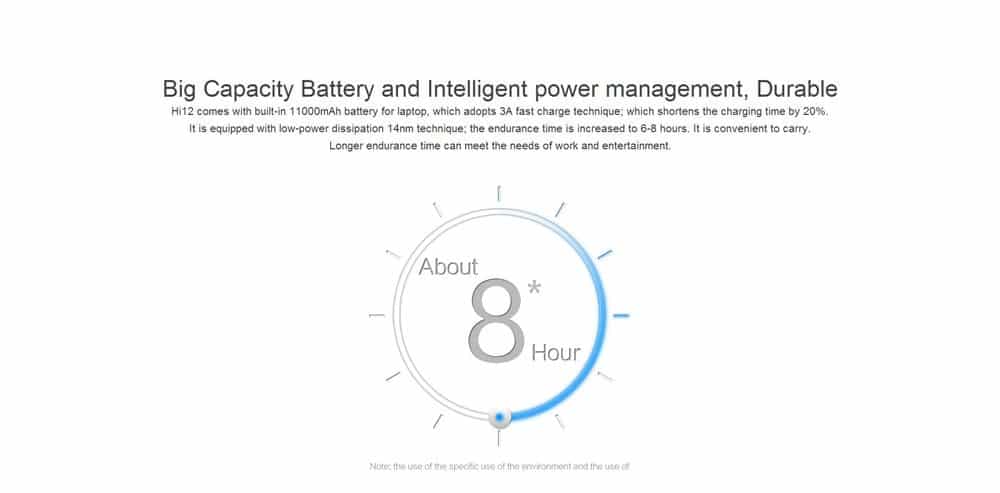 One of the primary benefits of using a lower power chipset is that power draw is very low. In our tests, we were able to get over 8 hours of high-definition video playback before the device went into power saving mode. Likely, you'll find the battery life to be a little longer with simple productivity applications.
Display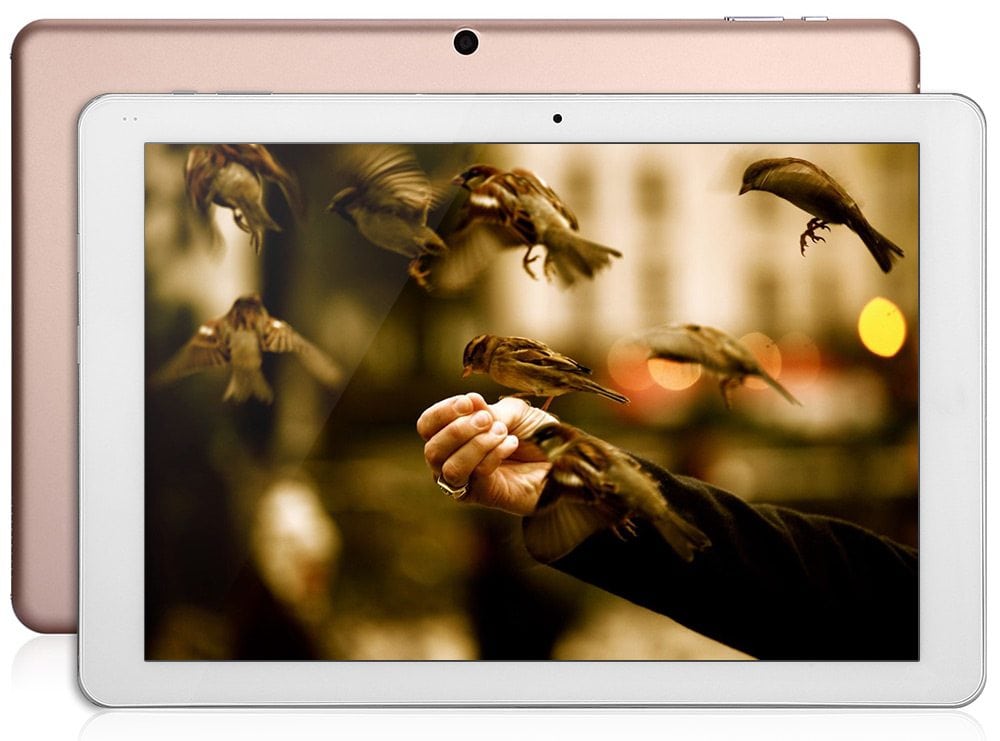 The 12" screen has a 2160×1440 resolution. This is higher than 1080p but small than 4k. The important thing is how small the pixels are. If you've ever seen Apple's retina Mac's, then you know what to expect with the Chuwi Hi12 Tablet PC. The text is crystal clear, with sharply defined edges that have no distortion whatsoever. You won't feel like you're looking at text on a screen, you'll feel as if you are reading a printed document. The colors are a little muted, and the contrast is a little low. Although movies still look good, the Chuwi Hi12 Tablet PC is not ideal for heavy multimedia users. However, the text is incredible on this screen. This makes the tablet one of the best on the market for text editing, reading, and general document use. This is a feature that is quite rare to find on inexpensive tablets.
Communication
The tablet can connect to your home network through the built-in 802.11B/G/N wireless card. This provides reasonable bandwidth for casual use. We found both response time and throughput to be acceptable, with pages loading reasonably fast. You might not want to run Torrents off of it, but you'll have no lag during your daily use.
Value
This is probably the best business tablet on the market. For the price, it's also an excellent daily use tablet. Chuwi builds their mobile devices with purpose, and this one suits it perfectly. Whether you're just keeping an eye on the markets, filling out important reports, or preparing financial documents, this is the 12" tablet you've been waiting for. This week the Chuwi Hi12 Tablet PC is going at 28% off + FREE shipping on GearBest. So make sure to check it out.
Related: https://www.androidtipster.com/category/tablets-on-sale/