Android Tipster participates in the Amazon Affiliates program and may receive a small percentage of a sale at no extra cost to you when you click some links on our site
Opinion on the XiaoMi Mi4
In many of my reviews, I've recommended some mid-level phones as an alternative to the expensive premium phones that we have in the United States. There are, however, many users who are not willing to make compromises and want to purchase the best phone available to them. Just because you crave top of the line hardware, you don't necessarily have to purchase a 4 figure phone or enter into a multiyear contract. Many of the Chinese manufacturers are producing flagship products, and still coming in significantly cheaper than their American competitors. The XiaoMi Mi4 is one of these premium devices, let's take a look and see how it stacks up against today's top devices.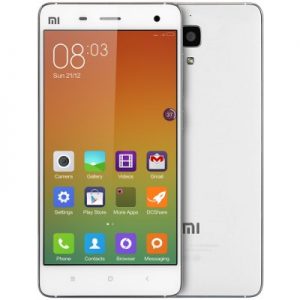 Promo for the XiaoMi Mi4: 45% off if you get it from GearBest within the next 9 days!
XiaoMi Mi4 Design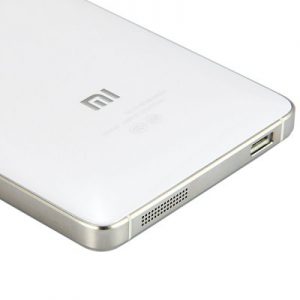 The clean, simple design of this phone feels vaguely reminiscent of the iPhone 5. It features a pristine white glass face with a beveled steel band that runs around the perimeter of the phone. One improvement they made from Apple's design is that the metal bezel covers the glass corners, so dropping the phone is less likely to result in a cracked screen. Steel is about three times as heavy as aluminum, who while the phone is not too heavy the extra weight really gives it a solid durable feel that is as good, if not better, than every other phone I've used.
Hardware
The XiaoMi Mi4 uses a Snapdragon chipset, just like nearly every major smartphone manufacturer. This specific model is the 801, a quad-core CPU running at 2.5ghz. Surprisingly, this chip is a little faster than even the one in the brand new Samsung S7 which runs at 2.2ghz. On board memory is 3gb. While it is possible to find phones that have 4gb of ram, most apps only use a couple hundred megabytes each so 3gb is still plenty even if you want to keep every app open on your phone at all times. For storage, the phone has 64gb of internal space so there should be tons of room for all of your media.
Camera
The rear facing camera module of the XiaoMi Mi4 is manufactured by Sony, and takes pictures at a resolution of 13MP. Sony sensors are used in both Motorola and Samsung phones, and consistently produce extremely clear, accurate photos. The one in the XiaoMi Mi4 is no different, you will be hard pressed to find a phone camera that beats this one. Impressively, even the front facing camera for video chat is an 8MP model. While you probably aren't going to want to make prints with photos from the front facing camera, it is capable of taking smooth, crystal clear 1080p video.
Software
The phone runs Android 5.0, with a little twist. Just as Samsung has tweaked the visual appearance of their android phones, XiaoMi has as well. Their version of android is known as MIUI, and it is very reminiscent of IOS. Instead of using an app drawer, the phone puts all of the apps on the home screen. Personally, I found MIUI very sleek, fast and easy to use. Those of you who prefer the standard android launch can do so with a couple taps from the play store.
Disadvantages
Although this phone is among one of the most powerful on the market, there are some small downsides. The lightning fast CPU does tend to draw a bit more power. Regular users will be able to make it through the day on a single charge, however, be aware that 3d gaming can kill the phone in roughly 8-9 hours. You may want to bring a charge for those long car rides. Secondly, the XiaoMi Mi4 does not have a space for an SD card, so make sure that the 64gb of internal storage space is enough to cover your needs.
Verdict
At the regular retail price of $300, the XiaoMi Mi4 is surprisingly able to compete with every flagship device on the market. While I would have recommended it even at full price, at the time of writing the device is available for 50% off. For only $150, you probably cannot afford to miss out on the deal. There is not a single comparable device in the United States available for under $500.