Wondering what the best Galaxy S8 alternative is?
Samsung has clearly turned a corner with the Galaxy S8 and Galaxy S8+ this year. Both the latest flagship smartphones from the company features a stunning design and a plethora of high-end specs. However, as we all know, premium always comes at a price, and the same goes for the latest Galaxy smartphones. The Galaxy S8 itself costs around $690, while the S8+ sells for around $980. If you find the two Galaxy smartphones to be too expensive for your liking, there is one best and cheapest Galaxy S8 alternative, that will probably fit your budget. Well, I am talking about the Huawei Honor 8.
Huawei Honor 8 – the cheapest alternative to the Samsung Galaxy S8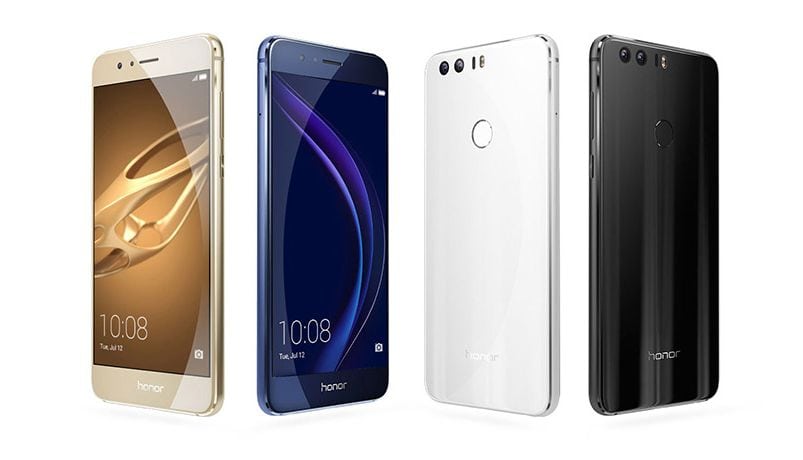 The Honor 8 is currently selling for $299 for the 32GB variant and $387 for the Honor 8 64GB variant. It is one of the fanciest-looking Android smartphones that has come out of China, with a beautiful light-refracting glass design and high-end specs.
Honor 8 features a 5.2-inch Full HD display, surrounded by very thin bezels. The most interesting part about the smartphone is that it has a dual-lens (12MP) camera, that performs exceptionally good. The colors and details are excellent day and night.
Under the hood, the handset is powered by Huawei's own Kirin 950 chipset along with 4GB RAM. You don't have to worry about the processor's performance as it managed to beat the top-tier smartphones like OnePlus 3T, Galaxy S7 and ZTE Axon 7.
When it comes to battery size, the Honor 8 comes with the same 3000 mAh battery as the Galaxy S8. But unlike the later, Honor 8 has comparatively poor battery life, with an average of 8.5 hours video playback.
The device comes with all normal connectivity options, including Bluetooth 4.2, WiFi 802.11 a/b/g/n/ac, HSPA, and LTE. Besides, it has a USB Type-C port for charging and data transfers, and a 3.5mm headphone jack. There is a fingerprint sensor on the rear side, which in our review, turned out to be very responsive.