If you're looking for one of the best wireless headphones with mic, then this article is for you and will serve to help you make the right choice. We are going to review only the top-of-the-line options because we want you to get the best value for your money. The best part is that they come in different price ranges so that you can get an awesome pair of headphones with mic. We have elaborated a top-3 ranking, so without further ado, let's get started.
PS: High-end wireless headphones need not be expensive. Gearbest is running a SALE for wireless headphones.
The Winner:
Sennheiser Momentum 2.0 Wireless Headphones with mic
Background:
We chose to cut to the chase and start with our absolute winner, and we will explain why it's the best in a moment. First, let's delve a little bit into the background of these headphones.
The Sennheiser Momentum 2.0 wireless headphones are the evolution of the Momentum headphones launched in 2013. With the first launch of the Momentum headphones, Sennheiser saw that there was a market that demanded headphones that were stylish and exceptionally functional. And we are glad to report that the second generation of the Momentum headphones has taken this demand very seriously and as a result, it has become the best wireless headphone with mic in 2016. Here's why:
What We Loved: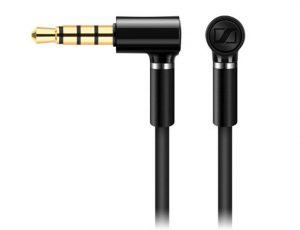 We have to say that these headphones are a perfect design. The design is very attractive and this is a huge pro because you want to have a pair of headphones that not only work very well but also look excellent – and the Sennheiser Momentum 2.0 Wireless headphones with mic bring both attributes to the table. They are made of original leather, which looks awesome and quite comfortable to have on.
What about the sound quality? Simply superb, firstly, because it's very clear and is seconded by its rich bass. And if you want to get very deep into your music, then you will love the noise-cancelling feature offered by the Momentum 2.0. The company is the absolute proprietary of NoiseGard, known as one of the best noise-cancelling technologies nowadays – and you get it when you purchase your pair of Momentum 2.0 wireless headphones with mic!
Wireless = Wired. Most of these headphones tend to have a poor performance in comparison to when they are wired, but the Momentum 2.0 have almost completely erased this difference in performance. Doesn't matter if wired or wireless, you get the same awesome and exciting quality of sound that make these headphones the winner on our list.
And finally, if you want to enjoy your wireless headphones for a lot of time, then with the Momentum 2.0 you will be up for 22 hours of awesome wireless music!
What We Didn't Like:
The unique downside is the price. You can get it at aprox. $450, which is a lot more expensive than most options in the market, but we can say that it's worth it. For ~ $450 you get an awesome pair of headphones whose sound quality and noise-cancelling features is second to non.
Plantronics BackBeat Sense Headphones with mic
Background:
Here we have the second option from our list. Plantronics is not well-known in the mainstream headphones market, but slowly it's entering into this profitable and popular market, and here you have a perfect example of this: The BackBeat Sense headphones with mic, which is considered to be one of the best headphones with mic in 2016.
Now that you have been properly introduced, let's see what we liked the most about these headphones.
What We Loved: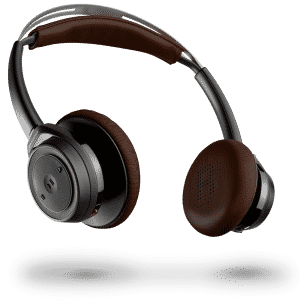 Lightweight. If you are looking for a pair of comfortable headphones, then you are going to find that in the BackBeat Sense, the perfect choice. In comparison to our first option, this one is a lot lighter, and therefore more comfortable.
Affordable. As you could see, the principal downside with our previous choice was the elevated price, around $500, but you can get your own BackBeat Sense for less than $200 USD! And we have to say that, even though it's a lot cheaper, it still delivers a lot of value. So, we can agree that these headphones hold a strong price-quality relation.
Excellent Performance. It may not be as clear as our first choice, but for the price you still get an excellent quality of sound.
Long Battery Life. One of the biggest problems with most wireless headphones is the battery life, but with the BackBeat Sense, you won't have to worry about it, because you will enjoy your favorite music for up to 18 hours.
What We Didn't Like:
The bass is not that good. In comparison to the Momentum 2.0, the bass is quite inferior, but it's still acceptable. This is the unique major flaw we found in these headphones.
Skullcandy Grind Wireless Headphones with mic
Background:
And in order to conclude our ranking, here we have a solid option offered by the legendary company Skullcandy. This company is already linked to high quality and exquisite design, so obviously, the Grind Wireless headphones with mic should hold these features – and that's 100% correct.
We have decided to include this option because, despite being it so cheap, it still delivers everything you need to get from a set of wireless headphones with mic. We will tell you what we loved about these headphones so that you can check if it's an option for you.
What We Loved: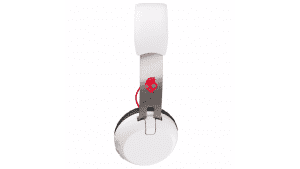 It's Dirty Cheap. One of the biggest problems with headphones crafted by popular and giant companies is the price tag that comes with it – but Skullcandy has broken the rule with the Grind Wireless Headphones. And yes, you still get an excellent quality of sound, along with an elegant and modern design.
Great Design. As we have said, the Grind Wireless Headphones have an excellent design, and you can confirm this when you see that the headband is made of real and authentic metal. We were skeptical at first because of its price tag, but after looking further into it, we were simply blown away by these set.
Overall a Good Option For The Price. If you're on a budget, yet want to get a great set of headphones, then you won't regret it if you went for the Grind Wireless Headphones with mic.
What We Didn't Like:
Mic is not that good. The mic is just ok, nor excellent nor bad – just average. But for the price, it's hard to complain.
So there you have. Feel free to let us know what you think.
See also: