XIDU computers are well known for being business-oriented and for having a superb, thin design. They are mostly used by people who appreciate doing their everyday work with fast performance.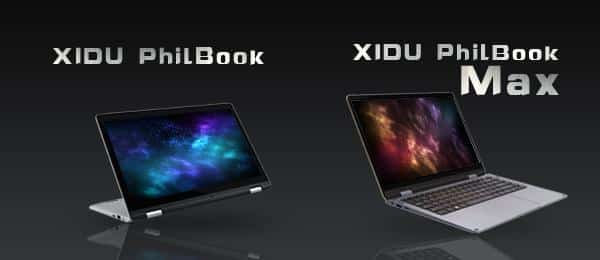 The newly released XIDU PhilBook Pro comes with some new features and characteristics, as well as a reasonable and the most affordable price on the market.
We are going to further discuss exactly what you will be getting, for 349.99$ only with using code XIDU60.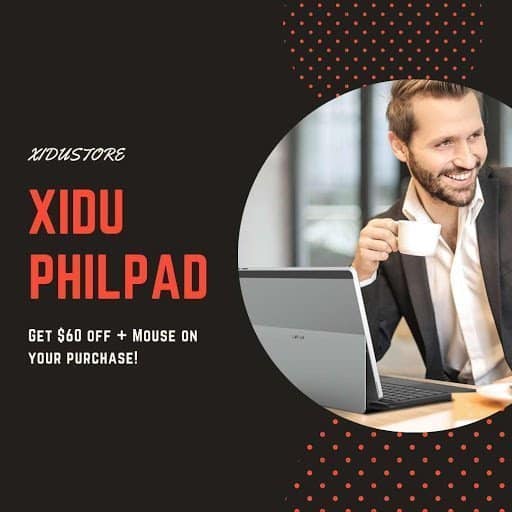 Design and Screen
If I had to describe XIDU Philbook Pro's design in one word, it would be classy. Our new model has a high-quality WQHD anti-glare display, alongside with a 277.9mm*199.3mm*16.25mm dimension.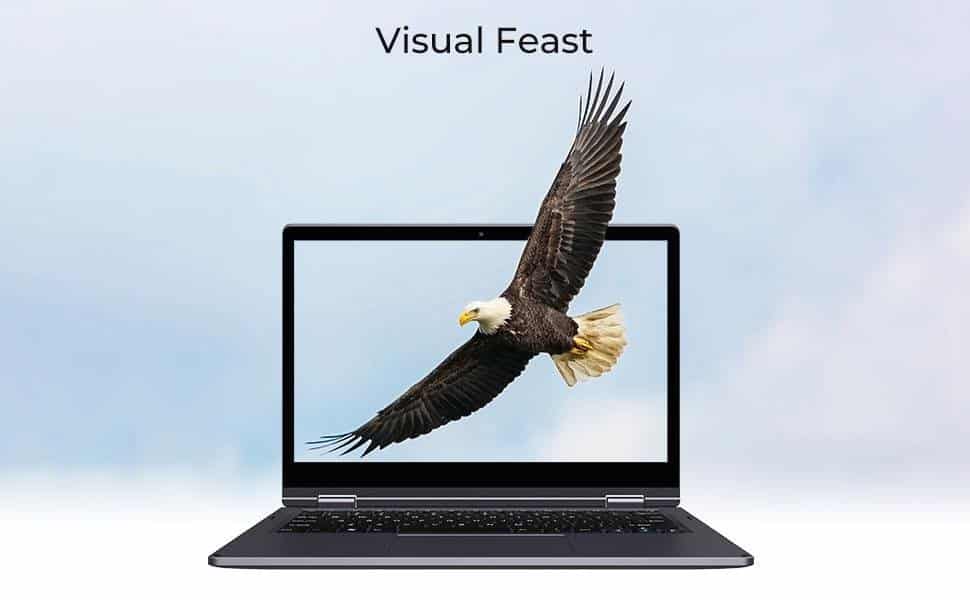 Most importantly, the screen is exclusively generated by the Sharp Corporation with an LCD display of 11.6″ 2560*1440 IPS. The laptop is very thin and weightless (2.42lbs), which makes it the perfect deal for people who use their laptops pretty much every day. Another feature I should mention is the ability to switch between a laptop and a notebook.
Hardware
Good hardware means a good performance. XIDU PhilBook Pro is provided with the Intel Apollo Lake J3355 as a CPU, with a top frequency of 2.5GHz, which is an overall good CPU, alongside with a 6GB of LPDDR3 Ram. The laptop is powered by a Lithium-ion polymer battery 4000mAH, it is also equipped with Intel HD Graphics 500 as a GPU processor, a 128GB SSD, a 2M front camera and a G-sensor 3axi.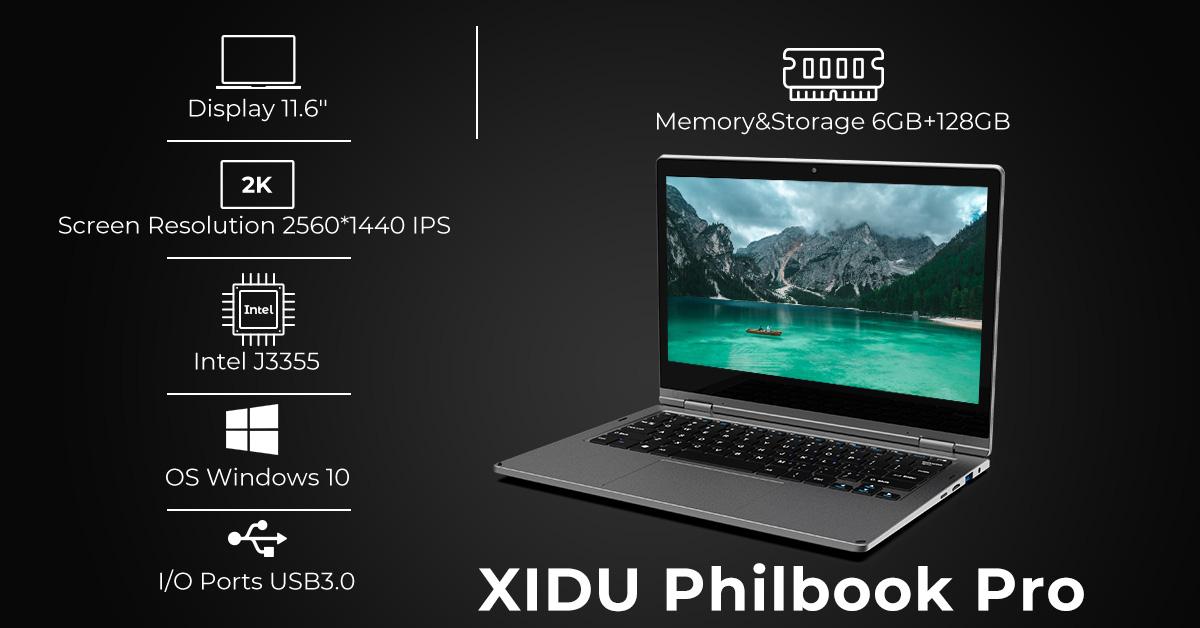 Some additional features: USB and HDMI support, Wi-Fi and Bluetooth, built-in microphone as well as built-in stereo speakers, and 3.5MM stereo phone jack. Windows 10 as the operating system.
The performance
A XIDU PhilBook Pro is the best laptop to make a busy day in your workplace go smoother, and a little faster too! Thanks to XIDU's overall solid hardware, any business-related task would be done within minutes without annoying bugs and lag.
The Intel Apollo Lake J3355 CPU, as well as the up to date hard drive (SSD), and of course the 6GB RAM makes the XIDU PhilBook Pro a strong PC for multi-tasking and office work.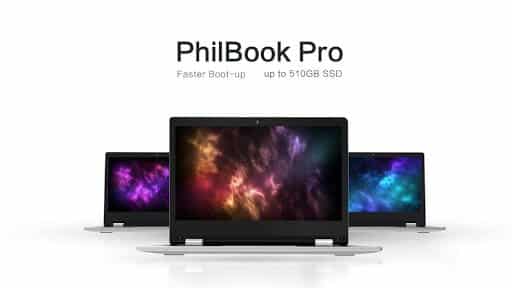 The overall performance is smooth and great for users who need work to be done fast, or just browsing the internet, watching videos without having to worry about lag or sudden shut-downs.
To Sum Up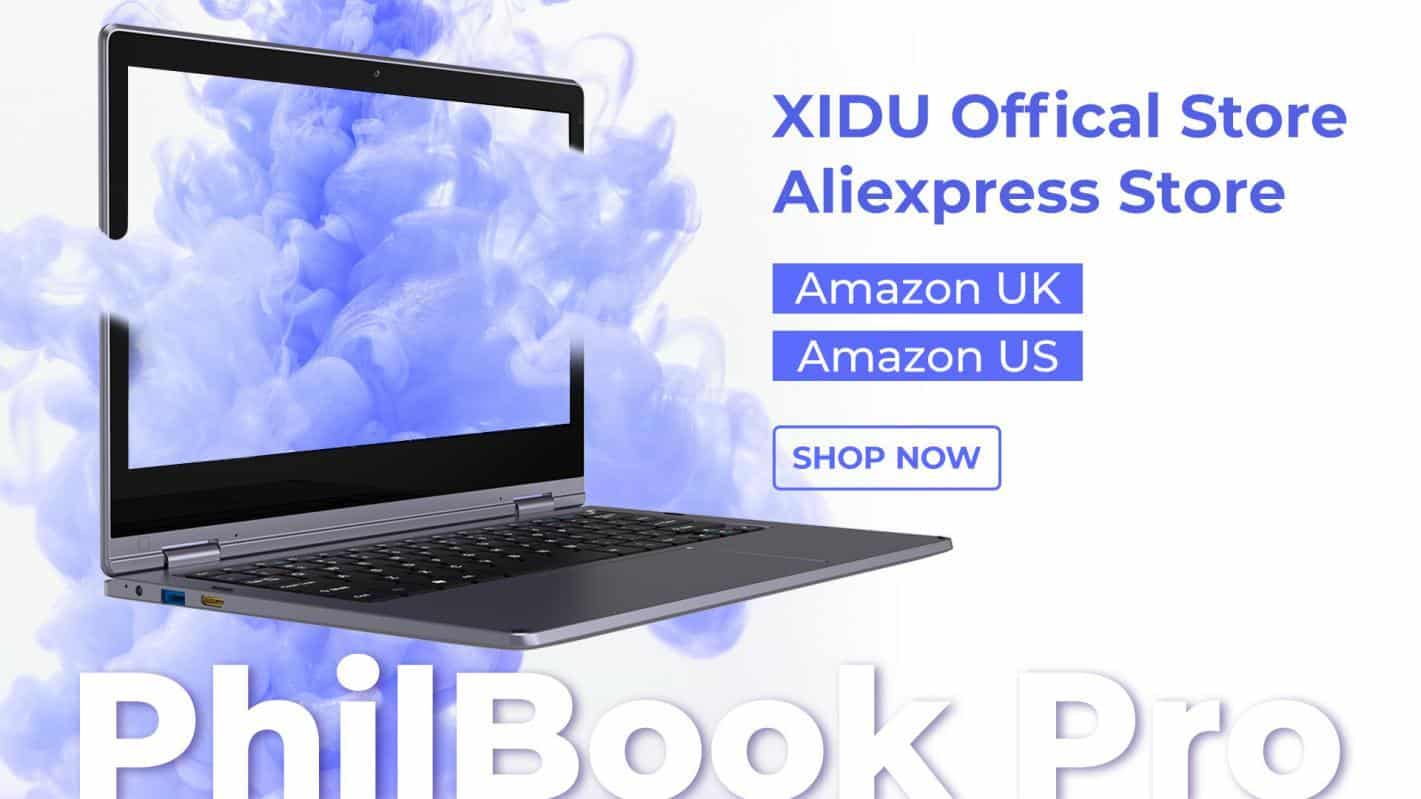 The new XIDU PhilBook Pro is great for all tasks, either you want to work hard or to simply have fun watching your favorite movies. For 349.99$ only with using code XIDU60, Buy it now and enjoy the awesome features, without breaking the bank!
Coupon code: W58UPCX4
Discount: $30 off
Coupon code: NA7UBGG9
Discount: £25 off
Coupon code: XIDU60
Discount: $60 off
Discount: page coupon 10$ + Order reduced by 15$