The PhilBook series of XIDU, one of the emerging tech companies based in Shenzhen, China, have been popular among oversea customers since their release. Upholding the purpose of providing better laptops for the young, XIDU has developed PhilBook, PhilBook Max, PhilPad and now PhilBook Pro which will come next week to meet various needs of different users.
PhilBook Pro, as the name suggests, comes with powerful configurations and various functions designed for some professionals.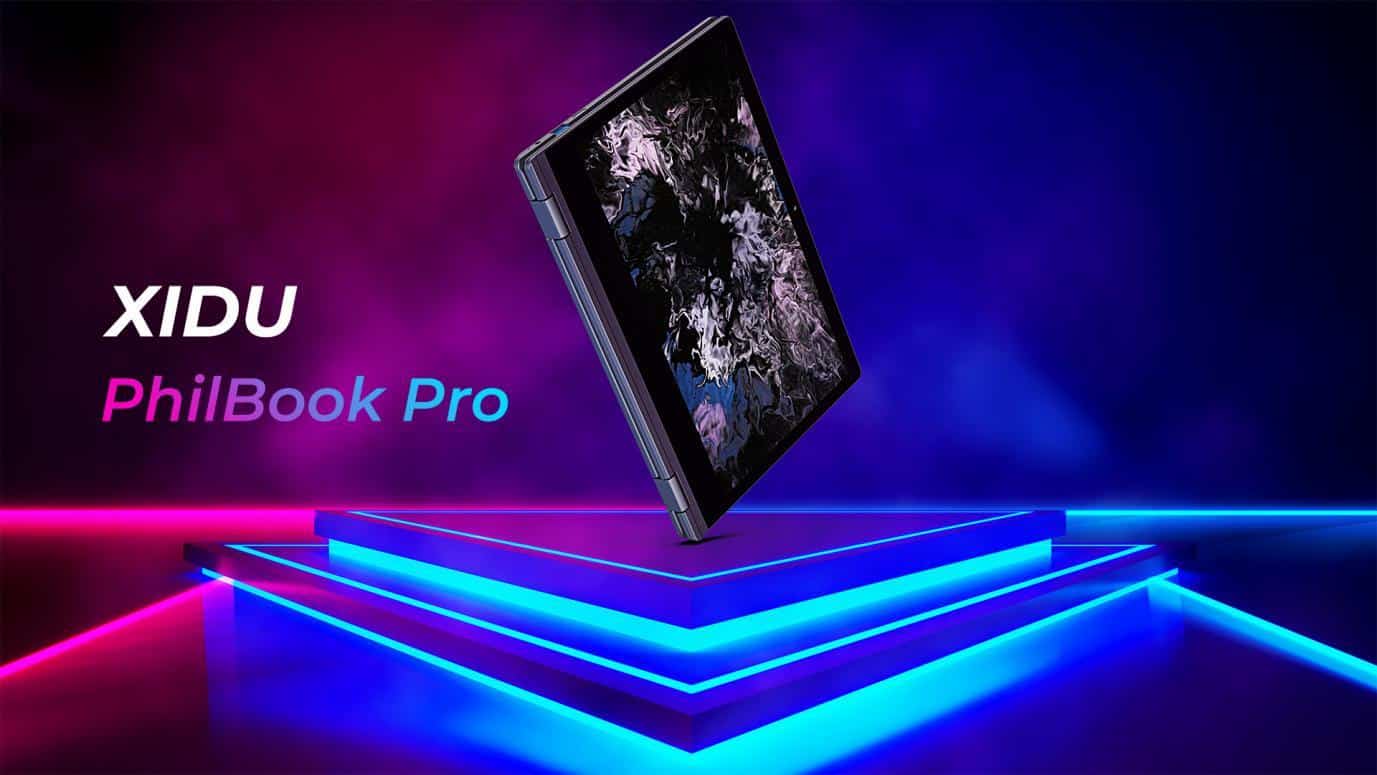 First, one of the outstanding features of this laptop is its 2560×1440 IPS screen display. Everything that appears on the screen is always pin-sharp and ultra-detailed. If you are passionate about games, you will love using this laptop, thanks to its outstanding graphics and display.
If you deal with pictures and videos during your work, it will also offer you a visual feast, making you fall in love with work again. Besides, the screen of PhilBook Pro is generated by Sharp company. Then you can imagine how great the visual experience PhilBook Pro is going to bring you.
As a result, you can rest assured about the quality of PhilBook Pro's screen, which is bound to bring the best visual experience for you.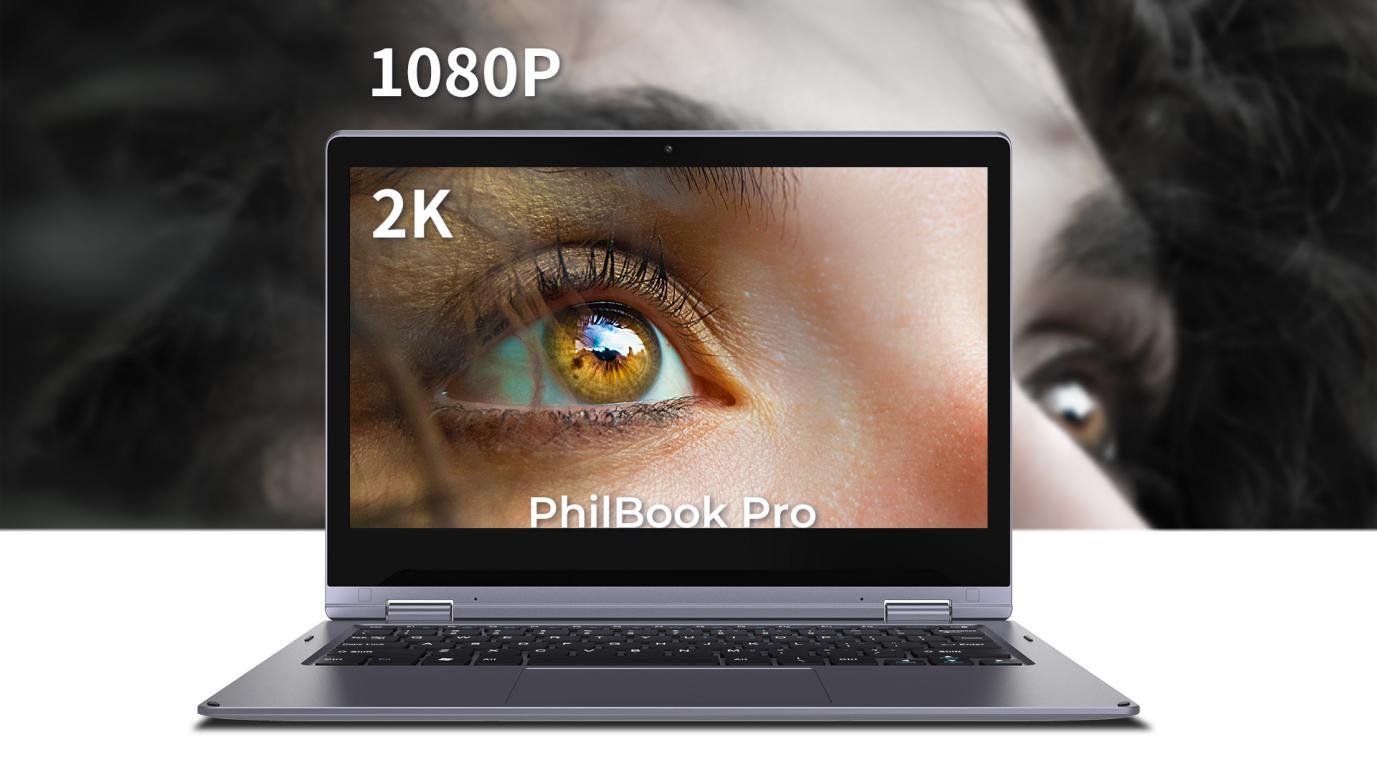 Second, having a strong Aluminium Alloy body while with an astonishingly portable weight of only 2.65 lbs, PhilBook Pro is easy to carry and suitable for a mobile office. The abrasive texture of A and D side of this laptop gives a deluxe and comfortable touch.
More importantly, this design helps reduce users' fingerprints or other blots left on the laptop, which avoids awkwardness and embarrassment. The sturdy material allows more durable usage and keeps the laptop stay as smooth as possible. Holding it in hands not only signifies mature and noble business image but also manifests the refined taste of its owners.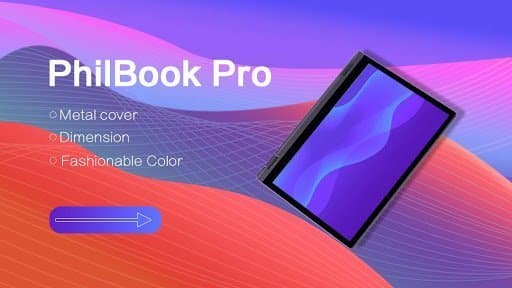 Third, PhilBook Pro inherits the design of 360 degrees of flexible hinge featured by a dual-torque technology with the perfect combination of flexibility and strength so that users can effortlessly open the lid with just one hand yet have enough torque for a wobble-free touch experience.
Various options include a laptop, tablet, and tent modes, so users can make full use of this laptop as a work and entertainment companion.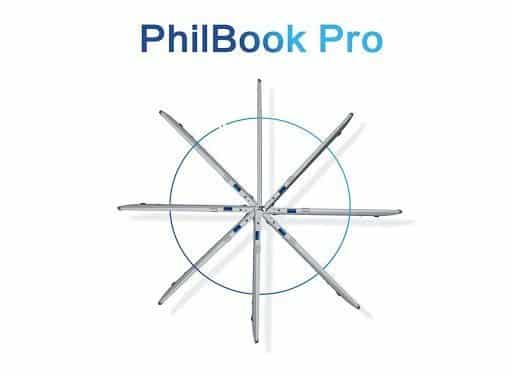 Finally, with fast speed and large storage, XIDU PhilBook Pro is equipped with an Intel J3355 Quad-Core 2.0GHz Processor, 6 GB LPDDR RAM and hard drive 128 GB SSD. It is preinstalled with a Windows 10 system with fast running speed and less stuttering.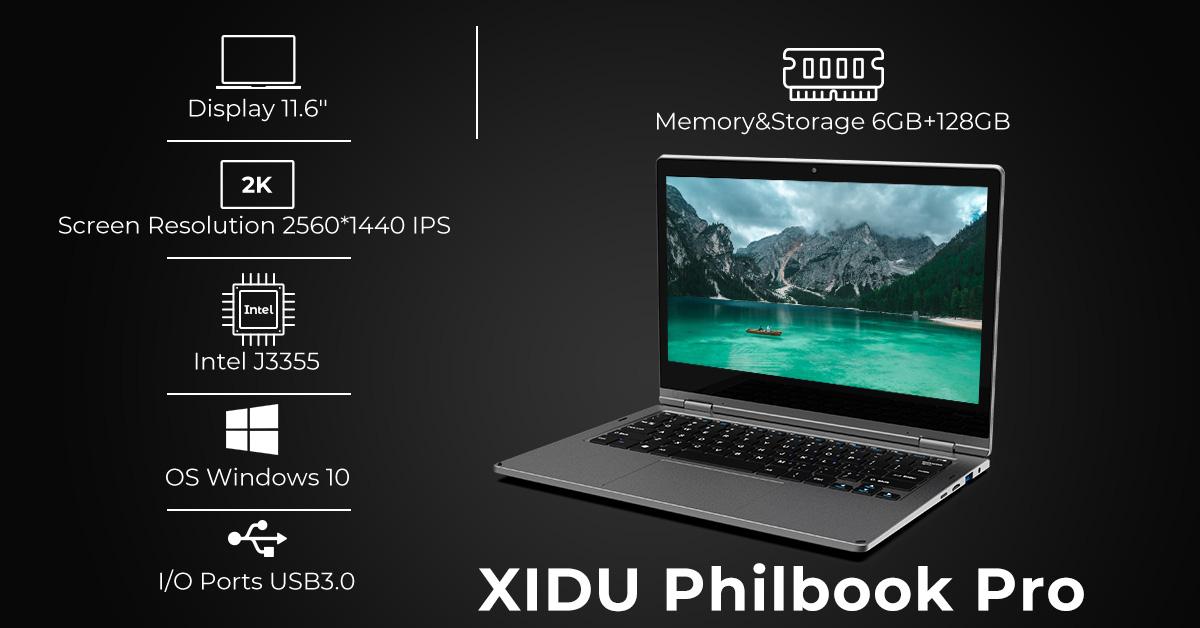 PhilBook Pro will be on the market next week in various platforms including Amazon and XIDU' official website and Aliexpress at a surprisingly low price. Whether you are a student or an office worker, it is highly recommended if you are looking for a fashionable, cost-effective, and portable laptop or tablet.
XIDU is offering you professional pre-sale and after-sale services with one full year warranty for each product. Choosing PhilBook Pro not only meets any of your requirements for a laptop but also guarantees you high-quality shopping experience. Please look forward to the new arrival of PhilBook Pro next week and you will be definitely amazed!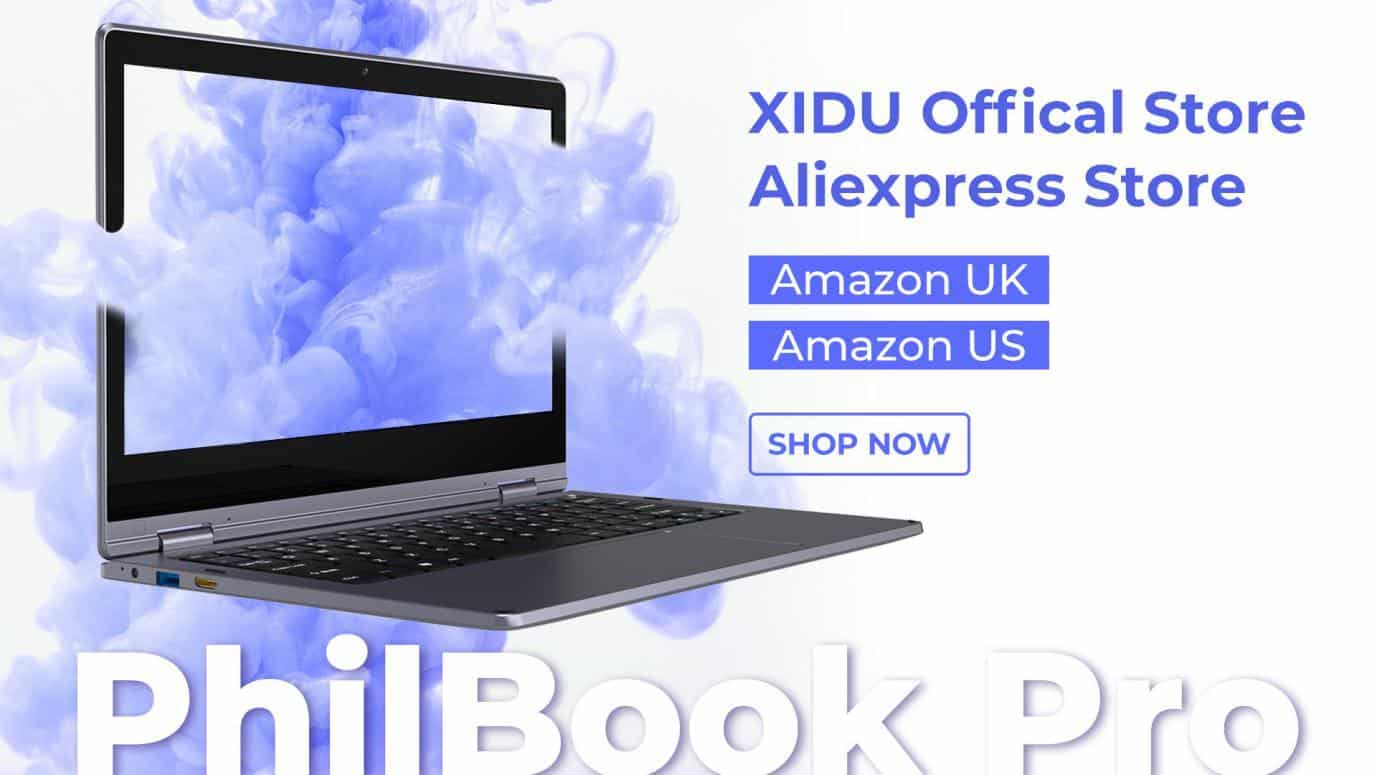 Where to buy