PC Building Guide 2022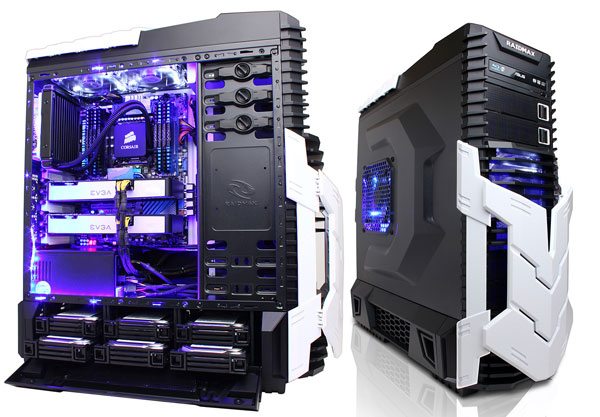 Building a gaming PC has several benefits over purchasing one from a gaming PC shop. Many people think that it's a complicated process, but even if you've never built a gaming PC before you'll be able to create your own custom computer system in only a few hours.
When you custom-build a gaming PC, you'll have more control over the parts you use. If you're looking for a cheap gaming PC build, you'll be able to save money by only purchasing parts that are needed by the games you want to play.
When you buy a pre-manufactured model, you're pretty much stuck with whatever the vendor decided to put in.
Most consumers find that it's cheaper to build their own desktop computers than it is to purchase a pre-built model.
Vendors usually charge quite a markup on their hardware, as it can take a long time to select all the right components. If you aren't sure what parts are used in the best PC builds, we've taken care of that for you.
We've created a list of three different configurations, so you can use that as a starting point for building a gaming PC of your own design and liking.
Even if you decide to use our configurations without any modifications, you'll still be able to be proud of your very own custom-built gaming PC.
So if you're looking for the best PC builds or even to buy a gaming PC for cheap, you found the best place to custom build a gaming PC of your own.
We Set 3 different Budgets For Building a Gaming PC
It doesn't matter whether you want a cheap PC build for gaming or a high-end gaming PC, we've got builds to suit every need.
We'll go through and point out every component you need to purchase in order to build a gaming PC. Then, we'll show you step by step how to put it all together.
Building a gaming PC for ~ $2,100 – The Ultimate Gaming Computer
If you want the best of the best, this is the PC build for you. When designing it, we tried to figure out how powerful a gaming PC would have to be to play every game on the market and provide the best possible gaming experience.
Then, we built one that was just a little bit better than that. This means that this PC will last you a long time, providing top-grade performance even when games improve. Let's take a look at what components we selected.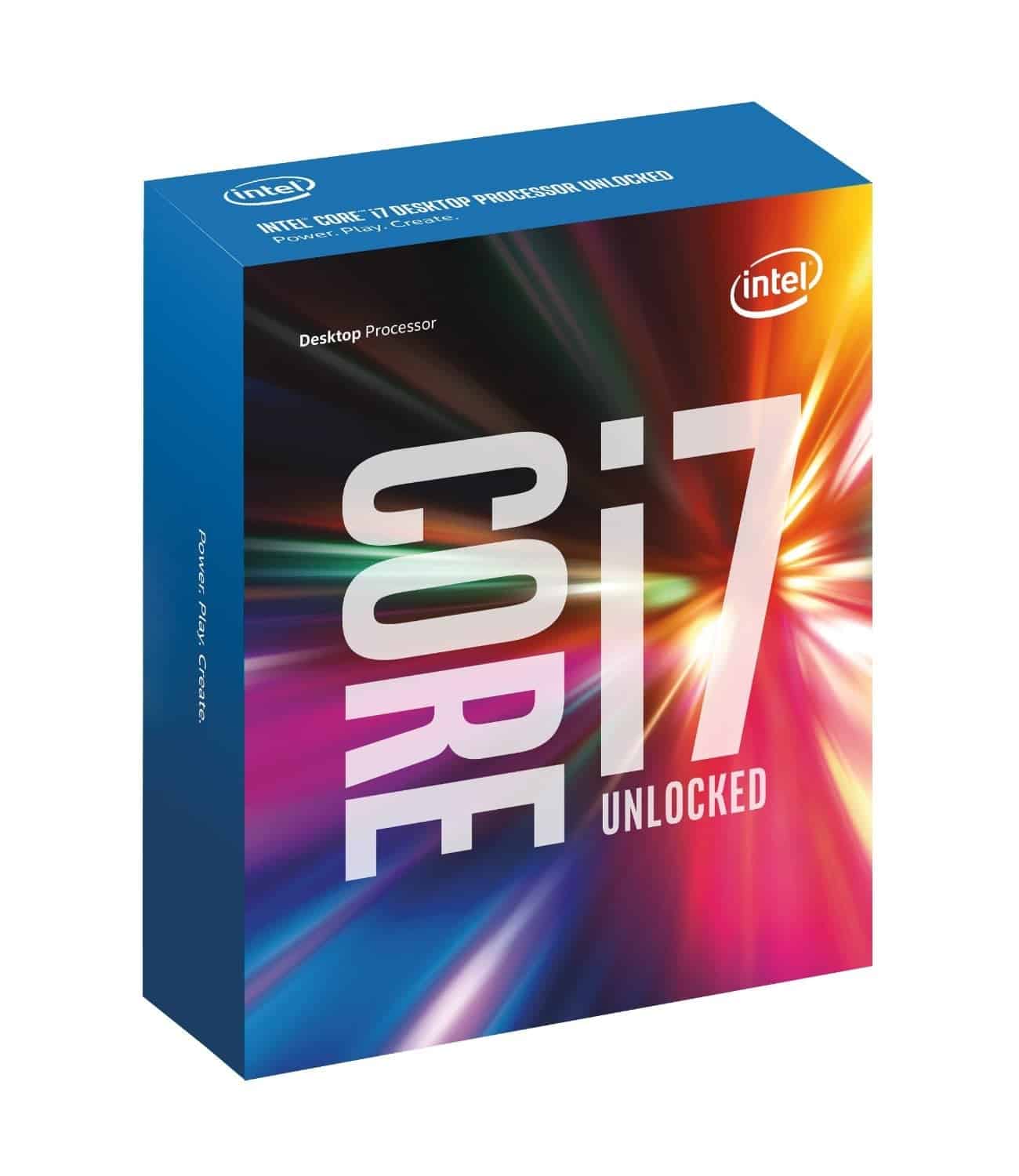 Intel's i7 series processors offer unparalleled performance from any other chip manufacturer. Although they have hundreds of different processors on the market, their i7 line is the crème of the crop.
The 6700K is an unlocked CPU running at 4GHZ. With 4 cores and a huge cache, there is currently no game on the market that can make it choke.
The K designation means that the Processor can be overclocked, or modified to run at a higher speed. If you don't know what you're doing, overclocking can fry your brand new PC.
However, K series processors are generally a little more resistant to heat. This means that even if you don't plan to overclock your gaming PC build, you'll still have a processor that is unlikely to burn out even when running demanding applications.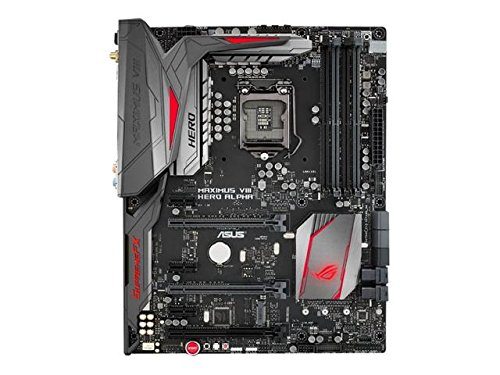 ASUS is one of the largest manufacturers of motherboards. No matter how you intend to use your computer, ASUS probably has a motherboard designed specifically for you.
The ROG MAXIMUS is the board made especially for use in the top gaming rigs. The motherboard is the core of your PC.
It restricts how you can upgrade it in the future, so it's always good to buy one that supports a little more than you need. If the motherboard fails, then your powerful gaming PC build will quickly turn into a doorstop.
This board was built with plenty of additional cooling built-in, so it's unlikely to overheat even after long gaming sessions.
It also has an ambient temperature sensor, if it detects that something is going wrong it can shut down your whole system before damage can occur.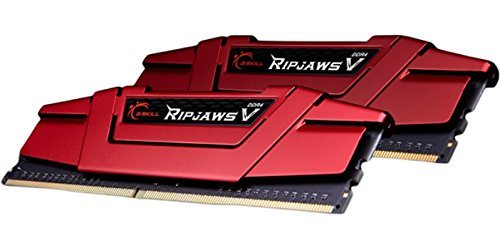 16GB is currently the sweet spot for a gaming PC.
Most games only require around 8GB, but the extra memory will be useful to your operating system and allow your games to continue to perform well even during high action events.
This ram runs at 2400MHZ, allowing it to feed data back to your CPU at an incredibly high rate. However, we were careful to select a common brand and type of ram.
If you want to add a second pair of 8gb sticks in a year or two, it will be easy to find online.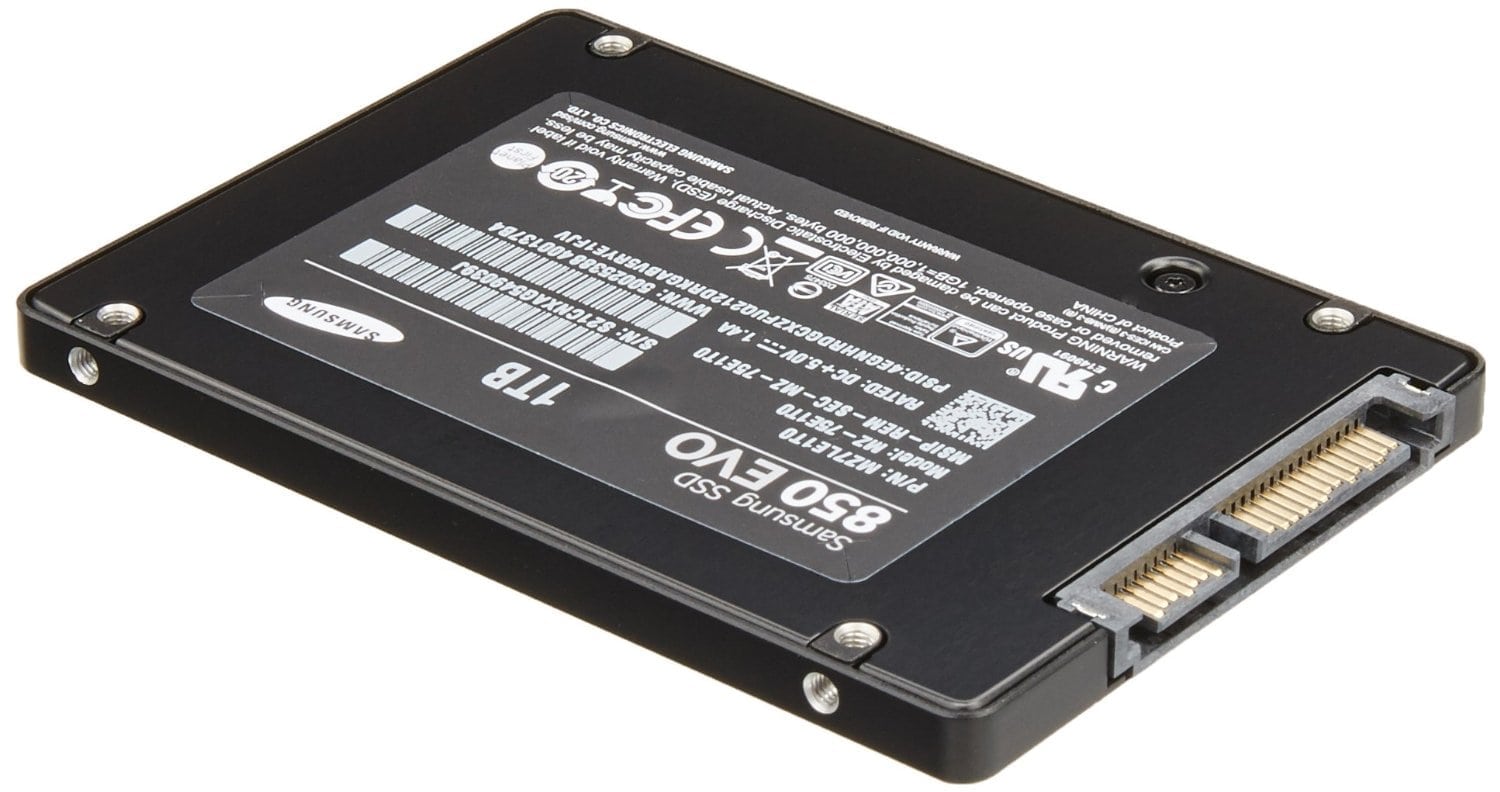 If you're a heavy gamer, you're going to want to make sure you can access all of your data quickly. Currently, there is no higher performance way to store information than an SSD.
When it comes to SSD's, Samsung's 850 is the current cream of the crop.
The EVO drives tend to have lightning-quick data transfer rates, extreme reliability and are surprisingly affordable compared to enterprise drives.
With 1TB of storage, you're likely not going to run out of space for a long, long time.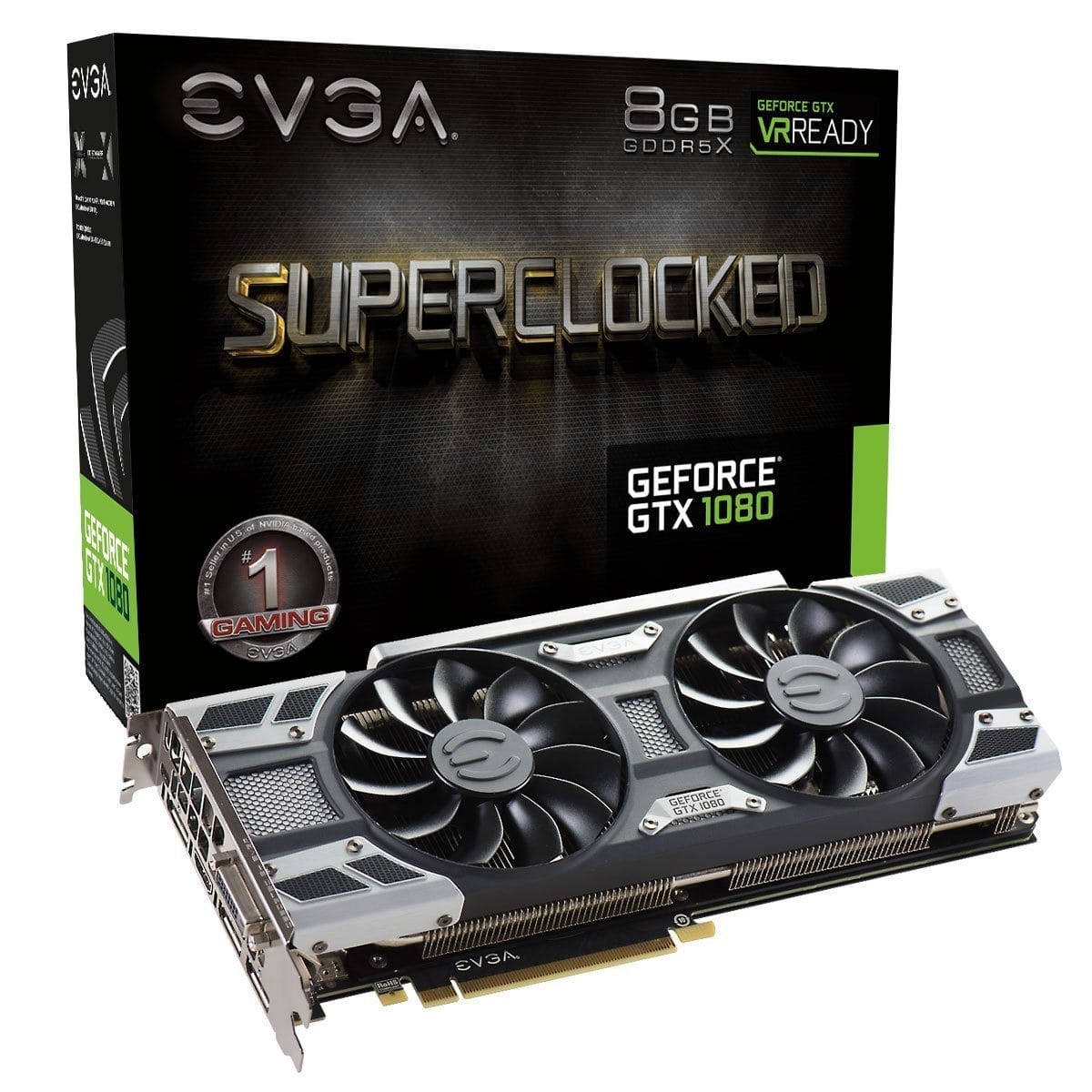 The graphics card is one of the most important components of your entire system to consider when building a gaming PC. If your graphics can't keep up, the entire game is frustrating and hard to play.
The GTX 1080 is the most powerful card that you can buy today. It runs the brand new "pascal" graphics processor which offers a number of improvements for 3D gaming and Virtual Reality.
Unfortunately, games haven't quite caught up on this card yet. You likely won't notice a huge improvement with this card versus a slightly less expensive 980.
However, as soon as games start taking advantage of Nvidia's new graphics technology the old cards will be left in the dust. This card guarantees incredible performance in both the latest games and the games of tomorrow.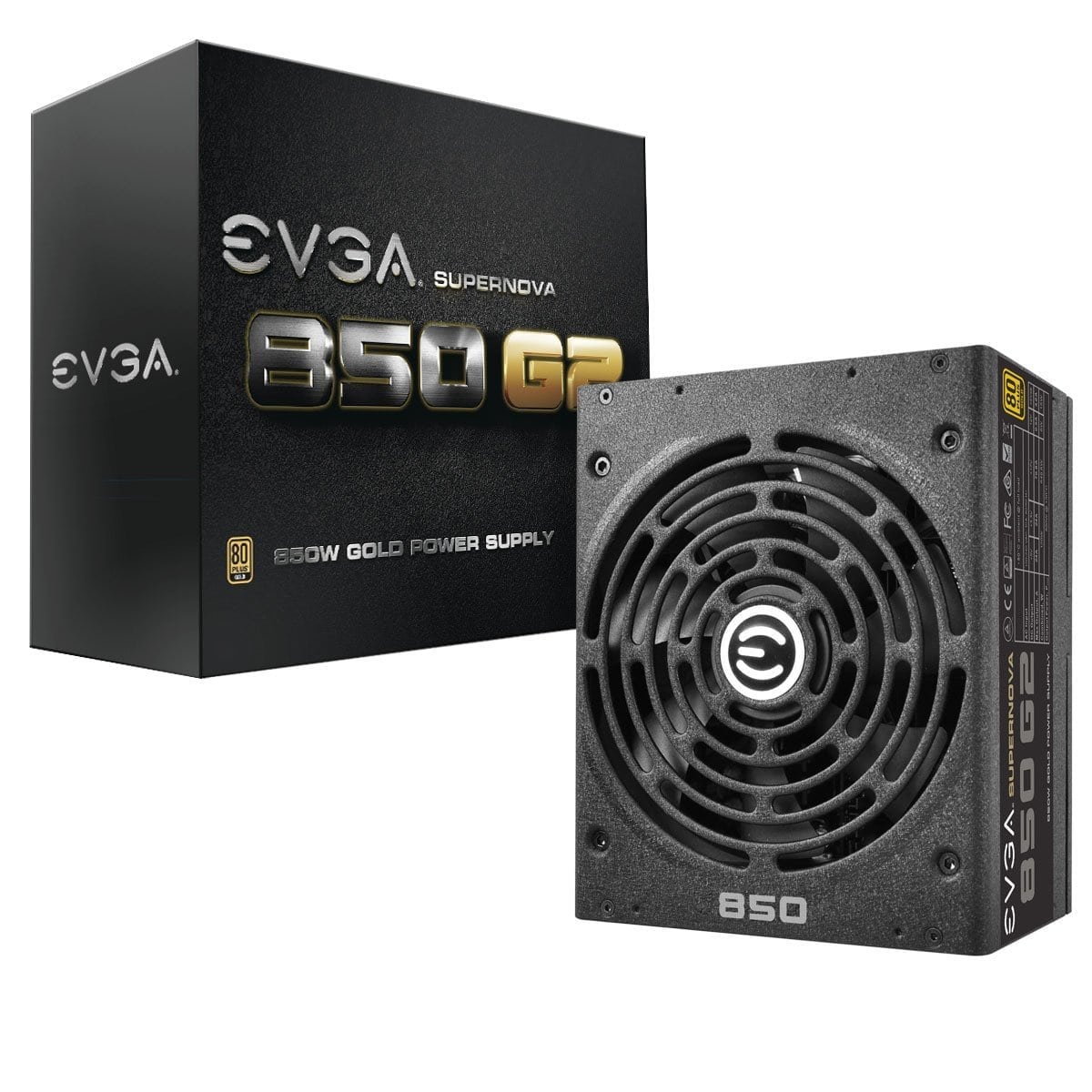 In order for a fast gaming PC build to remain stable and reliable, it needs a high-quality power source.
We've selected a number of high performance and power-hungry components, so it's time for us to feed them.
The SuperNOVA has 850 watts of stable DC power and runs very efficiently ensuring that all of your components have a good, clean signal.
The total power draw of this system 850 watts, but by leaving a little headroom you'll be able to upgrade in the future.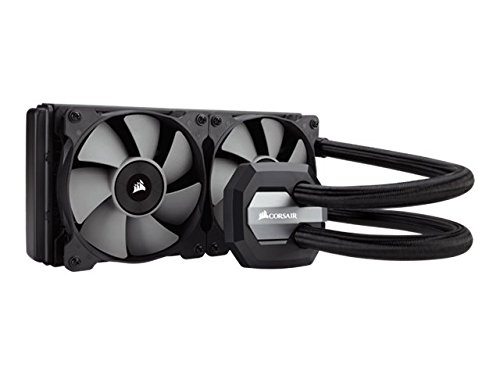 When building a gaming PC, the most important thing is to keep it cool. Ever notice that CPUs have a turbo rating?
This means that the CPU's will be able to run at a higher speed, provided the temperature is kept low. This is a bit of a catch-22, because the number one thing that processors do when they work hard is heat up.
This liquid cooling system will circulate water through a block that is placed over your processor, keeping it as chilly as possible while you enjoy superior performance. If you decide you want to overclock.
This cooler will allow you to reach speeds that would never be possible on-air. However, we highly recommend that you only try this if you really know what you are doing.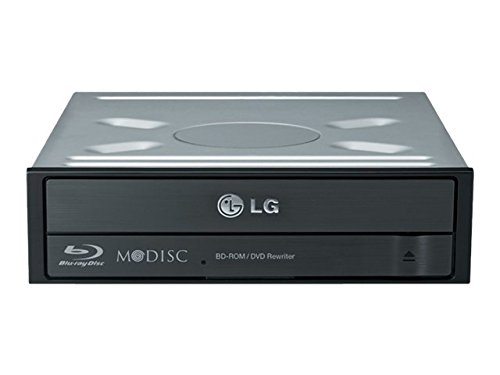 While physical media may be on its way out, there are still a lot of games released come on a disk. This LG Blu-Ray is a pretty simple reader, but it has a few great features.
First, it's incredibly quiet, so you won't have to listen to your disk spin up when you're trying to enjoy a Blu-Ray movie. It's also able to stream data at 53.94MB/s, so your games will install quickly.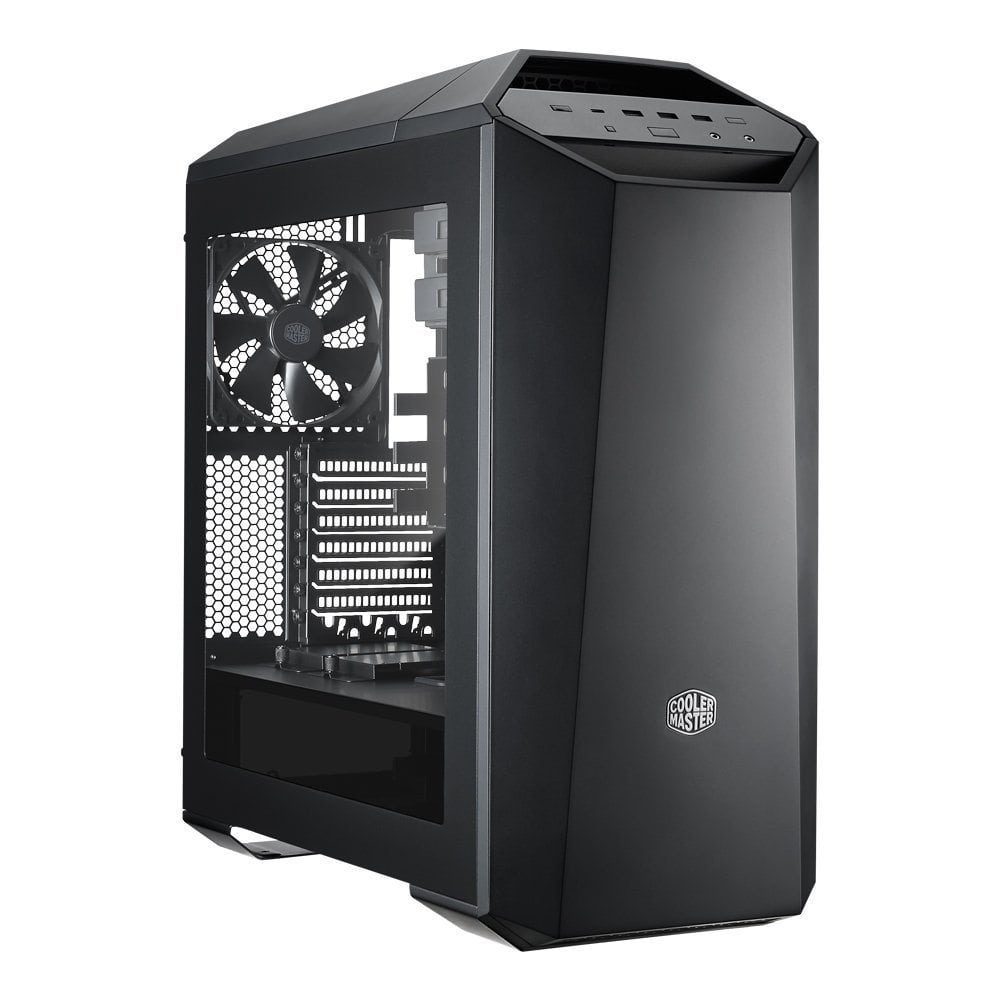 Building a gaming PC is something that you can be proud of. How frustrating is it to spend hours getting your system set up exactly the way you want, only to lock it up inside a metal case for several years?
MasterCase understands your struggle and built the Maker 5 just for you. Almost the entire side panel is a window, so you'll always be able to see your handiwork.
But we aren't recommending this case for cosmetic reasons, it will actually improve your performance. First, the entire top of the case is vented so the heat can leave the case.
They cover it with nothing but sound dampening fabric, so your computer will sound virtually silent. While you're assembling your computer, the Maker 5 will make it as easy as possible.
Everything is easy to access, so you're not trying to work in tight spaces. Overall, this is the best case for those who want to make a custom gaming PC.
Building a gaming PC for ~ $1,200 – Mid-Range Gaming Computer
Purchasing a custom gaming PC isn't always about having the most power, it's also about getting the best value.
When we designed our powerful custom build for gaming, we wanted to create a system that offered the best possible performance with the hardware that was currently available.
If you're on a budget, (let's be honest, who isn't these days?) then you want to find a good balance between cost and power.
Our mid-range system is a discount gaming PC that will play any modern game with an acceptable performance but won't break the bank. For the majority of users looking for an affordable gaming PC, this is your best bet.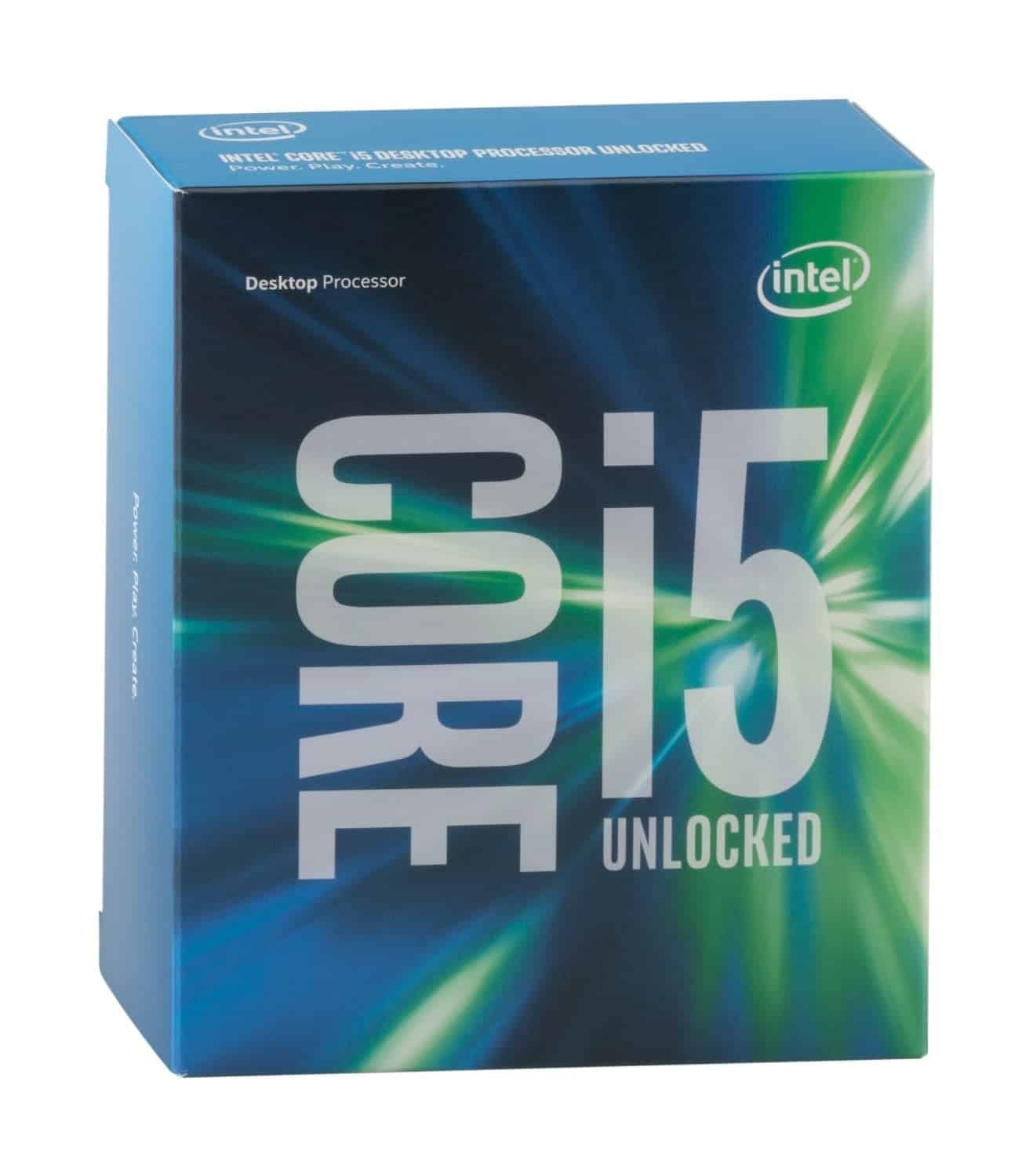 Although the intel i7 is the current king of gaming performance, the i5 has a negligible drop in performance for a massive drop in cost.
This processor is still capable of handling very advanced calculations with incredible efficiency, making it suitable for even the most demanding games on the market.
This processor uses the most common LGA 1151 standard, so it gives us a large selection of motherboards to choose from and the ability to upgrade in the future should you feel it necessary.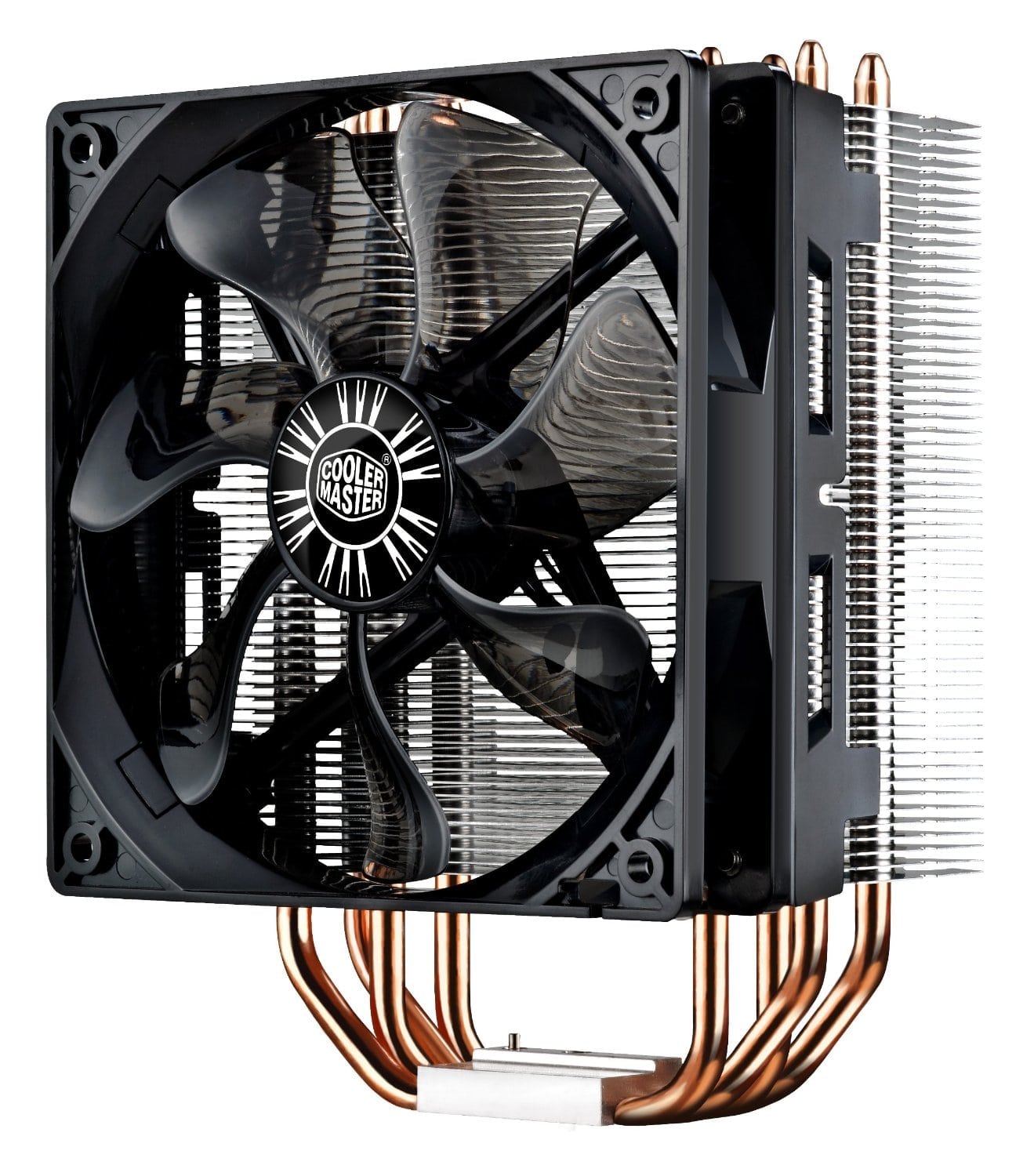 Building a gaming PC is about more than just picking the most powerful parts, it's about making sure that they can last you a long time.
Any money you save today will be wasted if your custom game PC burns out before it's obsolete. Any gaming enthusiast is going to push their PC to the limit, so we made sure to get a high-quality CPU cooler to keep it running efficiently.
The Hyper 212 is one of the top-rated air coolers on the market, so you'll be unlikely to experience any heat issues as long as you have your own custom PC.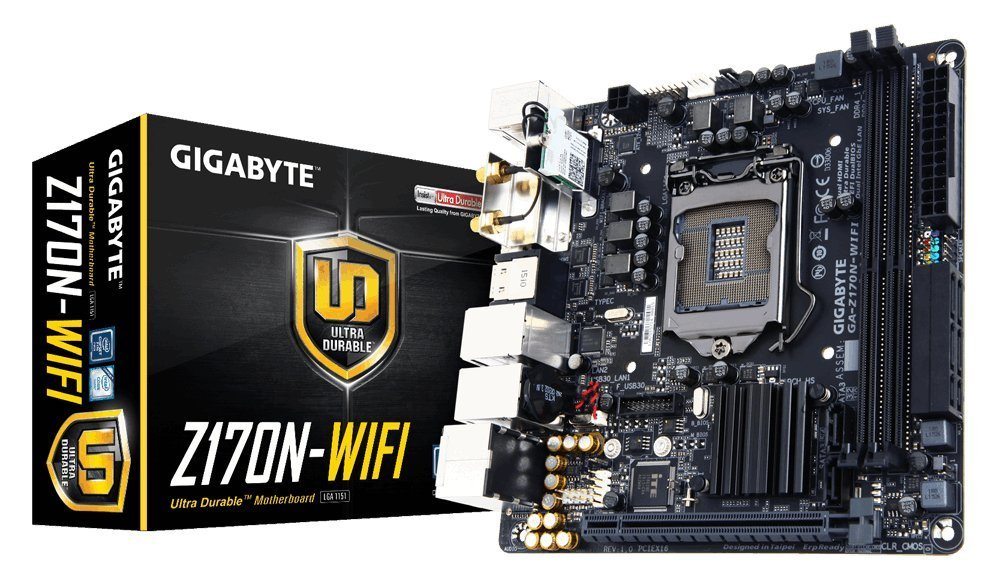 Gigabyte has been a popular choice in desktops for many years.
Their boards have proven to be rock solid, with very low rates of failure. Since powerful gaming PCs tend to be pushed to the limit, having a reliable board is essential.
Although the i5 processor can be used with older memory configurations, we selected a board that takes high-speed DDR4 memory to optimize read times, keeping your games snappy and smooth.

G.skill has been in the memory business for quite some time. Their memory is not only known for being incredibly great value but also offers high performance.
With dual-channel DDR4 memory running at 2400 Mhz, you'll never have issues with games locking or freezing up.
Although you can probably get away with 8GB for most modern games, 16GB of memory will help prevent your system from aging too quickly and give you the boost that you need during peak moments of the gameplay.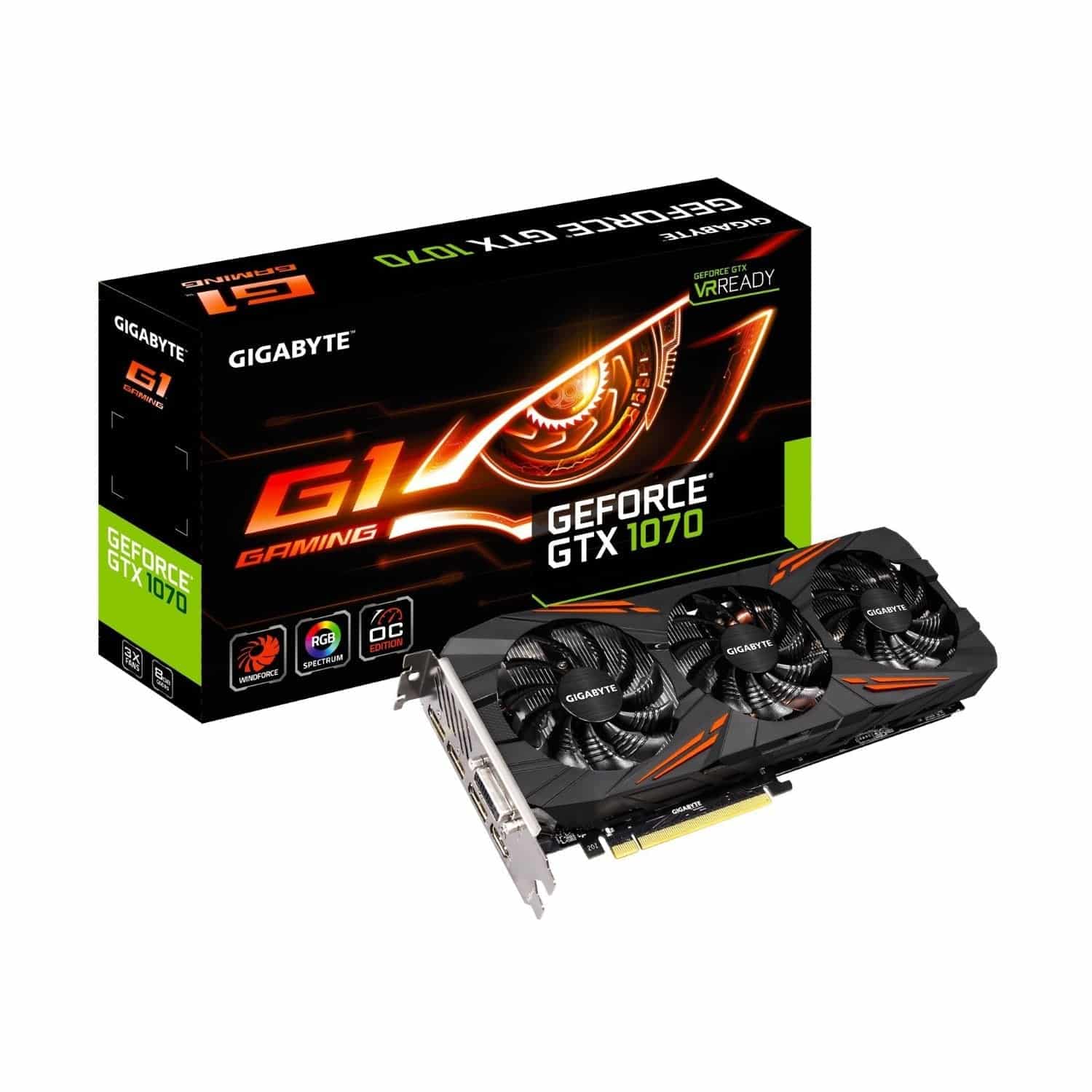 Some people might be surprised that we choose such a powerful graphics card for a mid-range build.
Whenever we looked for opportunities to save money, we found components that offered the least reduction in performance for the largest reduction in price.
In our opinion, graphics are the one area you don't want to skimp on. Every year games come out with better and better graphics, and if your card can't keep up you'll be forced to upgrade.
Every other component in our custom gaming PC build is designed to be compatible with every game that will come out over the next few years, so when building a gaming PC we make sure to select a graphics card that would keep up.
Although it's only one model down from the top of the line 1080, this card performs almost as well in most games.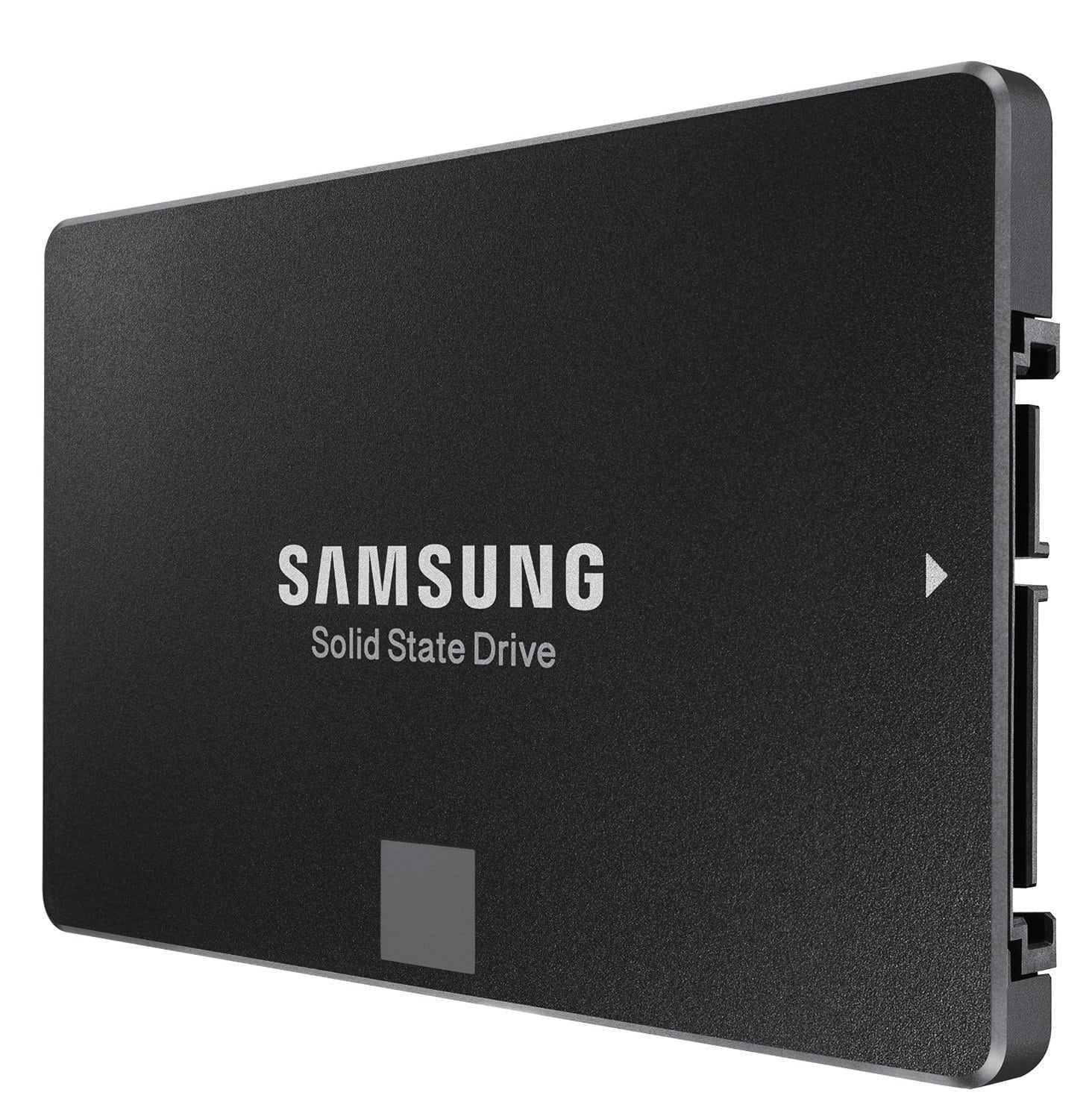 Although storage is often overlooked in favor of a powerful graphics card and processor, a slow storage device will turn your home-built PC for gaming into a serious disappointment.
Given the high cost of SSDs, we needed a way to cut some serious costs without any reduction in performance. Luckily, the powerful Samsung 850 EVO was also available in 250GB sizes.
This is more than enough storage for your entire operating system, a pile of media files and a number of modern games.
If you're the type of person who owns hundreds of different PC games, you may have to uninstall a few once you're done. But for the average gamer, you'll be able to fit all your favorites on here and still experience the lightning-fast performance of an SSD.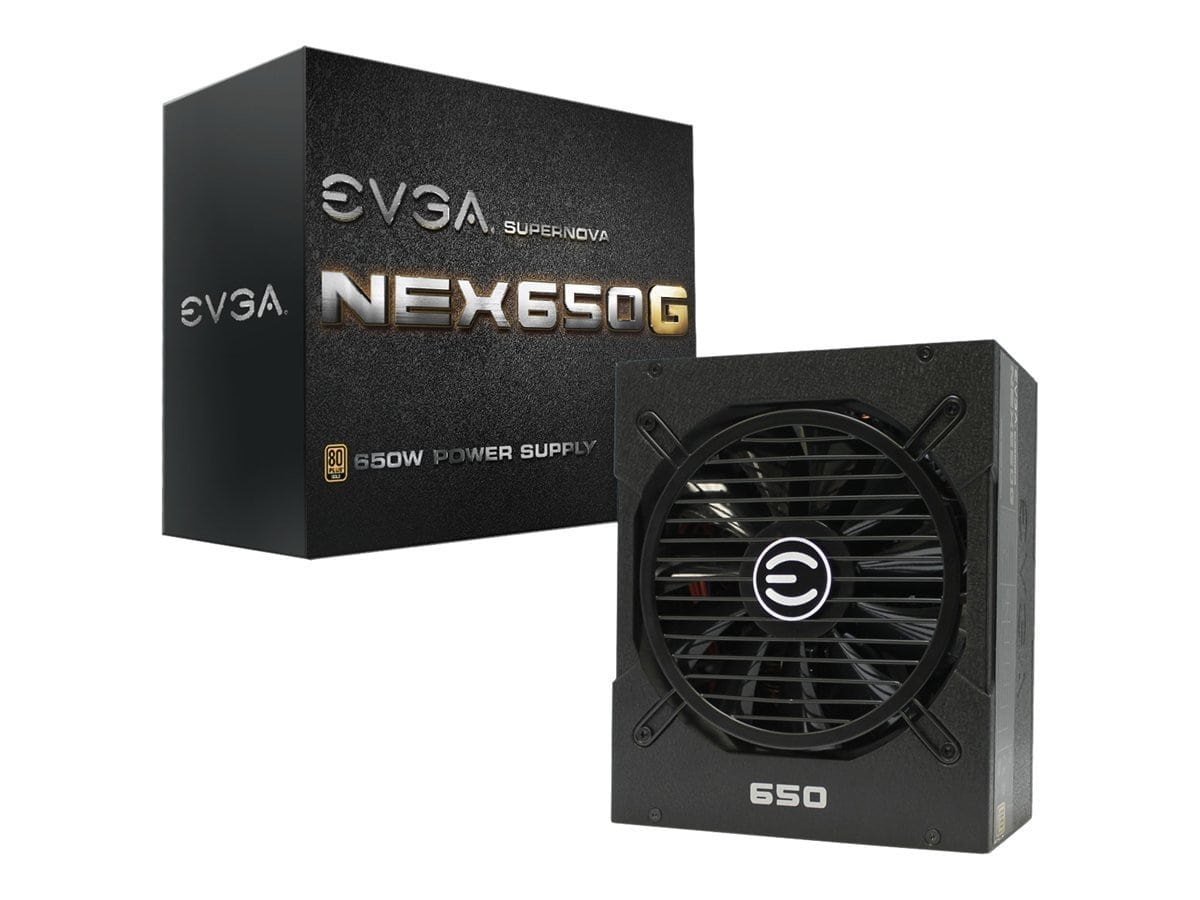 Many of the components we selected are more power-efficient than the ones used in our powerful gaming PC build, so we were able to find a great deal on a reliable power supply.
EVGA is a company most prominently known for its graphics cards. Sadly, there are a lot of underperforming PSU's that seem to choke when a heavy load is placed on it.
Fortunately, EVGA has a line of highly efficient power supplies designed specifically for use in gaming PC builds.
We easily could have found a cheaper power supply when building a gaming PC, but this is one of the only models we'd trust to meet the power demands of this machine.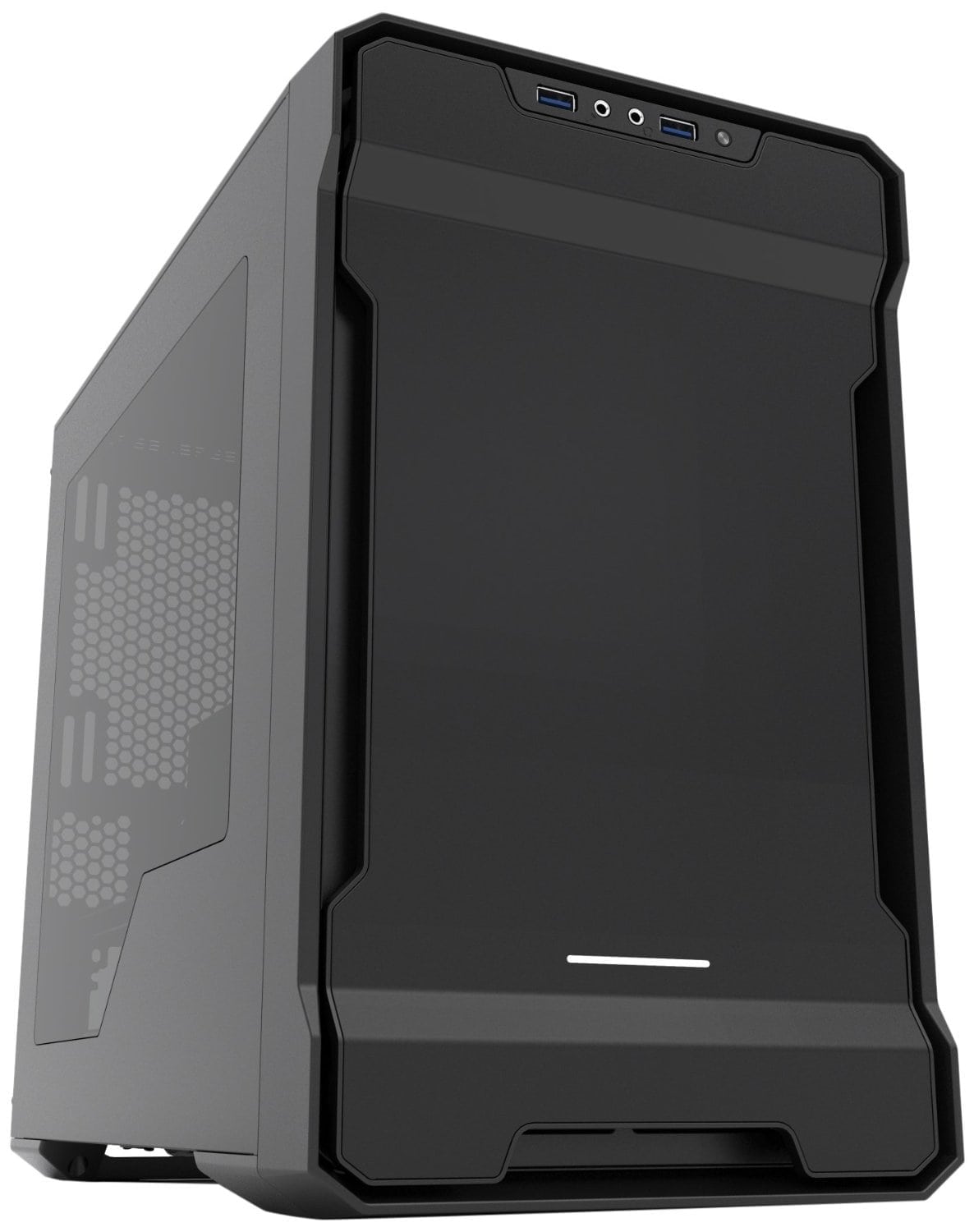 This gaming PC build is all about efficiency and value, making the Evolv case our number one choice. Both the motherboard and graphics card are surprisingly compact, allowing us to choose this mini iTX case.
Despite its subtle design, it still stands out in the sea of beige boxes. In many ways, this case embodies everything we were going for this design: A high-quality unit with no unnecessary frills.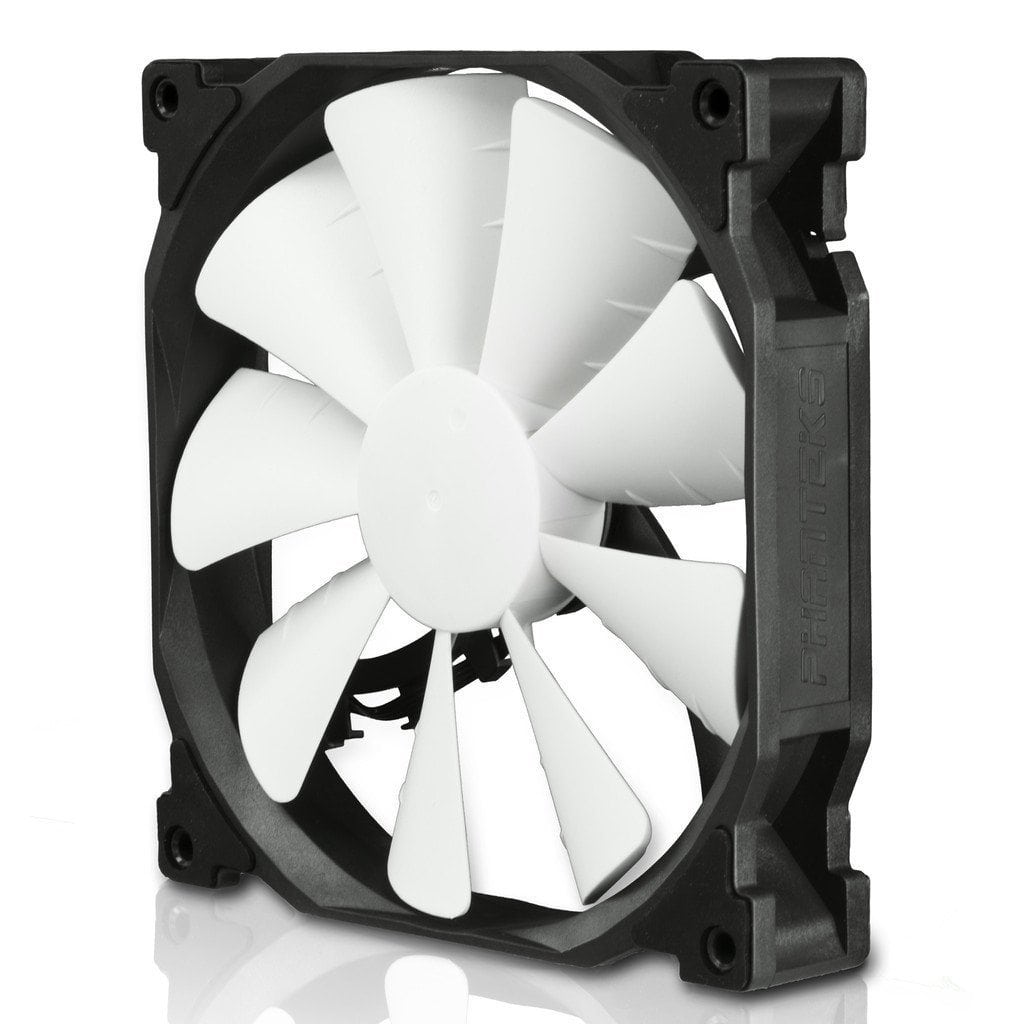 Looking over our design, we found just one small tweak that needed to be made to our PC build. The case is so compact that it's possible that heat could build up during a long gaming session.
This fan will mount right to the back of the case, allowing all the rest of the cooling systems to do their job effectively.
This inexpensive component is likely to have a very large impact on your performance, so we wouldn't recommend skipping it.
Building a gaming PC for ~ $800 – Best Budget Gaming Computer
If you're looking for a cheap gaming desktop for sale, then this is the right section for you.
The question we asked ourselves when designing this gaming PC was "How can we design a system that provides a fun gaming experience for the least amount of money?"
This is a difficult question to answer. The lower you go with price, the most steeply the performance drops off. For example, when going from a $1000 graphics card to a $500 one, you might only see a 5% to 10% reduction in performance.
When going from $500 to $250, the results are a little more dramatic. Fortunately, after spending hours pouring over benchmarks and spec sheets, we've finally found the most affordable way to get into PC gaming.
If you're ready to step up from the console and build your own custom gaming PC build cheap, read on to see what parts you need.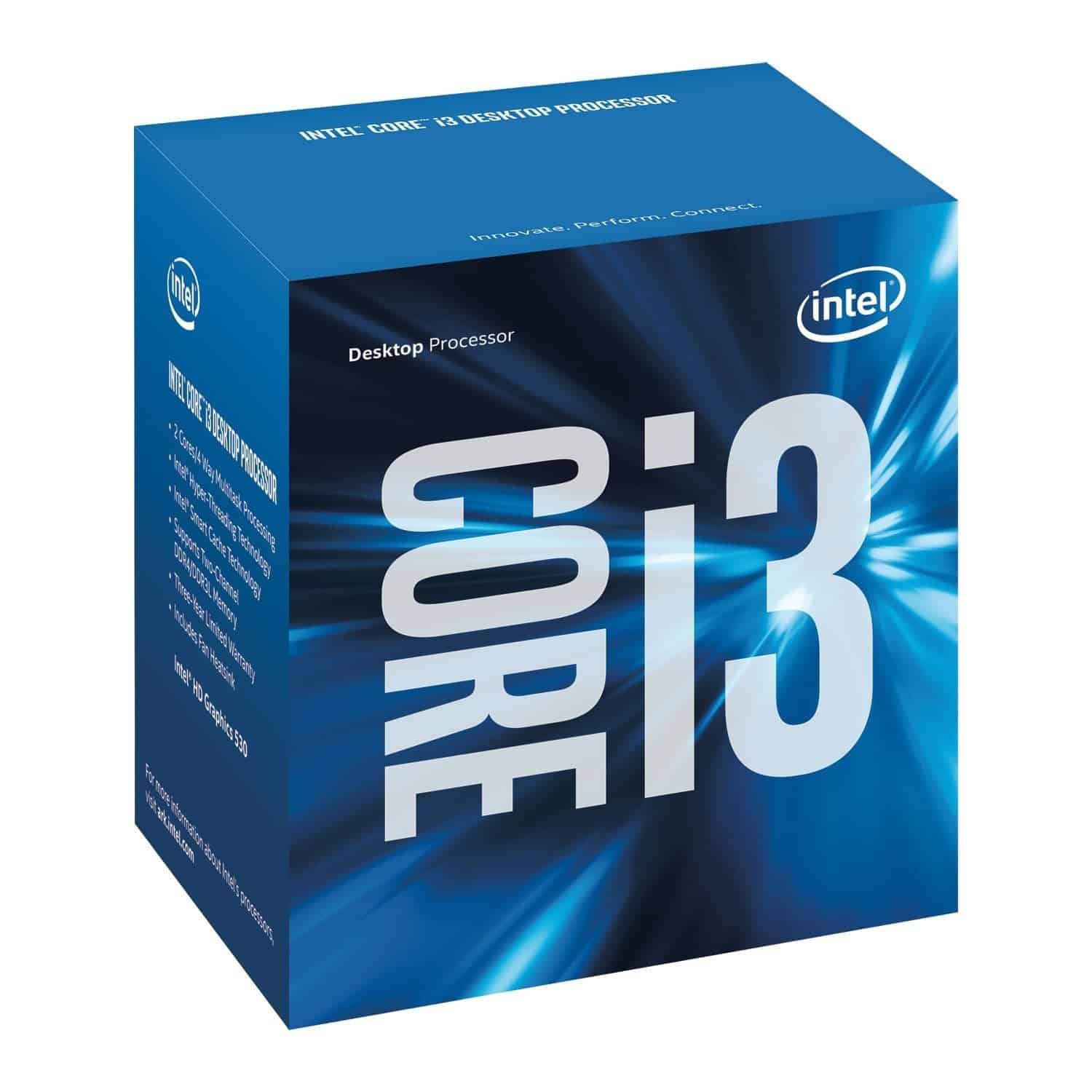 This was a particularly hard decision, as i3 processors are not commonly used in gaming machines. However, the 6100 is a surprisingly powerful chip for the line.
The last processor we selected ran at 2.7GHZ and had four cores. This i3 runs at 3.7GHZ but only has dual cores. We were ready to pass until we realized that it has Hyper-Threading.
What Hyper-Threading does is allow each core to focus on two jobs at once. With a quad-core CPU, your software can give four different tasks to the processor at the same time.
Many games are optimized for this. But since the i3 can handle two tasks on each core, the game shouldn't experience any lockups or stuttering.
It's certainly not the most powerful chip on the market, but it's the most affordable chip that can provide a high-quality gaming experience.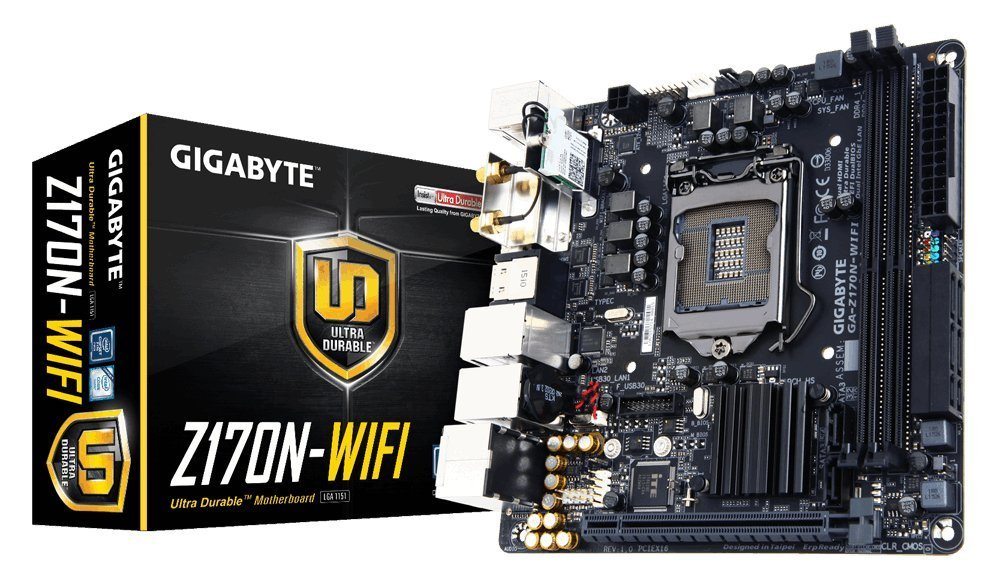 The one thing we were not willing to skimp on was a motherboard.
Every component of your computer is connected to this board. If it's slow, then your whole system would run slow. If it fails, it can take other components out with it.
So this is the one area where we didn't really cut any corners when building a gaming PC. Not only is this Gigabyte board reliable, but you'll have no problem upgrading it in the future.
Since you're buying such an economical system, you may want to put $100 or $200 into it after a year or two to keep it modern.
With this board, you'll be able to add more ram, a faster processor, or a newer graphics card should you feel it's necessary.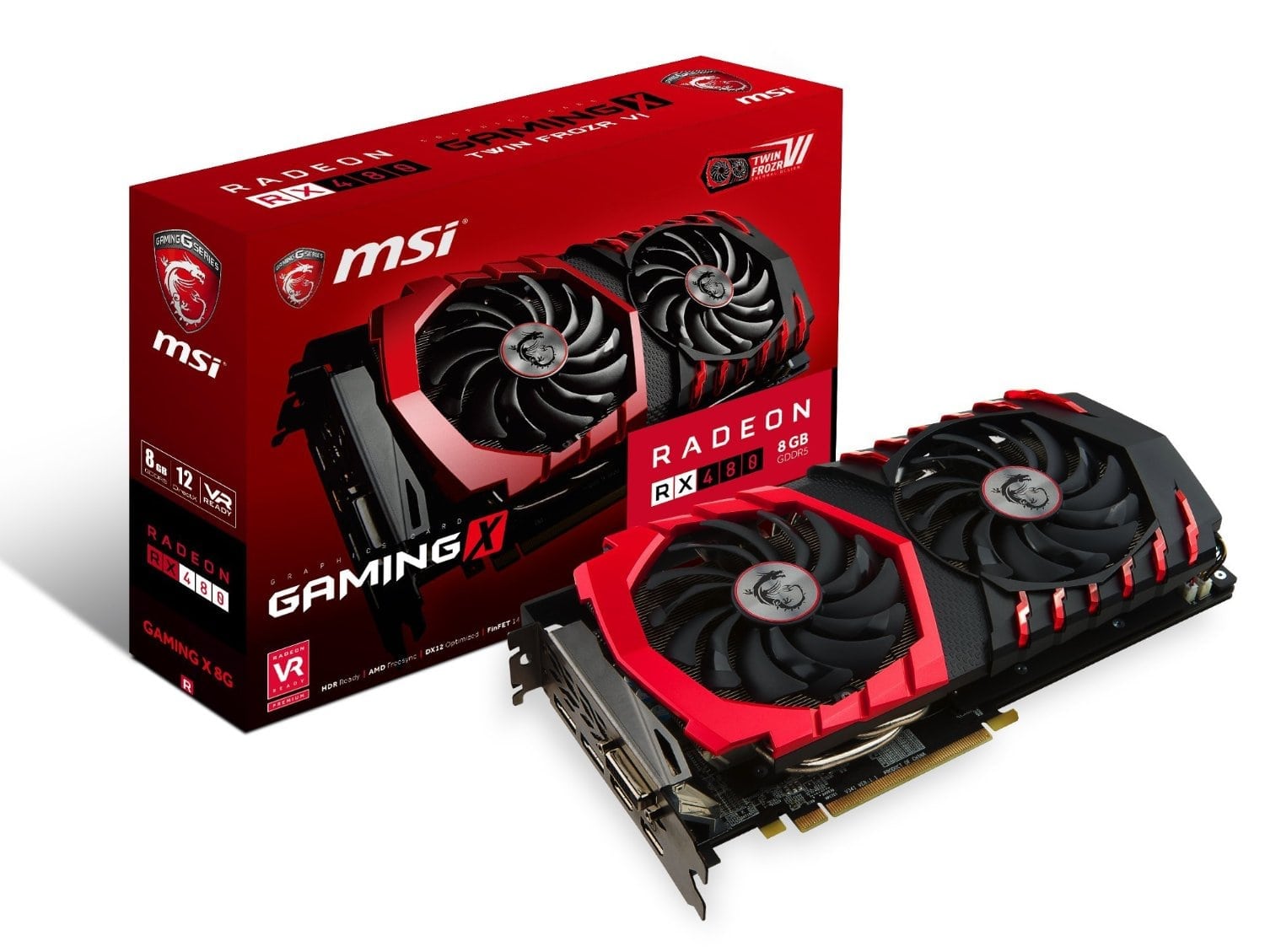 Shopping for affordable graphics cards can be a nightmare. Any new models with reasonable price tags are designed only for office or web use.
But there is a secret way that you can pick up high-end graphics cards for rock bottom prices. You simply look at last year's models. Although gaming advances quite quickly, it doesn't change overnight.
The cards that were the most powerful in 2015 might be outclassed by newer cards, but they are still capable of playing modern games.
The Radeon RX 480 won't give you maximum settings at 4k resolution, but you won't come across a game that it's not capable of playing smoothly. When you compare its price to performance, this is the best value on the market.

With our other gaming PC builds, we added 16GB of ram just to make sure performance was smooth for the occasional time when your gaming PC was trying to process a lot of data at once.
But with this gaming PC build, you're not likely to have the graphics settings cranked up to max, so you'll still be able to squeeze decent performance out of an 8GB kit.
Our goal when selecting the memory was not to go for size, but for speed. The HyperX line is capable of lightening quick communication, so your data will be available instantly.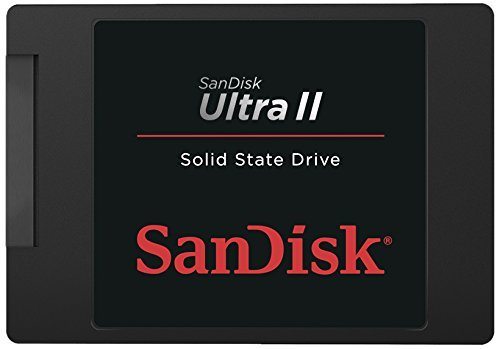 This isn't the fastest SSD on the market, but it's still many times faster than a standard hard drive. Plus, Sandisk tends to make a high-quality memory that lasts for a long time, so you won't have to worry about drive failure.
Although we could have gone for a 120GB drive, most modern games are getting quite large so we feel that 240GB is the lowest you'd want to go.
If you really feel that you need extra storage space for media, we'd recommend adding the WD Blue 500GB Desktop Hard Disk. For only $40, it's a decent boost in storage space for non-critical media.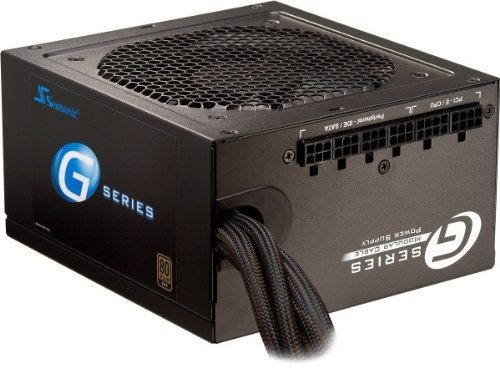 Once again, more efficient components allowed us to get a more efficient power supply for this gaming PC build.
The biggest worry with inexpensive power supplies is that it will be feeding all of the components from a single 12v source.
This means that when the game gets intense and your graphics card starts sucking up a lot of juice, the voltage can drop causing your gaming PC to crash.
That's why we selected this Seasonic power supply that isolates every individual lead to prevent those types of problems from happening.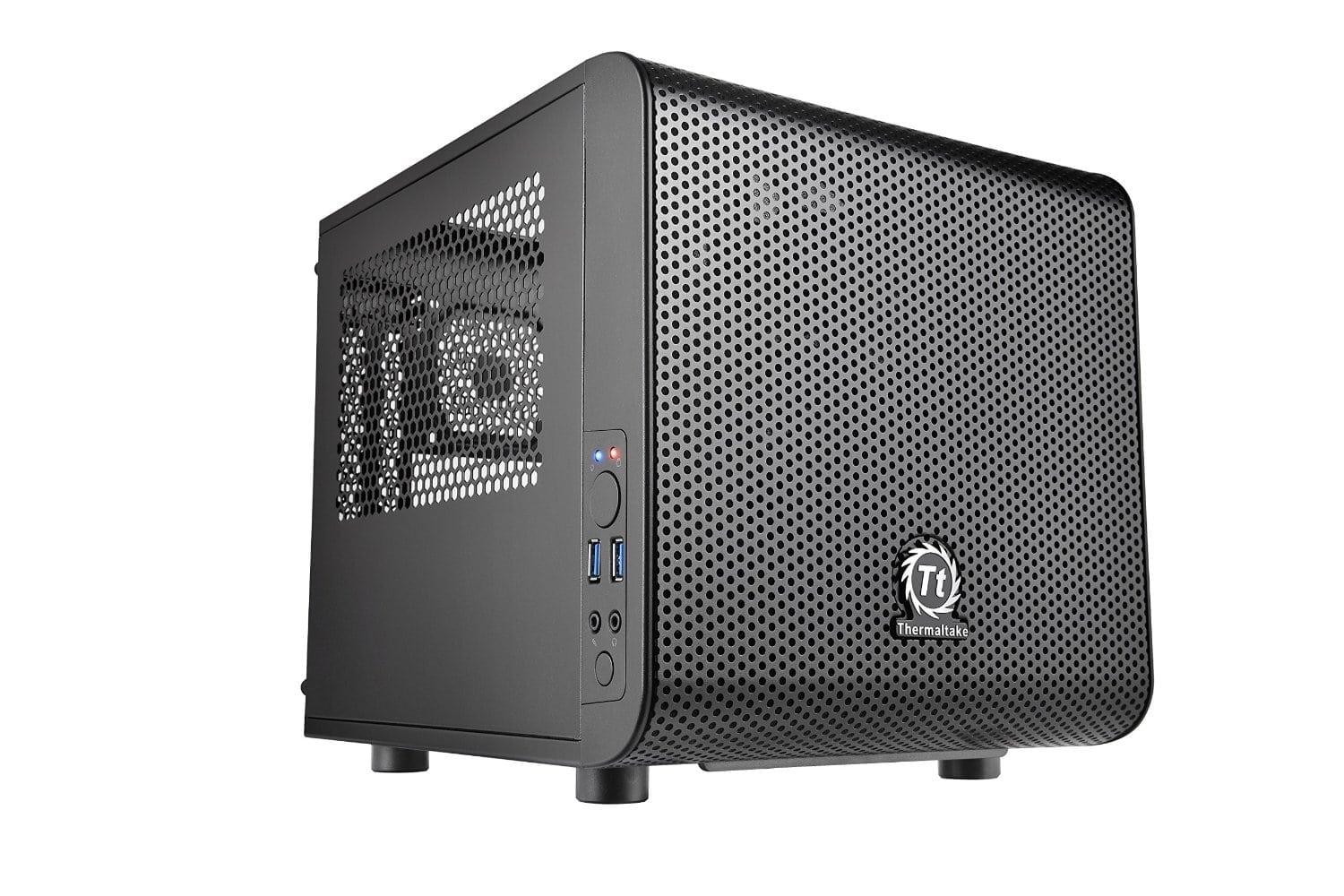 Compact components mean a compact case. Despite its size, this Thermaltake still offers excellent cooling for a great bargain. Because all of the sides come off, you'll have no problem assembling all of the components.
But it's not just functionality that made us choose this case, it also looks pretty good too!
Plan B: Upgrade Your Existing Computer to Save Money

Maybe you don't have enough money to build a gaming PC, or maybe you've already spent a decent chunk of change on a gaming PC build that just can't seem to keep up with the demands of modern gaming.
Depending on what you already have, you might be able to save cash by upgrading the components of your computer that are outdated.
Because there are so many different computers out there, it's impossible to make a guide that will cover every possible scenario.
But we'll take you through the steps to find out if your gaming computer can be upgraded, potentially saving you money.
Step 1: Find Out What You Have
Before you can determine which parts need to be upgraded, you'll need to know what's already inside your computer. Download the free program Speccy to find out.
After installation, you'll be able to access a simple overview of all the components in your system. Keep this handy.
Step 2: Analyze Graphics Card Performance
Often, the number one cause of poor gaming performance is an outdated graphics card. Look and see what speccy says you have installed in your system.
If you are using onboard or integrated graphics, that would be a clear indicator of why games are not performing well. As long as you have a free PCI-Express x16 slot, you should be able to add one in.
If you do have a graphics card installed, search for it on Passmark and look for the "Passmark G3D Mark." This is a benchmark that gives you an idea of how powerful your graphics card is.
Next, compare it to the builds we recommended.
Our cheap gaming PC has a PassMark score of 7500, and our powerful system has a PassMark score of 11,533. Use these as indicators of your current gaming performance.
If your card scores significantly lower than our 7500, it's clear that your video card is holding back your gaming performance.
If you are using integrated graphics, your gaming performance is going to be terrible no matter how new your computer is. For reference, the latest integrated graphics chips achieve a top score of 1500.
If you want the cheapest upgrade possible, consider the AMD RX 470. If you want a beefy card, you can grab the one from our mid-range build, the GTX-1070.
Sadly, if you do not have a PCI-E x16 slot available to install a graphics card, you'll have no choice but to replace your computer.
Step 3: Upgrade Storage
If your graphics card is acceptable but you still find gaming to be laggy, you might want to upgrade your internal storage.
Any system that is still using a hard drive as its primary medium for storage is going to have poor performance. Throwing in this Samsung EVO 850 drive is a cheap and easy way to boost the performance of your computer by a large margin.
Step 4: Upgrade Ram
The last thing that could be holding you back is the memory. If you have less than 8GB of ram installed, you'll want to add a bit more. First, use Speccy to determine what type of ram you have.
It should indicate how many slots are used. If you have DDR3 memory, grab this Kingston HyperX kit to add another 8GB of ram to your computer. For DDR4 desktops, this is the package that you'll want to buy.
Step 5: What About the Processor?
Unfortunately, it is not always possible to upgrade the CPU. Usually, the motherboards are tied to specific generations of processors and will not accept newer ones.
Chances are that if your processor isn't performing well, it's already too old to be updated. Passmark also tests processors, so you can compare what you have to what we selected in our build guides.
If your processor is noticeably worse than the one that we selected for our budget build, upgrading the other components will not have much of an effect.
Step 6: Do You Have Enough Power?
The hardware you need in a gaming desktop requires a lot of power. If your power supply wasn't designed for gaming use, it won't be able to keep up with all of these additional components.
Use this power supply calculator to find the current load. Then try it again with the parts you are thinking about upgrading.
If your computer only needs 300 watts and has a 500-watt power supply installed, then you've got a decent amount of room to add new components.
But if your computer is already using as much power as the supply can put out, you'll likely need to replace this too. This EVGA 700 watt PSU should have enough juice for most systems if yours is lacking.
Step 7: Make Sure It's Worth It.
Sometimes, consumers purchase a powerful computer for office use. Every component might be powerful enough for gaming, but it's missing a graphics card. Or perhaps your ram configuration is a little too low.
When there is one single part holding you back, upgrading is an excellent choice.
But if you find that you have to add more ram, upgrade the power supply, install a graphics card, and move everything onto a new SSD, you might find that the costs get out of control quickly.
In these scenarios, it's clear that your computer has just aged and will likely need to be replaced. In that case, you might want to take another look at our guides to build your own gaming PC or the top 5 gaming PCs on the market.
How Do I Assemble My Gaming PC?
Whether you're looking to build a new computer from scratch or add a few new components to an aging system, opening up your valuable machine can feel a bit daunting.
Fortunately, learning to build your own custom PC is surprisingly easy. All the parts are clearly labeled, and the manuals are filled out with visual guides and indicators.
But first, we'll give you the basic overview so you have an idea of what the process will entail.
Building your own computer is a simple X step process. The rough outline looks something like this
Place the case on the table and remove the cover
Install the power supply and fasten to the marked mounting points with the 4 included screws
Remove the motherboard and mount it to the back panel. Mounting points will be labeled.
Install your Hard Drive or SSD in the slot at the front of the case
Install the processor into the slot and carefully close the external casing
Install the CPU cooler, securing it with two screws
Insert the ram into the marked slots
Insert the graphics card into the large PCI-E X16 slot
Connect the SSD to an empty SATA port
Connect the case to the indicated port on the motherboard
Connect your power supply to the motherboard, graphics card, and SSD
And that's about it! Even if you've never built a computer before, you can complete this process in two hours. Experienced builders can have one together in half an hour.
Now, all that's left to do in install the operating system, which is about as simple as clicking a few buttons and waiting. If this is your first time, we highly recommend picking up this book.
If you order it with your PC, you'll have it just in time.
Build Your Own Gaming PC: The Step-By-Step Manual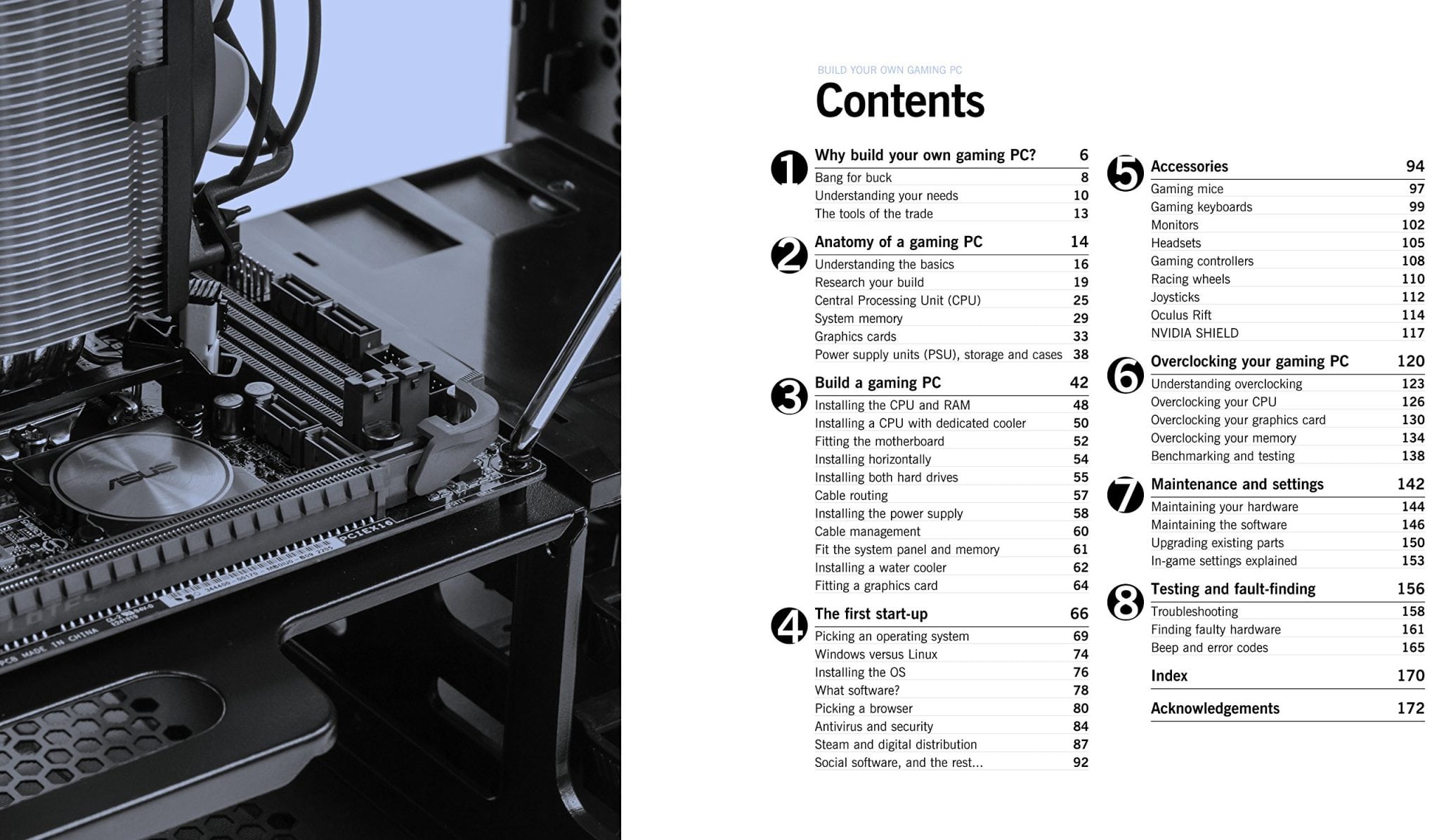 Although the process is pretty simple, first-timers often have trouble figuring out which cable goes where or what ports certain components should be plugged into.
For things like installing the CPU or RAM, there is a certain way that they need to be inserted so that they are not damaged. This guide shows you every step of the process with large, detailed photos.
I've given this guide to several beginners and they've all found the process very simple and easy to follow.
What separates it from other guides is that it's written to be hardware independent. You can find free guides on YouTube or the internet, but they often only give examples using one specific type of hardware.
If your components differ in any way from what they've chosen, you might be confused or unsure of what to do. But this book explains every possible step and what variations may be needed for your specific computer.
It's by far the most in-depth book I've found, and I always keep on around as a reference for when I'm helping out friends and family with their own computer problems.
Why Custom Gaming Rigs Are King
When personal computers first hit the market, every manufacturer had their own design.
The ones made by IBM were completely different than the ones made by Apple, so consumers had to rely on these manufacturers to build them. Today, however, every computer is modular.
The hardware in a Dell is exactly the same as the hardware from any other manufacturer (yes, even a mac.)
When you buy a cheap gaming PC from a big-box retailer you are never getting a good deal. The computers aren't designed for your specific needs; they're designed to make the company money.
They pick the cheapest parts and sell them for the most money. These companies have huge numbers of staff, warehouses across the country, manufacturing plants overseas, and often multi-million-dollar marketing budgets.
When you buy from them, you're also covering all of those costs.
Instead, getting a custom rig will help you get the most bang for your buck. You can assemble the parts yourself, or you can pay a small markup (usually around 10%) to have a small business do it for you.
No matter which way you choose, you'll be getting significantly better value going this route. With our ultimate guide to buying a gaming PC, you'll never be stuck overpaying for hardware again.
Feel free to leave your comments below.
Until next time!