Wanting to Build Your Own Laptop in 2022?
When it comes to laptops, a good number of consumers choose to build their own laptops instead of purchasing a pre-assembled model. There are obvious benefits to this. For starters, you can pick the parts you need to build a laptop.
This allows you to have a system that is perfectly designed for your individual use. Since you're not spending money on components you didn't really want, you'll also save a few dollars while you're at it.
It doesn't matter if you're a tech enthusiast who's up to date with the latest laptop hardware, or a casual user trying to get a little more value for their money.
Our simple guide will show you how to build your own laptop, and explain the process along the way.
Building a Laptop vs Building a Desktop
Before we begin, you should know that there are a few key differences between building laptops and building desktop computers.
Each component in a desktop computer is designed to fit a common standard. Often, they are physically interchangeable.
Building a laptop isn't quite like that. Because of their compact size, manufacturers custom make many of the components for each individual laptop model.
So, you might not physically assemble every component of a laptop, but you do have the ability to pick and choose exactly which parts you want when you decide to build your own laptop.
If you do want the experience of putting everything together yourself, you still have the option.
But how much control depends on where you get your laptop, and what brand it is.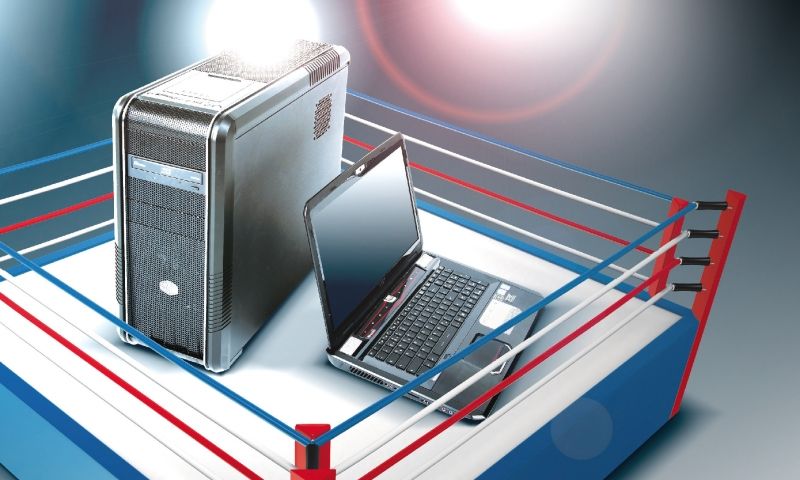 Typical barebones kits have most of the components installed, leaving you to add a few extras. Generally, this will be your memory, local storage, and wireless networking card. Other systems offer interchangeable graphics cards.
Finally, in rare cases, you're even able to install the CPU on your own.
There are three main companies that manufacture barebones computers. The two most popular are Sager and Clevo. These two companies are the only manufacturers that allow their systems to be interchangeable with common parts.
Many companies that allow you to build your own laptop purchase these computers in bulk and keep an inventory of all compatible parts.
When you order, you can pick and choose the components you like, and they'll assemble the complete system for you.
There are also a few manufacturers who offer customizable laptops, although these vary from model to model.
Generally, this is only recommended for experts. Compact systems cannot be self-built, as they need to be assembled in a factory with precise tooling. But this doesn't mean that you can't customize them.
This guide will help you choose the components, so you can build the exact laptop you want.
Selection Criteria When Building Your Own Laptop
When you're building your own laptop, the main focus will be on what components are used inside. All computers are made up of several different components, each of which has its own benefits in terms of price and performance.
You can choose your processor, memory, storage device, graphics card, and network card. These parts are generally interchangeable between notebooks, so you can afford to be selective.
Then, there are a few non-component criteria that are not interchangeable. Screen size, design, and other elements that are embedded in the case only change model to model.
When you're building your laptop, the first thing you're going to want to do is to pick the components you want.
Then, you can choose a platform that suits these components. Let's start looking through the components one by one, so you can find the parts that best suit your needs.
Your Laptop's Processor
Also known as a CPU, the processor is essentially the brains of your computer.
For the most part, your entire PC is built around this one little chip. It determines how power efficient your self-assembled laptop will be, and what other parts you can choose.
There are five different categories for mobile processors.
Low Power Laptop Processors
These tiny chips are the most power-efficient processors on the market. They are used in laptops that need long battery life, and only offer performance suitable for the casual user. From slowest to fastest, you've got the Intel Atom, Core m3, m5, and m7.
Generally, these CPUs are soldered onto the board, and not found in custom-built laptops.
Our Recommendation: T-Bao Tbook X8S Pro [Readers' Favorite]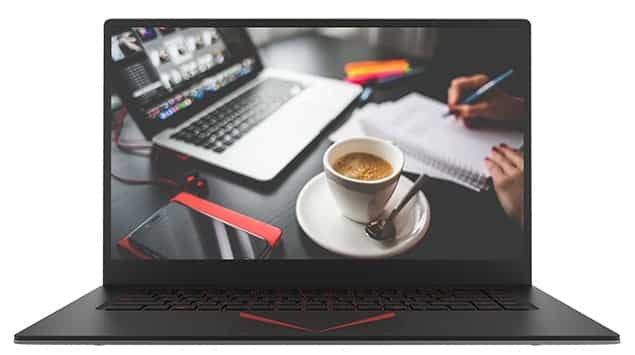 Value
The Intel Pentium, Celeron, and the AMD E-series processors are designed to be affordable above all else. These are found in low-end systems, but offer performance acceptable enough to complete basic office tasks on your laptop.
If you don't need much from your notebook, many manufacturers will sub one of these in for a mainstream processor.
Our Recommendation: Amazon -> Acer Aspire 1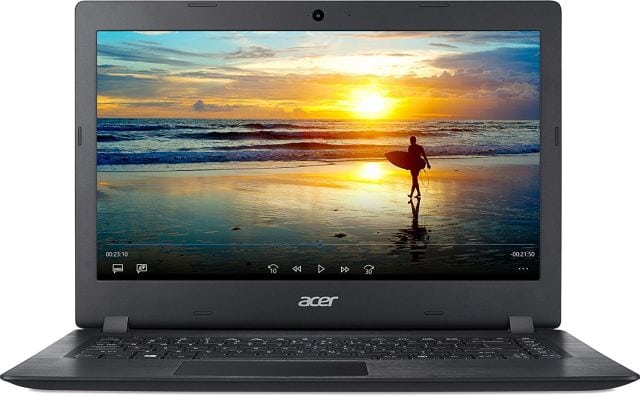 Mainstream

Most laptops will have one of these processors installed. From Intel, you can choose between the i3 and the i5 series processors for your laptop. The i3 is quite basic, although it offers snappy performance for office use.
The i5 is a little more multi-media centric and even lets you play some mid-level games. AMD also has the less-popular A-series processor, which sits somewhere between the i3 and i5 in terms of performance.
Our Recommendation: Amazon -> Asus ZenBook UX330UA-AH54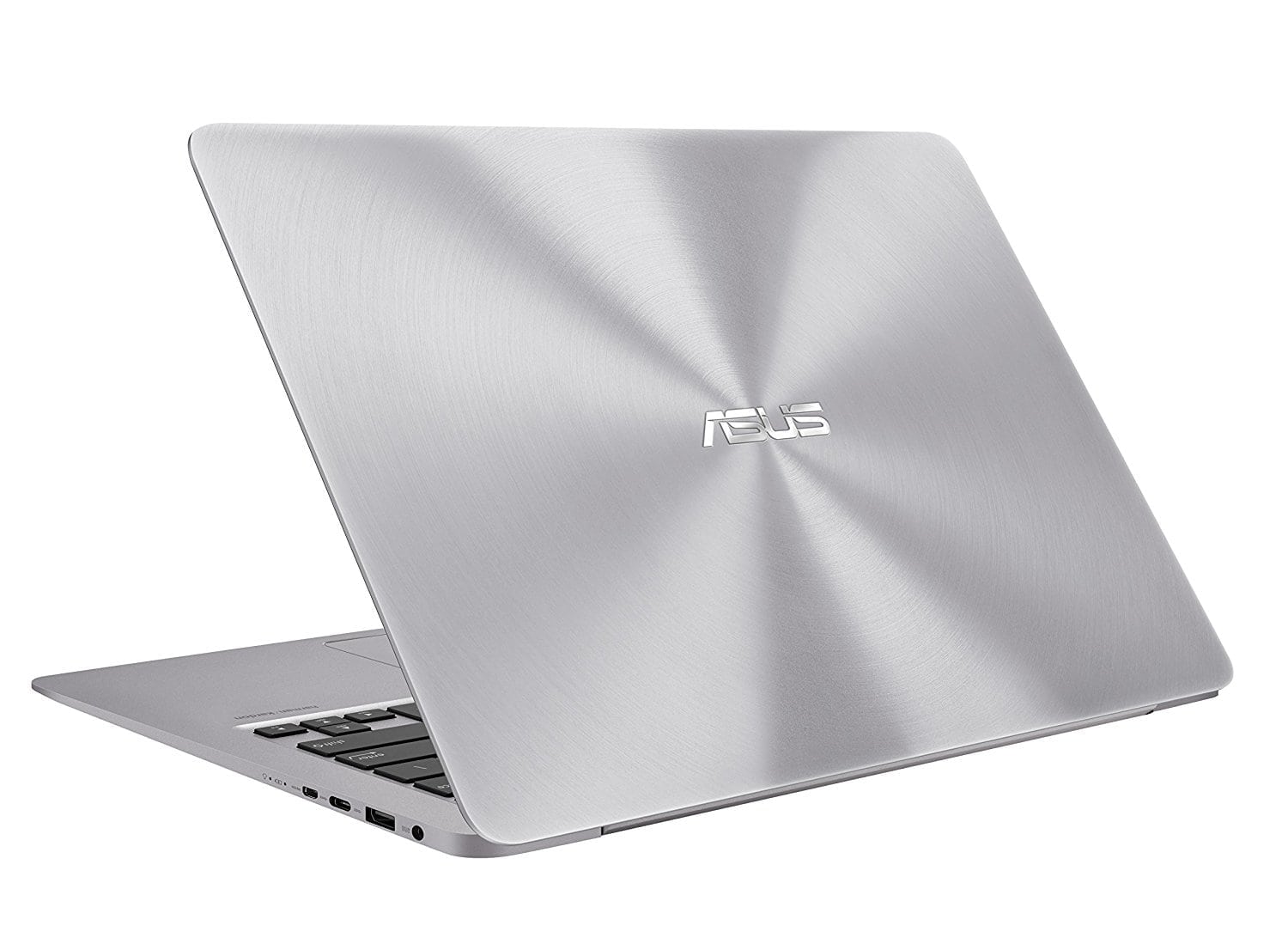 Performance

Whether you're looking for a cutting-edge media machine or a polygon-crunching gaming laptop, the performance category is where you find the best systems. The Intel i7 is currently the best performing CPU on the market.
In its 6th generation, the i7 is available in a dual-core 'prosumer' model for those who need a little extra power. Or, you can elect for one of the HQ or K model processors which are quad-core but use much more power.
Our Recommendation: Amazon -> SAGER NP7871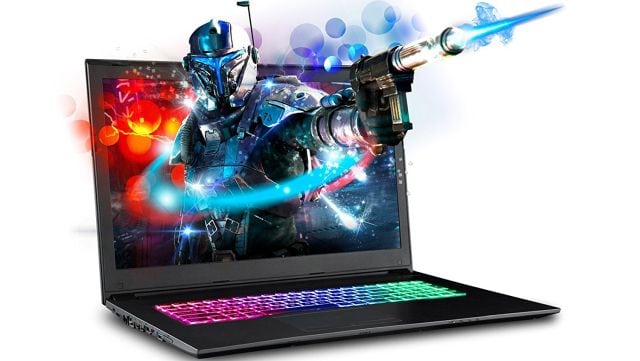 Your Laptop's Memory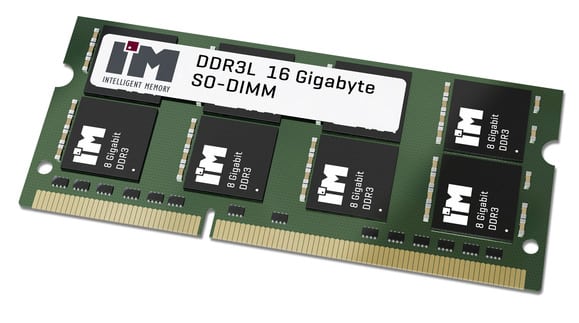 The RAM is where your laptop stores all the data it's currently working with. You can think of it as the desk that an office employee sits at to do his work. Imagine trying to deal with hundreds of pages of paperwork on a small, cramped desk.
This is what it's like to use a laptop with low memory. There are two ways you can measure the performance of your ram.
Size Of Memory
The most obvious measurement of memory is the size. Some laptops ship with as little as 2GB, while others have 32GB installed. For most people, you'll want at least 8GB for daily web browsing and computer use.
Power users will likely want to step it up to 16GB of memory, the current sweet spot between price and value. Heavy gamers or multimedia users may consider 32GB, although there are limited applications that can use this much memory.
Fortunately, most laptops allow you to configure the ram size.
Speed Of Memory

Your memory is clocked to be in sync with your processor, so you often don't have a lot of control over this aspect. Laptops come with either DDR3 or DDR4 memory. If you're unsure of which one to get, check the specifications for your processor.
It will give you the appropriate reading. The only exception to this rule is the few who wish to purchase a K-series i7 processor and overclock it. But overclocking is rare in laptops and certain to void your warranty.
Your Laptop's Storage
This is where your laptop keeps all of its files.
There are a few different types of internal storage on the market to consider when you want to build your own laptop, and which one you can choose depends a little on the platform you're using.
The three metrics you're going to use to measure your internal storage are type, interface, and size.
Storage Type
There are two types of local storage you can choose from for the laptop you're building, Solid-state (SSD) or Hard Drive (HDD). These days, there are very few reasons to choose a hard drive.
This old technology is very inexpensive and can hold a large amount of data.
However, it is incredibly slow. These drives are only suitable as a secondary backup drive to a primary storage device. SSD, on the other hand, is very fast and very reliable.
Storage Interface

Both hard drives and solid-state drives are commonly sold in a 2.5" SATA format. However, we are seeing more of these being sold as an M2/PCIe style.
M2 is a small connector that gives access to the high-speed PCIe bus.
When you want to build your own laptop, you'll want to use this format if you would prefer to keep your 2.5" space free for additional storage.
Storage Size

SSDs are available in sizes ranging from 128GB up to 1TB. Hard drives can be purchased in 500GB to 2TB sizes. We recommend a 256GB or 512GB SSD for most use.
However, if you need additional storage and have space for an M2 SSD, you can supplement a 1TB HDD in quite inexpensively.
While not fast enough for daily use, it's perfect for storing your media files.
Recommended SATA HDD: Amazon -> Seagate 2TB HDD
Recommended SATA SSD: Amazon -> Samsung EVO (500GB to 1TB)
Recommended M2 SSD: Amazon -> Samsung M2 EVO (500GB to 1TB)
Gaming Graphics
For Laptop Gamers, the only option is an Nvidia GTX series mobile graphics card. There are two generations on the market right now: Pascal, and Maxwell. Pascal is the latest, including the top of the line GTX 1080.
Integrated Graphics
The latest Intel i-series CPUs actually have a graphics card built right in. This is known as onboard graphics, and it's actually quite impressive! For day to day use, and even a little light gaming, integrated graphics is enough for most people.
Professional

The Nvidia Quattro graphics cards are based on a similar architecture as their gaming cards, but they've been tweaked for professional use. These cards are used for video editing, 3D rendering, and mathematical simulations.
Even though it's the most expensive on the list, there is no reason to buy it unless you really need it.
Display
Although it's not a component you commonly think about, your display has a huge effect on how much you enjoy your laptop. You spend most of your time looking at it, so picking the correct one is important. There are two main things you want to look for, size and resolution.
Display Size
Laptops are sold with displays ranging from 10" up to 17". Once you pick your laptop, you won't be able to change the screen size later.
Often, if you're not happy with the display size in a particular model, the only option is to choose a different one.
Right now, the sweet spot for displays is 13" for portability, or 15" for performance. 17" displays are very nice to use, but should only be selected if you're not going to be carting your laptop around with you all the time.
Large displays also use more power to light, so you can expect a drop in battery life. On the other side of the equation, 10" and 11" laptops are often sold as ultraportable or convertible tablets.
Generally, these systems are so compact that you won't have a lot of configuration options.
Resolution

Resolution refers to the number of pixels in your laptop's display. When you see Apple advertising their laptops as 'retina,' this just means that the pixels are so dense you cannot tell them apart.
There are many laptops on the market that have 4K displays, which are equivalent to the retina models used in Apple's computers. Most computers, however, ship with 1080p displays.
Not only are they affordable, but most software is designed to run on a 1080p display.
If you're gaming, the lower resolution means that you'll see higher frame rates.
Features

Most self-built laptops have a number of other features that you can pick and choose from. Things like fingerprint readers, large touchpads, and memory card readers are often included.
For the most part, these components are not user installed.
You need to ask the manufacturer for them if they are an option. The one thing you may need to install yourself is a network card. You're going to want to get one that supports 802.11ac.
This is the latest networking technology and gives you the fastest performance on any wireless hotspot.
Laptop Build Recommendations
If you still haven't found a laptop system you like, we've got some recommendations.
All of these systems come pre-configured but if you're only looking to building your own laptop, these systems are completely ready for you to customize.
Remember, you have two options. Most consumers will want to choose all the components themselves and have assembly completed by the manufacturer.
Alternately, you can do the assembly by ordering them without RAM, storage, or networking interfaces and installing these components separately.
Not every manufacturer allows this, but it can be an option.
Affordable Custom Laptops [Readers' Favourite]
Generally, custom laptops are sold to people who want the highest performance possible. But that doesn't mean you'll have to pay top dollar. Our recommendation is the ENZ K36 Gaming Laptop.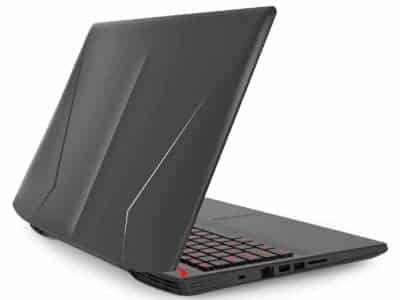 What This Laptop Comes With
This system comes with a 15.6-inch FHD IPS display, an Intel Core i7-6700HQ processor, and Intel HD Graphics 530 + NVIDIA GeForce GTX-960M.
It's a great gaming laptop, and it's very well equipped to handle anything else you throw at it.
You Might Also Like:
Amazon -> Sager NP8954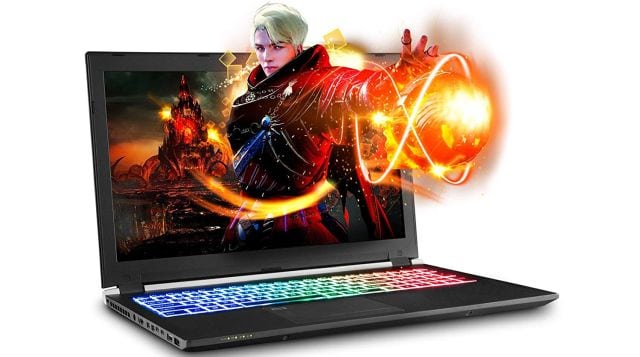 This Intel i7-8750H based computer gives you a bigger display. You can choose a better graphics card and up to 16GB of memory.
Amazon -> MSI PE60


MSI designed this laptop for people who might want to do a little light gaming. It's got an Intel Core i7 processor and can be used with a high-speed M2 SSD.
Most Powerful Custom Laptops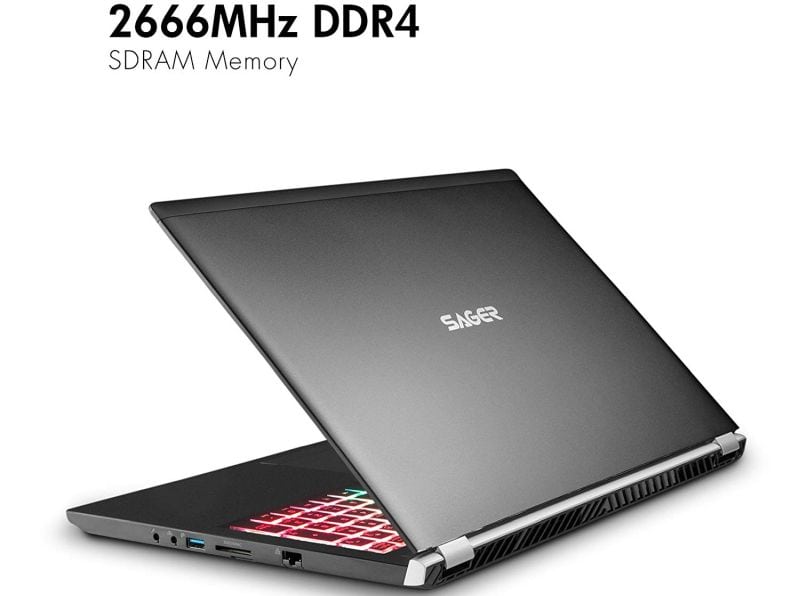 If you want a top of the line laptop computer, then you've come to the right place. Most custom build laptops cater to the high-end crowd. Our recommendation is the (Amazon ->)Sager NP8955.
What This Laptop Comes With
This laptop build has a massive 15.6″ FSD IPS 144 Hz 5ms display. It takes the latest i7 processors and is recommended for the quad-core model.
What You Choose
It has interchangeable graphics cards and can be configured for SLI (dual cards) if you like. With four ram slots, you can install up to 64GB of 2666 MHz memory.
There are two 2.5" slots, and one M2 slot, so you can have up to three storage devices.
You Might Also Like:
Asus G70
This laptop has a thinner profile but can support the latest Nvidia GTX 1080 graphics card. It has two M2 SSD slots, so you can have more SSD storage than any other laptop on the market.
Amazon -> MSI WT72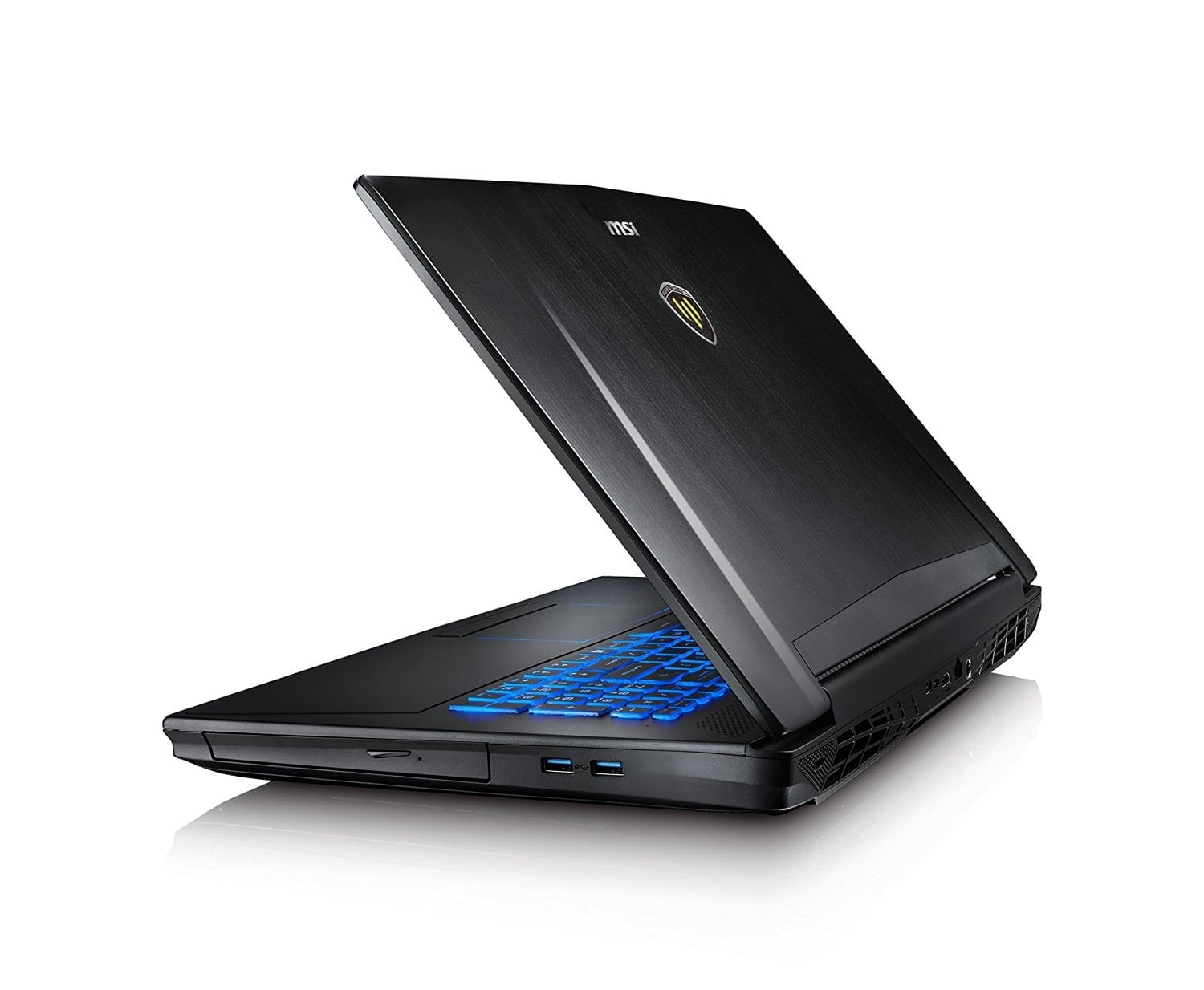 This laptop is designed for professionals. It comes pre-installed with a Quadro M5500 graphics card and can support up to 64GB of ram, Dual M2 SSD, and a 1TB HDD.
If you're looking to build a laptop that meets your exact specifications, there are hundreds of options to choose from.
To narrow it down, all you need to do is find out which components best suit your needs, and find a model that meets those requirements.
We've made some recommendations throughout this guide, and hopefully, that will narrow down your choices.
Until next time!