A few years ago, Apple came up with the idea of making the first completely wireless earbuds in the world.
This was a big moment for technology since now you only had to turn on your Bluetooth, and your earphones, in this case, called AirPods, would be connected to your phone. Naturally, many of you wanted to know how to connect fake AirPods to Android.
Though the Airpods were a huge success, there was a problem with them, not all people could use them because not everyone owns an iPhone, so other companies came up with their own version of AirPods that could be used on Android devices.
There are thousands of brands that make what people call "fake AirPods" which means there are many ways of connecting to your phone.
What makes these different from the original ones is that they don't have a W1 chip, which is the thing that makes the AirPods recognize an Apple device and easily connect to it.
If the manual of your fake AirPods isn't beneficial and you're having trouble connecting them to your Android, the following article may help you.
How to connect fake AirPods to Android
Usually, all earbuds connect the same way by pairing the device through Bluetooth. You can do it following the next steps:
First, make sure your earbuds are ultimately charged.
Place both of them inside the charging case and see the light coming from inside. Don't close the lid.
Locate the button on the back of the case, press and hold it for a few seconds.
Now the light should be white. This means that the earbuds had entered their pairing mode.
Open the Settings app on your phone and enter the Bluetooth section and turn it on.
The name of the earbuds should appear there. It can take a few seconds to show, but they eventually do.
Click on the device's name, then on Pair or Connect, and the earbuds should start connecting to your phone. You will notice this because the light will blink between red and blue.
The light will stop blinking once they are connected.
Next time you use your AirPods, open the charging case and turn the Bluetooth on, and they should automatically connect.
You can see if they are connected because the name will appear under Connected devices.
Tip: Put the earbuds on your ears before finishing the pairing, this way, you can hear through them how they connect.
The fake AirPods should work as regular earbuds, but their features may change according to what brand you are using.
For example, some of them can change the song by tapping on them or even turning up or down the volume, but it will depend.
We recommend you research before getting a new pair to see if it has the features you would like to use.
How to Fix Fake AirPods not connecting to Android
Above, we have shared a very effective way of connecting your android phone and fake AirPods. However, some of you might still be facing issues while trying to connect them. As a result, we will be trying to offer some workarounds and fixes to this problem in this section of the post. So here we go!
Tip #1 Hard Reset the Fake AirPods
If you have tried to connect by following the aforementioned steps but couldn't, then you should try hard resetting your fake AirPods. It is very easy to do that. Here's how…
Steps to Follow
Open the case of the AirPods but don't bring out the AirPods. Then simply press and hold the button at the back of the charging case
Keep holding the button. First, you will see a green light, then after a few seconds, you will see white light has started to blink. After that, you will see the green light once again and it will turn off as well. And only then you can let go of the button
At this point, your fake AirPods have been reset to their factory settings. So you can try to connect it to your android phone. We hope this will fix the issues you had previously while trying to make a successful connection.
Tip #2 Re-Pair the Devices
Another solution is to re-pair your Bluetooth-enabled AirPods to your android phone. In this case, you will have to remove the AirPods from your android phone's Bluetooth pair memory in the first place. To do that, you need to first go to the Bluetooth Settings on your phone.
And you will find a list of all the frequently connect devices and paired devices. Among them, you will find your AirPods Pro is already paired to your phone's Bluetooth.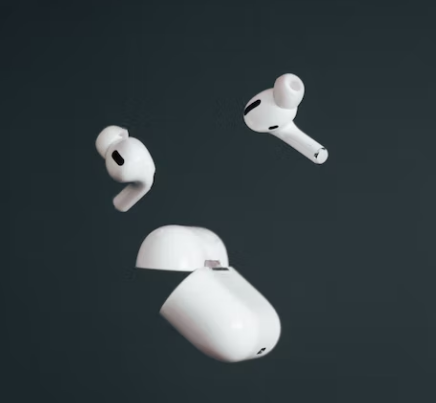 So you have to tap on it and a few more options will appear. But you have to tap on the Forget Device or Unpair button and your AirPods will be removed from the paired devices list of your android. Next, you can start to pair both devices by following the method we have already described above.
Tip #3 Turn off and On Bluetooth
If you are facing Bluetooth-related issues on your phone or your fake AirPods, then you should turn on or off the Bluetooth settings on your phone a few times.
After that, you need to try to connect them once again. And this method almost works.
Tip #4 Restart Your Android Phone
Yes, it seems pretty obvious. But we can guarantee you that restating your phone could actually solve any type of wireless connecting issue.
So restart your phone and check if the problem still persists.
Tip #5 Restart Your Fake AirPods
Similar to the last solution, you should also restart your AirPods.
Many of the users have reported that their fake AirPods started working after they restarted both their phones and the AirPods themselves.
Tip #6 Charge Your Fake AirPods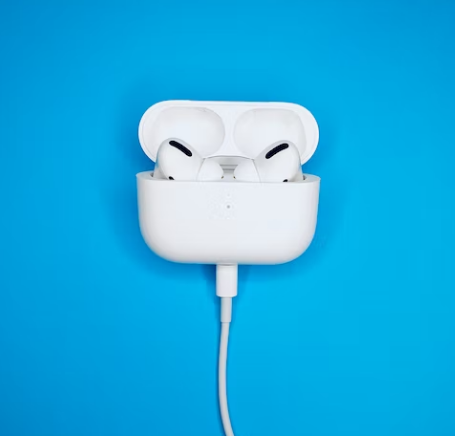 Another very obvious tip. Yet, a lot of people tend to forget that their AirPods or the case don't have enough power. So it is advisable to charge your AirPods to the fullest before trying to establish a new connection between your phone and fake AirPods.
Tip #7 Bring the phone and AirPods closer
You know even though Bluetooth is a wireless technology, you need to have the devices closer to each other for good quality connection. So if you have your android phone in one room while the AirPods are sitting in another room, then there would be problems in connecting them successfully.
So bring both devices very close and then try to pair them up via Bluetooth. It should work without any problem.
FAQ's about Connecting Fake AirPods to Android
One of the earbuds isn't working. What should I do?
During the pairing process, there could be flaws that cause one of the earbuds not to connect at all. When an earbud isn't connecting properly, you should reset them this way:
Put both of the AirPods inside the charging case. Again, they need to be fully charged before the process so it works better.
Press and hold the button on the lower back of the case for about 15 seconds or a little bit longer while the lid of the case is open.
The light inside of the case will start to blink, this means that the pair is reset.
Repeat the connecting process that we previously explained as if it is the first time.
If one of the AirPods doesn't sound and you have previously connected them to your phone, the leading theory is that it probably has a low battery, so check this before resetting them.
Why aren't my fake AirPods charging?
If you plugged your charging case and your earbuds don't seem to charge, maybe the problem is located in the case. There are a few things you can check to see the problem, you can try these:
Grab a Q-tip and gently pass it through the charging contact. It would be best if you were very careful while you clean the case, so you can't put alcohol or water on it.
Make sure the cable is correctly connected to both ends, or try another cable that matches the case.
Reset the AirPods.
If one of them isn't charging, but the other one is, try cleaning with the Q-tip inside the case. Try that both earbuds discharge at the same time so that they can charge evenly.
Some phones will let you know how much battery your AirPods have on the notification or the taskbar, but if yours doesn't, you can check it by putting them inside the charging case and noticing the color of the light. It can be blue if they are fully charged, and red otherwise.
How do I check the battery life for fake AirPods pro on an Android device?
Normally, the original AirPods show a battery life percentage on iPhone. However, the fake AirPods don't have that feature built-in for android phones.
On the other hand, you can actually use 3rd party apps to show the battery percentage of your fake AirPods on your android phone.
There are many such apps available on the Play Store. However, not all of them are compatible with all the various types of fake AirPods.
So you will have to try each different app to find the one that works for your condition the best. You can try AirBattery as we have found out that it worked for many people.
How to change the name of your fake AirPods on your phone?
As with many other Bluetooth devices, you can change the name of these earbuds on your phone so it is easier to locate them whenever you are connecting them by doing the following:
First, you need to have the AirPods connected to your phone.
Open the Settings app, and then to the Bluetooth option.
You should see the current name of your earbuds. Usually, it is the model of the pair.
Next, tap on the gear icon located on the side.
You will see several options for your AirPods.
Click on the pencil icon that is on the top right corner.
This will show you a window where you can write the new name.
Click on the Rename button, and now the name will be changed.
This feature can mainly be found in more recent models, so that it will depend on your kind.
Can I connect fake AirPods to my iPhone?
Yes, you can connect them to your iPhone because these earbuds work through Bluetooth. So you only have to do the same steps as you would do on an Android device.
The best fake AirPods on the market when we are about to buy a new gadget, we first look for reviews. This way we can avoid a bad time after buying something, and have the best quality for our budget.
If you are interested in getting a pair of fake AirPods, we recommend the following three kinds that have good reviews:
EarFun Air: these are very popular among people who use their earbuds to work out. They adapt to your ear thanks to their ergonomic head, they are waterproof, and their battery regularly lasts more than a day.
Skullcandy Dime: this brand has always proved itself in the world of earphones. They are as excellent quality as other of their models, they are also waterproof, and a great microphone. Also, they come in a variety of fun colors.
Anker SoundCore Liberty Air 2: this model could be great for people who enjoy talking through their earbuds since they have two microphones. They have a lot of features regarding volume and songs; the only con is that their battery life is a little shorter than the previous two.
Pros and cons of owning fake AirPods
The first advantage they have over real AirPods is that they can connect to any device other than iOS, which makes them more universal.
Also, they are way cheaper, so if you need to buy a new pair of earbuds, but can't afford them at the moment, they are a great solution.
Fake AirPods come in many different colors, which makes them super cool. You can buy fun cases for the charging box in the personalizing topic, just like you could do with the original kind.
These devices usually work great, the main difference could be that the bass sounds a little higher than original AirPods, but the rest of the functions are fantastic.
Also, this will depend mainly on the kind of earbud that you get. Some components are of better quality than others, so you should have that in mind.
However, there are bad things about them too, like their battery usually takes a lot of time to charge fully and it consumes very quickly.
Another common problem among fake AirPods is that they tend to disconnect from each other, and you have to reset them constantly.
This becomes very tedious, especially when you aren't very familiar with the system.
How to tell between fake and real AirPods
If you recently purchased a pair of AirPods and you aren't sure if they are real or not, there are a few things you can notice.
The main difference is that the real ones don't have any buttons, not even on the charging case. This works the same for the LED lights; real AirPods don't have any.
Usually, the fake ones are way more rounded than the characteristic oval shape that Apple AirPods have, along with the placing of the speaker, which is slightly different.
So now, if we talk about the box, other than the low back button, there aren't a lot of differences.
Regarding the sound, the differences are more difficult to perceive. It is mainly in the high bass setting, as we mentioned before.
Lastly, the real AirPods would automatically connect to your device, while the others need to be connected through Bluetooth.
Don't buy real AirPods if you have an Android phone because they won't work, but obviously, you can get them if you would like to use them on your MacBook or iPad.
Final Lines
Apple has a lot of unique and high-end gadgets that can be used with their iOS devices. AirPods are such a great true-wireless earphone from Apple for their iOS devices. However, there are many fake AirPods out there that you can get without breaking the bank.
Those are compatible with even android devices. So if you want to get a taste of the AirPods, you can try the fake ones. Even though there will be a huge difference in the quality between the original and fake ones, you can use them without any problems with your android phone.
We hope we have shown you how to do that in this post. If you have any queries or suggestions you can let us know in the comments below!
More Posts for You: