If you're in the market for a new Windows tablet, it's possible that your dream device is just about to hit the market! The Jumper EZpad 5SE Tablet has been drumming up hype since it launched, and this latest update might just take the platform to the next level. We went hands-on with the latest update to see how it stacks up against the competition.
First Look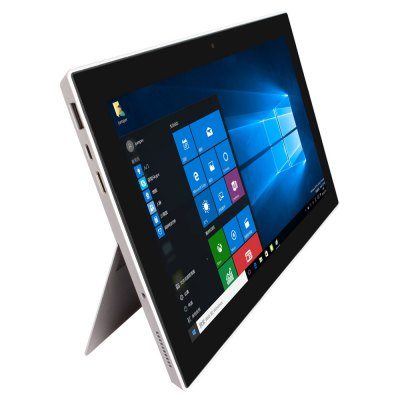 The Jumper EZpad 5SE Tablet has a solid-feeling aluminum bezel and stark angled edges that give it both a nice visual appeal and comfortable feel in the hands. It is a little thicker than some tablets, but that's due to all the powerful hardware it has inside. It's still very light, weighing only 0.7KG.
Jumper EZpad 5SE Tablet's Display
If you're a power user, you'll really appreciate the huge 10.6" display. This is pretty large for a tablet, but still compact enough to slip into a backpack or messenger bag and take with you on the go. The major benefit of a large display is that it has a full HD resolution. This means that you're not going to be stuck using frustrating mobile pages, instead. being able to access the same content you'd find on a desktop or laptop PC. If the resolution isn't enough for you, multimedia files will look incredible thanks to the amazing color reproduction of the high-quality IPS display on the Jumper EZpad 5SE Tablet.
Hardware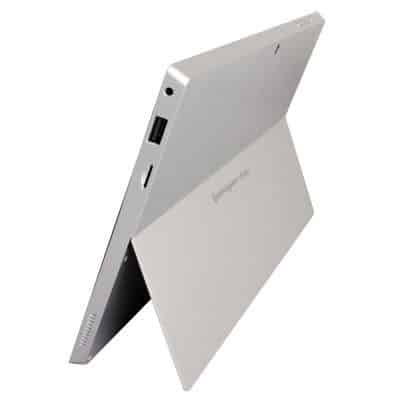 A nice screen is great, but it's hard to enjoy if your apps and movies are performing poorly. That's why the latest EZpad upgraded the entire internal system to take advantage of the latest technologies. There are no underpowered ARM chips here, instead, you get a full-scale Intel Cherry Trail 1.44ghz quad core CPU. To handle your multitasking needs, you've got 4gb of DDR3 memory pre-installed, and 64gb of internal storage. If this isn't quite enough for all your media files, you can add in up to 128gb of MicroSD storage space.
Media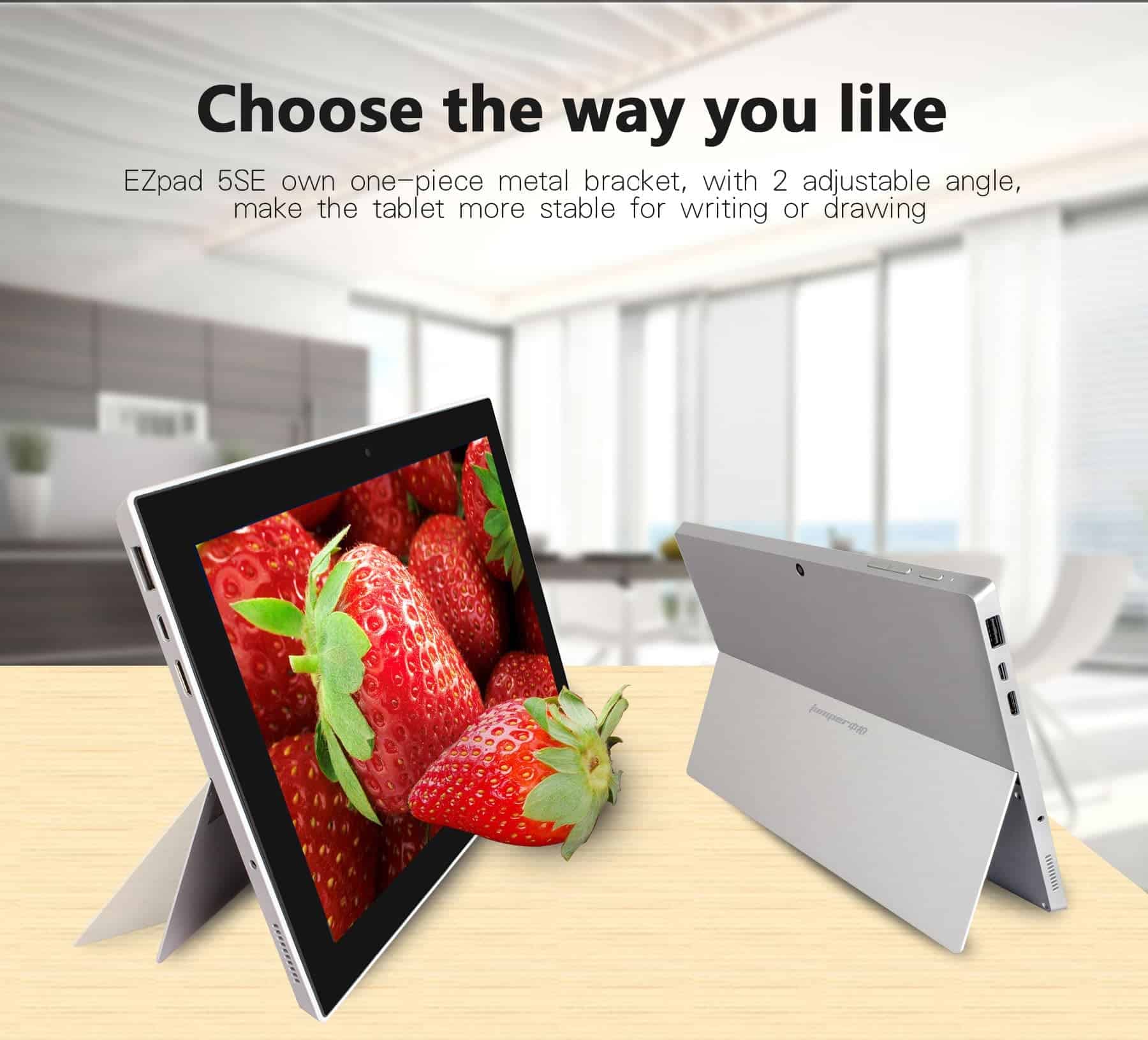 We already know that the screen is great for displaying media, but what about creating it? The Jumper EZpad 5SE Tablet comes fully loaded with dual cameras in both the front and the rear of the tablet. The rear camera is perfect for taking HD video or even doing a skype chat. It's 2MP, not so quite enough to make prints, but still detailed enough for use on Facebook or Instagram. Where the camera for the Jumper EZpad 5SE Tablet performs really well is in low light. You don't always have time to make a perfectly composed shot, so having a camera that performs well in all conditions is ideal. If you want to share your videos with friends and family, simply hook the Jumper EZpad 5SE Tablet up to your TV through the built-in HDMI port for full 1080p video streamed directly to your television.
So, Should I Buy the Jumper EZpad 5SE Tablet PC?
If you're in the market for a powerful tablet PC, you can't go wrong with the Jumper EZpad 5SE Tablet. It's powerful, portable, and durable, and all wrapped up in a compact and well-made package. At under $200, this is an unbeatable value you aren't likely to find elsewhere. GearBest the Jumper EZpad 5SE Tablet up for pre-order at a discount.