Android Tipster participates in the Amazon Affiliates program and may receive a small percentage of a sale at no extra cost to you when you click some links on our site
Starting An Instagram Growth Service
As the demand for Instagram growth services keeps rising, more and more people are becoming aware of the potential social media holds for earning a decent living.
This has opened up opportunities for individuals who can afford an hour or two in a day to create an extra stream of income by offering services like growing Instagram accounts for small businesses.
A good example of a growth service for Instagram that helps clients grow their following and generate sales is AscendViral. It is run by a team led by a very experienced guy I've known in the industry over the past few years.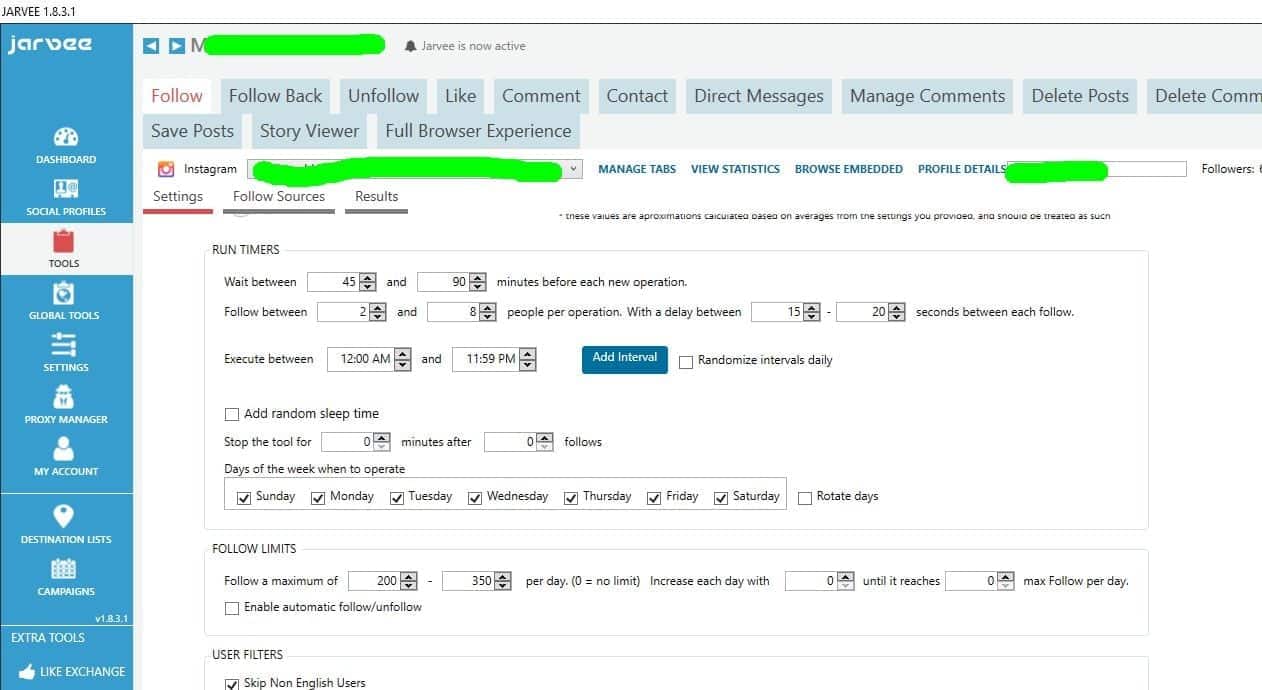 Just to give you an idea of what's possible with an Instagram growth service:
Running an Instagram growth service can be very profitable if done correctly. There are thousands of people making and upwards of $10,000/month in profits by running services for growing Instagram accounts.
The best thing about venturing into social media growth services is anyone can get started. All the tools you would need to run an Instagram growth service are easily accessible and are also not costly.
You could even start off with only 3 clients and use the profit made to gradually scale up the service.
If you're eager to start your own growth service for Instagram, the following are all you'll need to take off:
The tools you'll need to run a successful social media growth service
To run your own growth service for Instagram you need a few basic tools:
a reliable automation tool – Jarvee
And if you don't wish to leave your PC running you can get a Virtual Private Server to run your automation tool on. Next, you're going to need to find clients who need help growing their Instagram following.
PS: If you need a powerful VPS for cheap, reach me on Skype Diablo2562 and I'll connect you to a reliable provider I currently use.
More about Jarvee:
Finding clients for your social media growth service
Most Instagram growth service providers will pay for ads but I like to take the easier route that I won't be spending a lot of money on. Basically, I set up two Instagram accounts on Jarvee. I will use these accounts to target potential clients on autopilot.

Say you eventually acquire 100 clients who each subscribes to your Instagram growth service and is paying only $100/month. The professional package for Jarvee – the one that can take up to 150 Instagram accounts goes for just $69.95, you'll need a VPS strong enough to handle more than 100 accounts. That'll cost you around $300 (This can run up to 500 Instagram accounts). You will also need around 100 proxies for each account, and if you go for premium dedicated proxies, that'll cost around $200.
Your expenses at 100 clients = $569.95/month
Payments made to you = $10,000/month
100 x $100 – ($69.95 + $300 + $200) = $9430.05/month
Thus, if no other unexpected expenses arises, you're looking at profits of $9,000+/month! Seriously, what's your excuse?
And the best part is, you can always start slow with smaller packages and as your clientele grows, you'll gradually expand on the resources needed. $30 is enough to get you started with 5 clients.
You actually don't need any special skills, anybody can start their own Instagram growth services and as long you're capable of respectfully responding to random emails from your clients at odd times asking why their Instagram page isn't growing as fast as their nemesis' page is, I think you'll do just fine.
There are several things that you, however, should prepare for, to make this as close a success as possible:
First, you'll need to decide what services you're going to offer the client and when possible, set different price tiers for the services you're going to offer.
If you don't do so, you might end up raising the expectations of your clients way too high and with your limited time, you might not be able to deliver on that promise.
I like to have at least 3 tiers of pricing, where for instance, if I'm offering to grow a client's Instagram account, the smallest tier would include services like auto-follow, auto-unfollow and auto-liking.
Scheduling content, hashtag research, commenting and DM-ing users would fall into higher tiers which of course, are pricier than the basic tier.
You want to set prices that are reasonable not just to you, but to your clients as well.
If you set the prices too high and fall short of delivering on the promise you made when your client first signed up, you're going to piss off quite a bit of people in the process and as you probably know, a bad name travels faster.
On the other hand, if you charge reasonably and over-deliver, chances are, your client retention rate is going to be very high and you might end up not needing to source for more as they'll freely recommend your services to their friends.
I've witnessed others offering prices ranging from $50 – $1500/month depending on the services and number of accounts they're running for the client.
You need to figure out where to source for clients.
Beside finding clients on autopilot using the method I've described above, I also find it easy to work with local clients.
This means I would walk into local stores that I believe would greatly benefit from having an Instagram page that is active and growing. I would then pitch to them what my services can do for their business and if they like what I had to say they'll probably want to try out my services.
When pitching to clients, you want to give them an offer they can't resist. One that works well for me is to offer them a two-week free trial to test out my services and if by the end of those two weeks they're happy with the results and want to continue enjoying that growth, they can now opt-in for the monthly subscription.
In the process of approaching clients, you'll meet a lot of small businesses that have struggled for months (if not years) to grow their social media following and you helping them gain even 500 REAL followers in just two weeks is something they'll truly appreciate.
Another golden trick that could really work in your favor is to offer your clients something like 50% off every time they successfully refer your service to their friends and family. Don't be surprised when your biggest (by far) source of new clients comes from referrals from your existing clients.
Conclusion
This is not a promise that you'll become successful instantly and that it's going to be a smooth ride through and through, but if you diligently put in the work required, it might very well be! There'll be a lot of lessons to be learned along the way. But they're well worth it.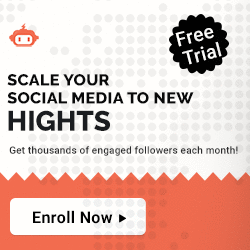 Until next time!