Android Tipster participates in the Amazon Affiliates program and may receive a small percentage of a sale at no extra cost to you when you click some links on our site
Best Instagram Proxy for 2020
If you've attempted to run multiple Instagram accounts using an automation tool like Jarvee, you definitely know that proxies are an essential ingredient that you simply cannot do without. I have been growing multiple Instagram accounts since 2015 and as time goes by, I noticed that it has become increasingly difficult to use just any proxy for Instagram.
If you're using low-quality Instagram proxies, you'll constantly experience like blocks, follow or even unfollow blocks. These can be especially frustrating because it prevents you from following enough potential clients for your business on a daily basis.
In some cases, low-quality proxies have even led to Instagram accounts getting disabled. This is just another reason why you should be careful what Instagram proxy you choose when automating your Instagram growth.
For a long time, I was using dedicated proxies from Buyproxies.org. While these were great in the beginning, later this year I began experiencing quite a lot of follow and like blocks which made it extremely difficult for me to keep my accounts running smoothly and hitting my goals. This led to me going out to find new sources of proxies but even then, none of the proxies I tried helped solve the issue.
That is until I stumbled upon BuyPersonalProxy.com about 4 months ago and decided to try their residential proxies. This finally was when I stopped getting those follow and like blocks and my accounts, once again started running smoothly.
The best part about Premium Dedicated Proxies is that, while they're slightly costlier than other regular proxies, I'm able to run between 3-5 accounts on a single proxy without issues. Nonetheless, I still use one proxy per account for my client's accounts.
I'm now able to follow and like a lot more than I used to with my previous sources of Instagram proxy. They've officially become the new source of proxies that I now recommend to all my clients and readers.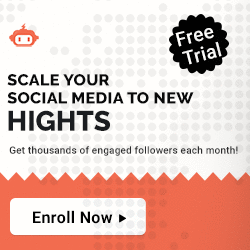 PS: At the end of this post there's an
update

on the Instagram proxies I'm currently using. Please make sure to check.
How to buy proxy for Instagram
If you're experiencing follow, unfollow and like blocks like I used to and are looking for better proxies for Instagram, here's how you can go about getting high-quality proxies for your Instagram accounts:
Visit BuyPersonalProxy and click on Buy Proxies in the menu bar.

Select a plan. The Premium Dedicated Proxy (Residential ISP) is a bit costlier but you'll run into the least (if any) of problems using these. So once you select this option, a page will open where you'll be required to select how many proxies you'll need. Note that when you buy Instagram proxies in bulk, they become cheaper than when you buy one proxy at a time.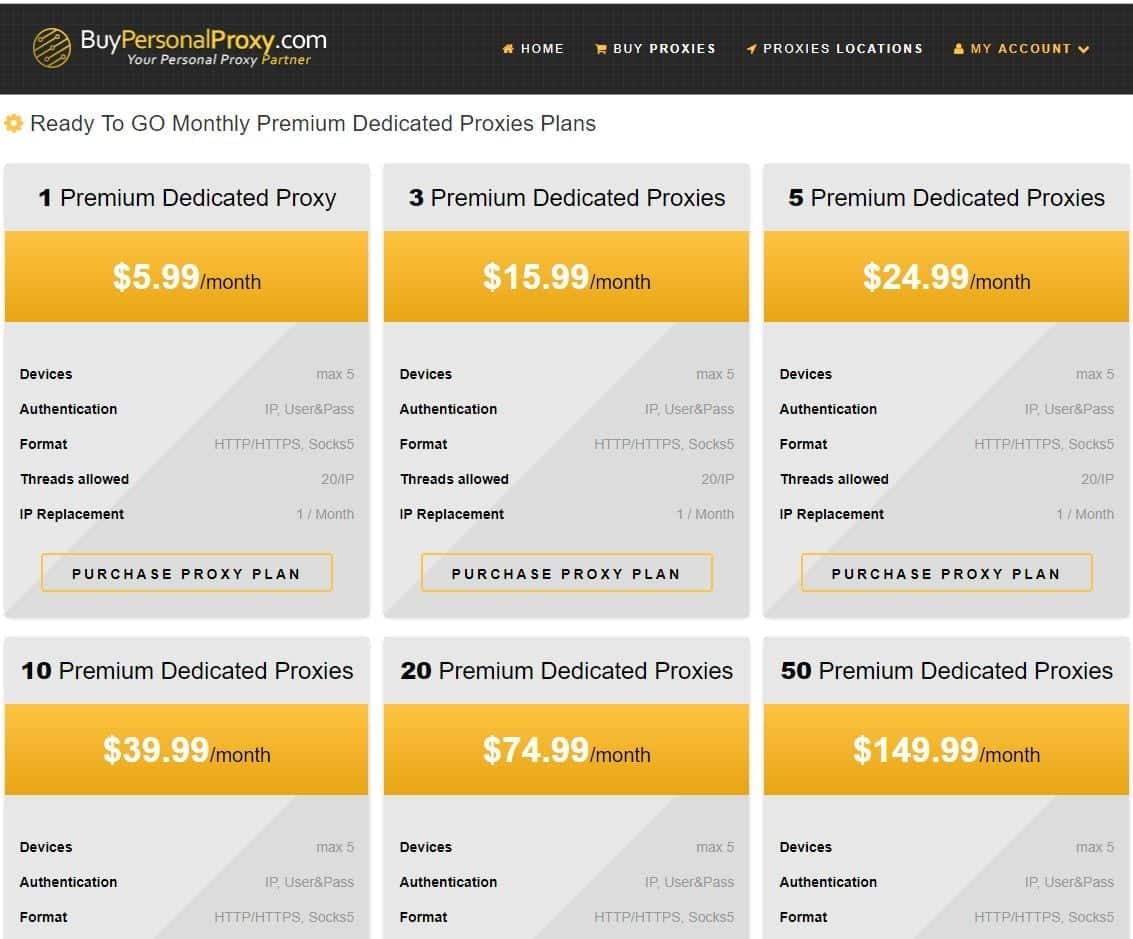 Click on the plan with the number of proxies you need and then you'll be led to a page where you'll select the location of the proxy.

BuyPersonalProxies usually have their proxies located in the United States but that won't be an issue for Instagram. You can be logged in on Instagram on your phone in Europe and still log in on your social media automation tool with proxies located in the United States without issues.
Select any location in 1, leave 2 as it is (HTTP/HTTPS) and select Username&Password in 3, then click on Add to cart.

Click on Next Step, again, click on Next Step on the page that follows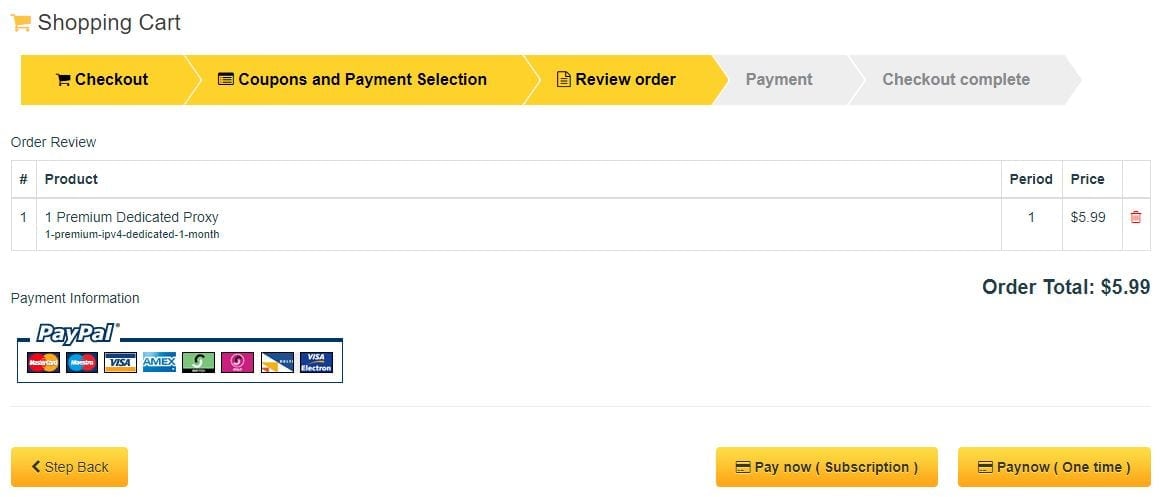 Here you can to choose to either make a one-time payment or pay on a monthly subscription basis.
Once payment is made, in 2-5 minutes, you should receive an email letting you know your Instagram proxies are ready. To view your proxies, visit this page https://www.buypersonalproxy.com/user/my-subscriptions and click on View. You can then click on Download Proxy List and details.
You will now be able to use your proxies on your Instagram automation tool as follows: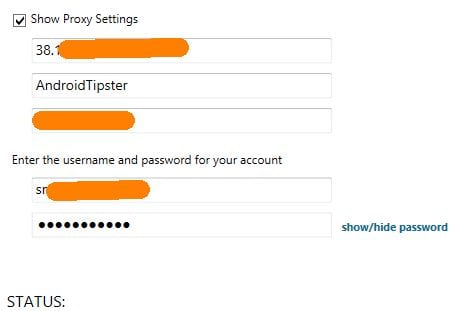 You're all set!
An update on the best Instagram proxies –

(August 2019)
I had been using Instagram proxies from Buypersonalproxies for a while until the follow and like blocks began to occur again. It looks like their quality of proxies has sunk in the last couple of months and now it's probably time that we switched to a provider with better quality proxies.
So, I'm currently using Instagram proxies from Highproxies.com (specifically Social Media Proxies) and so far they seem to be working fine on all my Instagram accounts as well as on Twitter and Pinterest. I will give it a few more weeks to see if the quality of proxies remains good.
It's super easy to buy the Social Media Proxies from Highproxies, you only need to follow these simple steps:
Go to Highproxies.com and place the cursor on Buy Proxies right on the menu bar
Now click on Buy Social Media Proxies and pick from the choice given how many you need (I recommend every Instagram account to have its own proxy). These should be the cheapest high-quality proxies for social media use out there.
Pick the location of the proxies and click on

ADD TO CART & CHECK OUT.

Check your order summary and click on

COMPLETE ORDER

.
You will be redirected to your preferred payment gateway. Once the payment is made you will receive your Social Media Proxies in your email soon after.
Highproxies works slightly differently from other proxies providers. There's just one more simple step you need to take in order for your proxies to start working immediately.
Firstly, don't use the proxy username and password. You won't need it with proxies from Highproxies.
Go to Services -> My Proxies
check the IP Authentication option,
add the IP address of your computer (or VPS) (just google what's my IP address, copy and paste it in either the IP1, IP2 or the IP3 box and click the "Setup" button.)
You're all set!
Best Instagram Proxy Update

(January 2020)
Instagram has made quite a few changes in the last few weeks, so much so that nearly everyone automating on Instagram has experienced some form of action blocks. This includes even those using their own home IP without proxies.
We've done lots of tests and as it stands now, the only proxies that work for Instagram right now are mobile proxies. We're currently using 4G proxies from AirProxy. They're not very well known so it's safe to assume their subnets won't be getting flagged by Instagram anytime soon.
We're currently assigning a maximum of 5 Instagram accounts for every 4G proxy. We also keep our daily follow limit on Jarvee at between 120 – 150 follows although others in my Instagram group are doing up to 200 follows/day.
Look out for a new update in a few weeks' time.
Other Instagram related services: