I've been toying with the idea of starting an Instagram journey for a while now, I never quite got around to doing it for no reason in particular (read laziness). But I woke up this morning with a new resolve. I would start the journey today and set the target so high as a challenge to myself and document everything I deem useful. So yeah, my goal is to buy a car solely from money made on this journey.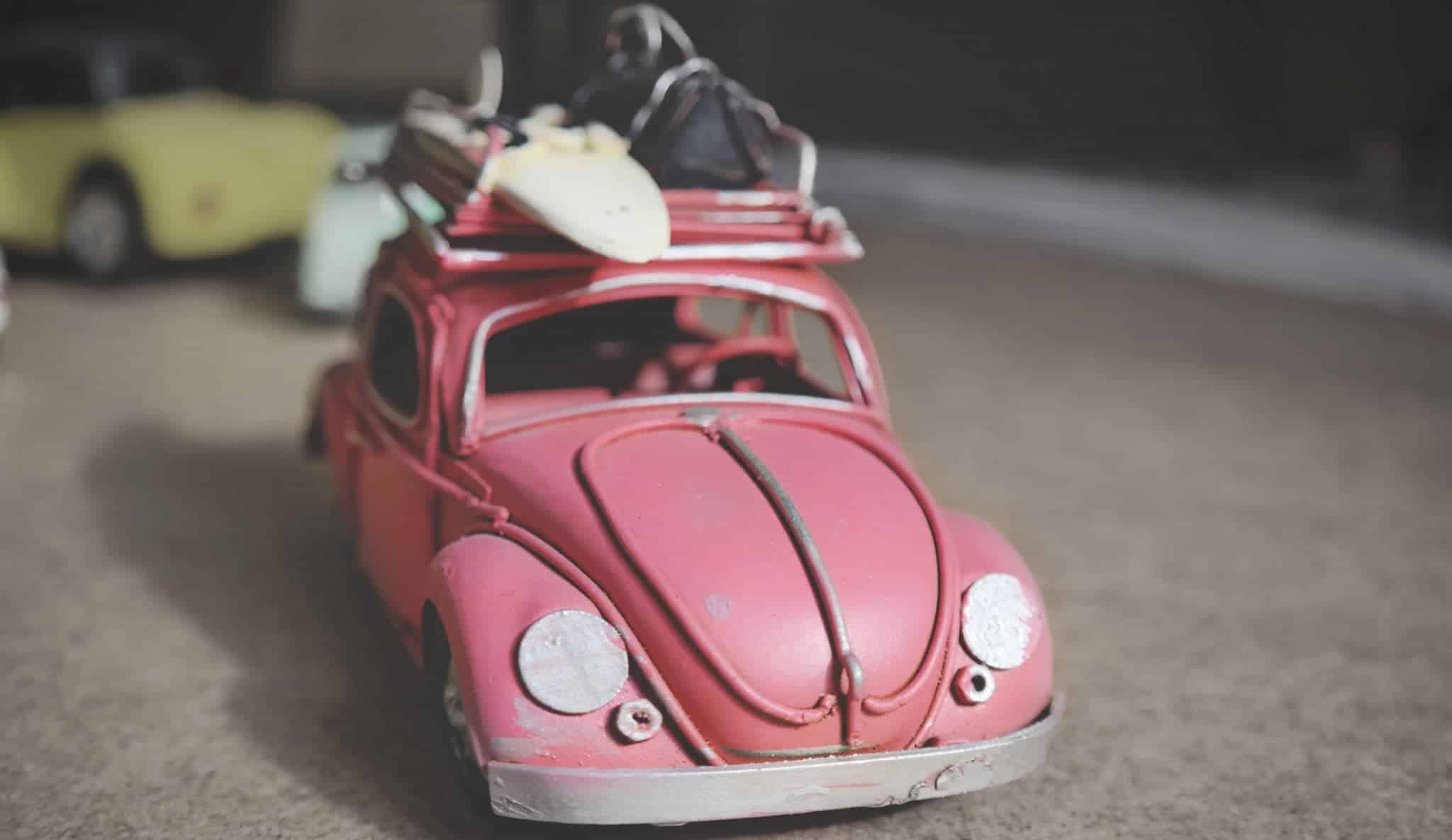 Nothing against beetles, but NOPE!
I haven't specified the exact make of car or how much it is gonna go for. That allows room for future adjustments which will be determined by how well this journey turns out.
By no means do I expect it to be easy. In fact, definitely there's going to be some seriously rough patches along this journey and times will come when I will contemplate quitting, but that's precisely why I'm making this journey public so that I can hold myself accountable and hopefully my readers will learn something useful along the way.
So buckle up, bookmark this page and let's get started.
The game plan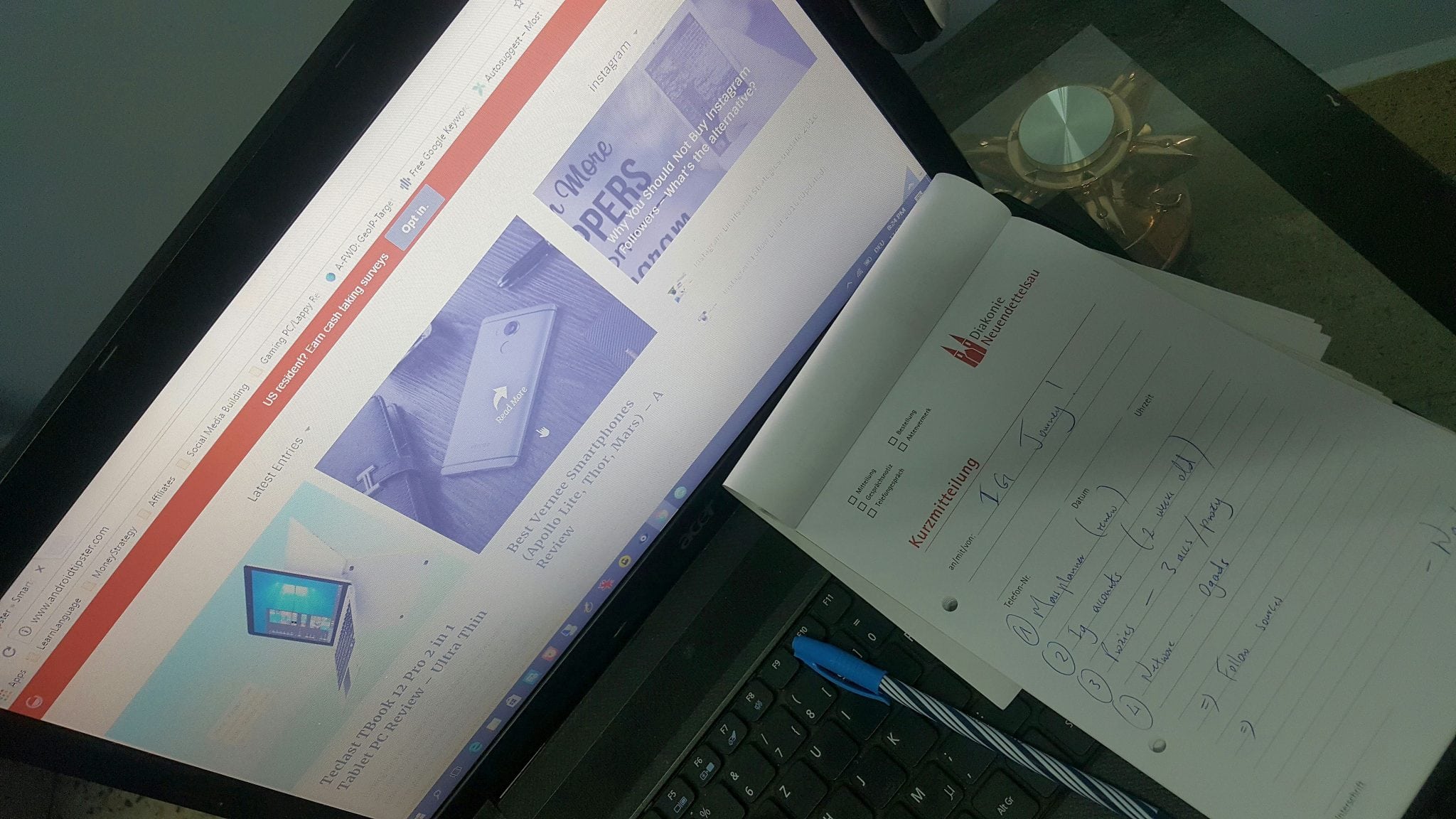 The basic plan is to pick a niche and to create a few landing pages on which I will be promoting an offer. I will be going with only one offer for all the accounts to make it easy to identify and fix mistakes that may occur along the way.
To test which landing pages and follow sources perform best, I will run 6 to 10 accounts. I will then scale on the ones that perform best by adding more accounts.
Also, I'll be running a maximum of 3 accounts on 1 proxy.
I will need a VPS to run all my Instagram accounts on since I don't plan on running this journey on my own PC, and to start off, I'll be using the free Amazon VPS which will allow me to run about 20-30 accounts. Later on, I will get a premium VPS to run more accounts on.
The tools I need for this journey
CPA Network (I could go with Peerfly or Maxbounty because they have some of the highest payouts but they also have some of the lowers conversions. So I choose to go with Ogads for this journey until otherwise.)
A Bot (my #1 choice will be Jarvee)
Instagram accounts (double digits)
VPS
Time
What I have at the moment
CPA Network (Ogads)
Jarvee (just expired and I need to renew it)
I have some accounts which I do not intend to use for this journey. That means I will order for new ones in order to keep everything clean and free from 'outside influence'.
Time
You may have noticed that I haven't included phone verification services in my list of tools. That's because I won't be needing them. For every account that will require phone verification, I will replace with new accounts as I don't plan on wasting time attempting to recover those accounts.
If you're wondering what limit settings for follow/unfollow/like I plan on using, you can read about it here.
So we're kicking off today: 12.23.2016
What I have done so far:
-> picked a niche (sorry can't disclose which one … yet)
-> placed an order for 42 accounts.
accounts age: 2 weeks old, I will age them myself.
As soon as I receive these accounts I'll renew my Jarvee license, buy proxies and will start setting up the accounts.
Instagram Journey Update: 12.24.2016
Bought 10 proxies. These should be enough for the free VPS I have my accounts set up on. I suppose I will need more when I begin to scale things up and that's when I'll migrate to a premium VPS.
Selected 'follow sources' with the help of socialblade.
Instagram Journey Update: 12.26.2016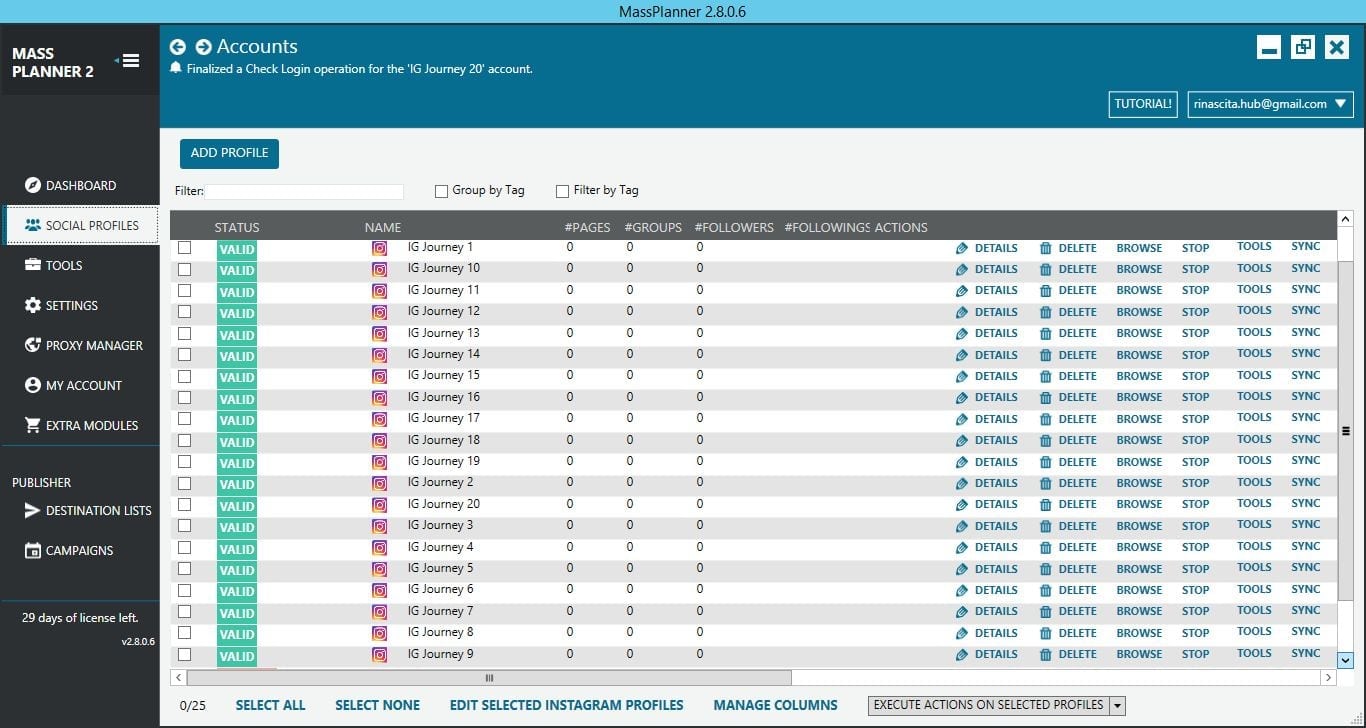 Finished setting up the first 20 accounts on Jarvee and now just waiting to get them fired up. Things have been a little slow because of the holidays, nonetheless, we're still on track.
Instagram Journey Update: 12.29.2016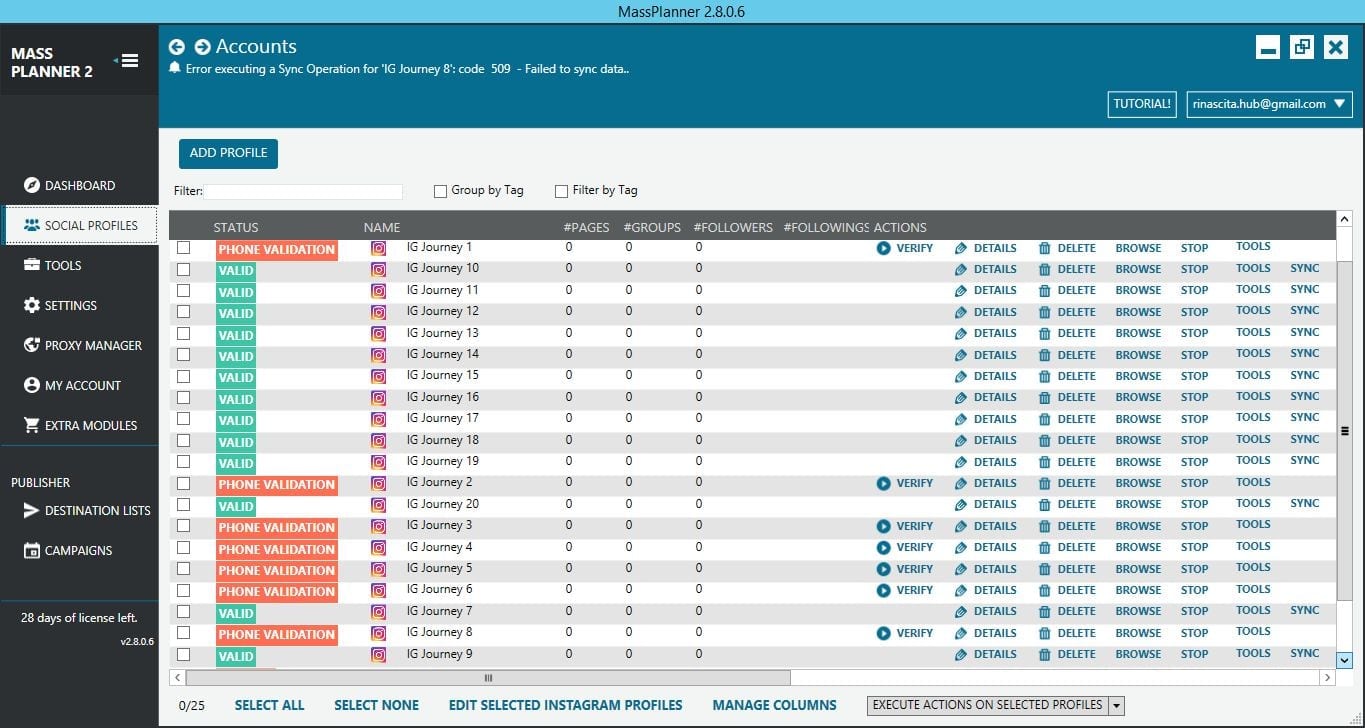 First casualties 🙂 .
As soon as I started following with these 7 accounts, they were hit with a requirement to phone verify. I couldn't figure out immediately why this was happening. At first, I thought this was caused by the Instagram accounts not having aged enough so I ran the same on a five-month-old account and it happened again.
Now I knew it had nothing to do with the accounts. It had to be the proxies. I was using semi-dedicated proxies to run these Instagram accounts.
So I ordered 5 dedicated proxies and as soon as I received them I tried again and this time around the weren't any issues. So now I know I won't be using any other but dedicated proxies.