Android Tipster participates in the Amazon Affiliates program and may receive a small percentage of a sale at no extra cost to you when you click some links on our site
Communication is part of humanity's main instincts and one of the bases of modern civilization. Nowadays there are tons of ways we can communicate with our loved ones, thanks to the constant advances in technology. All-day, every day we are communicating with other people, and talk, on social media, and the one method we are going to talk about in this post: texting.
Texting is a fast way to deliver a message through our phones, it can be done in every brand known to date, but Apple has its way of texting, using iMessage. There are a lot of particular things about this app, such as the option of sending interactive texts, playing a real-time game, or seeing when the other person is texting.
In the next article we will tell you everything you need to know about iMessage, including the answer to a worldwide question: can iPhone users see when Android users are typing?
Can iPhone Users See When Android Users are Typing
When referring to text messages, iPhone users aren't able to see when Android users are typing in real-time, they will only receive the text once it has been sent. This is because while Android texts are sent using Rich Communication Services (RCS) and Short Messaging Service (SMS) protocols, these systems don't work with this feature.
On the other hand, if the two users are using another app, such as Instagram, Snapchat, or Facebook, with a universal interface, they will see when the other person is typing. This can be noticed with a bouncing text bubble with three dots.
You can tell if you are texting to an Android user from your iPhone if the text bubbles in the chat are green. If the texts are blue and you can send interactive messages, this means the other person also uses iMessage, rather than an SMS service.
Can Android users view iPhone messages?
This will have a similar explanation to the previous question, it works both ways. Android users can't see when iPhone users are typing just like iPhone can't see an incoming text from an Android device.
It is all related to the text protocols supported by both systems, while iOS works mainly with iMessage, Android uses SMS and RCS protocols instead. It is important to highlight the fact that iPhones don't accept texts sent from a device that uses RCS, but they will receive regular SMS text messages.
Another thing that is worth talking about is that if you are talking with an Android user through your iPhone, or vice versa, you won't be able to see when or if your text has been seen unless they text you back. This also means that if the other person blocked you, sometimes the text will be sent, but not delivered, and you won't get a notification about it.
Still, there aren't any other main differences between the two systems regarding text messages, even though people can't see real-time typing from the other person, they can share emojis, videos, photos, GIFs, links, and anything that is normally sent on iMessage. This does not include interactive messages or games, and it will depend on the system the Android device works with.
Do iPhone users know when you are typing?
Contrary to when we were talking about texts between iPhone and Android, if both of the users involved in the chat are using an iOS device, they will have the possibility to see when the other person is typing back in real-time, along with noticing when their text has been seen.
How can you tell when someone is typing on Android?
This is a relatively new feature on Android, which means that not all devices currently support this option. This feature is called Rich Communication Services, similar to SMS, but more efficient.
RCS technology works similar to iMessage on iOS, so they have some of the features on this app, such as noticing when the other person is typing and being able to see when your text was delivered and seen. This new texting protocol pretends to leave SMS behind, and be the direct competition to other big message services such as WhatsApp and Telegram, and it is already set on all Android devices since 2018.
Among the other features this app, now called Google 'Chat', offers is the possibility to send audiovisual files, like pictures, videos, GIFs, documents, and more. The only downfall is the fact that the messages aren't ciphered from end to end.
Can Android users see when you like a text?
As long as their device uses RCS and they have this feature enabled, they will be able to see whenever you like a text. You can notice if they have the feature active if you can like the text at all, otherwise, you wouldn't like it.
Can iPhone block Android texts?
Yes, both iPhone and Android can block text from either system, using the following steps:
Blocking texts from iOS
Open iMessage.

Go to the chat with the person you want to block.

Tap on the number or the name of the contact at the top.

Then, click on the info icon that appears on the small menu that just showed up.

This will open a new page where you can see all the details regarding this contact.

Tap on the arrow next to the phone icon to open a new menu.

Now select the option that says Block this caller.

Confirm that you want to block this person.
The blocked person won't be able to reach you through texts or calls.
Blocking texts from Android
Go to your SMS app.

Open the chat with the person you want to block.

Click on the three-dot icon located in the top right corner.

Then choose Details.

Select the option that states Block & report spam.

Confirm that you want to block them.
What happens to texts when Do Not Disturb is on Android?
The Do Not Disturb feature will disable a couple of things on your devices, such as receiving any type of notification when you are not using your phone. This includes messages, alerts, calls, and notifications from apps, but they can be personalized if you would like to.
How do I know if an Android blocks my iPhone?
Unluckily, you won't be able to tell if an Android user has you currently blocked. You can have a few hints, starting from the obvious one which is not receiving a text back. While some phones bounce the text back, others will send it but not receive it, but this will depend on the Android device.
Why would iPhone users send a text message?
There are a couple of reasons why an iPhone user would send a message. The main one is contacting a person who doesn't have an iPhone, and the other is when they don't have mobile data or WiFi. In case you are texting another person with iPhone and you don't have WiFi, your message will be automatically sent as a regular SMS.
What happens when you send a text to a number that blocked you?
As we mentioned before, if you send a text to a person who currently has you blocked, it won't be received by the blocker, not even if they unblock you and you haven't sent the message back again. Sometimes, the text will bounce back letting you know that it can't be delivered.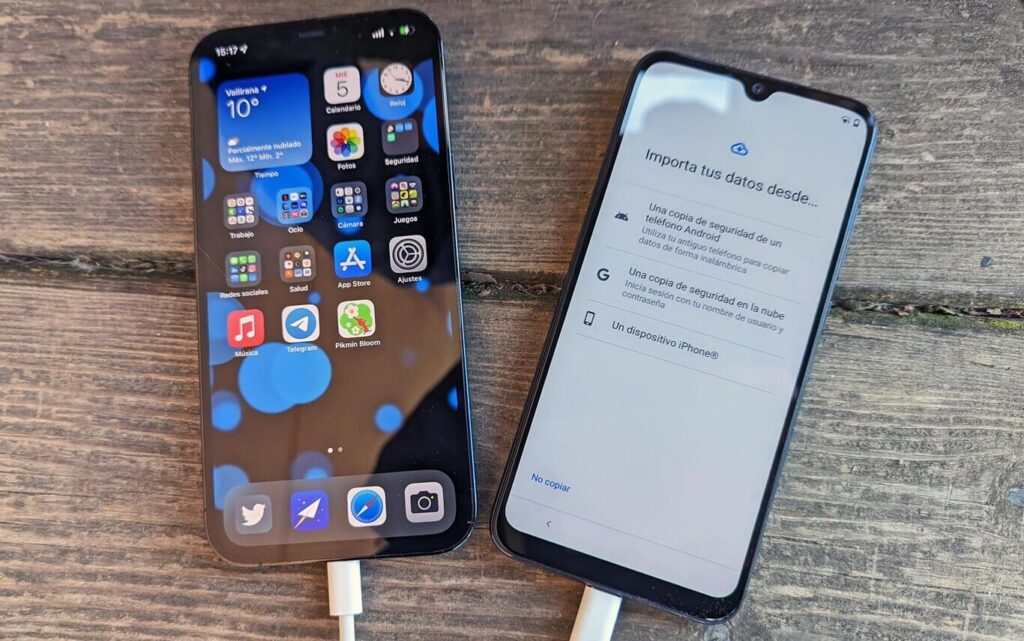 How does iPhone know who's texting me?
Just like other devices, iPhones have a contact app where you can save the information of your friends, family, and everyone you need to contact in the future. Whenever you receive a text, the system will link the info from the texter to the one you have saved in your address book, whether it is the phone number or the email.
Does iOS 14 say when someone is typing?
Yes, of course, this is one of the main attractions that the iOS system has over Android and has been available for so long, that it would make their users upset if they suddenly decide to remove it.
How does iPhone detect iMessage?
Remember that you can identify when a text is coming from an iPhone or another device depending on the color of the text. Green means it comes from a phone that uses SMS only, while blue is dedicated to those texts coming from another iPhone user. iPhones will notice how the text was sent, which via the devices use and deliver it as it identifies.
How do you hide typing on your iPhone?
Unfortunately, this feature can't be deactivated. The same thing happens with the ability to know when your text was delivered and seen.
Is texting and typing the same?
Texting and typing aren't the same. You can type without sending a text, but you can not send a text without typing it first. Typing refers to the action of writing the message you want to deliver, and texting means when the message was sent.
How do I turn off typing indicator on Android?
Unlike iPhones, Android devices with the Chat app can turn off the typing indicator whenever you want, which you can do this way:
First, you have to open the SMS app.
Now select More options.
Choose the option that says Chat.
This will open a new menu, where you need to select Hide typing indicators
On your smartphone, go to the Messages app.
Why can't I see when someone is typing on iMessage?
If you can't see when someone else is typing on iMessage it means that they don't use iPhone, or they don't have WiFi at the moment and their message will be sent as a text.
Can iPhone send texts over WIFI?
Yes, especially if the message is directed to a person without an iPhone. This option will be used automatically when your phone isn't provided with WiFi.
Can iPhone users like a text message?
Another great thing about iMessage is that you can react to the texts you receive. You just have to press and hold the text and select the emoji that express your opinion on the message, of course, the sender will receive a notification. It is important to remember that this only works between iPhone users.
How can you tell when an iPhone screenshot was taken?
Though this feature is available in other apps, like Snapchat, whenever someone makes a screenshot of your chat with them, you won't be able to know.
Does iMessage tell you when someone has read your message?
Yes, iMessage will let you know when your text has been seen, as long as you are texting another iPhone user. First, it will appear as 'Sent', whenever it is available on the other person's phone it will change to 'Delivered', and lastly will say 'Read' underneath it once the person sees it.
Final Lines
Hopefully, Apple will keep this feature in their system, since it is very useful. Of course, it can be annoying and create a lot of desperation whenever you need a quick answer, however, it is nice to know that you are getting an answer to whatever you say.