Android Tipster participates in the Amazon Affiliates program and may receive a small percentage of a sale at no extra cost to you when you click some links on our site
Koogeek is offering an amazing deal this Black Friday shopping extravaganza season. From the 20th to the 27th of this month you can get discounts of up to 52% if you order from Koogeek. What's more, this deal runs on your local Amazon store so you don't have to worry about long waiting days for your package to arrive.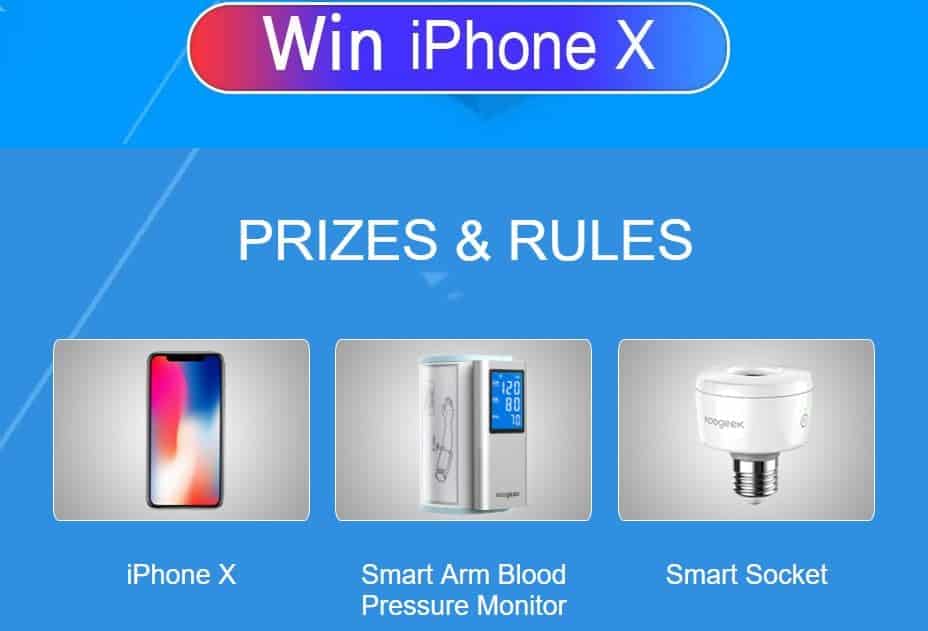 And as if that's not enough, you stand a chance at winning amazing prizes while shopping Koogeek products. Winners will be randomly selected and contacted via email so you want to make sure you enter the email you mostly are active on so that you don't miss the notification for your win.
Prizes range from Smart Sockets, Smart Arm Blood Pressure Monitors to the ultimate prize of an iPhone X.
Ready to win an iPhone X this Black Friday season? Head over to Koogeek and follow the instructions for winning.