A review of the XiaoMi Air 12 laptop
Although they are already the number one manufacturer of luxury smartphones, Xiaomi doesn't want to stop there.
With the release of their XiaoMi Air 12 laptop, they've firmly established themselves as a premium producer of all consumer electronics. While we love their smartphones, this is their first foray into the computer market.
Let's put this one of the best budget laptops to the test and see if they can compete with the giants.
XiaoMi Air 12′ s Design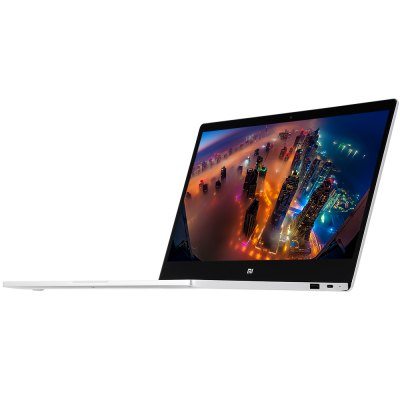 There are a lot of different laptops on the market, so Xiaomi knew they needed to make a splash. And the XiaoMi Air 12 light laptop makes a pretty big splash. It's easily one of the most stylish notebooks on the market.
At first glance, it looks to be a cross between a MacBook Pro and a Chromebook Pixel or even the MacBook Air. The entire laptop is almost completely uniform in size, giving it a very modern, elegant look.
At just over a Kilo, it's even a little lighter than Apple's laptops. Opening it up, you're graced with a uniformly designed hunk of aluminum that looks as if it belongs on display, rather than on your desk.
Display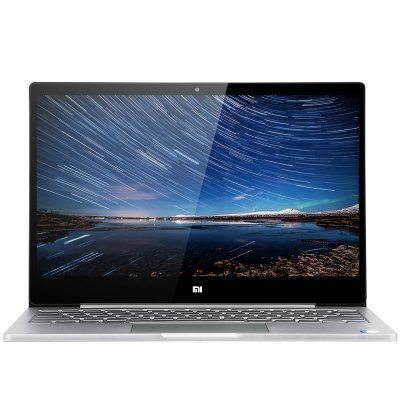 With HD graphics, the display itself is another striking feature of the XiaoMi Air 12 laptop. It's located behind Xiaomi's custom glass, said to be shatter-proof.
For reference, Gorilla Glass 3 scores a 6.7 on the Mohs hardness scale, but this glass scores an 8, so we believe it. The screen is a 1080p IPS model.
It's not quite a retina, but it still looks very sharp. IPS technology means that the colors are incredibly vibrant, making the display perfect for multimedia use.
The Air 12's Performance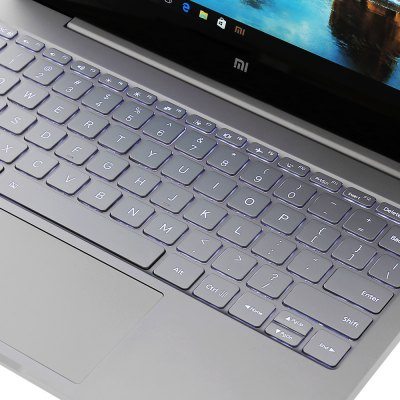 They chose to go with an Intel CoreM series processor instead of the Skylake model.
Intel Core makes the XiaoMi Air 12 suitable for watching movies, browsing the internet, using productivity software, or even playing light games. However, it's not the kind of powerhouse you'd want to use for extreme 3D applications.
In our tests, it performed very well with demanding day to day operation. Windows felt snappy and responsive. The 4GB of ram is enough for daily use and keeps the costs low.
There is 256GB SSD storage capacity that super fast at loading data and should be plenty for your music, movies, and photos.
Functionality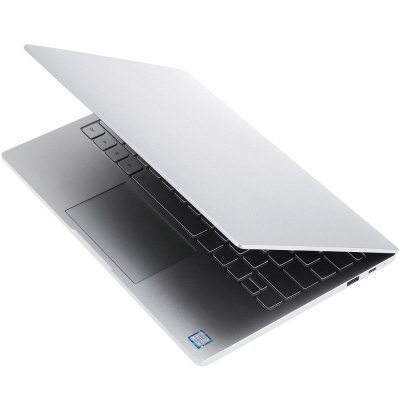 The components in the Air 12 come together to make a very functional system, but it's all the extras they threw in that make it suitable for use as your main PC.
Since this computer is clearly geared towards media users, the included HDMI port is capable of playing back 4K media to your television.
The keyboard has nice large keys that are very low profile, giving it a feel similar to the latest MacBook Air or the Surface Pro.
If that isn't enough for you, there is an expansion slot available to add additional hardware, should you find something you're missing.
Value when you get the XiaoMi Air 12
Xiaomi is known for offering phones that perform just as well as the ones we purchase locally, but for a fraction of the price.
This is clearly a premium laptop designed to compete with the MacBook Pro, so can it stand up? In most circumstances, absolutely. For daily use like Social Media, Browsing, Productivity, Media Playback and a bit of gaming, it absolutely can.
If you're looking for an alternative to the $3000 powerhouses you can buy online, this is not the computer for you. If you're looking for the cheapest premium laptop, then this might be a good option for you.
However, this is the cheapest premium laptop on the market. It's got an absolutely beautiful enclosure, is incredibly durable and can stand up to all of your daily needs.
If that should like something you'd like, we highly recommend you give the XiaoMi Air 12 laptop a shot. Aliexpress have it going at a 59% discount so you might want to grab this opportunity while it lasts.