Android Tipster participates in the Amazon Affiliates program and may receive a small percentage of a sale at no extra cost to you when you click some links on our site
A review of the T-Bao X8S Laptop
Like many of its Chinese counterparts, T-bao entered the fray building on the premise that laptops with mid-range or economical parts are capable of according a good performance.
During its initial days, T-bao was just another newbie manufacturer known for releasing a few laptops here and there – all of which bore striking resemblance to some flagship models from leading brands but failed to measure up to them in terms of performance.
In the bargain, the company struggled to find a footing in the market. In the recent past, however, things have changed dramatically for T-bao, and for the better.
The Chinese manufacturer today holds its own with a line-up of impressive laptops sporting stylish looks and more than decent features. So what has brought about this paradigm shift? Perhaps, over the years, it has grown to get a grip on what users really want and has turned around its operations to give people laptops they are interested in.
It has also overhauled its marketing strategy, pegging its products as stiff competition to rivals in its own segment instead of aiming to compete against top brands.
The T-bao X8S laptop, which is a low-cost Apollo Lake Range variant, is a strong reflection of T-bao newfound approach toward creating and marketing its products. Let's see how that plays out in terms of looks, specifications, performance and more:
Overview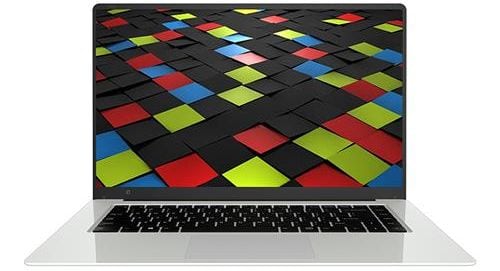 The T-bao X8S enters the market at a time when there is a flood of sorts of Apollo Lake laptops, leaving buyers spoilt for choice.
From Chuwi to Jumper, there are a host of Chinese companies that are offering their own wide range of laptops sporting Intel Apollo Lake chipset under the hood.
The T-bao X8S manages to shine out in this crowd thanks to a larger 15.6-inch display and low price point.
Most other offerings are available in the sub-14-inch display category and yet carry a heftier price tag. So, for those looking for a nice, big screen on a tight budget, the X8S naturally becomes a preferred choice and that bodes well for this T-bao offering.
T-bao X8S Design

One of the biggest drawcards for T-bao products has been the stylish design and sleek looks and the Chinese maker has successfully managed to retain the design appeal in the X8S Notebooks as well.
The body is made of plastic, but the glossy finish of the material topped with a rough texture saves this laptop from coming across as a cheaply built device. Instead, it conveys the impression of lighter, slimmer design that enhances the stylish charm of this laptop.
The matte finish of the body casing makes the X8S look premium and minimizes those nasty fingerprint marks. The laptop sports a tapered design, flowing from the back to front and it feels like an incredibly compact device for a 15.6-inch display.
Related: https://www.androidtipster.com/gaming-laptops-under-1000-dollars-2019/
When you look at the tapering design of the X8S, there is a very striking resemblance to the XPS15 that is known for its razor-sharp bezels and edgy looks.
The thin, razor-sharp bezels around the screen add a nice fluidity to the screen, creating an illusion of float.
Despite coming across as a sleek, compact device measuring 32.8x22x1.8 cm, the X8S weighs a considerable 1.9kg, which is fairly heavy for a notebook in today's time.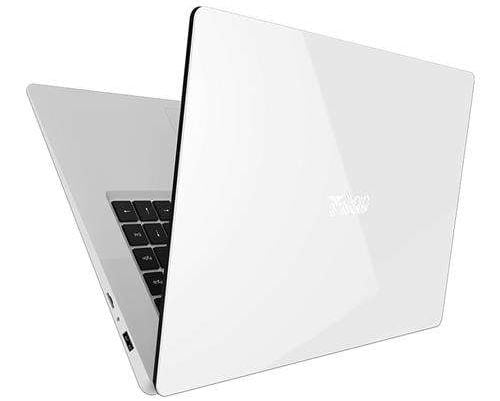 T-bao has been fairly generous with its inclusion of ports and connectivity options on this one. You get two full-sized USB 2.0 ports, besides a USB 3.0 port and a MicroSD card slot as well as an HDMI port.
Looking at the spare room on either side, it is only natural to wish that T-bao had gone for a full blown HDMI port on this one. The absence of a USB-C port is also a tad disappointing.
The X8S comes with a fairly stiff hinge that means opening this laptop requires noticeable effort, often involving the use of both hands. The notebook comes with full-sized keyboard spread over a fairly large area, facilitating ease of use.
The keycaps are made of plastic and have comfortable travel. The trackpad is generous in size and fairly responsive to touch, working well with multi-finger gestures as well.
T-bao X8S' Display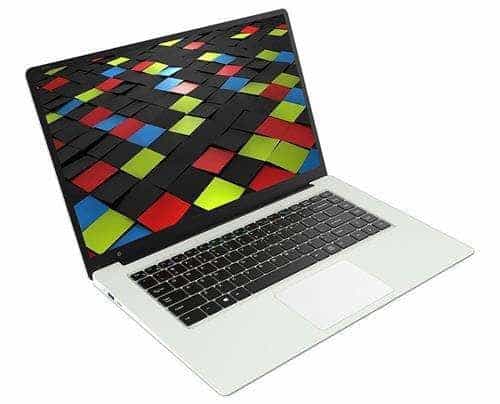 The most striking feature of the T-bao X8S is its 15.6-inch display with minimal bezels, which is pretty amazing for a notebook in this budget segment.
The border at the top and around the screen is so narrow that you'd barely notice its presence. This definitely works in favor of the overall viewing experience offered by T-bao X8S.
You get a 15.6-inch IPS LCD screen with a 1920×1080 resolution in full HD, which means the display of this device is a delight to behold by every measure. You get adequate brightness during indoor use, great color quality and sharpness and good viewing angles.
The overall color gamut of the display hinges on the warmer side, meaning it feels slightly yellowish, but not in a bad way. The screen offers clarity even during outdoor usage, as long as you are not using it under direct sunlight.
The brightness of the screen tops out at 250 nits, so the display doesn't boast of top-of-the-line specifications but when you look at the quality in totality, it all just comes together well. You have a decent color gamut, ample saturation, above average good white and minimal deep blacks.
T-bao X8S Specs
The T-bao X8S is powered by an Intel Apollo Lake N3450 processor and comes loaded with 6GB RAM and 64 GB eMMC internal storage that is expandable up to 128 GB with a microSD card.
The use of an Apollo Lake processor, along with abundant RAM and storage memory, means that the X8S is capable of handling all your daily tasks with ease and without any lags.
As mentioned before, it sports a 15.6-inch screen with Full HD display and Narrow Border. The notebook comes pre-loaded with Windows 10 operating system ready for out-of-the-box use and a 5MP camera for video calls. The device is supported by a generous 8,000 mAh battery.
The Performance of the X8S
The most talked about feature of the T-bao X8S vis-à-vis its performance capabilities is its processor. The device runs an Intel Celeron N3450 processor that is built on the Intel Apollo Lake Platform.
This is a quad-core system on a chip that was designed categorically for budget notebooks and rolled out in 2016. Manufactured in a 14 nm process with FinFETs, the processor is capable of clocking a basic frequency of 1.1 GHz, topping out at 2.2 GHz.
The inclusion of specs such as 6 GB RAM, 64 GB eMMC storage and activated Windows 10 augment the capabilities of the processor on the X8S, making it one of the most responsive laptops running the Apollo Lake platform.
Benchmark results notwithstanding, the T-bao X8S is a laptop equipped to handle myriad computing tasks such as web surfing, video streaming, document editing, photo editing and so on without a glitch, even when you are multitasking.
The T-bao X8S is not a gaming laptop, even so, it won't disappoint if you want to play some basic games. For anything heavy duty and high on graphics, you need to scale down to 720p at 30 fps, for this laptop to support it.  
Battery Life
The T-bao X8S has a chunky 8,000 mAh Li-ion polymer battery under its hood, which is adequate to offer a run time of 5-6 hours with mixed usage involving tasks such as web surfing, playing video, working on documents and so on, on a single full charge.
It takes about two hours to tank up a fully drained out battery. The battery drains out a lot faster when you use the laptop for processor-intensive tasks but that's only natural.
The battery performance for the X8S is nothing out of the ordinary but just about decent if you consider the price point and display quality of the laptop.
The Verdict on the T-bao X8S Laptop
Right from its 15.6 Full HD display to its design and performance, there are a lot of reasons to fall in love with the X8S. But, of course, it isn't the perfect machine. It has its share of flaws and cons.
One of the biggest disappointments is the undeniable flex felt around its screen. If you consider a 15.6-inch screen set inside a plastic body, this element of flex does not come as a surprise, but given how sturdy and well-built the X8S looks from the outside, it is a bit of a bummer.
Another drawback is the below average battery life of this device, despite a sizeable 8,000 mAh battery. The pinch is felt the hardest when working on intensive tasks on this laptop. Despite these drawbacks, the pros of this device far outweigh the cons.
If you need reasons to fall in love with this notebook, nothing beats its absolutely lucrative price point of $290 on GearBest. Anyone buying a laptop in the budget range knows that one has to be prepared to cut a few corners. By that standard, all that the T-bao X8S has to offer is more than a steal deal.