A review of the Yepo 737A Notebook
Do you get frustrated when you're looking for a premium notebook that can handle all your work activities or college assignments but every single notebook you come across is super expensive and your budget just won't cut it?
Yepo, a manufacturer of Tablet PCs and notebooks located in Guangdong, mainland China, has from the beginning of 2017, set out to manufacture premium notebooks that cater to consumers looking for premium laptops on a budget.
In their line of popular notebooks sits the Yepo 737A Notebook that comes with a lot of features found on mainstream laptops like the Mac Air but cost less than a fifth.
This review of the Yepo 737A will focus mainly on the features we loved the most while running tests on this notebook throughout the weekend and some of the features we think could use a little improvement.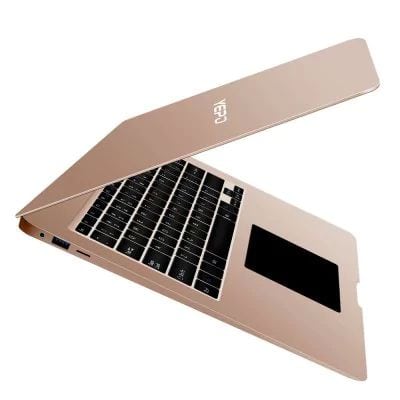 Yepo 737A Notebook summary of Specs
OS: Windows 10
CPU: Intel Celeron N3450 Core: 1.1GHz up to 2.2GHz
RAM: 6GB
Hard Disk Memory: 64GB
External Memory: TF card up to 128GB
Screen size: 13.3 inch
Screen resolution: 1920 x 1080 (Full HD!)
Battery Type: 7.4V / 4800mAh
Standby time: 5-6 hours
Display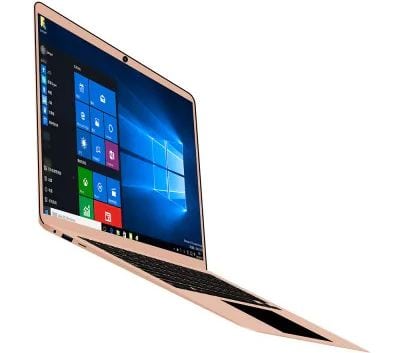 YEPO 737A comes with a 13.3 inch Full HD IPS LED display. During the time we spent testing the 737A notebook it was quickly apparent that images and videos were literally life-like.
Yepo did a great job at limiting the size of the bezel to ensure you don't get distracted when working or watching videos and allowed for great visual angles of about 170º.
The YouTube videos we played on full-screen mode filled up the screen very well for a 13-inch display.
Yepo 737A Design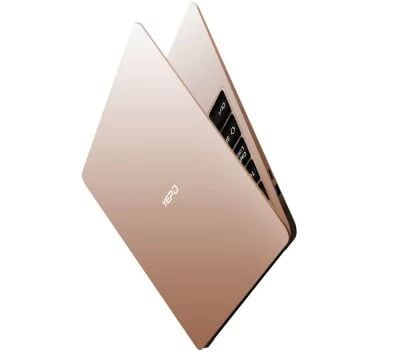 If you liked the design of the MacBook Air or Xiaomi Air 13 laptop's keyboard, then you're really going to like the Yepo 737A's design. The body's sleekness feels like a combination of the MacBook Air and Dell XPS 13.
The metallic shell cover is made of aluminum that gives the notebook a light feel that further makes the notebook the more portable.
The keys on the keyboard worked really well on a light tap which made typing easy fast and quite enjoyable. If you write on the laptop frequently, the Yepo 737A might just be what you need.
Performance
Yepo 737A runs on Intel Celeron N3450 Quad Core processor of up to 2.2GHz which ensure you can comfortably multitask mid-range programs while keeping power usage at the minimum.
It also comes with Intel Turbo Boost technology built into it that will deliver that dynamic extra power when you need it.
We tested Pro Evolution Soccer 2017 on it, which its 6GB DDR3L Ram handled seamlessly without a hitch.
If you're looking for a notebook that can handle the likes of GTA V, this may not be the best choice for you, but if what you need is a notebook that can handle mid-to-light range games, the Yepo 737A will not disappoint.
Storage
With its 64GB storage capacity, you can easily store hundreds of videos and photos on it, but just in case you need more storage, the 737A notebook has a slot for external expansion of up to 128GB.
You will easily store all your work and college files without running out of storage.
Battery Life
Yepo's 737A's battery can last up to 6 hours on standby with its 4800mAh capacity. You would only need to charge it once or maybe twice a day to keep you going. We could have wished for better battery life but for its fair price, it's hard to complain.
Who's the Yepo 737A Notebook perfect for?
As a conclusion to this review, in our opinion, the Yepo 737A makes for a great notebook for college or people who write on their computer on a regular basis. The latter will especially like how the keyboard feels and is easy to use.
This might not be the right pick for gamers which is totally understandable because laptops for gaming demand a lot more resources that also come at very high prices.
The Yepo 737A Notebook is currently selling at Gearbest
Until next time!