Android Tipster participates in the Amazon Affiliates program and may receive a small percentage of a sale at no extra cost to you when you click some links on our site
Sharing moments from our lives on social media always comes with an under-riding sense of unease. After the initial high of making your presence felt on such platforms wears off, every share, every post, every photo upload, leaves you wondering to what extent are you giving complete strangers a peek into your life. Who can all view that picture of your baby you uploaded? Or see your holiday check-ins? Or share your status update about an issue you feel very strongly about.
The concerns have always been there, nagging us somewhere at the back of our minds every time we granted 'access' to third-party apps, allowed websites to use and save our Facebook login information to create user accounts or felt a little spooked by our Facebook feeds flooding with sponsored posts of that one product we were looking to buy. For a long time now, the social media giant has courted controversy over its high-handed approach toward privacy.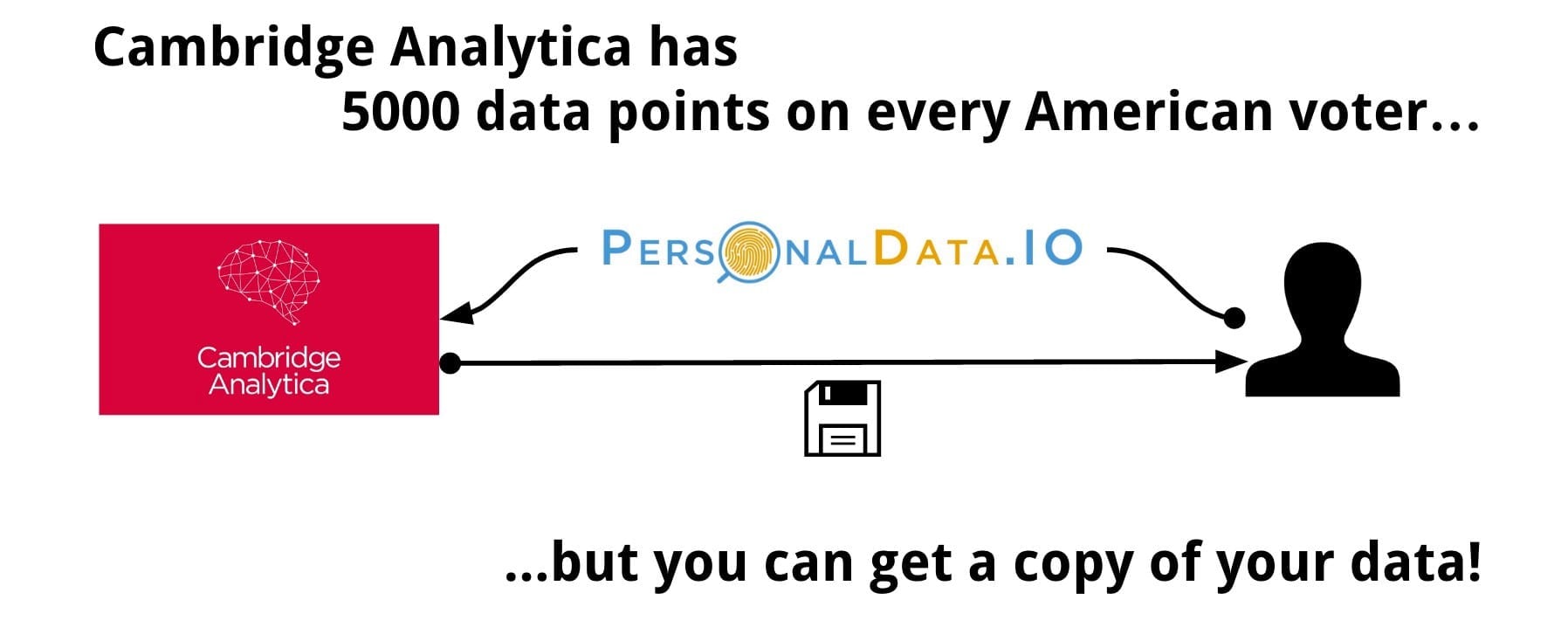 However, the big Cambridge Analytica expose about data misappropriation on Facebook to influence events of global significance such as the US Presidential polls of 2016 and the Brexit vote have laid bare social media platform's shrewd coldness toward protecting its users' privacy and information.
Of course, the debacle has played out as the worst nightmare in Facebook's history, causing a $90 billion dent in its market value over the last fortnight. The #deletefacebook campaign that not-so-surprisingly took off on archrival Twitter caused users to leave the platform in droves. However, there are some users who find themselves torn between keeping their personal information secure from outside meddlers and not having to delete Facebook.
About two days back, Facebook through a blog post claimed to have made certain changes to its privacy policy in a bid to make it more accessible and transparent. While it is still too soon to say how effective these promised changes will be in bringing about the desired data security, you can tweak the existing privacy settings on Facebook to add a blanket of security to your virtual existence on the platform. Here's how:
Gain Control of Information Third-Party Apps Can Access
You'll have to fine comb your way through the site to access the tweaks that can keep your account information secure from third-party platforms. Keeping the privacy option tucked away into oblivion hitherto has been a well thought out decision on Facebook's part as it makes it harder for users to keep track of their privacy settings and easier for third-party apps to gain access to user profiles. Take the Cambridge Analytica debacle, for instance. The data used to craft personally-targeted advertisements with a view to influencing voting behavior was gathered through an app named thisisyourdigitallife, which not only leeched the information of users who granted it access but also of their friends.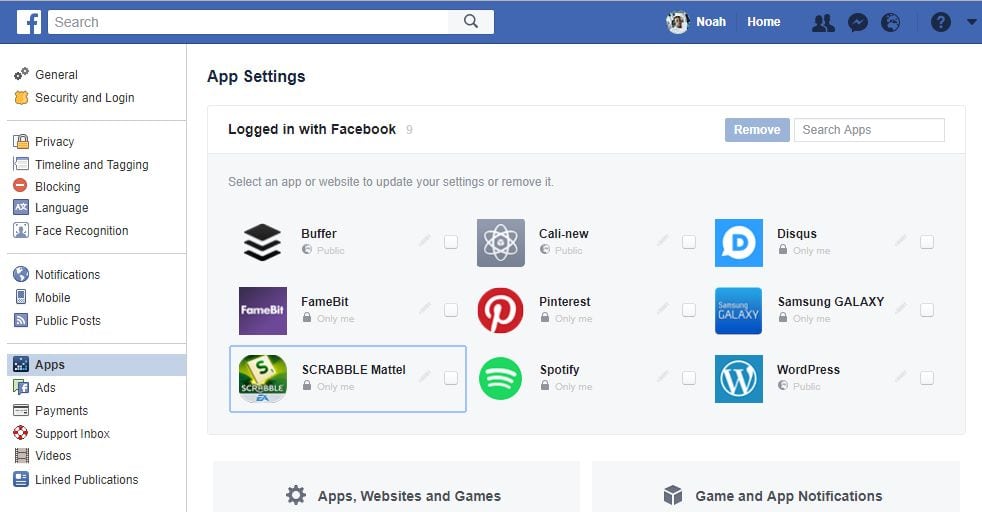 The one key take away from this is that it's crucial to keep track of third-party apps you are connected to via Facebook. These apps can have a gold mine of information on you, including access to your birthday, pictures, and friends' profile. All the connected apps are listed in the Facebook Settings, and you can discover the kind of information they have on you by individually clicking on every entry on the list. You can then limit the amount of information each app has its hands on by unchecking relevant boxes. Alternatively, you can unlink redundant apps from your Facebook account altogether by simply clicking on the 'X' icon next to them.
Turn Off Facebook Integration with Apps
The Facebook privacy settings also have an option to completely switch off Facebook integration with other apps, which means you will no longer have the option to log into apps and website using your Facebook account information. Sure, the process of manually signing up for every new website or app can be a tad tedious but it keeps you in control of the information you are doling out to them.
On the flip side, by using Facebook login to access other apps and websites you facilitate a bridging of different digital islands, allowing companies to collect data and build a detailed profile on you without you having any control over these actions or so much being aware of what information is being accessed and stored by third parties. Setting up new login and password for every new digital service you use can help put a complete stop to this unsupervised, unauthorized data bungling.
Review Privacy Settings from Time to Time
Having taken the aforementioned corrective measures is the first step in the right direction, but it should not be mistaken as a reason to rest assured that your information is and will stay secure. To make sure that this is, in fact, the case, it is important to review your privacy settings from time to time. Even though Facebook has promised to provide one-point access to different privacy features, the ground reality as of now is that the social media platform's privacy settings are spread over 20 different tabs under the Setting menu.
You can, of course, review how secure your account is by visiting each one of these tabs individually. However, more often than not, most of us do not have such luxury of time at our disposal. In that case, you can perform a quick check by clicking on the padlock icon that appears on the right side of your Home page and selecting the Run Privacy Check-Up option. This allows you to glance over the security of your Facebook posts, linked Apps (if you still have any), and your profile visibility.
Take Control of Who Sees Your Posts
Since most of the users share intimate details of their lives on Facebook, the outreach of posts remains the single biggest privacy concern on the platform. Unless you are using social media for business, it is advisable to keep your circle close. You don't want perfect strangers spying on the goings-on of your life – what you did for the weekend, how your significant other surprised you on your anniversary or details of that perfect holiday you took.
Facebook offers you the option of picking a default setting for who can see your posts as well as customizing it for every individual photo upload, status, and check-in updates. Here you have the option to choose from Friends, Friends of Friends, Public or Only You. Now, choosing the Only You option kind of defeats the whole idea of sharing something on a social network in the first place. So your best bet in most cases – especially when sharing information of a personal nature – is to keep the accessibility limited to Friends. Even the Friends of Friends option can make your posts visible to people you don't know, allowing them to share, comment or even save your information.
The option of making posts Public, of course, is best restricted to public discussions. If you choose to customize privacy settings on a per post basis, it is extremely important to bear in mind that Facebook treats your last selection as the default setting unless you change it. So if you have made a post Public, you must select the Friends only option before posting something personal. There is an option to change these privacy settings later but by then your post may have already been accessed by a large number of users.
Shield Your Personal Information
As was revealed in the aftermath of the Cambridge Analytica controversy, Facebook has gathered tonnes of information on every user over the years. Upon downloading a copy of their data of Facebook before permanently deleting their accounts, several users were astonished to learn that Facebook had information on their call logs, message histories, contacts and more. In addition to this, you may have assisted the site in building a data minefield by entering details such as your email address, phone number, birthday, anniversary, schools you have studied at, places you have lived in, organisations you have worked with, your family connections on the platform, who you are married to or in a relationship with, your religious beliefs, sexual orientation, and political views, among other things.
There can be more than one reason for any privacy-conscious user to want to shield this information from unwarranted scrutiny. The Privacy Check-Up tool can come in handy in controlling the accessibility of your personal information on the site. You can also go to About section of your profile to edit the privacy settings of different sub-sections such as Work, Education, Professional Skills, Places You've Lived, Contact Info, Basic Info and more. Here again, you can select visibility to Friends or Only Me. You also have the option to completely remove information entered in certain sections by clicking on the X mark.
These basic changes will secure your account to a great extent. There are some other features such as protecting your profile, keeping your Facebook profile off Google, hiding your real name and so on, which may be useful if you want to maintain a really low profile. Another important thing to keep in mind if you are working toward enhancing privacy is to go easy on the tags because when you tag a friend in a post, the privacy settings of their account automatically apply to it.
Related: