Samsung Galaxy S8 vs LG G6: Which One is Better?
Are you buying a flagship Android smartphone anytime soon, and confused whether to go for Samsung Galaxy S8 or LG G6? If yes, then you've come to the right place. In this article, we will sort out the differences between the smartphones and make it easier for you to take the right decision.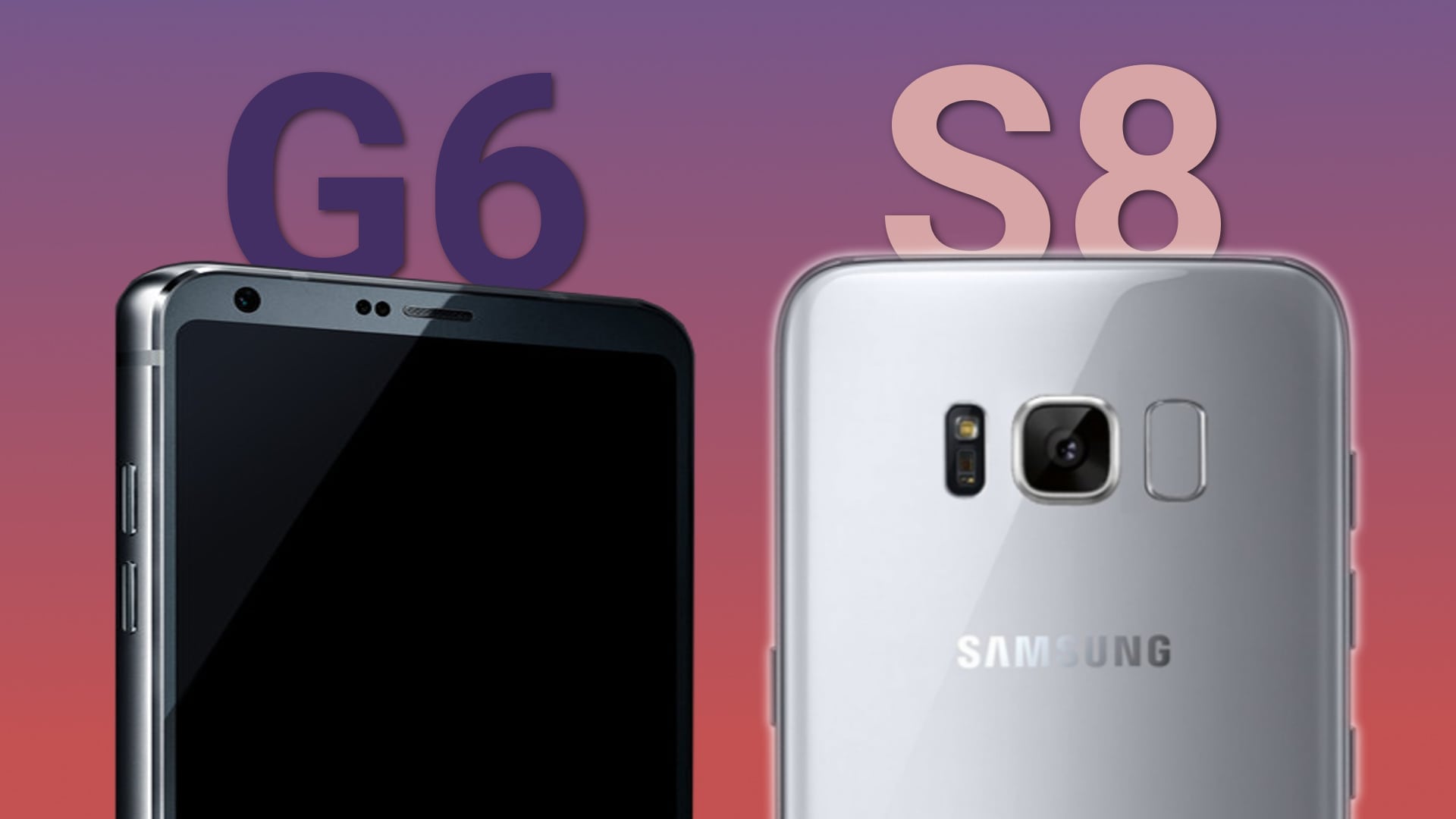 Samsung Galaxy S8 vs LG G6: Design
Design-wise, the Galaxy S8 resembles its predecessor Galaxy S7, a lot. But, there are differences too. The Galaxy S8 features an all-screen front with very slim bezels, no physical button, and curved display. It boasts a metal and glass unibody design, that indeed looks very premium and attractive.
On the other hand, LG G6 looks quite similar to the G5, except that the new flagship is more sleeker and bezel-less. Also, the LG G6 has ditched the modular concept used in its forerunner. Although the handset is made from aluminum, the back panel is made out of glass. Overall, the G6 looks as premium and stylish as the Galaxy S8.
It's worth mentioning that both the phones sport IP68 water and dust proofing certification. Hence, it is difficult to choose between the two phones based on the design aspect alone.
Points based on Design:
Samsung Galaxy S8: 1
LG G6: 1
Samsung Galaxy S8 vs LG G6: Hardware
This is where the Samsung Galaxy S8 dominates over LG G6. Samsung's flagship handset comes with Qualcomm Snapdragon 835 chipset, while the G6 features last year's Snapdragon 821 chip. Although you wouldn't find any big difference between the two processors based on performance, it is to be noted that the SD 835 is a lot more power efficient than the SD 821. Therefore, you can expect a slightly higher battery life on the Galaxy S8.
Both the phones come with 4GB RAM and 64GB internal storage onboard. Luckily, they also have microSD card slots, to expand storage up to 256GB.
Points based on Processor:
Samsung Galaxy S8: 1
LG G6: 0
Samsung Galaxy S8 vs LG G6: Camera
Samsung has not made any noticeable upgrades over the rear camera of its device. It features the same 12MP rear camera with a f/1.7 aperture. It supports features including OIS, PDAF, and multi-image processing. An 8MP sensor is used as the selfie camera with autofocus feature onboard.
Meanwhile, the LG G6 uses a dual-camera setup with two 13MP sensors, one of which has a 125-degree wide angle lens. The South Korean electronic giant has added a 5MP camera in the front to take care of selfies.
We've done a camera test, and found that the Galaxy smartphone captured sharper and more detailed picture than the G6. Also, the former performed better in low-light conditions too.
Points based on Camera:
Samsung Galaxy S8: 1
LG G6: 0
Samsung Galaxy S8 vs LG G6: Battery
The Samsung premium handset packs a 3000 mAh battery, while the LG handset features a juicier 3300 mAh battery. Although a higher mAh battery is not the only factor that determines battery life of a device, yet we wish Samsung could have included a bigger battery to power its flagship for days and nights.
Points based on Battery:
Samsung Galaxy S8: 0
LG G6: 1
Samsung Galaxy S8 vs LG G6: Which One Should You Buy?
So, now that our comparison test is over, let's check out the total points gained by each phone.
Samsung Galaxy S8: 3
LG G6: 2
Although the differences between the two devices are negligible, we recommend buying the Galaxy S8 over the G6, as it comes with a superior processor, camera, and software improvements, which are three of the important factors of a smartphone. However, Samsung has not released the Galaxy S8 in the markets yet, although you can pre-order one for $720 via the company's official website. Meanwhile, the LG G6 is priced lower than the Samsung flagship, and you get one for around $650.