A Review of the T-Bao Tbook X8S Pro Notebook
Chinese manufacturers have carved a distinct place for themselves in the electronics markets with their good looking and well-performing gadgets at affordable price points.
Be it smartphones or laptops, there is a whole host of manufacturers operating out of China that are packing some impressive functionalities in devices that look a million bucks and are usually priced half of the premium flagship gadgets they are inspired by.
However, these devices have earned a reputation for being mid-range products that meet all your requirements and then some but tend to lack the wow-factor that can set them apart from the crowd.
So, when a Chinese maker releases a laptop you do not expect it to come equipped with gaming functionalities.
Going by precedence, the focus here seems to be creating ultra-books that replicate the look and feel of leading models such as Apple MacBook Air or Microsoft Surface Pro.
T-bao has broken away from this tried and tested approach and waded into hitherto unchartered territory with the launch of its first-ever mid-range gaming laptop – T-Bao Tbook X8S Pro, which is a 15.6-inch gaming laptop powered by a GeForce graphics card and an Intel Celeron chip.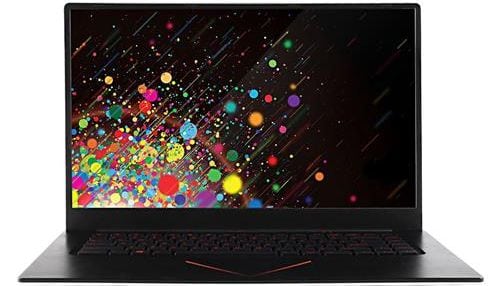 The power capabilities of the GPU and CPU are the two key factors that differentiate a gaming laptop from a regular one.
Most of these laptops available today have premium hardware aimed at delivering high performance in terms of graphics, video editing, and gaming.
The question now is has T-bao succeeded in striking that fine balance of power and sleek design.
Just because it is the maker's maiden outing experimenting with a laptop with gaming capabilities does not mean it cannot be a good one.
Let's find out how T-bao Tbook Pro X86, a $299 laptop with a relatively low-power Intel Celeron Apollo Lake processor and NVIDIA GeForce fares in designs, specs, hardware, and more:
T-Bao Tbook X8S Pro's Design
The T-bao Tbook X8S Pro ships in standard packaging and the box contain an AC adapter, an inspection certificate and a user manual in English, besides the laptop.
The T-bao Tbook X8S Pro impresses with its sleek and elegant design at the very first glance, its gilded edges creating a sharp contrast to the overall delicate appearance of the notebook.
The laptop sports dual color tones too, which add great depth and drama to its appearance.
The casing is made of plastic and in all likelihood finished off with a sandblasting treatment to provide that classy appeal to the device despite its plastic shell.
T-bao has certainly settled for a plastic body to keep the cost of manufacturing low. The choice of material notwithstanding, the manufacturers have delivered a robust and sturdy device in the form of the Tbook X8S Pro.
Speaking of the dual-color tones, the outer shell of the laptop, both top and bottom are silver whereas the insides have been kept black. The overall finish is neat and lends the laptop some sort of a premium feel.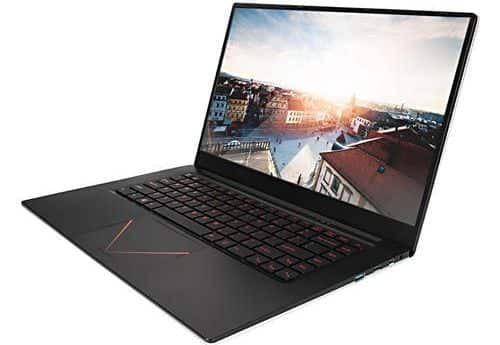 On the right side of the laptop, you have a string of ports that includes the MiniHDMI, DC-IN interface, USB 3.0 and USC Type-C.
On the other side, you have another USB 3.0 port, a micro SD slot, audio jack, and LAN port.
In another break away from the Chinese manufacturing standards, the X8S Pro lacks a front clue to assist with opening the laptop. The lack of it does not interfere with the ease of flipping this notebook open anyhow.
The slightly rounded edges give away the two speakers tucked underneath them as well as a ventilation grill placed on the lower side of the laptop.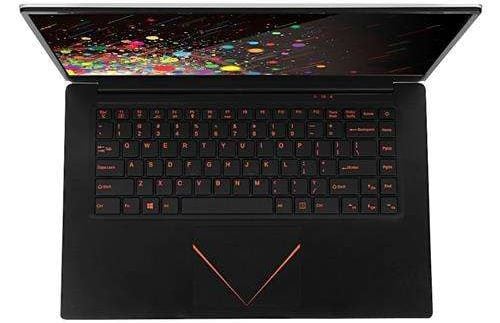 The X8S Pro measures 357x235x18 mm and weighs 1.7 kg. With a 15.6-inch screen and a full-sized keyboard and a generously sized touchpad that offers excellent control, this new notebook from T-bao comes across as a well-designed, good-looking device.
The T-Bao Tbook X8S Pro' Display
The T-bao notebook comes with a 15.6-inch IPS display, which is quite broad. It boasts a full HD IPS display, with all the right elements of a good display in place.
And so, image quality and resolution are the least of your worries with this offering.
The X8S Pro does not hop on the bezel-less bandwagon but the margins around the screen are fairly narrow, so there is no additional chunk to an already broad screen.
The NVIDIA GeForce 920M graphics card under the hood further powers the high definition capabilities of this device, allowing you to enjoy full HD display in 1920×1080 resolution.
This coupled with the large display makes for an exceptional viewing experience.
The GPU here is also equipped to support 4k videos as well as the H.265 video formats.
The inclusion of a mini HDMI port also allows you to share your viewing experience with a broader audience.
The use of IPS screen can be a cause of concern for some users but if you consider the price point of this notebook, the viewing experience accorded here is more than satisfactory.
Impressive even, some would say.
T-Bao Tbook X8S Pro Specs
The T-bao Tbook X8S Pro is powered by an Intel Atom x5Z8350 CPU, which is a fairly low power-driven processor capable of a processing frequency of 1.44 GHz.
The burst style of the CPU is what balances the processing speeds of this chipset, making it equipped to meet sudden processing demands seamlessly.
The processor, along with the 6GB DDR3 RAM and 128 GB of eMMC internal storage memory, makes this notebook just right for meeting all your everyday computing needs, be it work-related assignments, surfing the web or watching videos and movies, without a glitch.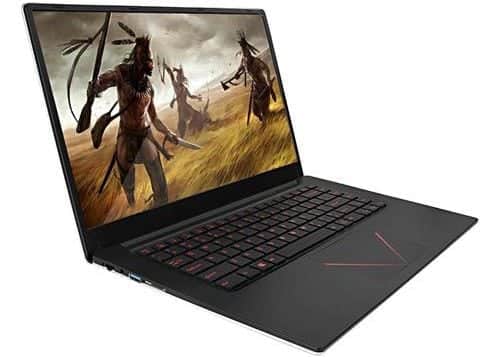 Along with this, you also get an Atom Cherry Trail X5-Z8350 processor – a quad-core processor with a quad-threaded resolution that once again accords a clocking speed of 1.44 GHz and comes with a 2MB cache.
The notebook also packs a Celeron J 3455 chip, which was originally designed for desktop PCs but has since been adopted for mini PCs as well.
The chip boasts of better performance capabilities as compared counterparts such as the N3350 and N3450 that are a regular fare in most laptops shipping from China.
And finally, you get the NVIDIA GeForce 920M graphics card here, which works rather well with the Windows 10 Home operating system.
Going by the graphics card configuration of the Tbook X8S Pro, it isn't the best gaming laptop even in the mid-range segment, but then again, given the price point of the device, the gaming capabilities included herein are quite a bargain.
Operating System
The T-bao Tbook X8S Pro runs a Windows 10 operating system out of the box, which is undoubtedly one of the best OS for home-based users that this device is targeted at.
The inclusion of additional supporting features such as Cortana is a definite advantage that enhances the overall user experience more often than not.
Memory
The T-bao Tbook X8S Pro sports 6GB of DDR3 RAM with ultra-fast capabilities and 128 GB of internal storage memory.
The notebook has adequate RAM to run any computer game, including some of the heavy-duty ones.
This ability is further enhanced by the NVIDIA GeForce 920M Graphics card that provides the much-needed extra power dose to help the laptop run games and provide an augmented graphics quality.
The real drawback here is the 128 GB that is just not enough to store all the game data that a gaming laptop is expected to handle. An external hard drive is your only saving grace here.
Thankfully, the X8S comes with USB 3.0 support that makes connecting an external hard drive quick and hassle-free.
Camera
The X8S Pro also sports a built-in front camera that is primarily meant for video calls. It also comes with a 0.3 MP webcam and microphone to support video conferencing.
Battery
Since the X8S Pro postures as a gaming laptop, respectable battery life is almost non-negotiable.
The notebook comes with a 9,000 mAh lithium battery with fast charging support, which is pretty generous for a regular laptop. However, since this T-bao notebook is a gaming laptop, the battery can leave you wanting for more.
Even though the makers promise an uninterrupted run time of 7 hours with incessant use when tested for multiple tasks such as web browsing, watching YouTube videos at varying volume levels and a brightness of 75 percent, the battery lasted a little over four hours on a full charge.
This means you have got to keep a charger handy and preferably keep your device plugged in when using it for gaming, for an uninterrupted ride. So, the battery isn't the strong point of the X8S but it isn't exactly disappointing either.
Verdict
The T-bao Tbook X8S Pro is a device that finds that fine meeting point between quality and affordability.
This new mid-range gaming laptop by T-bao is an excellent choice for anyone looking to indulge in a full-blown gaming experience on a budget.
This T-bao notebook is currently available on Gearbest for $430.05.