Android Tipster participates in the Amazon Affiliates program and may receive a small percentage of a sale at no extra cost to you when you click some links on our site
It is definitely not the first time that Tesla is making news for saving lives from otherwise fatal accidents. On 27th December last year, dashcam footage from a Tesla Model X went viral. The video showed the autopilot feature of the car that predicts a collision and started braking before it even happens. The new report shares a similar story.
A Model S driver and his passenger walked away unharmed after the vehicle fell off a 500-foot cliff and ended up upside down in a trail. When asked about the cause of the accident, he said that a deer made him swerve off the edge while he was driving on Grizzly Peak Blvd on his way to the Oakland hills.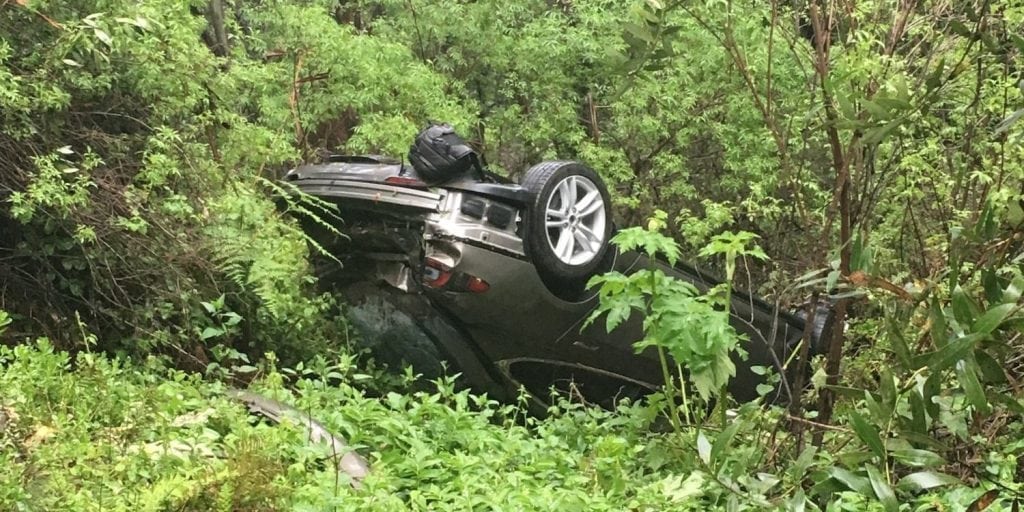 "While Driving perhaps a tad too spirited, a deer appeared at a curve at the worst possible moment. I instinctively (mistakenly) swerved to avoid it and my car ended up over the edge. We tumbled perhaps 150-200 feet down a steep slope, ended up upside down." says the driver.
Although the accident sounds extremely terrible, nothing serious has happened to the driver and the passenger. They have got only tiny bruises and muscle soreness from the unfortunate incident.
He thanks Tesla for taking the occupants' safety as their number one concern and saving them from an otherwise fatal accident. Even with such a heavy impact, the interior cabin of the car was totally intact, however, the front and rear sides seem completely damaged. It is the roof that played a crucial role since the vehicle rolled and ended up upside down.
The driver, amazed by the quality of Tesla cars, is planning to buy a new Tesla soon. He also recommends everyone to be a bit more cautious while driving through these mountain roads at night.