Images are proving to be very productive these days. Whether it is public relations or eCommerce marketing campaigns, images bring results. According to a research study, with every single day, there is an addition of over 1.8 billion images to the internet. This massive number of images include logos, infographics, product images, personal images, and various other types of images.
With such a massive number of images being uploaded to the web daily, it is quite difficult to find images using conventional text search queries. It could be really hard for a web user to get the search results he wants. The search system needs to move one step ahead to bring the results according to the requirement of a user.
Suppose a person saw a sophisticated looking lounge chair, and he wants to purchase a similar product but don't know where he could find a chair similar to the one he saw. Similarly, there is another person who saw a beautiful landscape image of probably a tourist site which touched his heart, and he wants to go there at any cost, but he doesn't know much about the place. He doesn't have any minimal clue about the name and exact location of this site.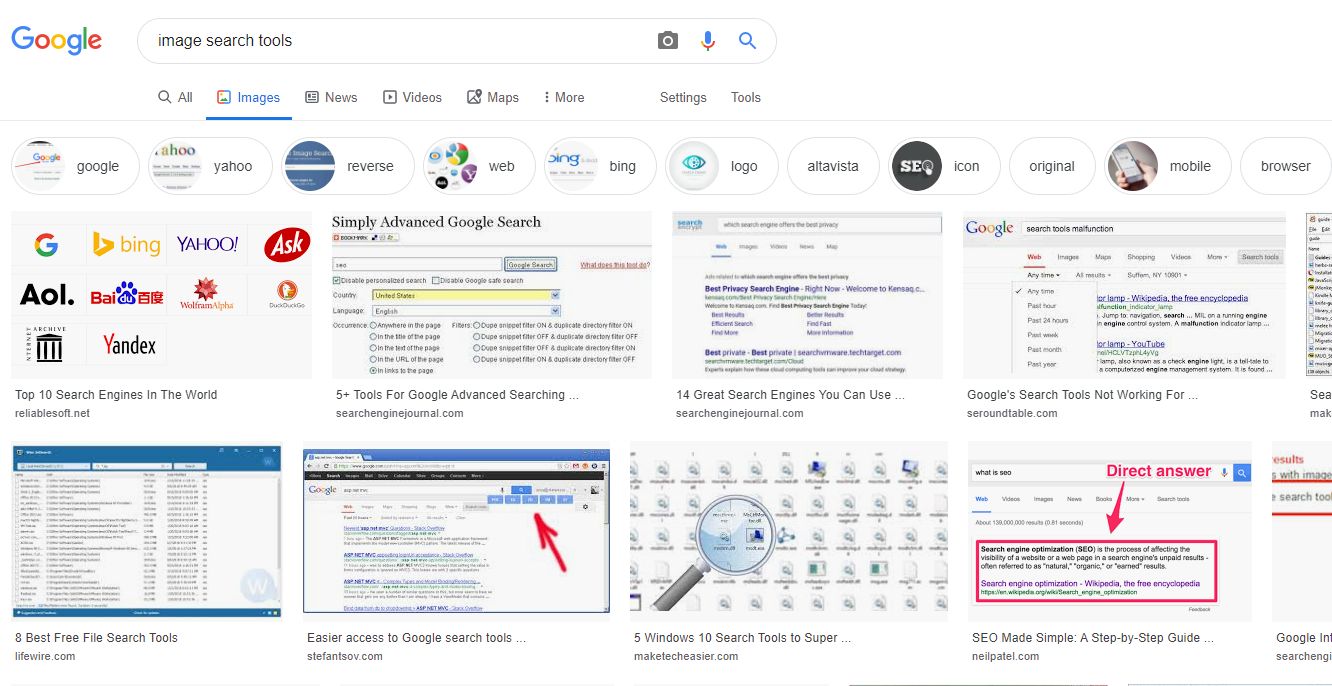 This is why reverse image search is a great solution. Users upload an image from their device, and there you go; relevant images and data are displayed in a fraction of seconds. This search technique has made the life of web users rather comfortable and gave them an easy solution for their search needs.
However, there is an issue, almost 70% of internet users access the web through their smartphones. Amongst this massive proportion of smartphone users, 60% have smartphones working on Android OS. Sometimes, these users face issues while searching and don't know how to perform reverse image search using their Android smartphones. We noticed the issue and did some research to help these users in resolving the issue.
In this article, we will discuss some efficient tools compatible with Android OS for reverse image search. We will take a closer look at these tools and describe their functionalities in detail. These tools are listed below:
Just access the Prepostseo website from your phone's browser and then go to the reverse image search page. As soon as you land on the page of reverse image search, it will ask you to upload a photo, paste the URL of a photo or simply research with a keyword.
This tool is so efficient that as soon as you press the search images button, it would come up with the results. A plus point of using this tool is its ability to search comprehensively on multiple big search engine platforms like Bing and Yandex, in addition to Google.
This tool is totally free to use, suppose if you want to crop a photo before using for search by image purpose, you can simply crop the photo while making the main element prominent using another efficient tool named image cropper available on the Prepostseo website. This Prepostseo reverse image search tool is an excellent option for reverse photo lookup if you want to get results from multiple search engines for image search in a fraction of seconds.
Whatever you do, and wherever you go, Google is always with you. Google has plenty of products to help you in your daily routine of life. Similarly, Google has its own product to help Android smartphone users for reverse image search. Google Assistant is a smart virtual assistant present in any Android smartphone with Android OS 7.0 'the Nougat' and further.
If a user wants to do a reverse image search using his/her mobile phone, then it is really easy for the user. The user just has to access Google's assistant in the smartphone by saying 'hello Google', pressing a button, or performing a gesture on the android smartphone, and Google assistant will greet the user. Now, the user just needs to press the logo of the camera, which is the logo of Google Lens.
This Google Lens would help the user in getting the information about any product or object very swiftly. The Google Lens would open the camera of the smartphone and then click the photo of the object he wants to know about. As soon as the user clicks a snap, Google Lens comes up with relevant results and information about objects.
Moreover, this tool has the ability to translate content written in any foreign language to the native language of the user. It doesn't only translate the written content but also notifies the user about the language which is being translated.
Android smartphone users can use this tool to search by image and get results quickly. It is a fast, efficient, safe, and secure solution for reverse photo lookup.
When it comes to apps for image search available on Google Play Store, the Photo Sherlock is regarded as a prominent name. One of the most significant features of this image finder app is its easy user interface. Even a layman who is new to smartphone or Android OS platform can use this app easily without having any problem to understand the working of this app.
This app would enable you to look for images through reverse image search by using the camera of your phone directly. You can also upload pictures from the camera roll and gallery of your phone. You can also crop the image after uploading to focus on the object or element you want to look for. After cropping and focusing on the main element in an image, this app brings the result in a matter of seconds with the help of Google.
You can use this app for an efficient reverse photo lookup while using your Android smartphone.
Wrapping Up
Android is the biggest smartphone OS platform used by millions of people around the world. You can use your Android smartphone for the purpose of reverse photo lookup. We have used some efficient tools for this type of search. Next time when you want to search by image, remember to use these tools. Good Luck!