Android Tipster participates in the Amazon Affiliates program and may receive a small percentage of a sale at no extra cost to you when you click some links on our site
TronXY X3S DIY 3D Printer
The TronXY X3S can be best described as an affordable alternative in the large-capacity 3D printers category, priced at a modest under $300.
This DIY 3D printer kit from TronXY is in direct competition with the likes of Creality CR-10, which enjoys a huge fan following but also carries a heftier price tag of nearly $440.
Not only does the TronXY X3S challenge the Creality CR-10, but it is also modeled to mimic a variety of its features and technical specifications such as the v-slot aluminum extrusions and all-metal frame and pulley bearings for all the three axes.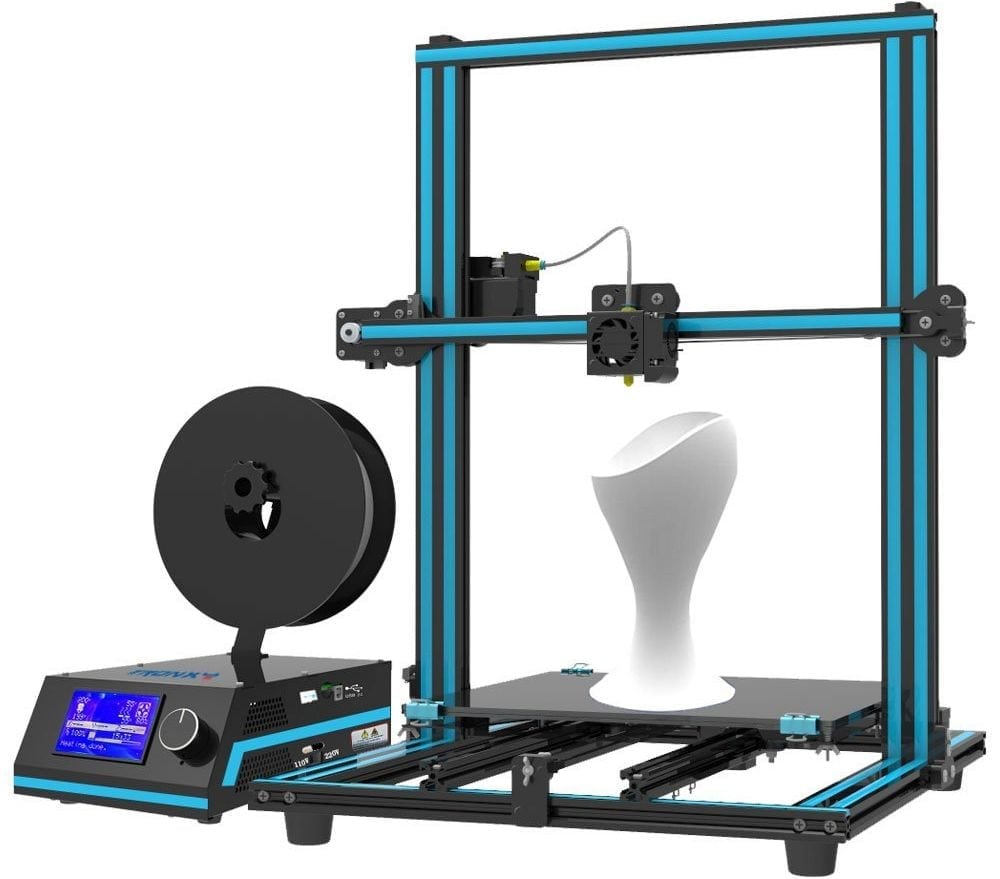 The TronXY X3S is also an improvement on the X3 variant by the Chinese manufacturer, which was smaller and plagued by a wobbly design.
The biggest flaw of the X3 was its print bed carriage design, which contributed to its shaky movements even after assembling the device with precision.
TronXY has sought to correct that basic yet critical flaw with this large capacity printer.
Setting Up The TronXY X3S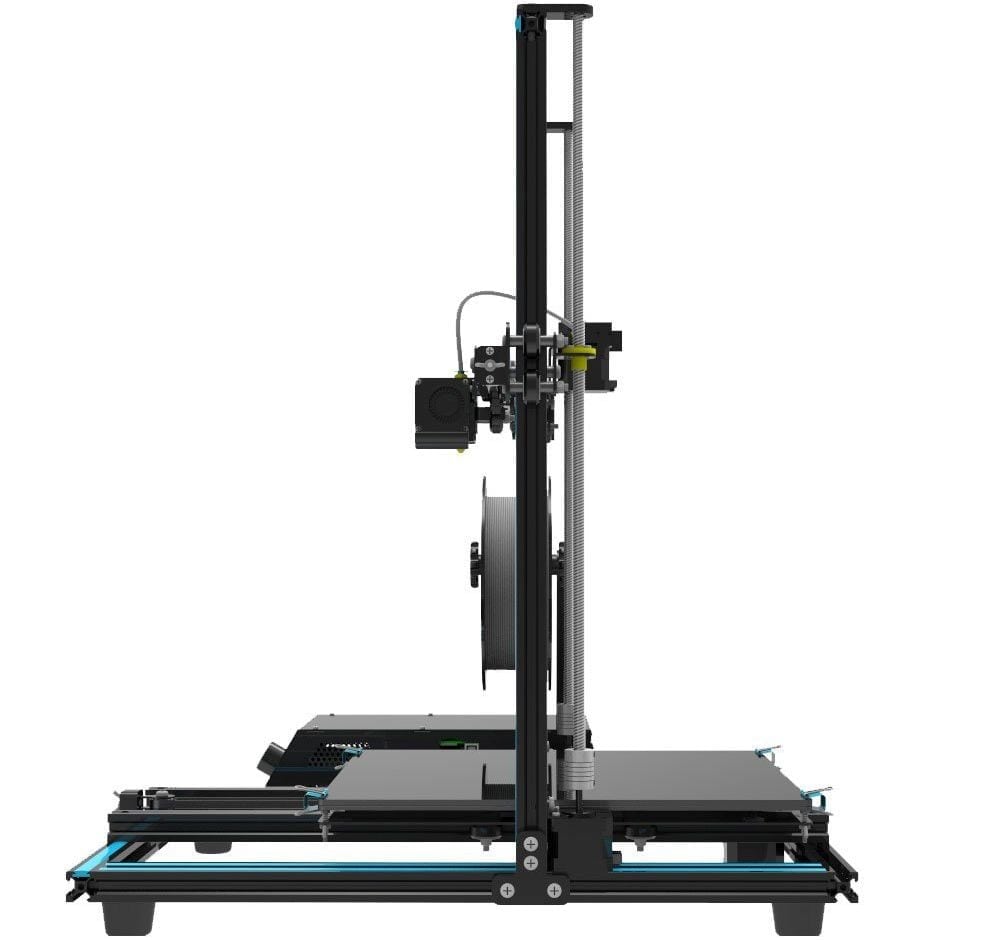 The TronXY X3S is a DIY kit shipped with a few pre-assembled parts.
Even so, there are quite a few elements that you need to put together to get this printer up and running, and that can take anywhere up to 10-11 hours, even for those who are well-versed with the dynamics of assembling such DIY kits.
You may need a partner or someone to assist you in the process to get this done, as assembling this device involves putting a lot of pieces together and tightening of nuts.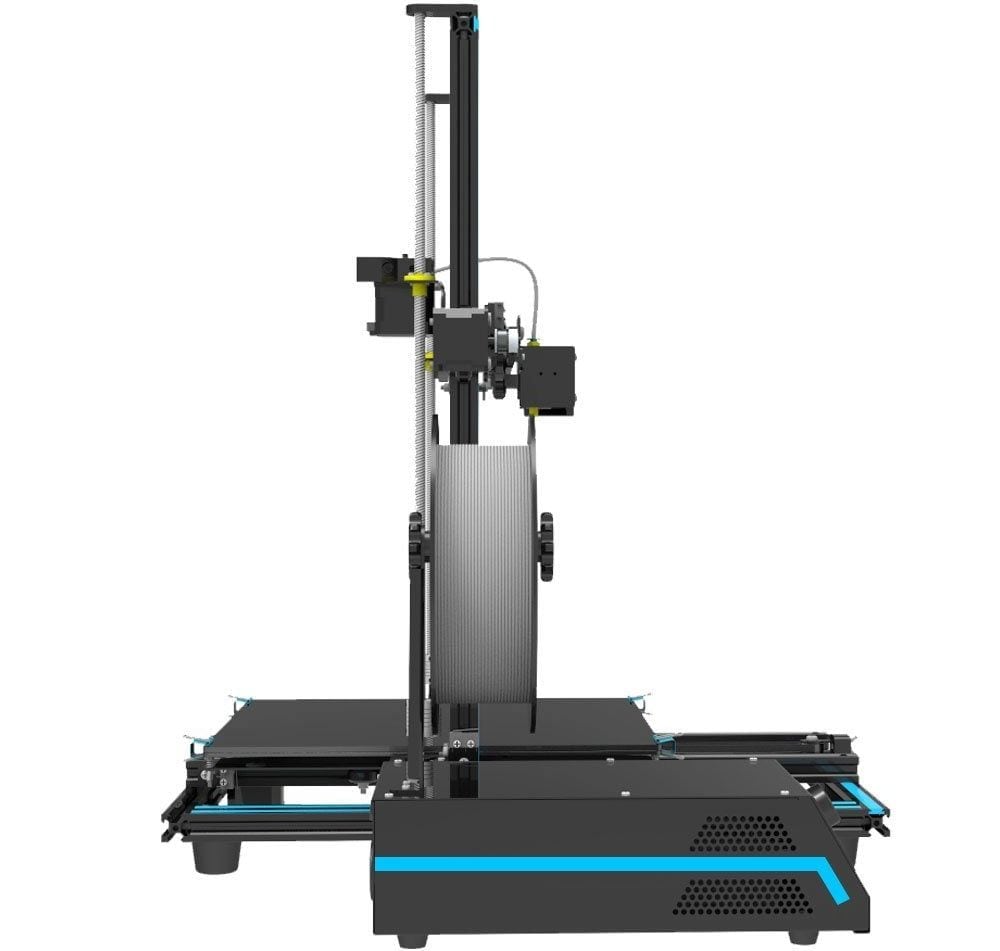 The pictorial depiction and the manual included in the packaging are not of much help and some SD cards may be missing the soft version of the instruction manual altogether.
The issue of missing manuals in the SD cards has been raised by quite a few users on online 3D printing forums and communities. In that case, you can simply look for assembly instructions online.
Once set up, the X3S stands tall with its dual X, metal frame, large build volume, making it look like a promising machine.
The X3S' Design
The TronXY X3S sports an elegant design with clean, simple lines.
The belts here are steel-reinforced, and only two pieces of the entire body are printed and four are made of acrylic, besides the acrylic power board and supply.
It is supported by four feet, one on each corner, which lends the structure greater stability, and the frame itself feels sturdy enough, bringing a promise of longevity to the device.
The only thing that could have further enhanced the design (and functionality) of this device is the addition of a parts cooler mechanism.
X3S Features and Specs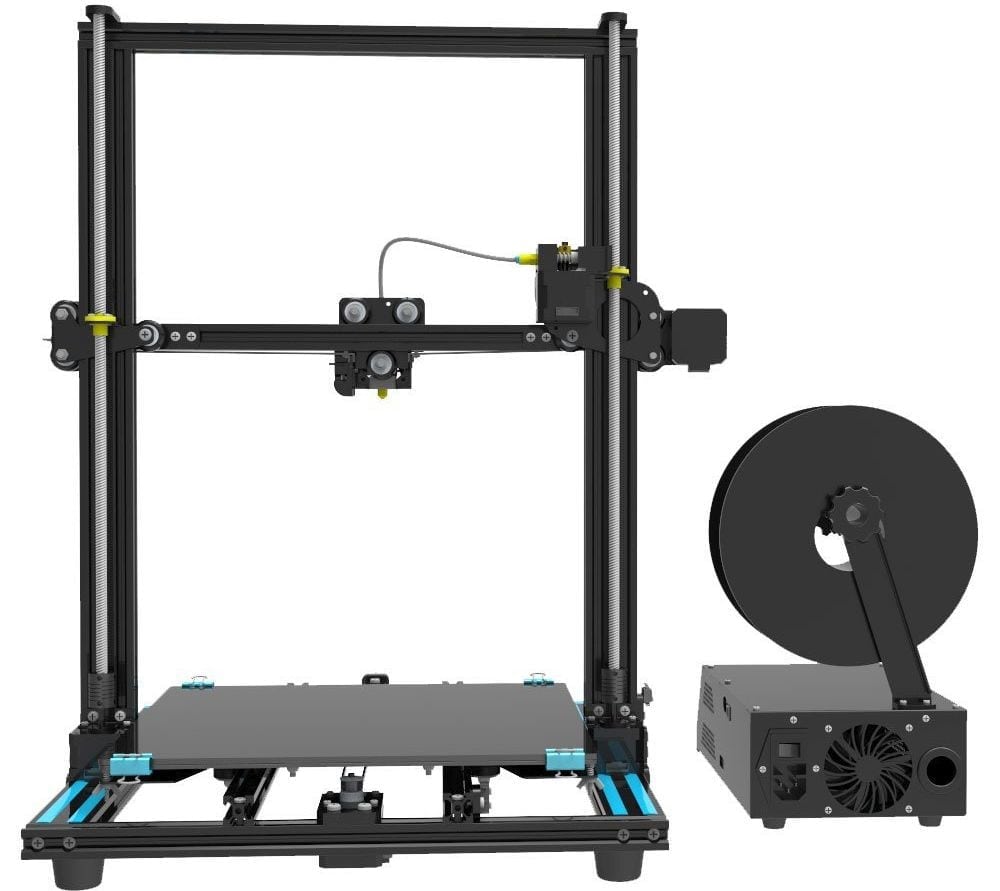 With its two extrusions supporting the print bed, TronXY has completed eliminated the problem of wobbling in the X3S.
One of the biggest draw points for this printer is its large print area of 330x330x400 mm, which is a huge improvement on the X3's 220x220mm build size and makes it ideal for printing large objects.
Apart from these two key improvements, the X3S also comes with an additional y-axis and a dedicated L bracket to support the y-axis extrusion to add to the stability of the structure.
The console box here is not mounted on the printer and instead offered as a standalone extension to the printer's body.
Although this makes the console box more accessible, it also makes the X3S a space-consuming offering. Another factor that does not work in favor of the X3S is its messy wiring.
Almost everyone using this printer will struggle with arranging the mesh of wires neatly in order to keep them from becoming a hindrance to the printing process.
The console box sports an LCD screen and is fitted with a control know, the mainboard, and a 240W power supply.
The control box also has room to house a small MOSFET, which is not pre-installed in this printer despite its enormous print bed.
This is definitely an upgrade TronXY should work on to make the printer safer to use as well as for prolonging the life of its mainboard.
All in all, the X3S feels like a sturdy device with a functional design as long as it is assembled correctly.
Most of its elements, such as the pulley bearing and v-slot extrusions, have a clean and simple design – if you overlook the wiring that is – and that clearly works in favor of the X3S, both in terms of appeal and printing performance.
One may encounter some quality control issues while working with this printer, but it is important to bear in mind that it is a Chinese DIY kit that offers large print volumes at an affordable $300, so it is essential to keep your expectations realistic and be prepared to make tweaks as you go to troubleshoot from time to time.
Filament Support
The X3S is a dual extrusion printer, with FDM printing support.
It is equipped with two extruders – the MK10 extruder and MK8 hot-end, and a Bowden extruder drive with 0.4mm nozzle.
The printer is compatible with a large variety of printing materials, including PLA, PVC, PVA, PC, ABS, HIPS, and Wood filaments.
With a filament diameter of 1.75mm, it can accord a print speed between 20 and 150 mm per second, depending on the type of material being used and the complexity of the design.
Print Performance Of The X3S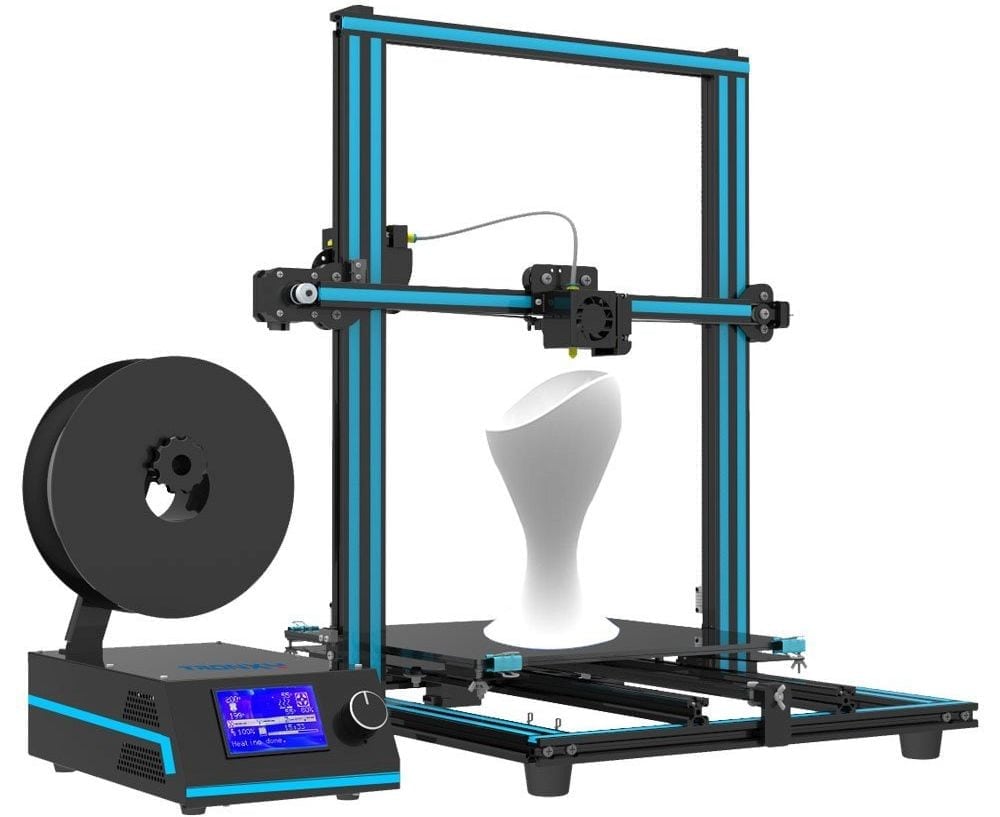 In the beginning, the X3S offers some mixed results, but it is a device capable of offering very good print results once you learn how to get around some of its inherent limitations.
For instance, the bent structure of the flexible coupling shafts can meddle with the alignment of the lead rods, resulting in some noticeable shift in printed layers.
This problem can be fixed by simply replacing the flexible shafts with rigid aluminum ones, and you can see a phenomenal improvement in the print results.
The other flaw is that the heated bed here takes forever to heat up, taking up to 35 minutes to reach a temperature of 70 degrees Celsius.
This can be a bit of bummer, but you can't do much about it other than being patient, especially when printing with materials such as ABS.
Verdict
The TronXY X3S is undoubtedly capable of producing realistically good results.
It is also one of the most affordable large-capacity 3D printers out there, which makes it truly aspirational for 3D printing enthusiasts who like to experiment with big and bold prints.
Yes, it has its share of pros and cons – like any other DIY kit available today – but none of its flaws are critical enough to write off this device. It is a promising device that offers value for money.