Android Tipster participates in the Amazon Affiliates program and may receive a small percentage of a sale at no extra cost to you when you click some links on our site
If you're looking for a tutorial on how to unfollow Twitter accounts that have not been active for a period of time, this short tutorial is going to show you how. First, we need to decide how long an account needs to have remained inactive to fall under the category of accounts we want to unfollow.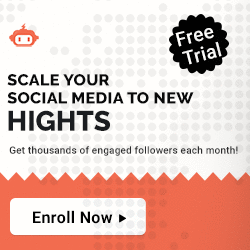 Is it 30 days? Is it 60? 90 maybe?
That number will vary from one individual to the next. Personally, I prefer to unfollow all Twitter accounts that have not been active in the last 30 days.
So, let's get started and you'll get to decide for yourself.
As usual, the first step would be to load your Twitter account on Jarvee. This tutorial will show you how.
Next, click on 'TOOLS' (on the vertical bar on the left) and then click on the Twitter account whose inactive followers you want to unfollow (see image below).

Once you click on your Twitter account, you'll be able to see most of the tools and features available for use on your account. But since here we're only interested in unfollowing inactive Twitter followers, you're going to click on the Unfollow tab, check 'Do not unfollow active accounts – if they have posted in the last [30] days'.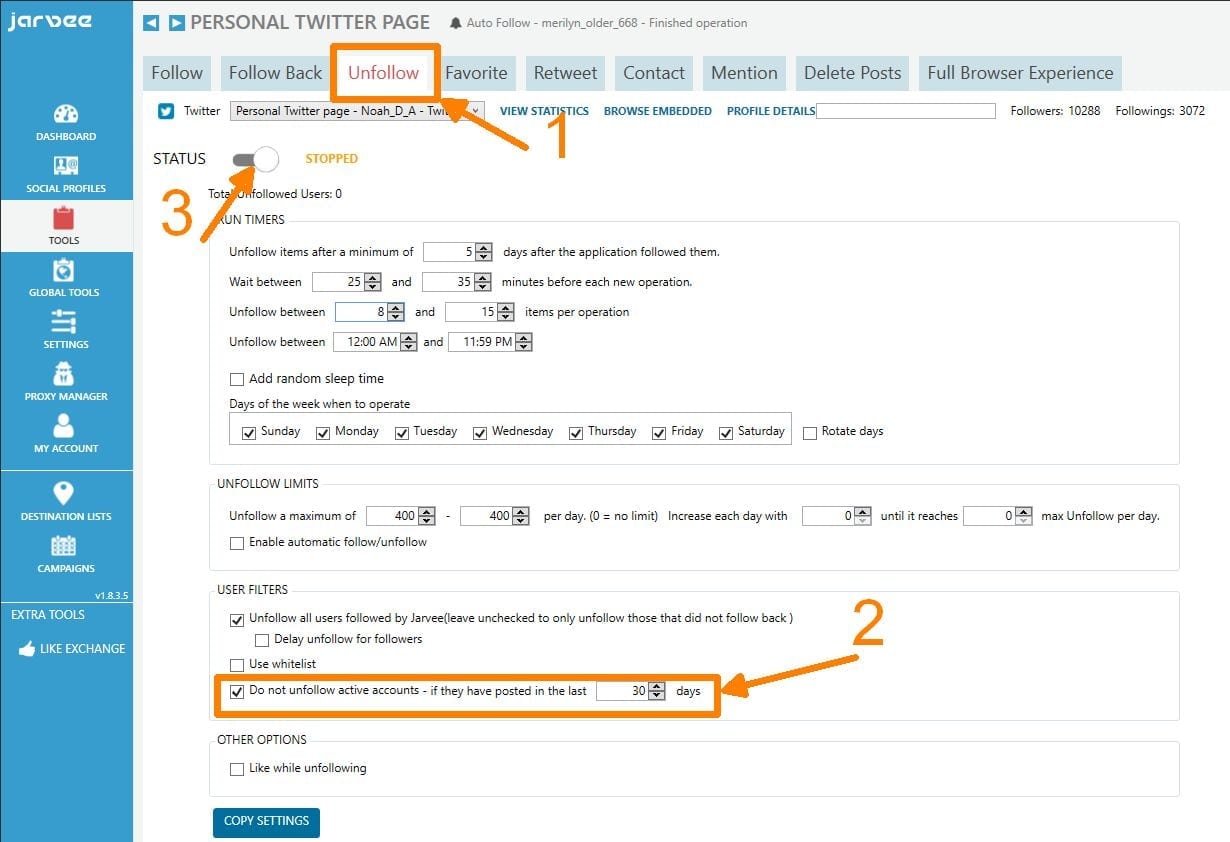 You're at liberty to choose what settings you prefer so don't feel restricted by my own.
I chose to unfollow inactive accounts 5 days after following them. This means that Jarvee will check whether the accounts I followed in the last 5 days have posted within the last 30 days and will unfollow those that hadn't. It will also unfollow everyone else including those that I followed outside of Jarvee as long as they weren't active.
I have also chosen to unfollow all users I followed including those that followed me back. However, I actually prefer to keep those that followed back but in this case, I'm going to unfollow all accounts that haven't been active in the given period of time.
Once you're pleased with your settings, toggle the button (3) next to 'STATUS' and Jarvee will begin unfollowing inactive accounts.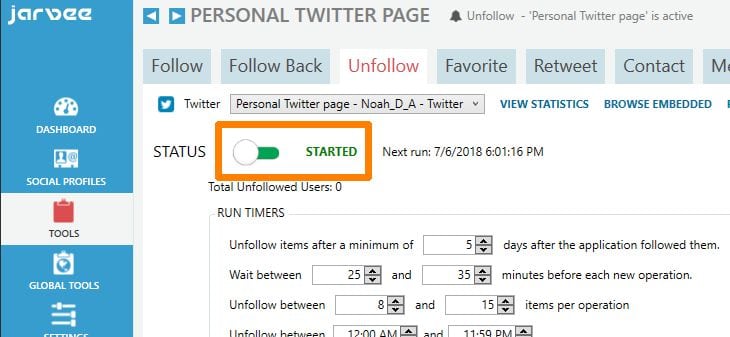 If you run into any issues please use the comments section below to ask for help.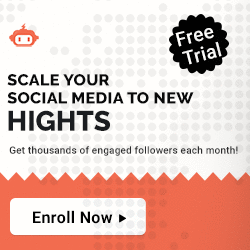 Until next time!