The XIDU PhilBook Laptop
XIDU, an emerging Chinese laptop manufacturer in Shenzhen, is coming up with a new budget laptop supported by Windows 10.
Featuring the high-quality performance of XIDU series, XIDU PhilBook is a touchscreen 2-in-1 laptop, which was launched in order to cater to the different demands.
Although it is sold in the under the $300 category, its performance is equal to or even surpasses that of its premium counterparts from large bands in many perspectives.
Now, let's take a look at the detailed information of the newly-launched product.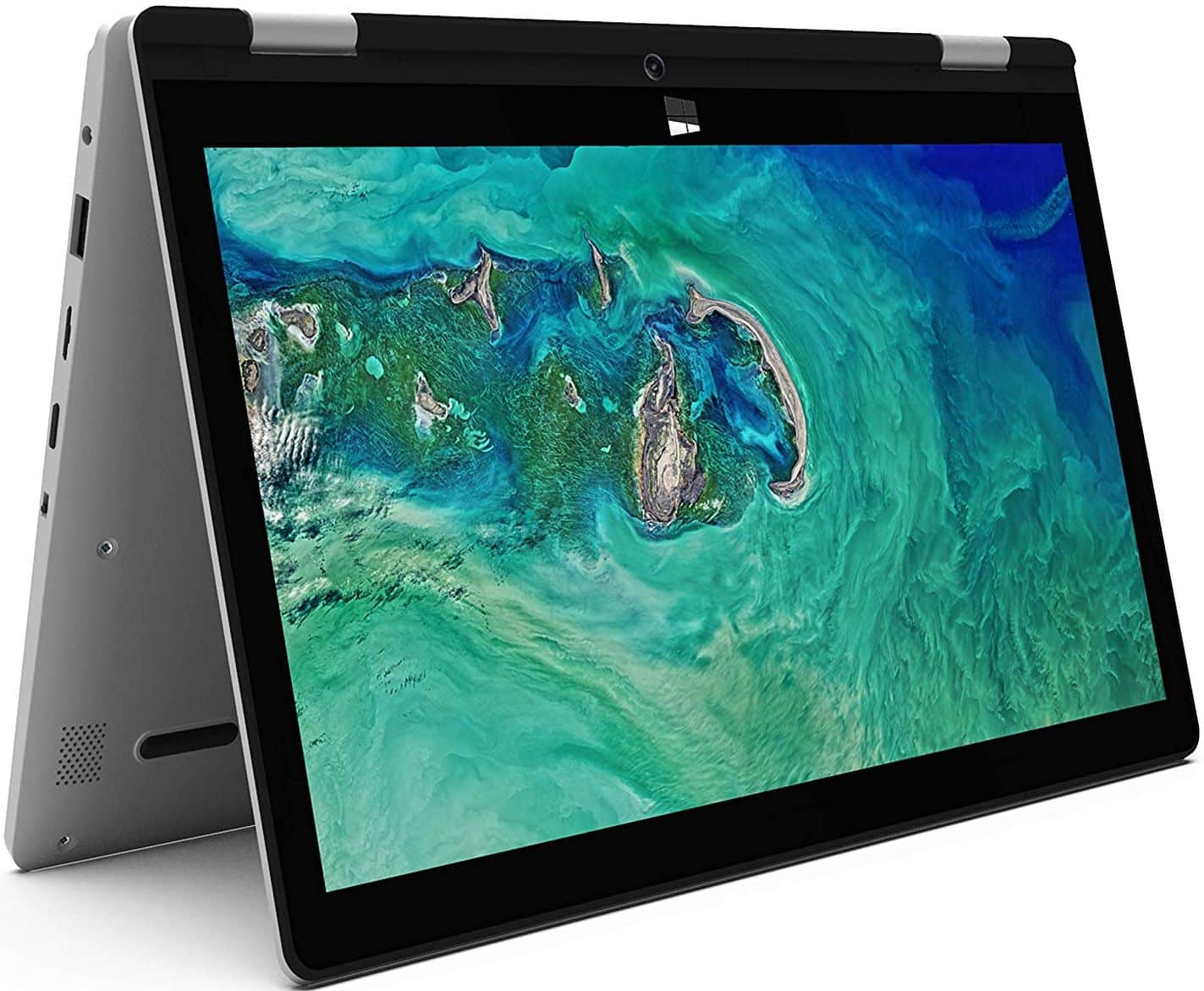 XIDU PhilBook Specs
2-in-1 convertible laptop with 360-degree hinge and touchscreen

11.6″ multi-touch Full HD (1920*1080) IPS display

Intel Atom Quad-core 1.44GHz processor, max up to 1.92GHz

4GB RAM 64GB ROM, support up to 128GB TF card expansion

802.11b/g/n WiFi and Bluetooth 4.0 wireless connection

Ports: 1x USB 3.0, 1x USB 2.0, 1x MicroSD Card Reader, 1x Mini HDMI, 1x Headphone Jack
The Philbook Laptop Features in Detail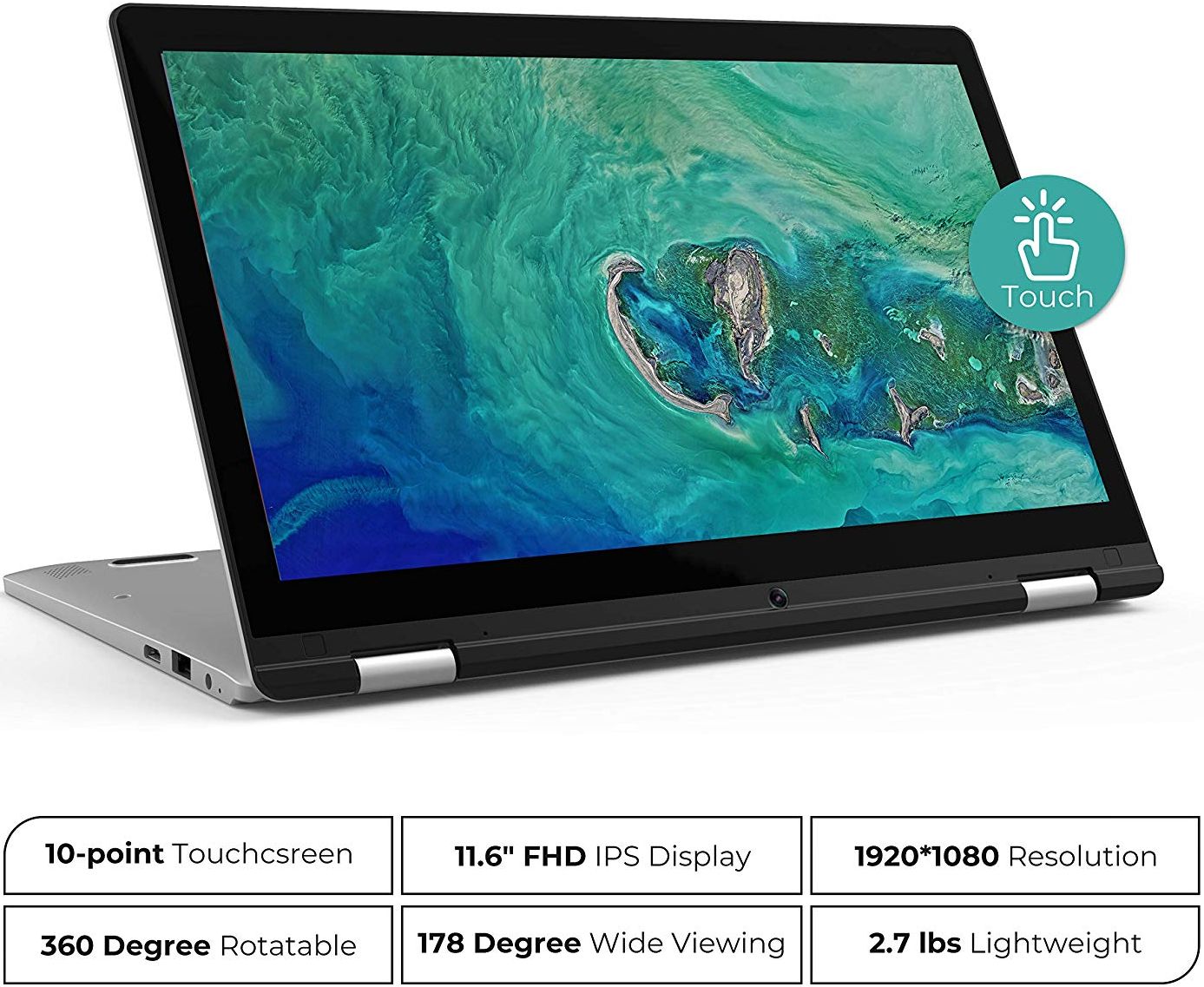 2-in-1 Convertible Laptop – Last about 7-8 hours
The 2-in-1 convertible Philbook laptop with the design of 360-degree hinge and touchscreen provides various options for users.
On the one hand, the 360-degree hinge enables users to switch between four modes at any time, respectively laptop, tablet, stand and tent modes which are perfect for different situations!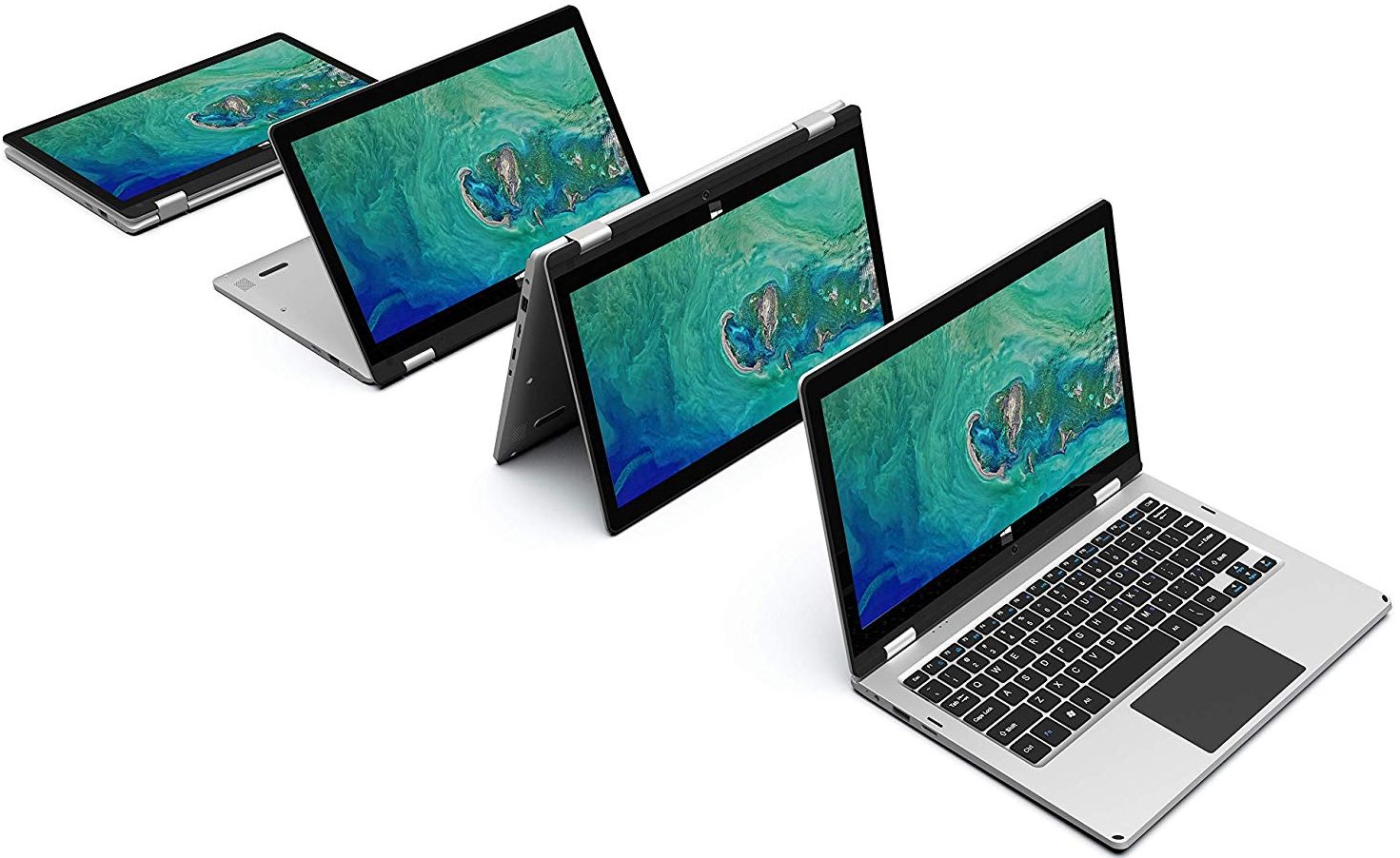 For example, the tent mode makes it easy and convenient to share the screen with your friends. But please press the NumLock key (top right corner) if the letters and numbers on the keyboard do not match when typing.
On the other hand, adopting the touchscreen design, it allows users to drag, click, type anything with fingers, completely getting rid of the need to use a mouse and a keyboard.
This 2-in-1 laptop has a long battery life, up to 7-8 hours per day on normal usage, meaning that you can enjoy it the whole day whether at home or outside.
Large Screen With Excellent Resolution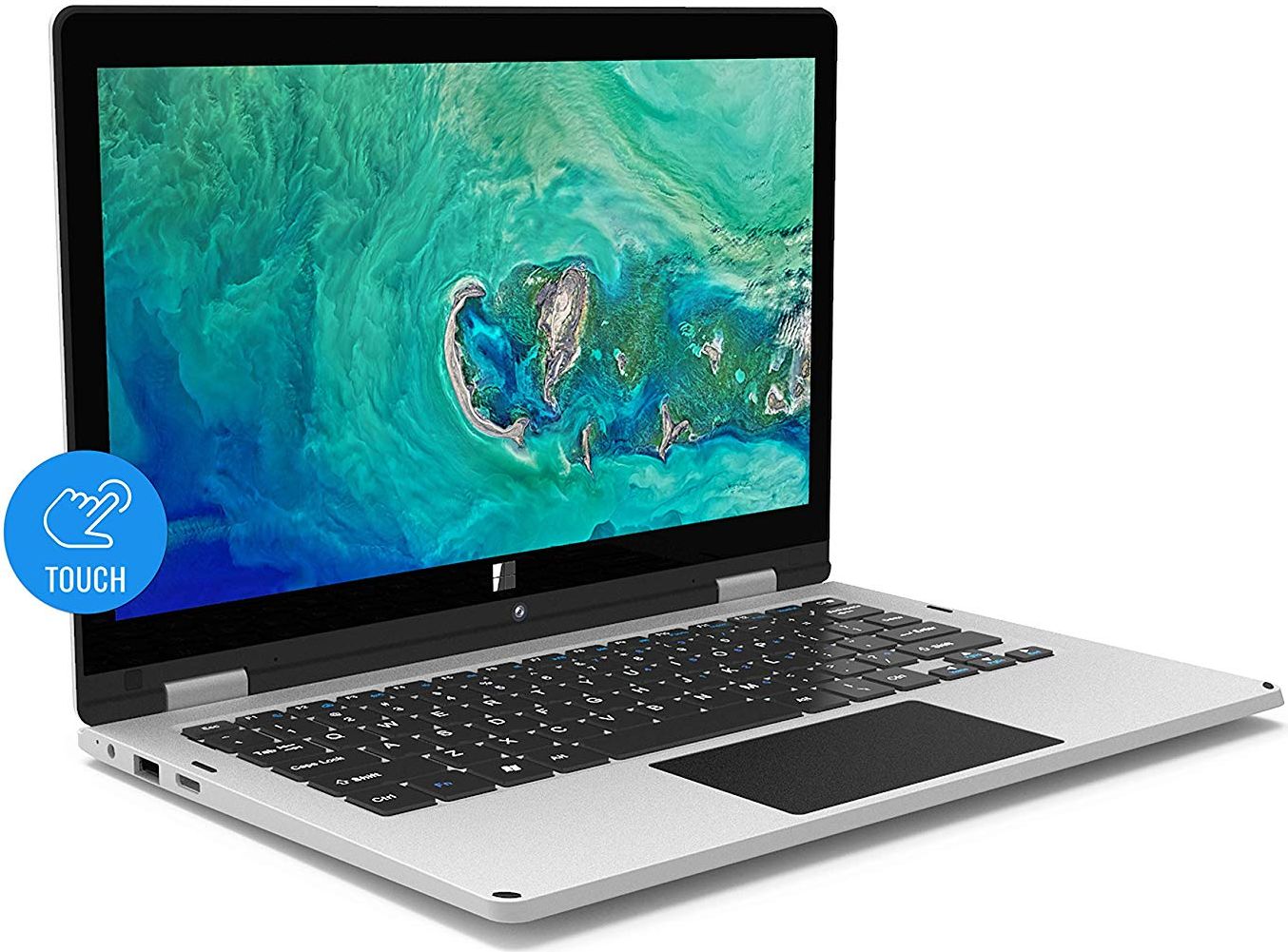 As we all know, IPS display offers a great number of advantages such as true and precise colors, excellent dynamic scenes, large visual angle, and environmental protection.
Many other budget laptops usually adopt TN display to save cost, but the new 2-in-1 convertible laptop employs the former, revealing not only XIDU's pursuit of quality but also its mission to offer users great user experience.
The vast majority of users like to use full HD screen when playing on their mobile phones, and laptops are no exception.
The 11.6-inch full HD makes it enjoyable to watch images and videos, as well as handle other important multitasks.
What's more striking is the 1920×1080 resolution. A high resolution means that you can have a clear and colorful picture display, but more importantly, our eyesight will be protected.
Processor, Storage, and External Connections
The 2-in-1 convertible Philbook laptop is equipped with the Intel Atom Quad-core 1.44GHz processor which can be maxed up to 1.92GHz.
It also comes with 4GB RAM and 64GB SSD (supports up to 128FG TF card expansion), enabling users to operate common office software.
Besides, it has various external ports, including 802.11b/g/n WiFi and Bluetooth 4.0 wireless connection, USB 3.0, USB 2.0, MicroSD Card Reader, Mini HDMI and Headphone jack.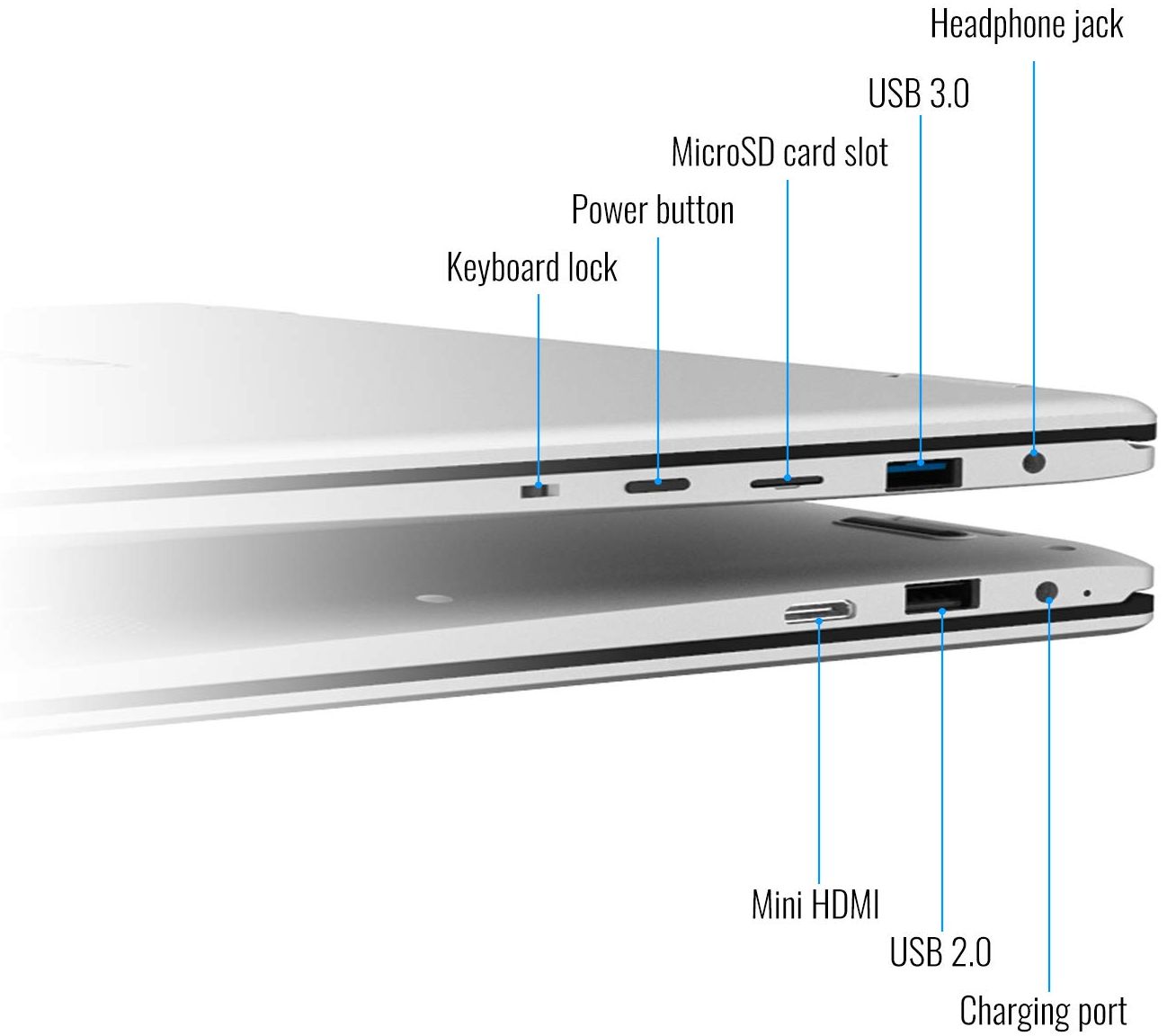 If you've been wanting to own a decent laptop that comes with the modern features found on the well-known premium brands but couldn't because of a limiting budget, the XIDU Philbook laptop would make a pleasant alternative.
You're getting both a laptop and a tablet all in one, that performs decently, comes with plenty of features and is also very easy to take with you anywhere without feeling like a burden.
Its battery will also last long enough until you get back home and charge it ready for the day that'll follow.
Availability of the XIDU Philbook Laptop
The Philbook is available for purchase from the Amazon store at a discount.