A Review of 2020's Best Gaming PCs Under $1000
Many top gaming PCs manufacturers have woken up to the need for bringing down the prices of their offerings in order to remain relevant and competitive.
This paradigm shift in approach has been triggered by an influx of modestly priced yet technologically advanced devices in the market, with electronics giants like Microsoft and Sony too, offering premium gaming consoles in the $500 price range.
The result? A sudden spate of options for buyers looking for a well-performing best gaming PCs under $1000.
Of the myriad options available today, here is a rundown on some of the best gaming PCs under 1000 Dollars.
CyberPower PC's Gamer Dragon Review
The gaming PCs built and customized by CyberPower enjoy a legendary following among the gaming community.
The company is one of the oldest players in the gaming PC manufacturing, and the years of experience and expertise have lent it a definitive edge over its competitors when it comes to offering pre-assembled gaming PCs with the best possible hardware on a budget.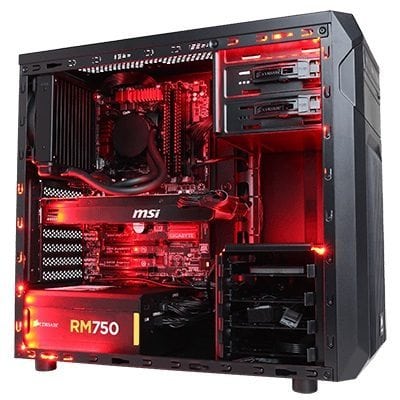 The CyberPower Dragon is no exception to this. It is a powerful, robust 4K gaming PC on a budget. There are a few pre-built PCs on the market today that can match its performance and price point.
The Dragon is fired up by an 8-core AMD FX8320 processor and AMD R9 380 4GB graphics card, which makes streaming through AAA titles in 4K resolution a breeze.
The speed and response time are further enhanced by 8GB of Dual Channel Memory on this gaming PC.
This gaming PC in the under $1000 category is loaded with advanced features such as Windows 10 Home operating system, Venom Boost Fast support, 1 TB of hard drive space, DVD and CD optical drives, high definition 7.1 audio feature, onboard LAN network, and USB 2.0 ports.
With a fast processor, high-end graphics card, abundant space, the Dragon has everything you need for enjoyable gameplay.
Asus GR8 II-T069Z Gaming PC Review
The GR 8 II, a gaming PC characterized by its small ITX form factor, comes across as a clone of the CyberpowerPC Xtreme VR with its GTX 1060 video card and i5-7400 processor.
The fact that Asus has managed to roll out a gaming desktop with virtual reality capabilities at a competitive price point is what makes the GR8 II truly desirable.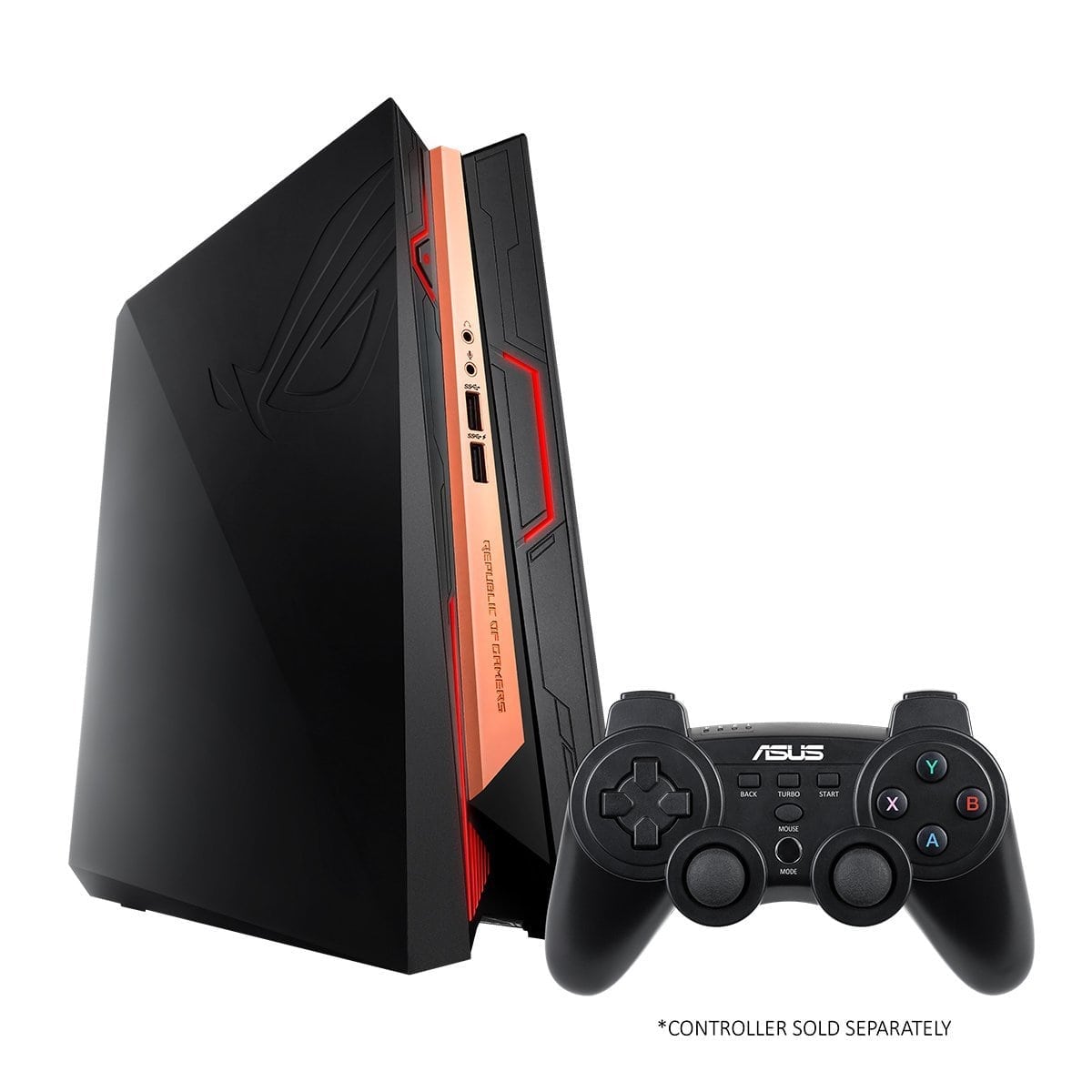 The powerful processor and video card combination make the UR experience near seamless with minimal technical hiccups.
The GR8 II is a pre-built gaming PC that is designed to impress, both in terms of its hardware as well as its looks. The desktop PC sports a sleek and edgy design that make it look more like a gaming console that a gaming desktop.
The addition of bronze-colored connectivity ports adds to its modish appeal. The GR 8 II comes with a solid 512 GB SSD. The gaming PC is also available in a 1TB hard drive variant, which has an even lower price point.
If you are really looking for a device with monstrous storage space, the GR8 II-T069Z model offers a combination of 512 GB SSD and 1TB hard drive.
All the models of this Asus offering, except for the base variant, also sport 16 GB of RAM space.
Lenovo IdeaCentre 710 Review
At the first impression, the Lenovo IdeaCentre 710 does not look or feel like a typical gaming PC.
The use of the GTX 960 card does somewhat compromise the gaming power you can expect from this PC and is certainly not the strongest point of this offering.
However, the Intel i7-6700 CPU capable of clocking a 3.4Ghz speed that can even be enhanced up to 4.0Ghz, along with 16GB DDR4 RAM is what truly fires up this gaming PC.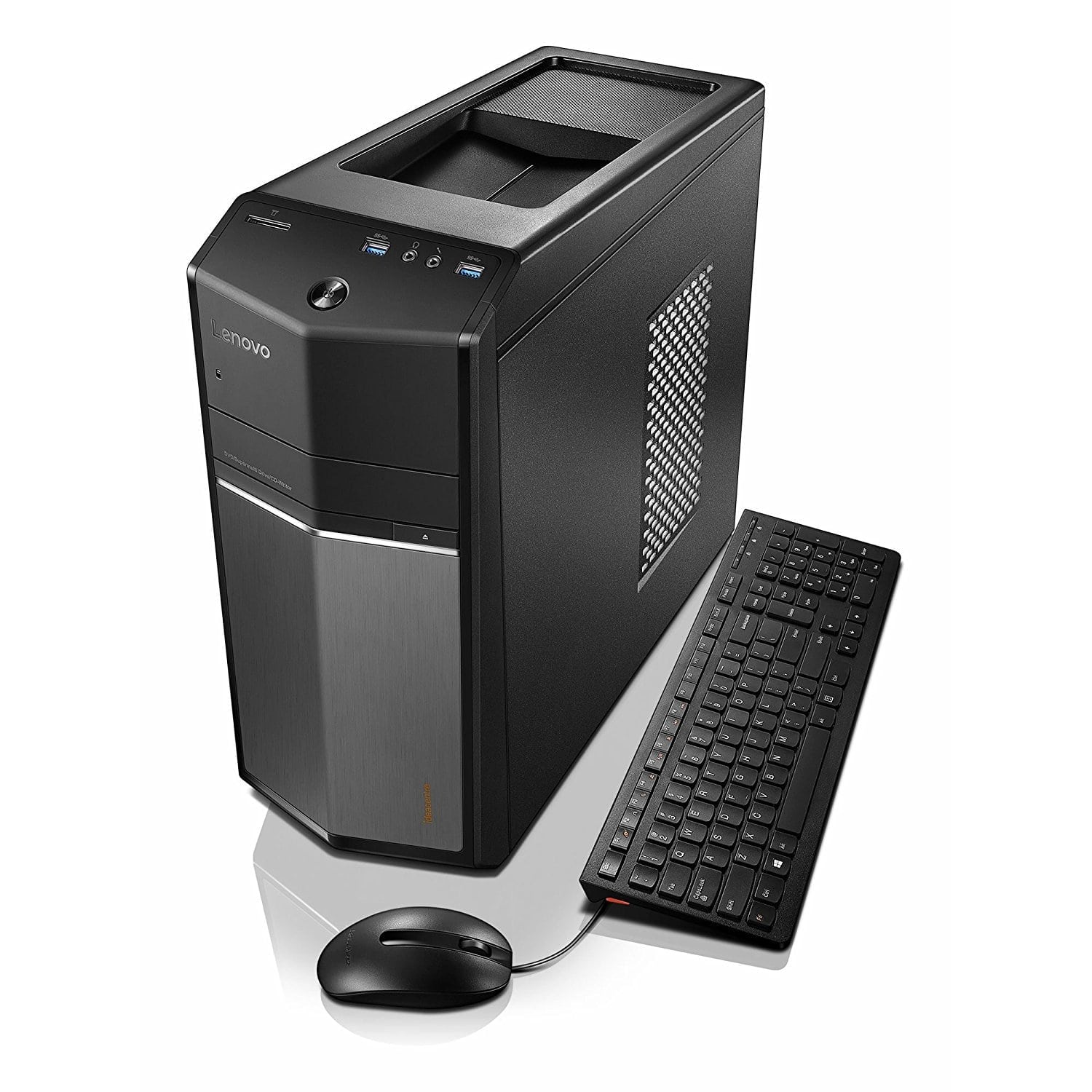 The combination makes multitasking on the device easy breezy.
It is this capability that makes the IdeaCentre 710 an ideal combination of gaming and a work computer rolled into one.
The use of a dated video card does limit the scope of games you can play on this PC, as some of the recent ones that are built on High setting and run at resolution in the range of 1080p-1440p may not be compatible with the device at all unless you are willing to upgrade to a more powerful graphics card.
For casual gamers looking to blend in their gaming usage with everyday computer-related tasks, the IdeaCentre 710 is definitely a worthy choice.
Asus G11CD-DS71 Gaming PC Review
Asus really seems to up its game in the realm of gaming PCs. The fact that two Asus offerings have made the cut in the best gaming PCs under $1000 selection stands testimony to it.
The Asus G11CD-DS71 too has been created with a view to offer users a single PC for gaming and work-related use, offering maximum value for money.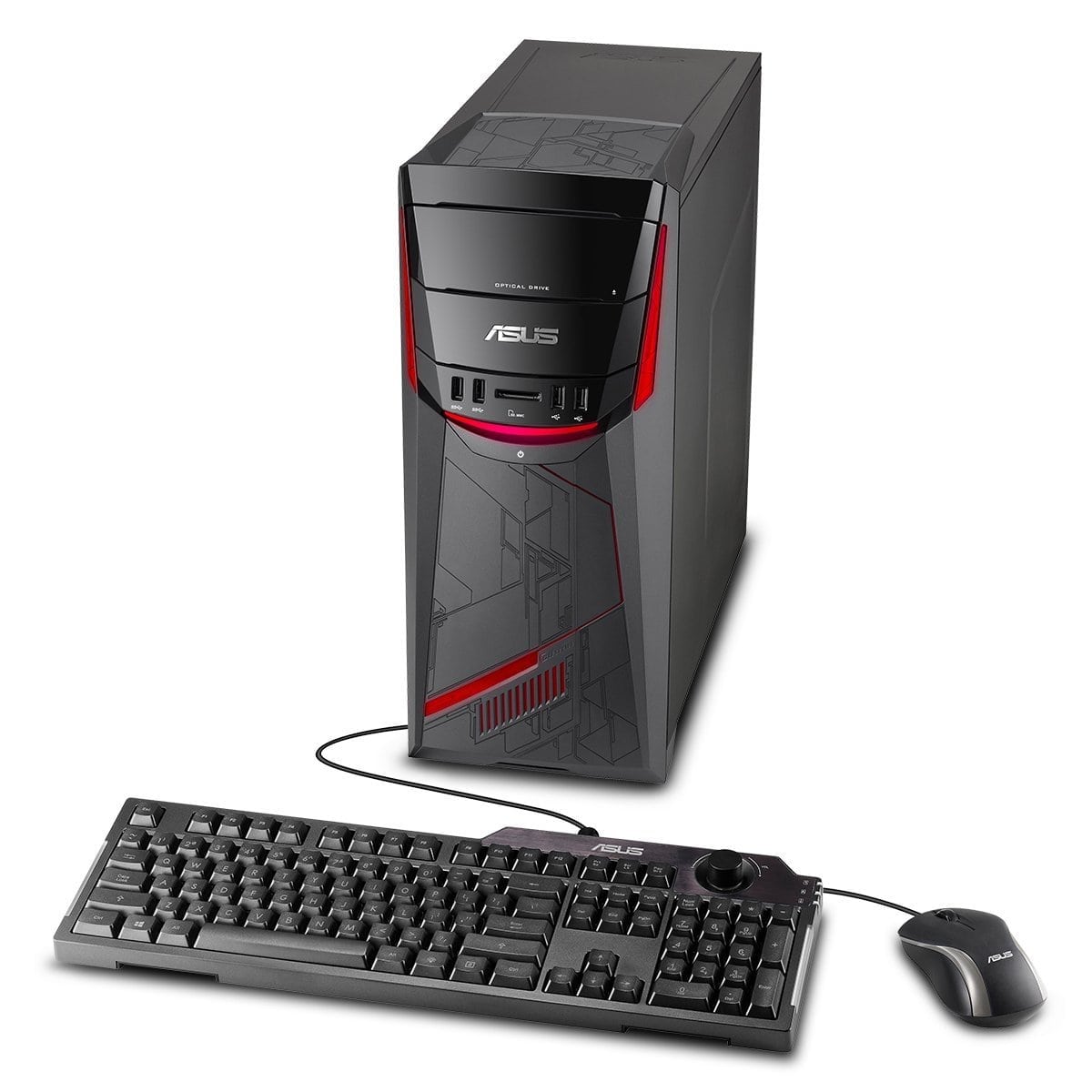 The Asus, however, has more gaming feel to it in terms of design and functionality. It boasts of an Intel i7-7700 processor capable of 3.6Ghz processing speed and an advanced GTX 1050 video card.
The processor and the graphics card here are both meant for faster processing rates.
It is a relatively new entrant in the gaming PC market, which gives the advantage of coming loaded with some of the most advanced features that can support the most recent and heavy-duty PC games.
The hardware, the design, and the performance, all speak for themselves, making the Asus G11CD-DS71 a desirable offering for every gaming enthusiast.
Alienware Aurora Gaming PC Review
This sleek mid-sized gaming PC comes equipped with the beastly power to run 4K visuals and VR gaming, making it a dream offering at an affordable price point.
Powering the capabilities of the Aurora is a combination of the speedy Intel Core i7 processors and the advanced Nvidia GTX 1080.
The addition of features such as customizable lighting and configuration options definitely add to the wow-factor of this machine, making it an ideal pick for both amateurs and hardcore gamers.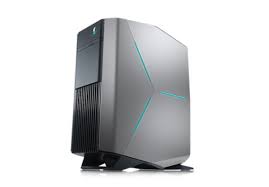 Another drawcard for this gaming PC is that is has been built to support upgrades, meaning you can get access to future specs without having to spend a bomb on a whole new machine.
The chassis of this gaming PC has been smartly designed to allow easy access to different components, making changing the storage drives and graphics card extremely easy.
If you are looking for a powerful beast with great performance and room for upgrades, the Alienware Aurora R5 Gaming PC is meant for you.