Have you ever stared at your android smartphone and thought to yourself:
"How the heck did I buy this one?". Admittedly, going for the cheapest Android phones that cost less than $300 was a colossal mistake not too long ago. If you paid any amount below this you basically set yourself up for a heartbreak, one that would take you long to recover from.
That's because the cheapest Android phones were barely usable for their Stone Age software, subpar performance and terrible display. The average minimalist would not answer their phone in public.
But times have changed and Android smartphones have come a long way. So attractive are the features Android brings you today that even Blackberry couldn't wait any longer to join in on the feast. If you haven't read about Blackberry's super sexy Android smartphone that they're currently working to release then read about it here: The New Blackberry Android Phone – The Priv.
Granted, I would be lying if I told you for instance that the Samsung Galaxy S6 Edge Plus pack no added advantage over a regular Android smartphone that goes for less than half the amount. Truthfully you're getting more functions, a faster and sleeker device maybe, but do you really need all those? And are you sure inexpensive smartphones do not pack those features? And what if you want to get your teenage kid a reliable smartphone that you can reach them on and avoid the usual "…but mum my batteries died and i couldn't call you back…"?
Cheaper Android smartphones are cost effective alright, but you're getting a lot more. Some can cost as little as $110, they're not locked, they're without carrier commitments and with no contract.
An unlocked smartphone allows you to subscribe to any service provider anywhere you find yourself in the world and probably at a far much cheaper price.
So why go for an expensive phone when you can get a cheaper one that serves you just as good?
It takes time to dig around for the best deals for Android phones and frankly, most are usually reserved for the guy at your local retail store who buys them in bulk and sells them to you at roof top prices.
But since you're reading this, you're in luck today. I got my hands dirty for a good amount of time to find you the best deals for Android smartphones so you won't have to do the dirty work yourself.
Here are 7 pocket-friendly Android phones that promise to spare your dignity.
Cheapest Android Phones 2015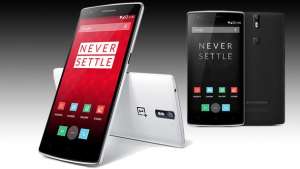 First in the list of the cheapest Android phones is the OnePlus One. Previously, to buy the OnePlus One you had to have been invited. It was introduced by startup based in China. The phone is now available for purchase by anyone who wants one. It has a powerful software that only premium range phones can run.
Specs:
Display: 5.5inch LTPS with TOL, 1080p
Processor: 5GHz quad-core Snapdragon 801
RAM: 3GB
Storage: 16/64GB with no SD extension
Camera: 13MP rear LED flash, Sony Exmor RS sensor, 6p lens, f 2.0, 4K, HDR; 5MP front, f 2.0, 80 degrees field of view
Battery: 3100mAh
Connectivity: GPS, GLONASS, MicroUSB 2.0, Wi-Fi a/b/g/n/ac, Bluetooth 4.1, NFC
Networks: GSM/WCDMA/FDD-LTE/TD-LTE
Dimensions:9 x 75.9 x 8.9mm, 162g
Colors: Silk White, Sandstone Black
With its lightweight body and sleek design, Huawei packs a whole lot of bang for $250 bucks.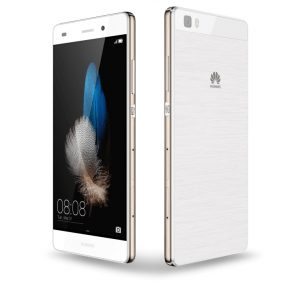 Beside its eye catching design, the P8 Lite comes with 16GB of internal storage along with a microSD slot and a 5inch 720p display. Its performance is solid for a phone this cheap and although its screen may not be at par with the likes of the Samsung GS6 you're getting more than your money's worth by purchasing this phone.
Specs:
Display:0inch 720 x 1280 resolution, IPS LCD capacitive touchscreen, 16M colors, Multitouch
Processor: Qualcomm Snapdragon 615 MSM8939, 1.5GHz Octa-Core
RAM: 2GB
Storage: 16GB, MicroSD slot
Camera: 13MP Rear with ring flash, 1080p video, 30fps; 5MP Front, 720p video, 15fps
Battery: 2200mAh
Connectivity: GPS 850/900/1800/1900; UMTS B1/2/4/5; LTE L2/4/5/12/17; LTE CAT4, Bluetooth 4.0, Wi-Fi 802.11 b/g/n
Dimensions:62 x 2.77 x 0.30inches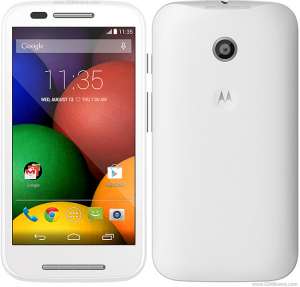 Comes with a variation of either black or white and also interchangeable multicolored bands that adds a splash of colors onto its body.
The phone has a decent 4.5 inch 540 x 960 display and 8GB internal storage and a microSD slot which make it perfectly usable.
The software stands out and is better than most phones that cost four or five times its cost.
Specs:
Display:3inch, 540 x 960, qHD, 256ppi, Features anti-smudge coating and Corning Gorilla Glass3
Processor: Qualcomm Snapdragon 200 with 1.2GHz dual-core A7 CPU Adreno 302, 400MHz single-core GPU
RAM: 1GB
Storage: 4GB internal memory, microSD slot up to 32GB
Camera: 5MP Rear Camera, Capture 30fps FWVGA (MP4, H.264, H.263), upto 720p playback capable FWVGA (MP4, H,264, VC-1, WMV-9, DivX 4/5/6)
Connectivity: GPS, GLONASS, BeiDou, Bluetooth 4.0 LE, Wi-Fi 802.11 b/g/n, 2.4GHz
Dimensions:8 x 64.8 x 12.3mm (6.2mm at edges)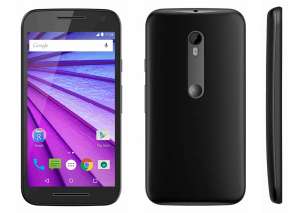 If you want something that looks a little more pristine than the Moto E then you won't mind adding a few dollars and grab yourself the Moto G which packs a 5inch 720 display. The Moto G also has dual front facing stereo speakers flanking the screen resulting in a more pleasant video watching and music streaming.
It comes with 8GB internal memory with a microSD slot.
Specs:
Display: 5inch, 1280 x 720 resolution (294 ppi), Corning Gorilla Glass 3
Processor: Qualcomm Snapdragon 410 quad-core 1.4GHz Adreno 306 GPU 400MHz
RAM: 1GB or 2GB
Storage: 8GB or 16GB, SD slot up to 32GB
Camera: 13MP Rear f/2.0, dual color correlated temperature flash, auto focus, burst mode, auto HDR, active viewfinder 1080p video 30fps; 5MP f/2.2, display flash, auto HDR, burst mode
Connectivity: GPS, MicroUSB 2.0, Wi-Fi 802.11 b/g/n, Bluetooth
Dimensions:1 x 74.4 x 11.6mm, 155g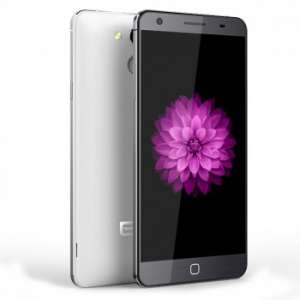 The P7000 literally performs as good as most high end mobile devices that cost 3 times its price. With a solid 5.5inch display, a 64-bit processor and top-notch GPU, the Elephone P7000 without batting an eyelid is surely the phone you want to spend your money on. Literally should'nt be listed among the cheapest Android phones.
The phone comes with 3GB of RAM which definitely makes multitasking a lot smoother.
Specs:
Display:5" Full HD IPS 1920 x 1080
Processor:7 GHz, ota-core MediaTek MTK6752, 64-bit, Cortex-A53
GPU: ARM MALI-T760MP
RAM: 3GB
Storage: 16GB, microSD slot up to 64GB
Camera: 13 Megapixel Rear Camera (SONY IMX214 f/2.0), 5MP Front cam
Connectivity: GPS, MicroUSB 2.0, Wi-Fi 802.11 b/g/n, Bluetooth
Networks: GSM, 3G, 4G LTE
Software: Android 5.0 with Google Play
Dimensions:8 x 76.3 x 8.9mm
SIM slots: Dual-SIM: SIM + Micro SIM
It's also worth noting that Elephone has made serious attempts to distinguish itself from the miriad of plastic low-end smartphones coming out of China. And the attempts paid off.

This is another budget friendly handset with features similar to the Moto G. The phone has a nice faux leather back that make the design look and feel more attractive.
Specs:
Display: 5inch 720p TFT
Processor: 2GHz quad-core Qualcomm Snapdragon 400 CPU
Ram: 1GB
Storage: 8GB internal, MicroSD up to 32GB
Camera: 5MP rear cam, 2MP front cam
Battery: 2200mAh
Dimensions:5 x 72.4 x 8.4mm, 150g
Color: Black, White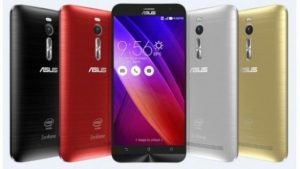 Last in our list of cheapest Android phones is the ZenFone 2. It brings a comfortable feel to the hands. It's edges are incredibly slim and fits perfectly in your hands.
The phone is powered by a 64-bit 3.3GHz Super Quad-Core Intel Atom Z3580 and Asus brags of it being the world's first smartphone with 4GB of dual-channel DDR3 RAM.
Specs:
Display:5inch Full HD display with 1920 x 1080 resolution
Processor: 64-bit quad-core Intel Atom Z3560/Z3580 running at either 1.8 or 2.3GHz
RAM: 2/4GB
Storage: 16/32/64GB internal, MicroSD up to 64GB
Camera: 13MP rear cam, 5MP Front cam
Battery: 3000mAh (Non-removable)
Measurements:5 x 77.2 x 10.9mm, 170g
Color: Osmium Black, Sheer Gold, Glacier Gray, Glamor Red, Ceramic White