A solution for Google Chrome in 2017
So it's been a week and a half since the official release of the much applauded latest version of windows, windows 10. The previous version – windows 8 was such a disaster and probably the worst user experience on desktop computers since windows 95 even if you were using the Chrome browser. Microsoft knew from the start they had their work cut out and it looks like they actually delivered this time around.
If you haven't had the chance to install Windows 10 on your computer you can find the necessary information on how to get a copy by reading: Best Windows 10 features you might have missed.
Despite the impressive new user interface and the incredible features that come with the latest installment of Windows, a few issues have been experienced. One such that has since made it's way to the internet with more people experiencing the same is Google Chrome not starting when you try to use it.
Update:
I've had Google Chrome browser installed on both of my notebooks and didn't have any issues with it since, until this morning when I tried to use it on one of my notebooks and realized it was not starting. At first, I restarted the computer and tried it over and over again but it still wouldn't start. So that's when I tried to reinstall it and kept getting the error Please close all Google Chrome windows and try again.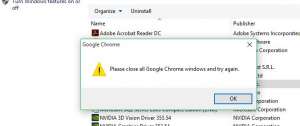 So I searched the internet for a solution and even after a painstaking 45 minutes of scouring through random tech forums and testing out the solutions offered there none seemed to work for me. Still, I found one that seemed to have solved the issue for most people (according to the number of positive responses I read), I'm going to do a summary of that and in the end, I will tell you what actually worked for me.
Google Chrome won't start – solution 1
1. Right click on Chrome's shortcut icon and select Open file location.

2. Right click on the 1st Chrome's icon and select properties. With the left mouse button click once on the account through which you're logged in and click on Advanced. See image below: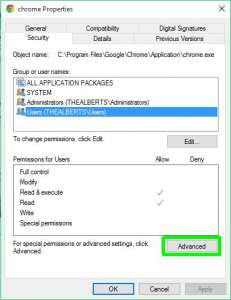 3. Select Change.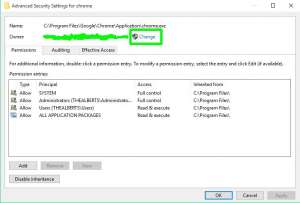 4. Type in your username as illustrated below and click on Check Names. You'll get an error if you misspelled your username or got it wrong.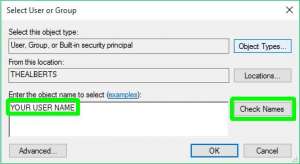 5. Finally, click on the tab that says Effective Access then select a user and repeat step 4. When done click OK, then Apply to finish. You can now test if Chrome is working on your PC. If not move on to the next option.
Google Chrome won't start – solution 2
The second solution was rather a surprise for me. After I gave up and postponed the search I decided to upgrade my already expired anti-virus. I've been using Avast Internet Security. I simply upgraded to the trial version of the PRO and after running the installation, I was prompted to restart my computer after which google chrome started working once again. The first thing I did was to install and run PC Keeper and since then Google Chrome runs seamlessly on PC. I hope either one of those two solutions works for you as well.
Good luck!
[popover placement="bottom"][/popover]