Tutorial on how to unfollow everyone on Instagram on autopilot
There are a lot of reasons why you may wish to unfollow everyone on Instagram. I've seen so many people wondering if it's even possible to do it.
The good news is you can actually unfollow everyone on autopilot and not have to do it manually especially if you have thousands upon thousands of followers.
The bad news though is, you can't unfollow everyone on Instagram at once. This is because there's a limit to how many people you're allowed to unfollow within a given timeframe.
This is not entirely something bad as you still have the option to set up a safe social media automation tool that you can leave running and it will do all the unfollowing for you.
Personally, I use Jarvee for all my automation needs. With Jarvee, you can have multiple Instagram accounts unfollowing everyone they're following.
You only need to get the trial version and use it for 5 days before it expires. I think that's a reasonable time for most people to finish up unfollowing everyone.
How to unfollow everyone on autopilot using Jarvee
We're going to be using Jarvee for this tutorial so, here's a step-by-step guide in bullet points:
Now log into Jarvee using your email and the password sent to your email
Once your account is correctly set up on Jarvee, click on ADD PROFILE and then choose Instagram
Now enter your username and password before clicking on VERIFY ACCOUNT
Wait for the status to say VALID and then click on TOOLS on the left menu bar
Now click on the name of your Instagram account and then on the unfollow tab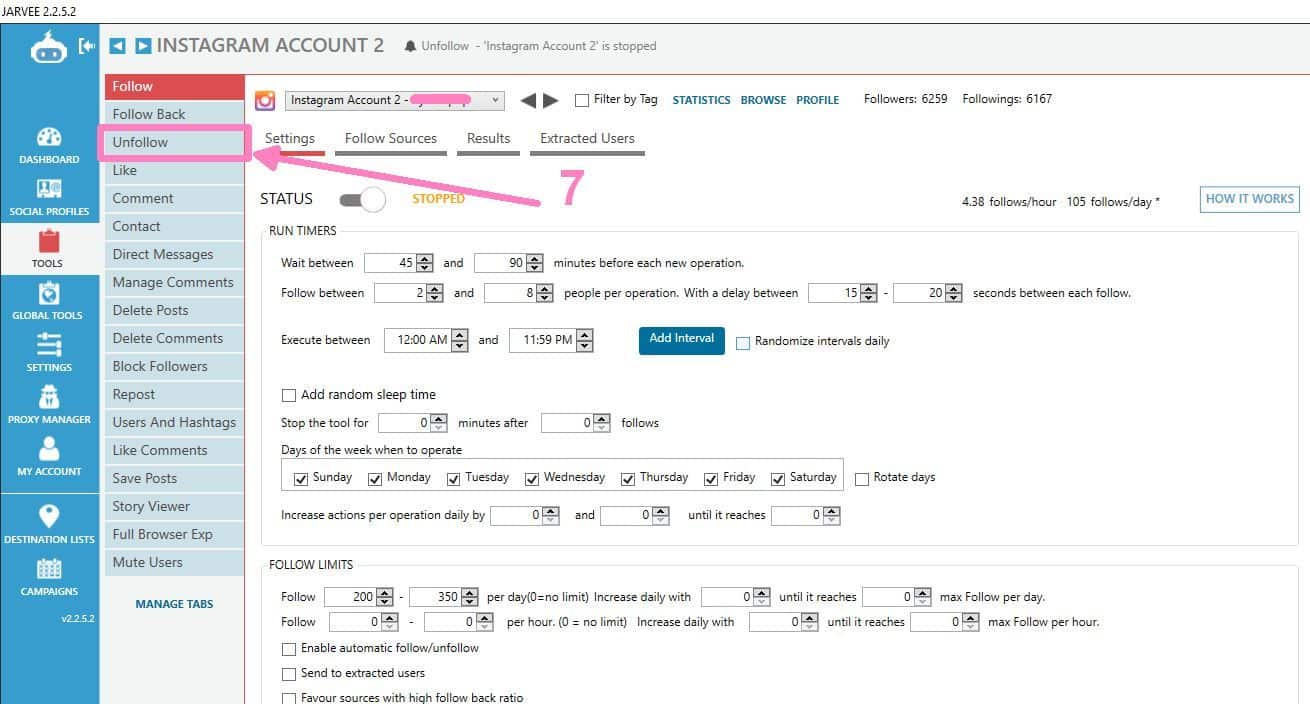 Feel free to play around with the settings to your satisfaction and then start the unfollow tool as shown in the screenshot below: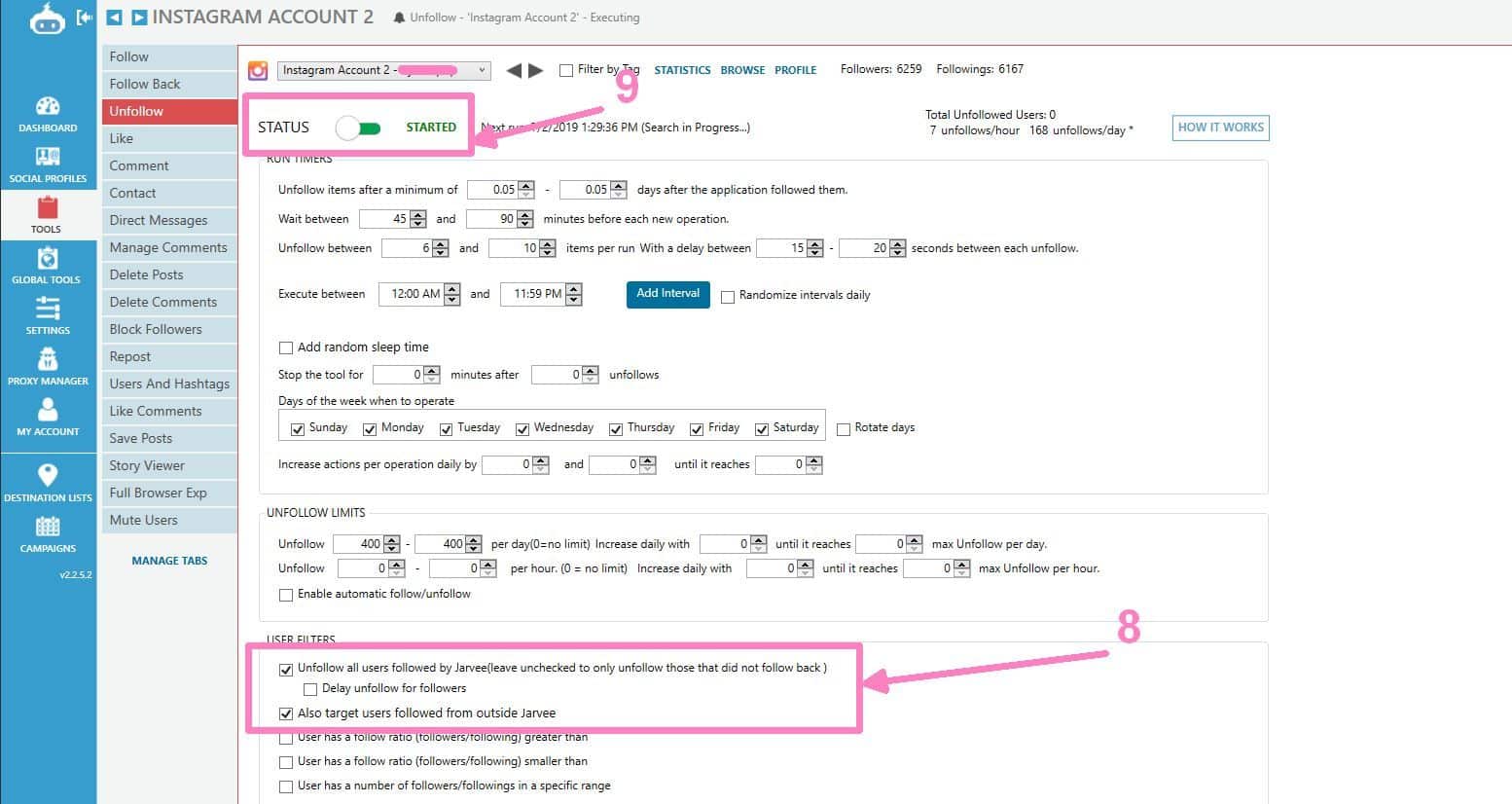 You're all set!
Note that is there are users you do not wish to unfollow you can make use of the Whitelist as shown below: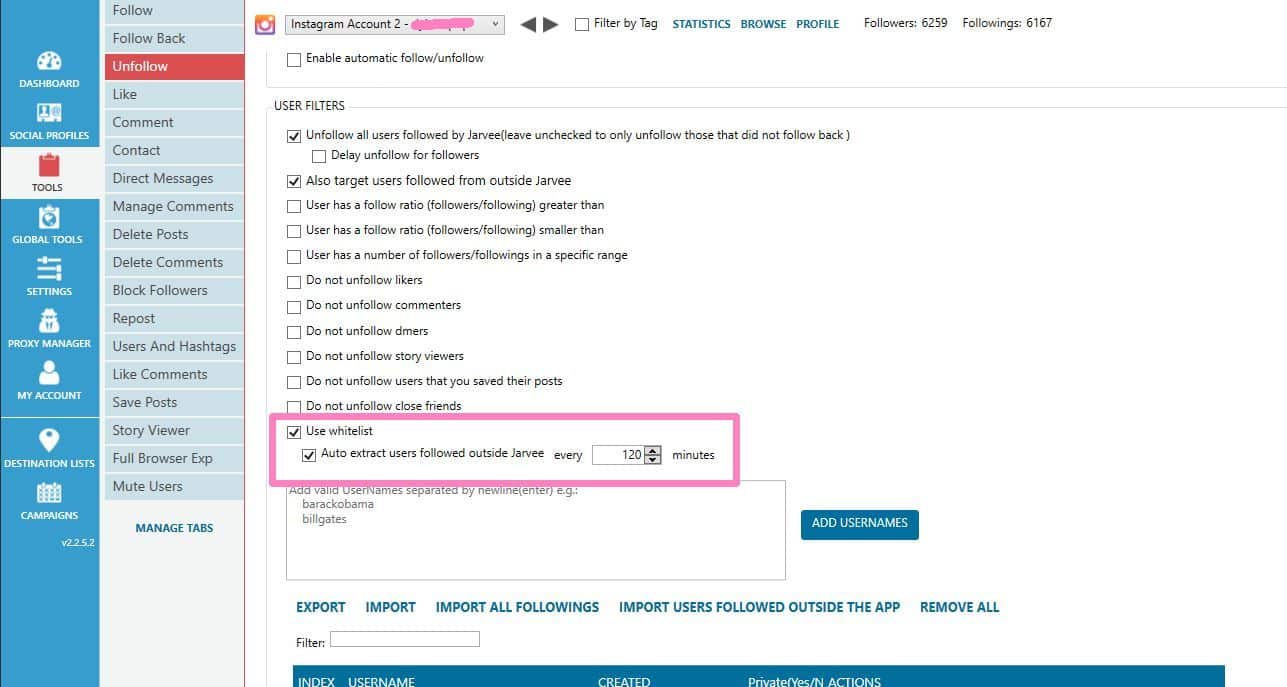 PS: If you need a powerful VPS for cheap, reach me on Skype Diablo2562 and I'll connect you to a reliable provider I currently use.
Other Instagram related services: